News
3 Best Wall Reefs for Diving in the World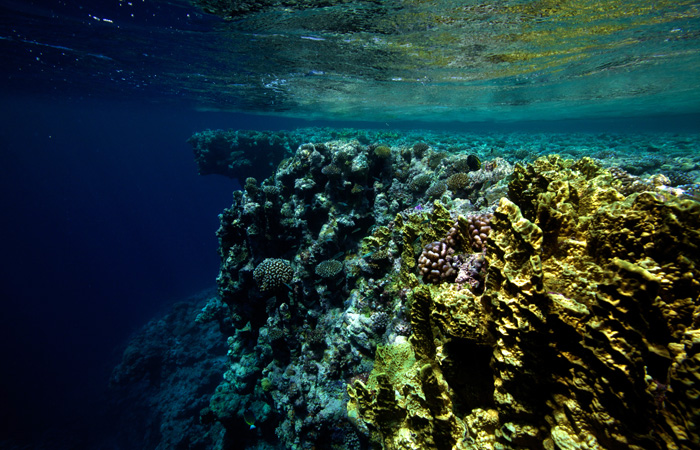 There are many types of reefs in the world. But we will give you some recommendation about wall reefs for diving. Once you've made your first wall dive, you'll be stunned. Wall diving is a different experience because the reefs are drop down to the abyss. It's really interesting especially when you can't see the bottom of the sea. It let you to swim deeper and deeper.
We will give you recommendation about 5 best wall reefs for diving in the world :
Menjangan Island, Bali, Indonesia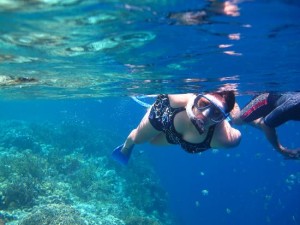 Indonesia is an amazing country with many amazing and stunning underwater life. One of the best wall reef in the world can be found here in Menjangan island, Bali, Indonesia. Menjangan island is a terrific dive destination for wall diving with a great opportunity to dive deep from 20 to 60 metres. The walls are magnificent with great gorgonian sea fans, sponges and small caverns to explore along the wall.
Some years ago Menjangan island was also world famous for its flat reef corals but after bombings and coral bleaching over the last twenty years, it is no longer the case. However for the last few years the coral has been improving and still very nice to discover the wall reef.
It's really easy to go to Menjangan island. You can rent a boat from Banyuwangi (East Java) or from Labuan Mimpi (Bali). The rent price are various, around $50 – $100 / boat. Some resorts can be found near Labuan Mimpi, Bali. Mimpi Resort near Labuan Mimpi is the one. You can take a tour which is provided by them. Or you can contact Indonesian Trip as a trip organizer in Indonesia to get the lower price. In Menjangan island you can visit some dive spots, but the most awesome spot is the wall reef.
Cayman Islands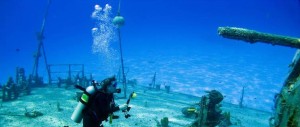 This place is just awesome. By accident of nature, the presence of the Cayman Trench means spectacular vertical walls, the signature feature of all three Cayman Islands : Grand Cayman, Little Cayman and Cayman Brac. There are no rivers to degrade visibility, contributing to stellar water clarity and making the region a top scuba diving destination for wall dives.
Grand Cayman's undersea cliffs vary along the island's east, west and north shores. The North Wall is mecca for wall divers, with some 45 named sites visited by most local dive operators. The West Wall is protected by prevailing winds, so it's often as calm as a lake, and divers can explore Orange Canyon, Trinity Caves or Big Tunnel. These are calm, effortless dives with healthy sponges and seasonal concentrations of silversides, complete with attendant predators, such as tarpon and black groupers. The East Wall is a bit more weather-exposed, but sites like Jack McKenney's Canyon, known for its deep canyons, sharks and eagle rays, are only a short boat ride from shore. The average visibility along the wall tends to be a bit better than on the west side, and divers are often rewarded with sightings of Caribbean reef sharks. But the real and guaranteed thrill of East End is being one of the only divers there.
Bay Islands, Honduras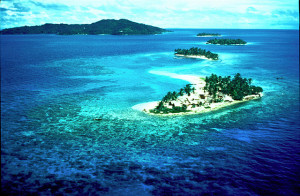 Bay islands is located in Honduras. Half Moon Bay Wall, creole wrasse flow over the drop-off. A deep crack called Mary's Place is decorated with rope and tube sponges, seafans and black coral. Depending on the time of day when you dive here, the fissure can be illuminated by streaming sunlight or dark. Another canopied fracture in the reef called Calvin's Crack is popular with divers, leads to an opening on the wall at about 70 feet makes this wall reef amazing.
Off Utila is a dramatic drop-offs and gently sloping walls like The Great Wall are favorites for the divers. The Great Wall is an incredible deep blue drop-off that disappears into the Cayman Trench. Clear water and a vertical landscape can easily seduce you deeper than desired, keep an eye on your depth and always be careful. The reeftop has a unique spine-like ridge that runs parallel along the apex of the wall. It drops 20 feet to a large sandy plateau on the other side. Black Coral Wall drops straight off the beach near Laguna Beach Resort. A wonderful place for wall diving.
A life traveler, he's traveling at the moment and have a dream to travel the world with every coin he earns from online jobs. A nature lover who loves to travel to new places, camping, and backpacking. A street musician who plays guitar for a pleasure. A trip organizer who helps people to travel to Indonesia. An online graphic designer who creates new colors and shapes from his imaginations.