News
3 Beautiful Resorts for Couple in Bali, Indonesia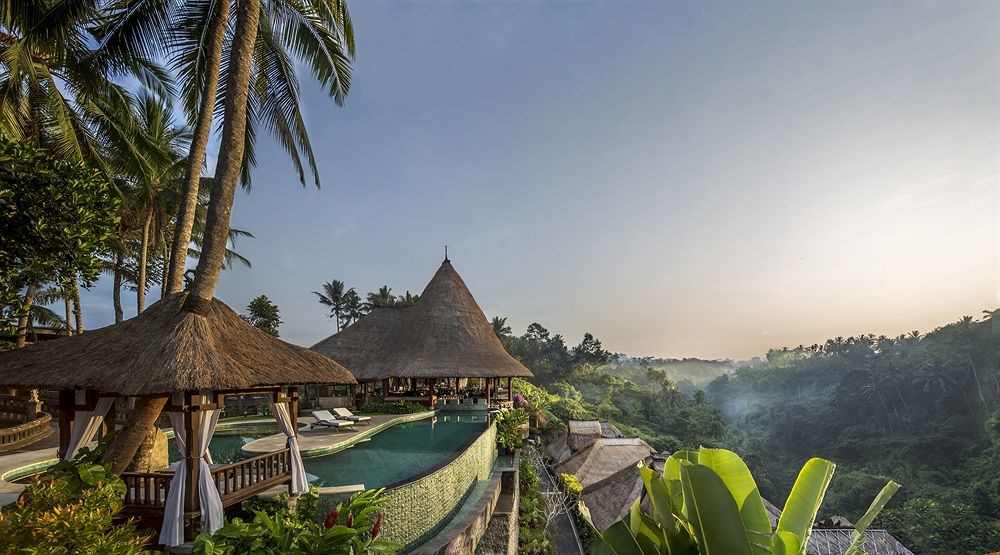 Bali has been well known as an exotic island with some of the world's best beaches. The beauty of the nature and the smiles from the people here make Bali one of the exotic places in the world.
Many cheap hostels, comfortable hotels, private villas, and beautiful resorts can be found in Bali. We will give you some recommendation of beautiful resorts in Bali for your holiday :
Waka Gangga Resort, Tabanan, Bali, Indonesia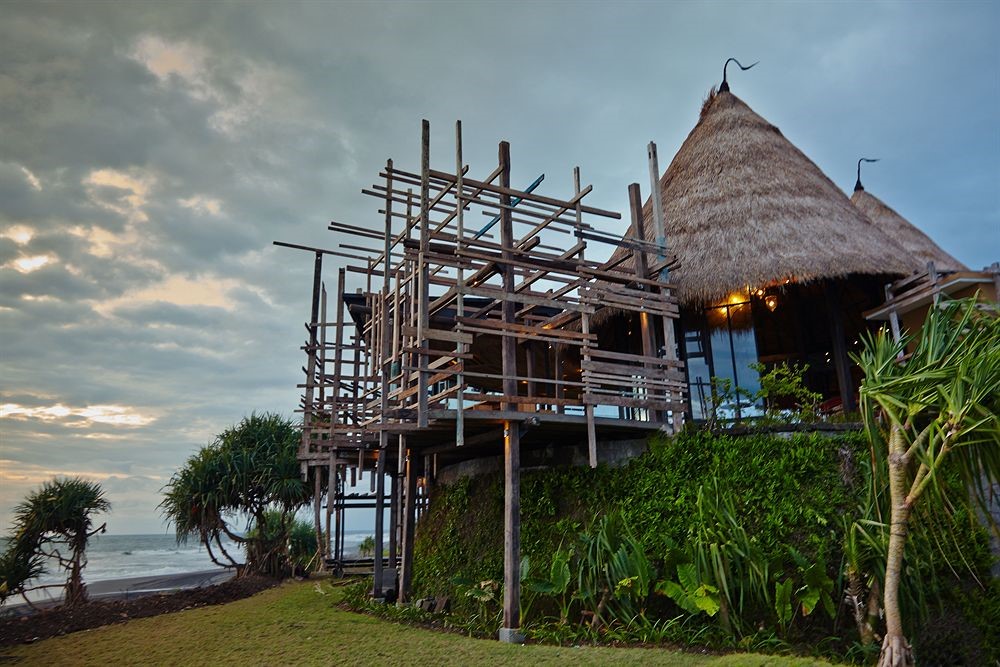 Waka Gangga Resort is a unique wooden resort in Tabanan, Bali, Indonesia. Wooden exterior and interior can be seen almost everywhere in this resort.
Absolutely amazing in every respect. The staffs are very nice, so kind, and friendly. Bungalows are phenomenal with stunning scenery. Spa treatments in this place is heavenly. An awesome resort for couples. The resort is delightful, little bungalows set amongst ponds and ricefields, a large lawn with a nice pool, elevated restaurant with stunning vies up and down the black sandy beaches.
Some places around Waka Gangga Resort, Tabanan, Bali :
Petitenget Beach (3.9 mil / 6.4 km)
Tanah Lot (6.1 mil / 9.8 km)
Nirwana Bali Golf Club (6.1 mil / 9.9 km)
Alas Kedaton Monkey Forest (9.9 mil / 16 km)
Jatiluwih Rice Fields (21.3 mil / 34.3 km)
The Mulia Resort, Nusa Dua, Bali, Indonesia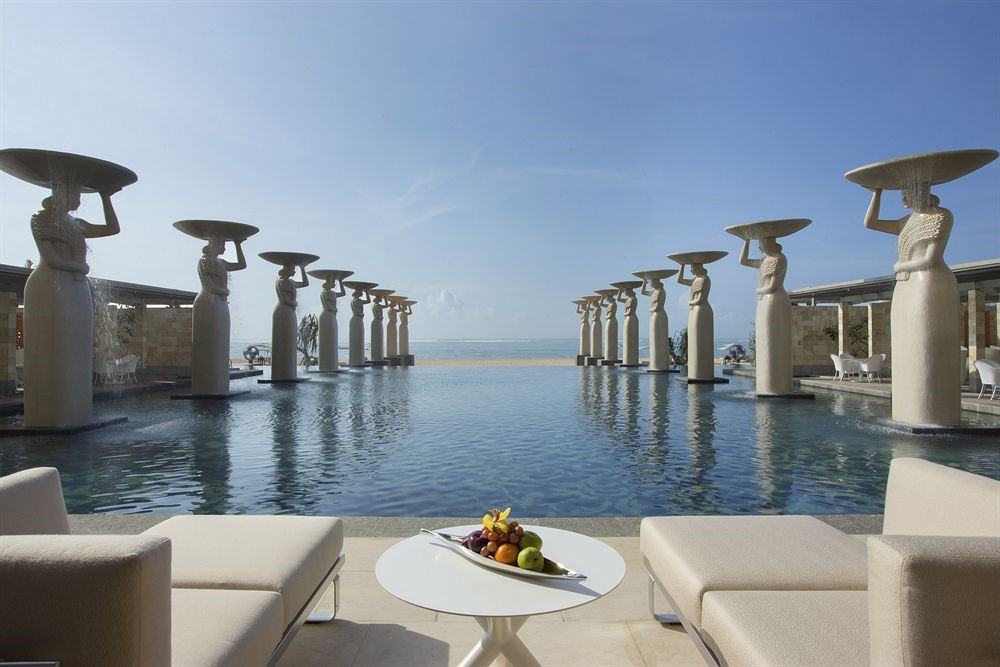 Look at this awesome semi modern style resort. It's located by the beach in Nusa Dua, Bali. Modern interior and exterior of this resort make you feel like at home. Luxurious furniture and decorations are plus point for this resort.
111 guest rooms are available in The Mulia Resort, Nusa Dua Bali. 5 outdoor pools and a fitness center are ready to fulfill your activities during your stay. A children's club is suitable if you're planning to bring your kids along.
If you want to enjoy other beaches you can go to some beaches not far from this place. There are 3 beaches near this resort in less than 3 km :
Nusa Dua Beach (1.8 mil / 2.9 km)
Mengiat Beach (1.2 mil / 1.9 km)
Geger Beach (1.7 mil / 2.7 km)
Viceroy Bali Resort, Banjar Nagi, Ubud, Bali, Indonesia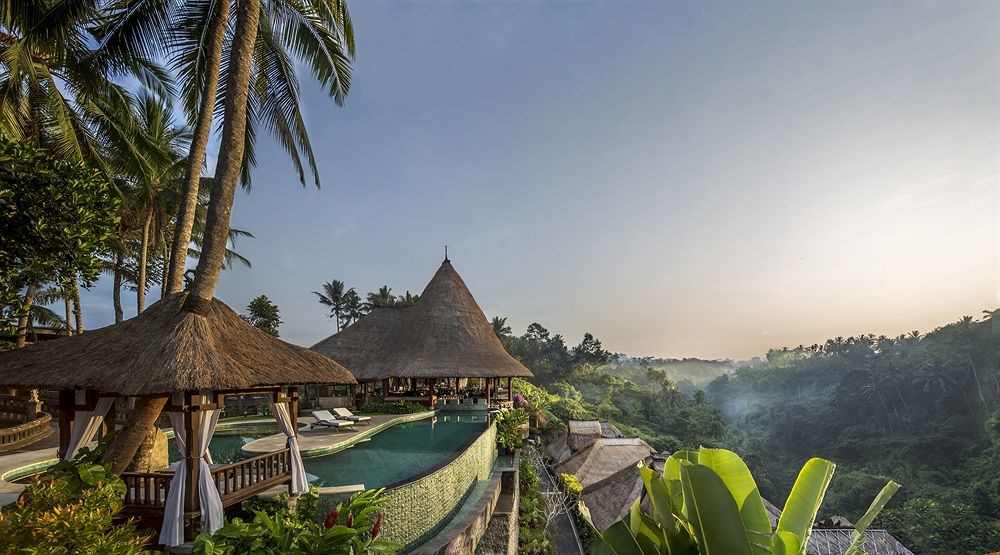 This resort is located in Banjar Nagi, Ubud, Bali. Ubud is well known as a heaven of the nature and art in Bali. Viceroy Bali Resort is a perfect choice for you if you really like nature. This resort is surrounded by beautiful sceneries. The fresh air and stunning view make this resort really awesome.
25 resort rooms are available in some different types here, at least in 8 types of villas :
Vice Regal Pool Villa II
Vice Regal Pool Villa I
Viceroy 2 Bedroom Pool Villa
Viceroy Villa
Deluxe Terrace Pool Villa
Garden Pool Villa
Terrace Pool Villa
Babysitting or childcare service also available in this beautiful resort. Restaurant and bar / lounge with nice staffs are available here. Full service spa and outdoor pool also can be enjoyed. Free WiFi can be accessed in public areas and rooms. Free valet parking, free area shuttle within 5 km, and free shopping center shuttle are provided for you. With those facilities make Viceroy Bali Resort perfect for your sweet holiday.