News
Winning over the Luxury Lovers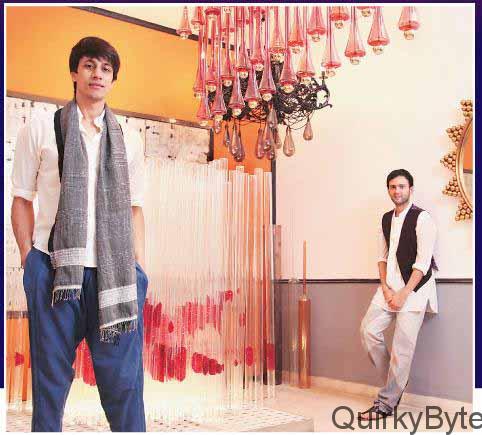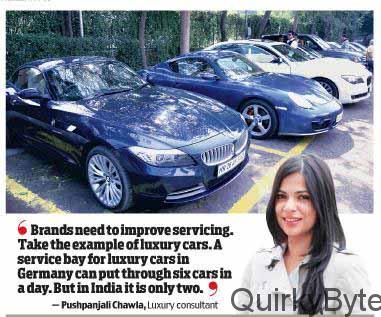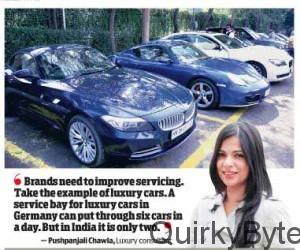 However, she adds, she has been well prepared for the challenge: " I've been gearing up to take on this role most of my life. I joined straight after university; it's been a year and I'm now heading the design team.
Being so young can make it daunting, but I've realised the best way to adapt is to do it gracefully rather than forcefully." While Sama is still finding her feet in her area of expertise, other people in the luxury world have different challenges. Glass and lighting designers Prateek Jain and Gautam Seth, founders of klove studio, are among the best known in their line of work.
With their retail line selling in well- known stores such as Harvey Nichols and their peacock mural being showcased at the Mumbai international airport, the duo has ensured that Indians start taking an interest in a field that was unknown when they started off in 2005. Still there are hurdles to cross.
Says Gautam: " The first challenge we face is that there are very few trained glass blowers in the country. But more important is innovation.
Getting an artisan to break his set of paradigms and think out of the box is tough." While Sama, Prateek, and Gautam face a unique set of problems, they have the advantage that their brands are not only well established in India, but they — or in Sama's case, her parents — have an innate knowledge of how the Indian market works. In this sense, they're luckier than bigger brands, all of whom have the money to spend but often lack the knowledge and the patience to understand the market.
Lack of infrastructure and knowledge about who to approach for necessary clearances, along with an overwhelming red tape are consistent complaints of international brands in India.
But the biggest challenge for these brands is how to market their products in a market that is still unorganised in terms of retail stores and overwhelmed with a deluge of brands. A paper released by the Yale School of Management, ' How do Foreign Companies Market to India' — authored by Julien Cayla, states that some foreign brands still make the mistake of relying on their name to get sales in India. That, says Cayla, is not enough.
" One of the mistakes that some foreign companies have made is to believe too strongly that their country of origin will help them make the sale.
Indian consumers do care about where products come from and their image, but I Luxury market lies outside the metros think in general the importance of country- of- origin tends to be overvalued by foreign companies," Cayla adds.
Cayla's views are echoed by luxury consultants, many of whom have been advisors to international brands. As Pushpanjali Chawla, former luxury consultant in India to Burberry, Bentley, and Lamborghini points out: " Brands need to improve servicing.
Take the example of luxury cars. A service bay for luxury cars in Germany can put six cars in a day. But in India, that number is only two. Higher productivity and service is a key element for Indian consumers." Pushpanjali adds that international brands also need to understand India outside the metros: " Brands need to start focusing on those High Net Worth Individuals ( HNIs) who live outside India. So providing offers on local festivals, getting managers who speak Indian languages and even tying up with Indian designers is the key to making it big in India." So whether it is a local player looking to expand the business or an international brand entering India — the market has challenges for them all. As a result, despite the high prospects for growth, selling luxury will remain a big challenge for brands.
This challenge requires out of- the- box solutions.
Brands need to improve servicing.
Take the example of luxury cars. A service bay for luxury cars in Germany can put six cars in a day. But in India, it is only two.