Hollywood
News
Television
New Images of The Lord Of The Rings: The Rings Of Power Reveal First Look At All Characters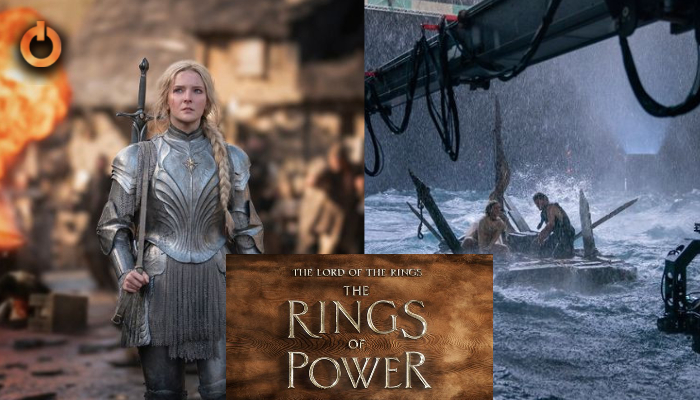 We are going to get another chance to go inside the Tolkien World with the upcoming series based on this world. Peter Jackson brought the world to screen with two of the best movie series in the last two decades. The Lord of the Rings and the Hobbit trilogy gave us a cinematic masterpiece that is well respected globally. There has been some wonder ever since it was announced that we will get to see another look into the universe. Fans are wondering if it will actually work out and live up to the past adaptations. The series has been kept in utmost secrecy and that has only made it more exciting considering fans want to see what to expect from this narrative. New Images of The Lord of the Rings: The Rings of Power have been released, giving us a look at young Galadriel & Elrond, and a lot of other new characters.
The Rings of Power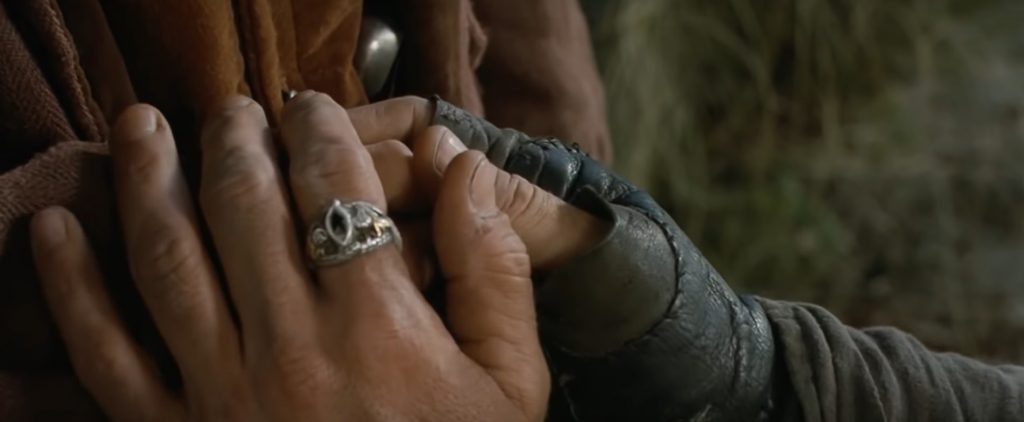 The marketing campaign for the latest project based on J.R.R. Tolkien's beloved series of books is in full speed as the series is about 6 months from its premiere. A title reveal was released earlier that was beautifully designed and gave a beautiful insight into the design of the series. Based on whatever we have gotten to see so far, it would be fair to say that Amazon has not left out on any expenses to make sure the series. Recently, over 20 new character posters were released that gave fans a taste of the costumes but none of the names attached to these titles were revealed. We finally have a look at the characters and their appearances based on the newly released still from the series.
New Images of The Lord Of The Rings Series
Exclusive 🚨: V.F. has your first official look at @PrimeVideo's The Lord of the Rings: #TheRingsOfPower. Welcome back to Middle-earth. https://t.co/Tabxf9CzoL

— VANITY FAIR (@VanityFair) February 10, 2022
Vanity fair released a torrent of new pictures from the sets of The Rings of Power. The series cost Amazon over $462 million to make and based on these photos we can be sure that it will manage to be worthy of every single penny. We got our first look at some of the characters and at the same time, we can see a lot of new characters making their appearance. This will be a lot more exciting considering we will get a chance to see multiple narratives from this world being brought to the screen.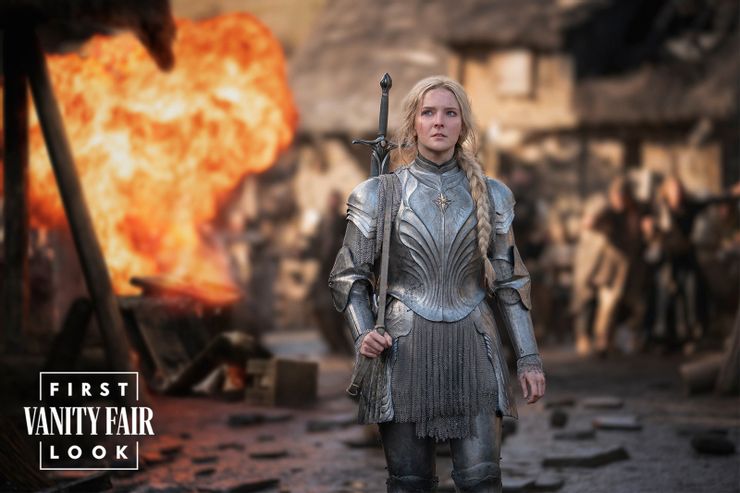 Morfydd Clark can be seen as Galadriel, a role that was previously taken by Cate Blanchett in the Peter Jackson films. This time around we will see her a lot younger with a temperament. Even though she will be quite brash, we can expect to see her being quite clever. It is her feeling that something evil is around the corner that will take her on an exciting adventure. She will be seen struggling for survival in the Sundering Seas along with another castaway named Halbrand. Halbrand will be played by Charlie Vickers and is a completely new character made for this show.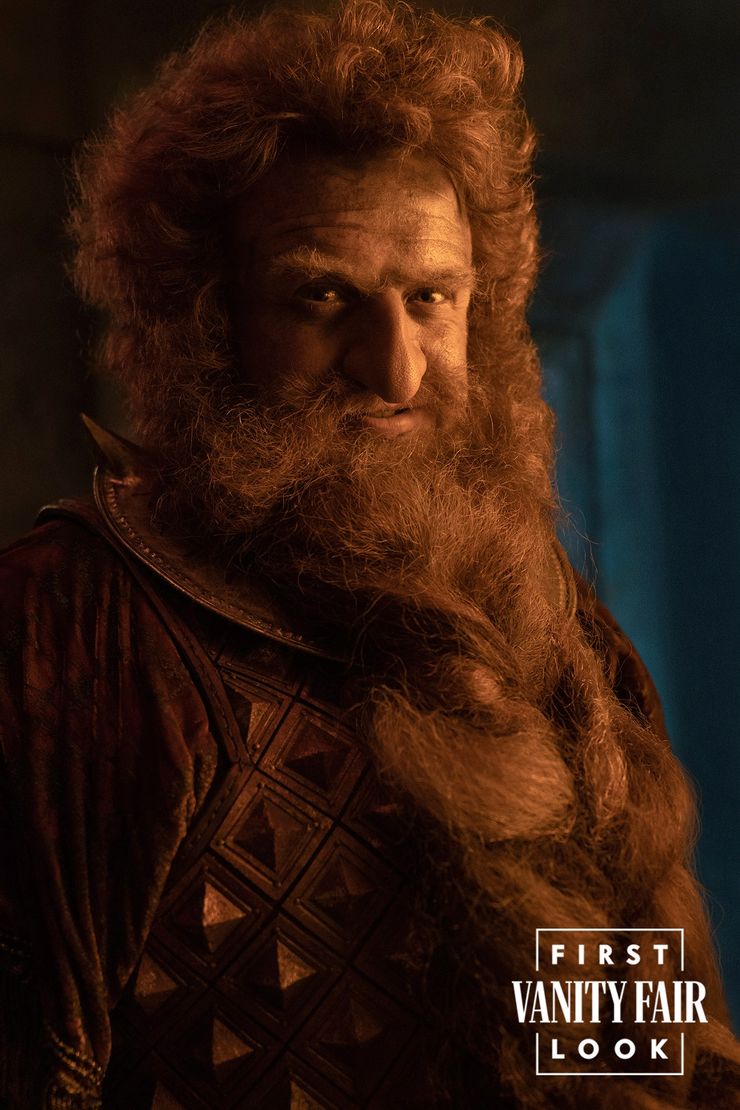 Owain Arthus can be seen as Prince Durin IV of the subterranean realm of Khazad-dûm.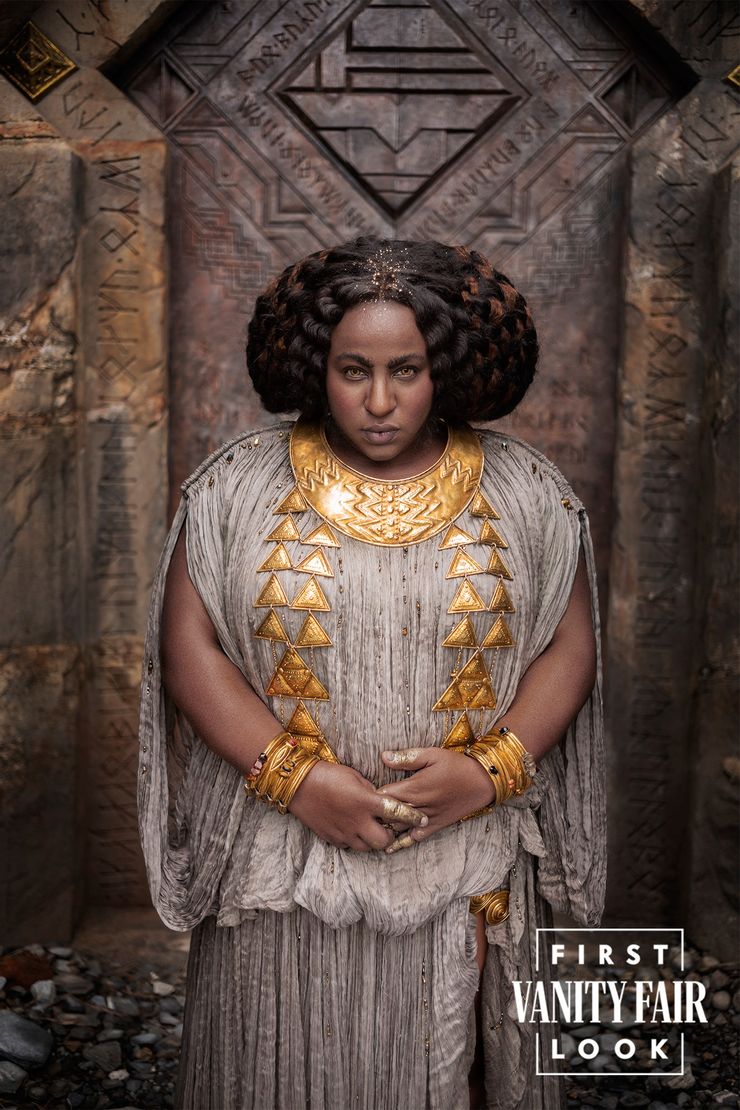 The character of Disa will be played by Sophia Namvete. This is going to be a scene-stealing role as it would also mark the first time we will be seeing a black woman playing a dwarf in a Lord of the Rings adaptation. It will also mark the first time we will get to see a female dwarf.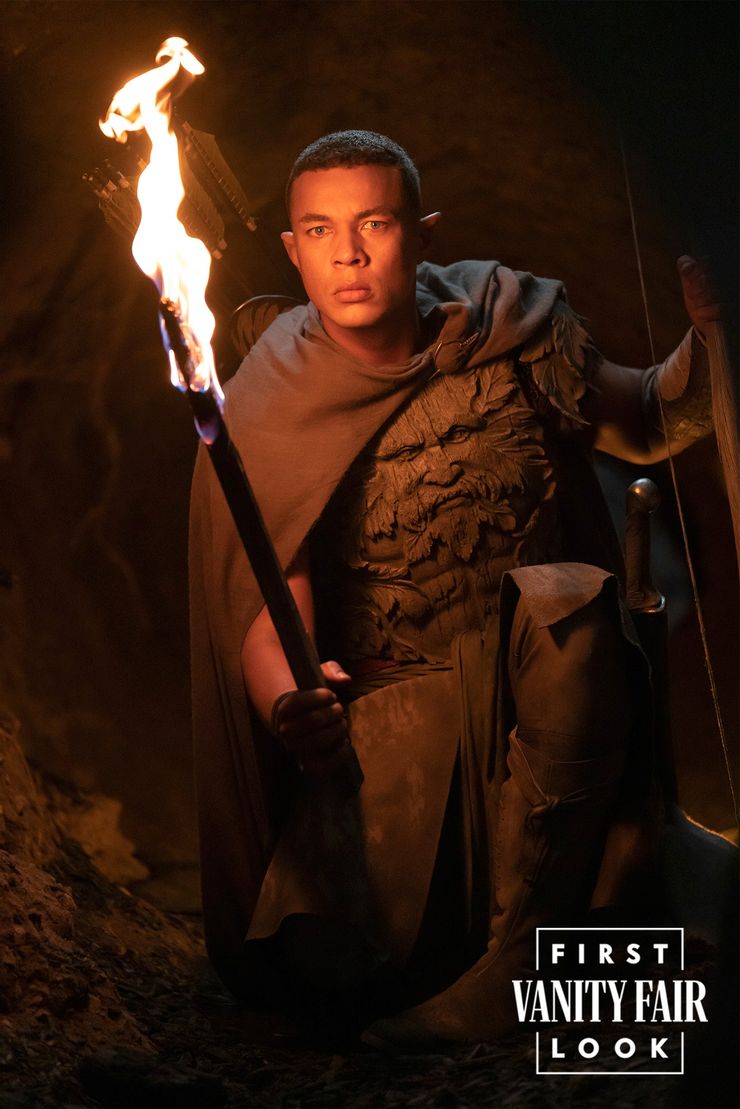 Ismael Cruz Córdova will taken on the role of a silvan elf named Arondir. This will mark the first person of color to play an elf in the history of Tolkien projects. The character will be involved in a forbidden relationship with Nina Boniadi's human character Bronwyn.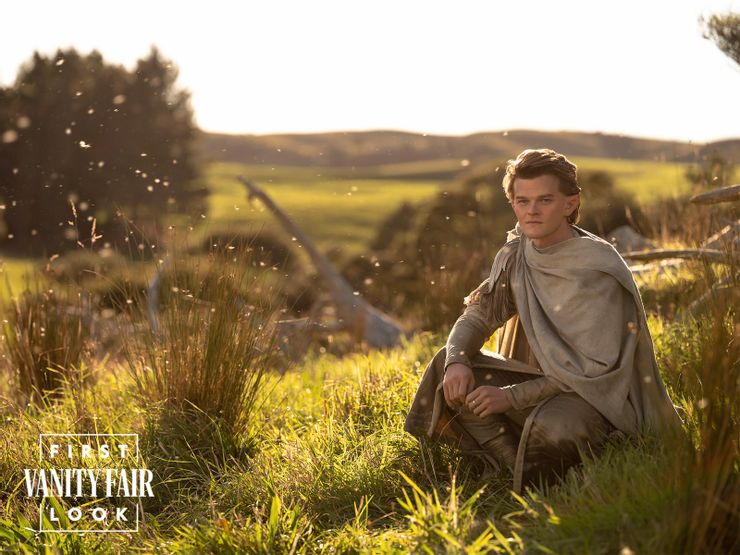 A much younger version of the ageless elve Elrond will be seen played by Robert Aramayo. He will be taking on an arc that would see him as an ambitious politician in his rise to prominence in the mystical capital of Lindon.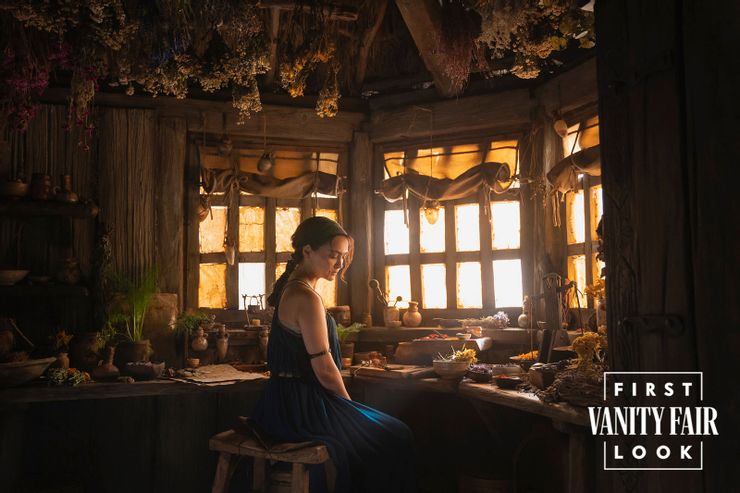 Nina Boniadi's Bronwyn will be a human healer and a single mother.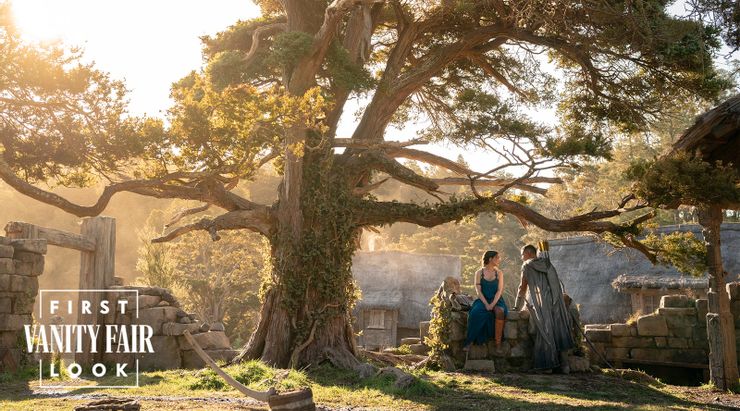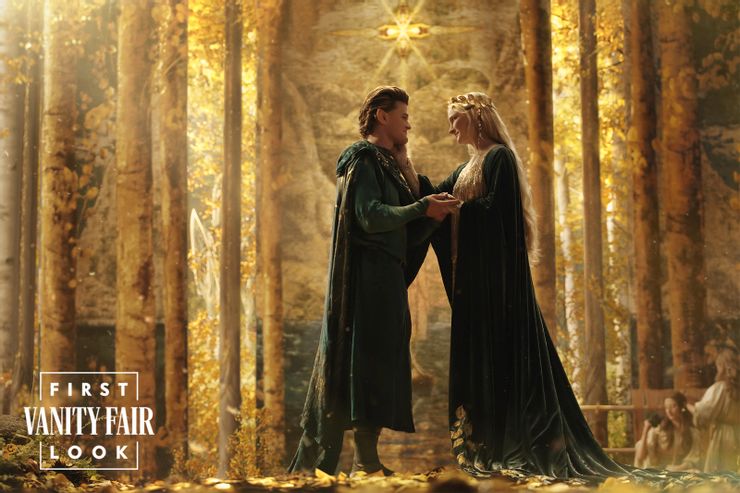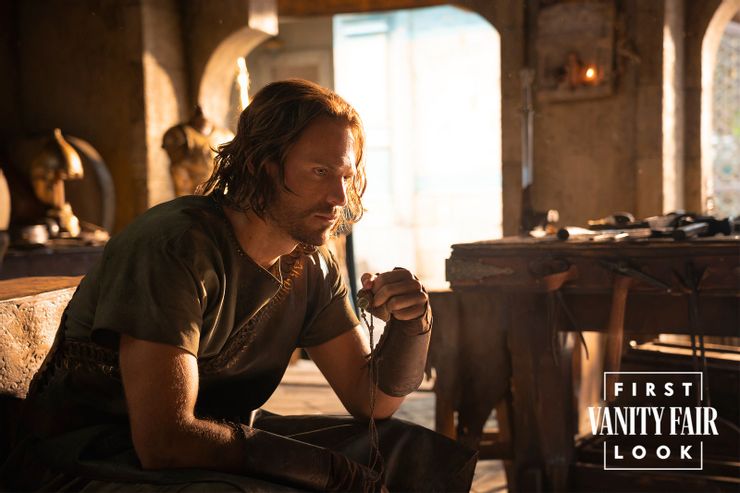 One of the narratives will feature Halbrand, a completely new character who is running from his past. He will be a part of a story that will later intersect with Galadriel's story in the series.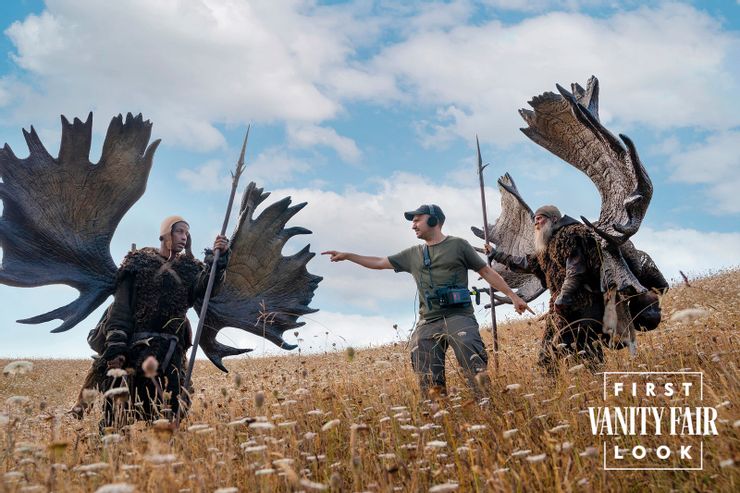 Filmmaker J.A. Bayona will be directing a few episodes of the series. The veteran in the industry is known for his previous project Jurassic World: Fallen Kingdom. When talking about the showrunners Patrick McKay and JD Payne, he stated,
From the very beginning, I trusted these guys. I knew what they were going through and they knew what I was going through also, because can you imagine going back to such a beloved world and [facing] the high bar of the Peter Jackson movies? We were, all the time, very aware of the massive expectations.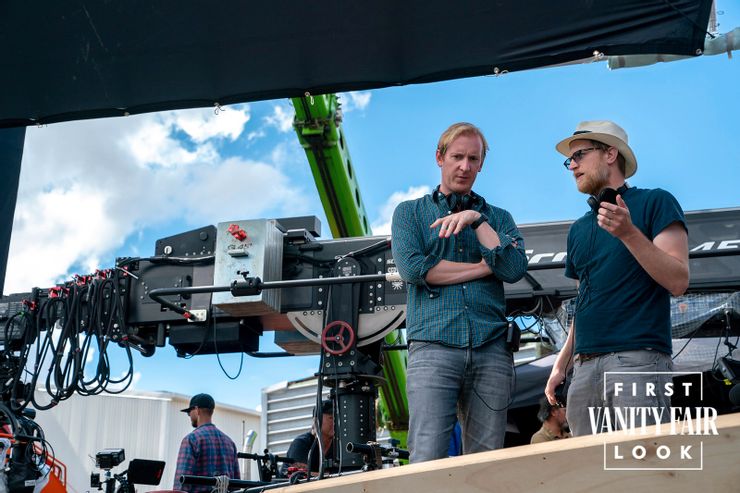 When asked about the violence and other elements being a part of the show, Mckay said that their aim was,
to make a show for everyone, for kids who are 11, 12, and 13, even though sometimes they might have to pull the blanket up over their eyes if it's a little too scary. We talked about the tone in Tolkien's books. This is material that is sometimes scary—and sometimes very intense, sometimes quite political, sometimes quite sophisticated—but it's also heartwarming and life-affirming and optimistic. It's about friendship and it's about brotherhood and underdogs overcoming great darkness.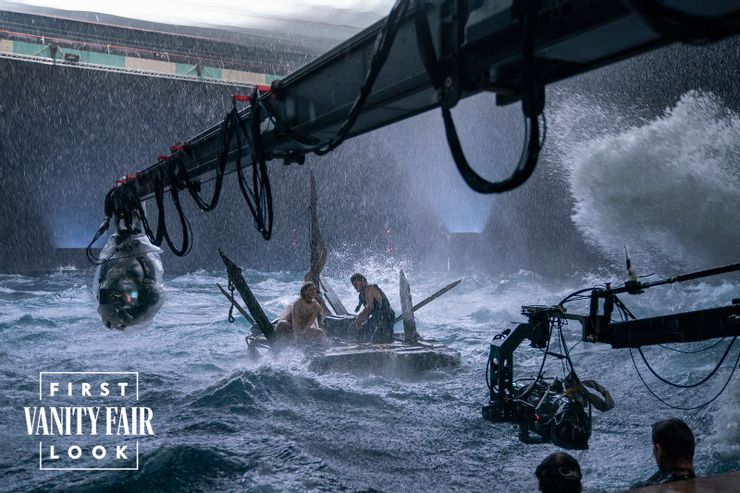 The showrunners talked about reducing the narrative to a single point in time instead of expanding it over thousands of years. Adapting such an essential narrative into a 50-hour show requires creative risks. Payne stated,
We talked with the Tolkien estate," says Payne. "If you are true to the exact letter of the law, you are going to be telling a story in which your human characters are dying off every season because you're jumping 200 years in time, and then you're not meeting really big, important canon characters until season four. Look, there might be some fans who want us to do a documentary of Middle-earth, but we're going to tell one story that unites all these things.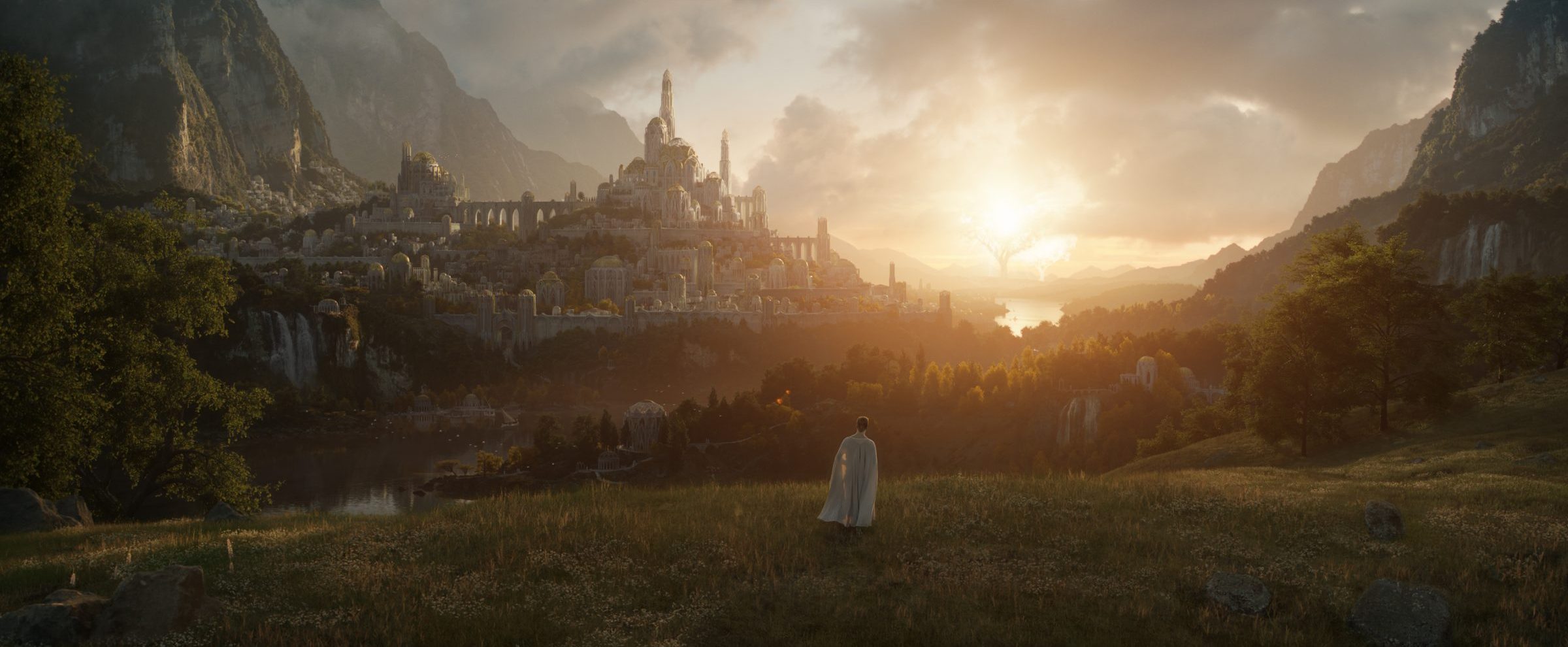 Amazon has surely landed a very interesting project in their hands with major chances of this series becoming a global phenomenon. With plans of five seasons for the series, we can be sure that it would cost the studio way above $1 billion. There is a chance that this ends up becoming the next big thing like Game of Thrones considering both also have similar things to explore. It will be exciting to dive back into this world that will precede the original trilogy directed by Peter Jackson.
The Lord of the Rings: The Rings of Power will premiere on Amazon Prime Video on September 2.
Follow us on Facebook, Instagram & Twitter for more content.
Also Watch: