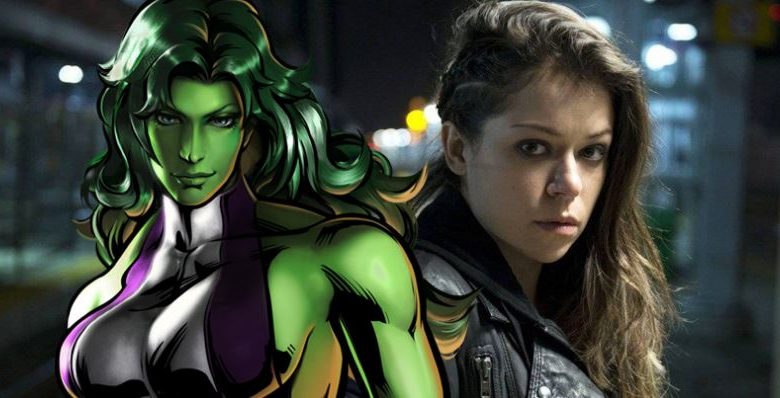 Marvel has a heavy plan for its Phase 4 & Phase 5. Disney's Investors Day 2020 proved just that. Fans were happy about one thing – that there will be no time to rest after WandaVision. The Falcon and the Winter Soldier ended up hyping the Post-blip stories even further. According to Marvel Studios boss Kevin Feige, the Moon Knight series is preparing to begin production in the coming weeks. But while MCU fans await the Loki series, which is set to premiere on June 11th, we've got exciting news as She-Hulk is filming now!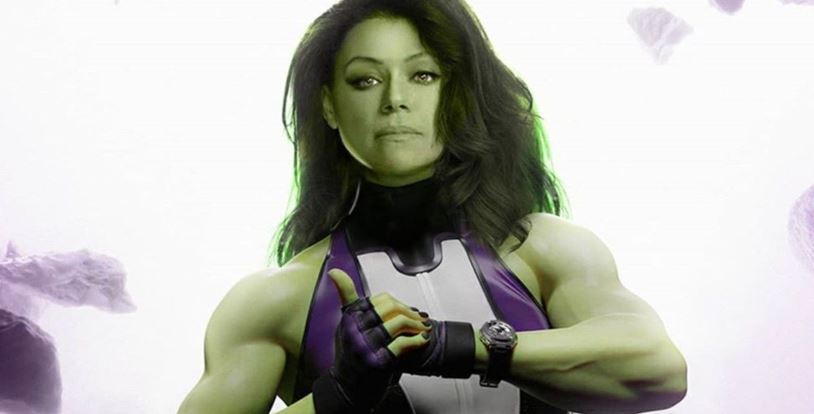 The Atlanta_Filming Instagram account shared an image of new MCU star Tatiana Maslany on the set of Marvel Studios' She-Hulk. it seems that Maslany is filming a flashback for a scene taking place before Jennifer Walters becomes the massive green hero, because of the "UCLA" logo.
Check out the post below: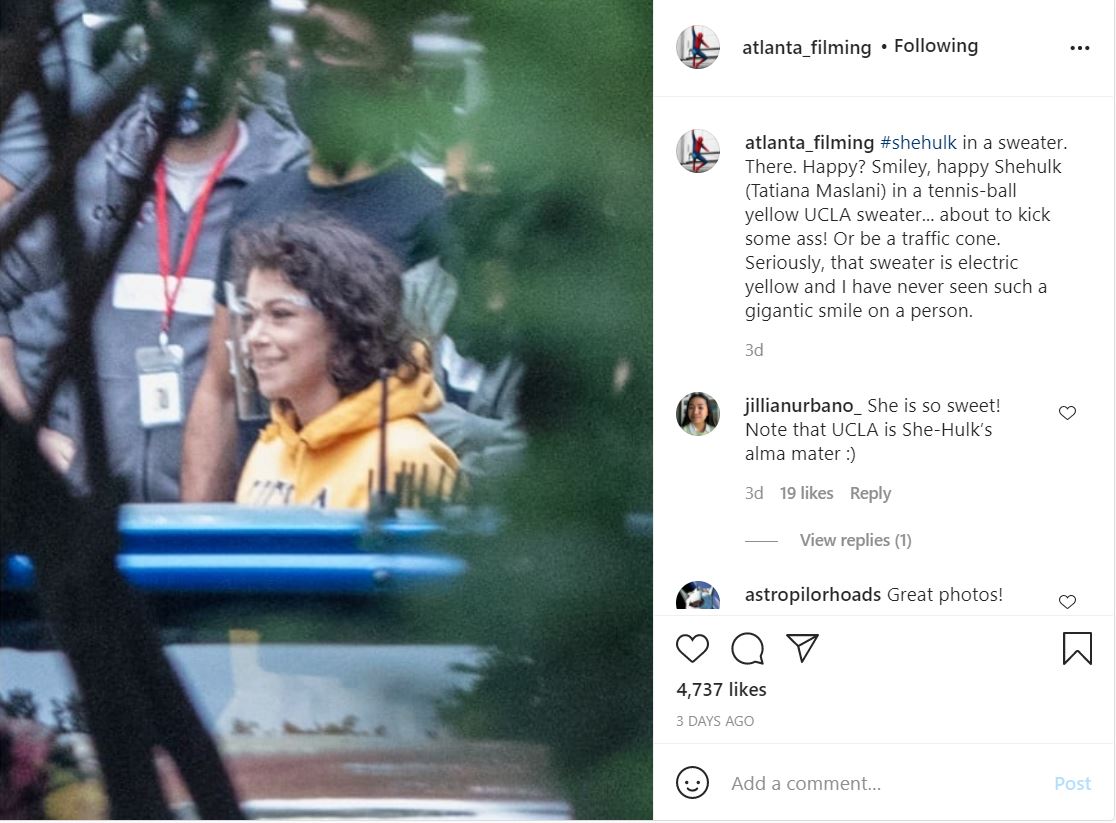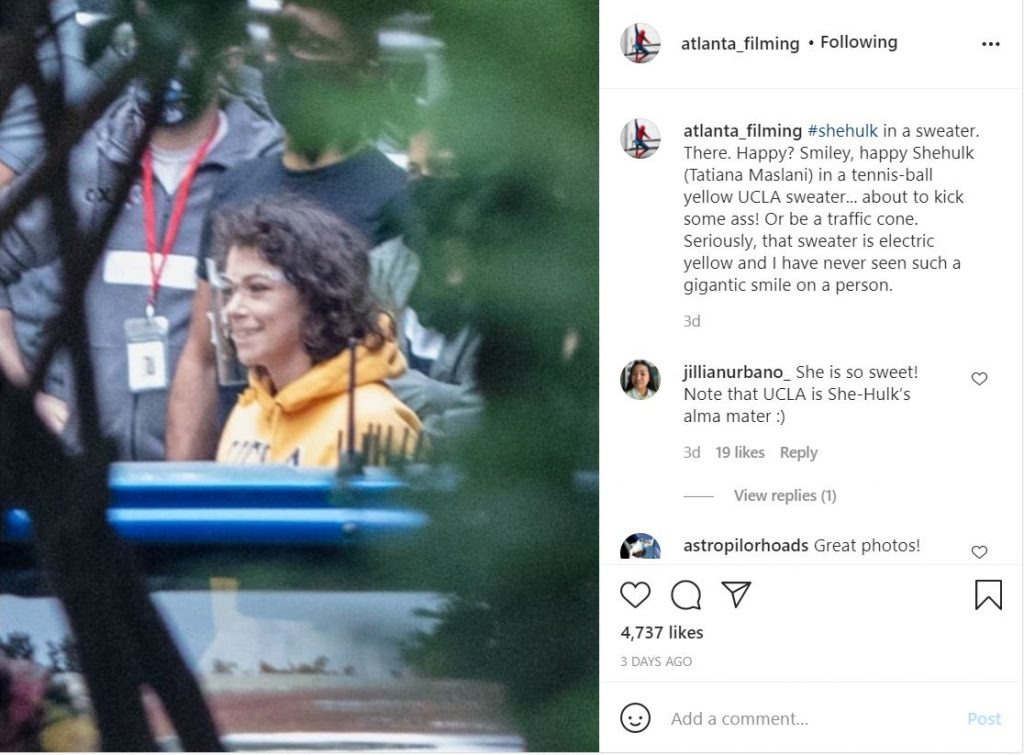 This picture gives an exciting tease for how she'll look in her original state. This would be really important for character development, as Marvel heavily focuses on it. But we can believe that the series will mainly focus on the time after Walters' transformation into the She-Hulk. In the comics, Bruce Banner donates some of his own blood to Walters in order to save her life. But this event causes her to permanently look like She-Hulk. However, she gets keeps her mind and intelligence in her massive green body. Ultimately like the Smart-Hulk that we got to see in Avengers: Endgame.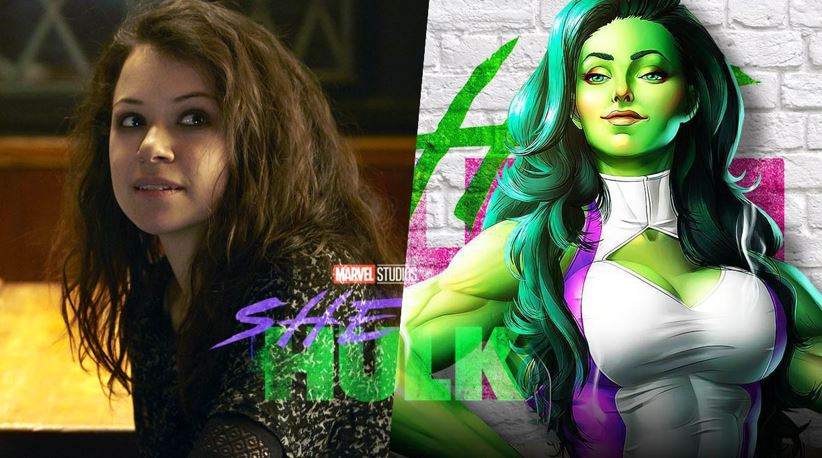 How much of She-Hulk will we get? Kevin Feige previously revealed the rollout of the Disney+ shows, noting that all of them will not share the same format. "It's about six hours of content," said the Marvel Studios boss when speaking to IGN. He continued, "Sometimes that'll be six episodes, sometimes that'll be nine episodes, in the case of WandaVision. Sometimes that'll be 10 episodes. You basically have 10 half-hour episodes, which is what She-Hulk … will be."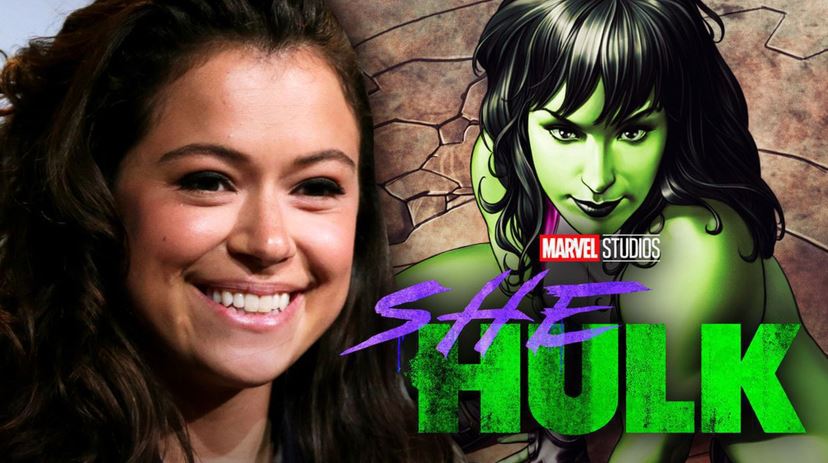 But the fans were not happy with the amount of content they got in WandaVision. The audience majorly complained about the long credit rolling that took most of the intro and outro and the footage seemed like it was only for 15-20 minutes (even though it was longer). We would just have to wait and see if that is the case with She-Hulk as well.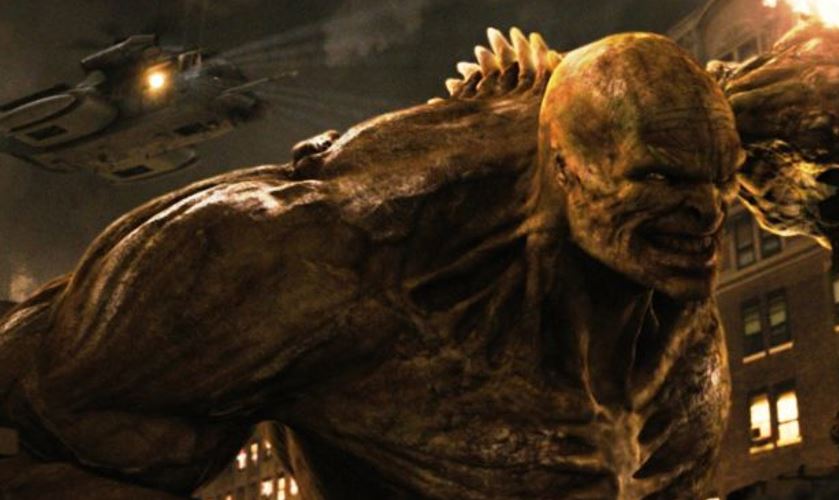 It has also been confirmed that Tim Roth will reprise his villainous Abomination role in She-Hulk. Roth previously appeared as the character in 2008's The Incredible Hulk, which starred Edward Norton as the titular character, who was created by Marvel Comics legend Stan Lee. The name "Abomination" previously belonged to another character, but Lee pressed on telling artist Gil Kane to "make him bigger and stronger than the Hulk and we'll have a lot of fun with him."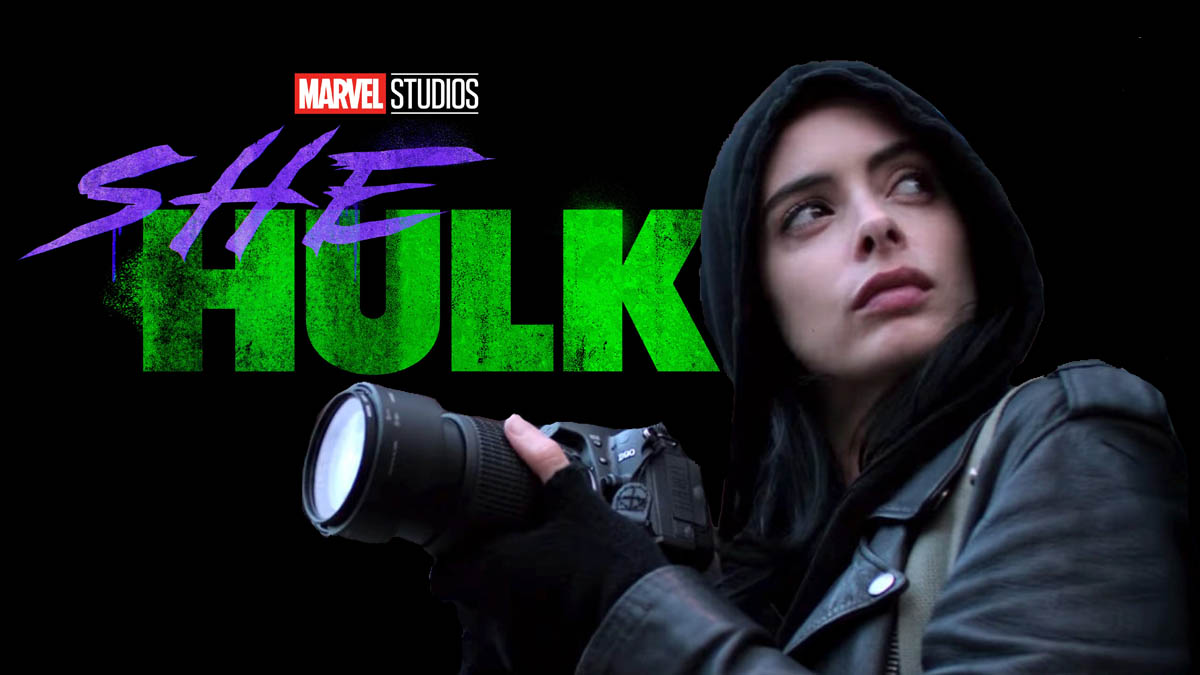 Earlier, the rumor had it that Krysten Ritter might be reprising her role as Jessica Jones for Marvel Studios' upcoming She-Hulk series on Disney+. This rumor surfaced, courtesy of noted industry scooper Daniel Richtman, aka DanielRPK, only to be carried till now. It's still famously just a rumor right now, and nothing is confirmed till the time Marvel or Disney make an official announcement.  But it is to be noted that Daniel has a fairly reliable track record with such scoops and has mostly given us the right information. Ritter starred as the eponymous character of Marvel's Jessica Jones on Netflix. This could also prompt Matt Murdock (Daredevil) to appear in the series as the plot has been described as a legal comedy.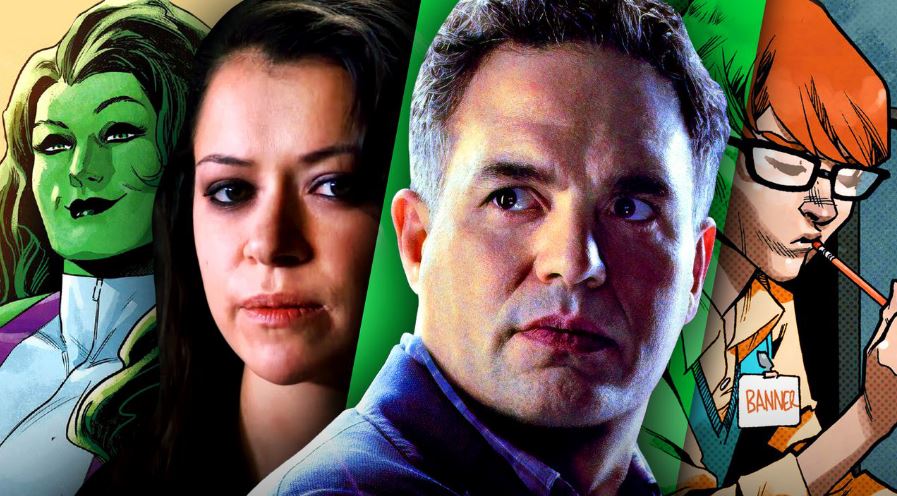 Tatiana Maslany is in the lead role of Jennifer Walters. Mark Ruffalo will be reprising his role as Bruce Banner/Hulk in the series as well. As mentioned, Tim Roth is returning as Emil Blonsky/Abomination. The cast also includes Renee Elise Goldsberry (Hamilton) and Ginger Gonzaga (Your Day). Maslany, aside from Orphan Black, is known for her roles in shows such as Parks and Recreation, as well as HBO's recent Perry Mason reboot. And of course, Krysten Ritter too if the rumors are correct.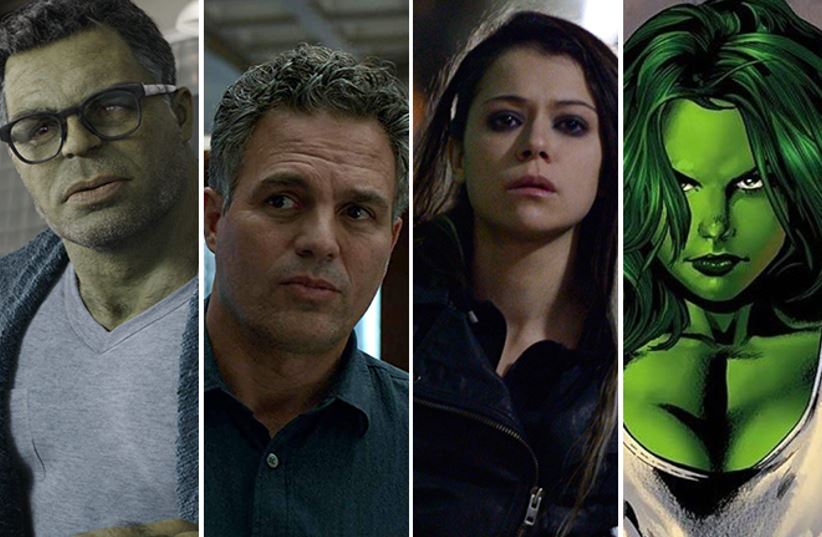 She-Hulk was created by Stan Lee and John Buscema, making her debut in Savage She-Hulk #1, which first hit stands in 1980. She-Hulk is currently filming in Atlanta, and it will release on Disney+ in early 2022.