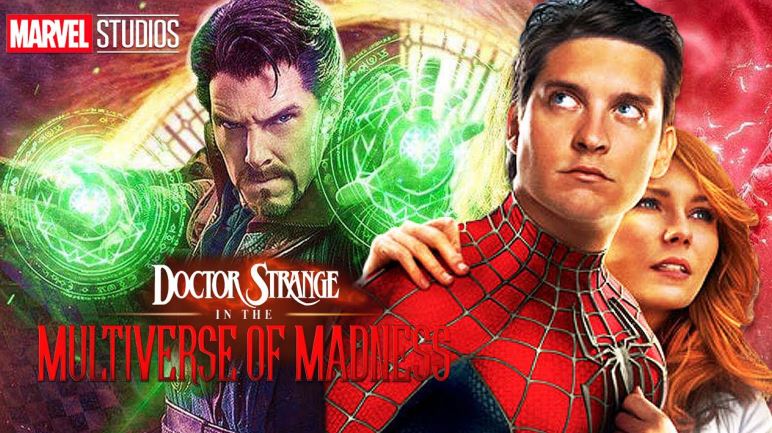 Tobey Maguire Appear in Doctor Strange 2:
The reason we're supposed to be even more excited for MCU Phase 4 than the previous Phases is because the upcoming projects are going to be even more intertwined. Till now, we mostly had to wait for an Avengers project to see certain characters appear together. But those team-ups will now happen on a regular as all the projects are going to lead an even more tightly knit, interconnected narrative. WandaVision, Loki, Shang-Chi and the Legend of the Ten Rings, Spider-Man 3, and even The Falcon and the Winter Soldier is going to lead into Doctor Strange in the Multiverse of Madness.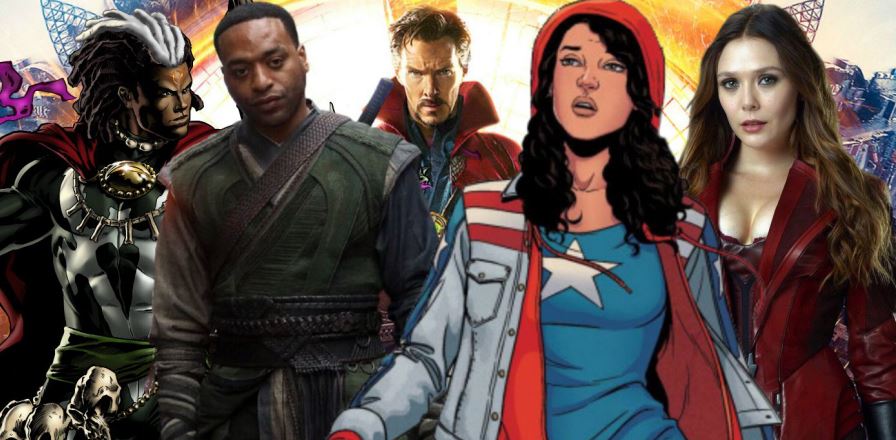 You could say that Doctor Strange 2 has turned into a sort of Avengers level crossover since it is also the last film of Phase 4. While the stories of Shang-Chi & Loki will indirectly connect to Doctor Strange 2, WandaVision & Spider-Man 3 are the projects that will directly lead into the Multiverse of Madness. Wanda is supposed to appear in Doctor Strange 2 after her own solo series. But from Spider-Man 3, Tom Holland won't be the one to appear in the Doctor Strange sequel. It might actually be Tobey Maguire instead.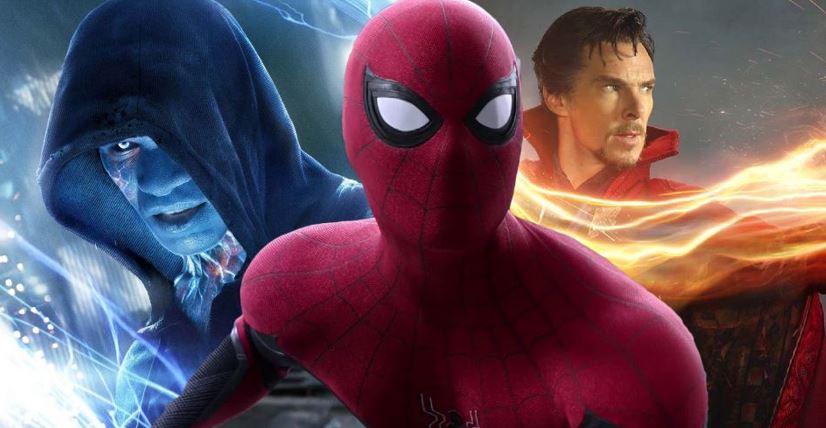 We already knew that Phase 4 will take up Multiverse as its big theme. WandaVision, Loki & Doctor Strange 2 were the three projects to explore alternate realities. But as soon as Spider-Man 3 added Jamie Foxx's Electro and Doctor Strange into the mix, it became clear that it will also deal with the multiverse. We were expecting Tobey Maguire's Spider-Man to make a cameo in Doctor Strange 2 because Sam Raimi was the one directing it. But then, Spider-Man 3's multiverse element started the rumors of a live-action Spider-Verse. So, Tobey Maguire's appearance in that movie also started to make sense. But now, we've got a rumor which suggests that Maguire might end up appearing in both of these films.
As for #SpiderMan3

I can't CONFIRM any deals are signed

but the LATEST I heard from my sources was#TobeyMaguire two movies – presumably that means he'll also be in #DoctorStrange2

and #AndrewGarfield just the one. pic.twitter.com/mD3aF1GtEk

— Grace Randolph (@GraceRandolph) November 5, 2020
As you can see in the above tweet, YouTuber Grace Randolph suggests that Tobey Maguire might be in talks to appear in both Spider-Man 3 and Doctor Strange 2, whereas Andrew Garfield might only appear in Spider-Man 3. First of all, we have to take this rumor as a grain of salt because Randolph's scoops blow hot and cold. Sometimes they turn out to be a hundred percent correct, but there have been instances where her scoops were completely inaccurate.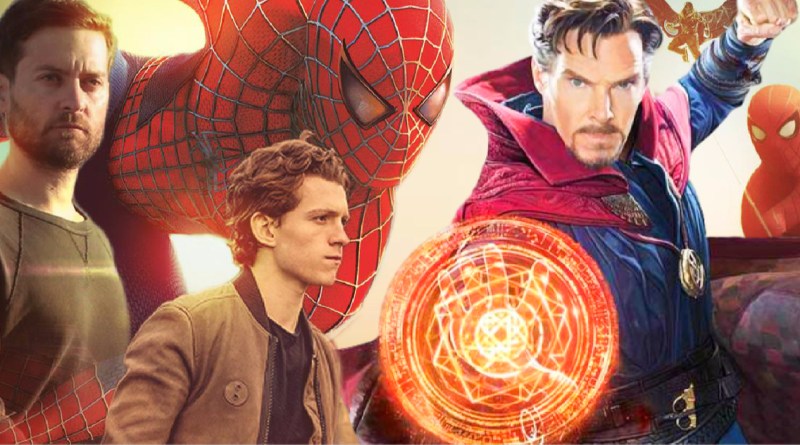 So, if Tobey Maguire ends up appearing in both films, it will be interesting to see how exactly will this happen story-wise. Since Spider-Man 3 is currently filming, and Doctor Strange 2 is just about to begin production, we're sure that if Tobey appears in both of these films, then it won't be for a major role in either of them. He could maybe have a substantial role in one of the films, but considering how the narratives of both films are totally stacked with certain characters and story elements, adding Tobey for a lot of screen time would be troublesome. According to us, both of his cameos have to lead into the live-action Spider-Verse movie, that will probably be Spider-Man 4. Let's wait and see how things turn out.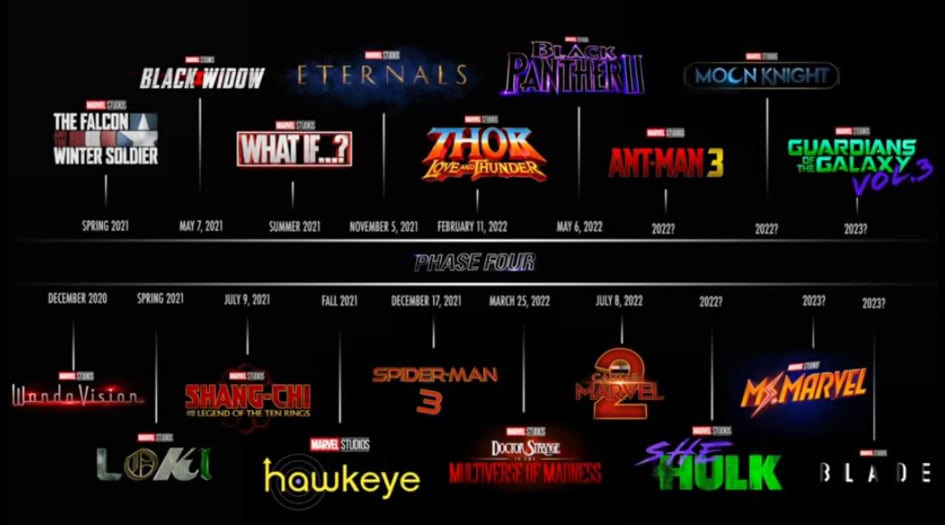 Till then, here's what the Phase 4 slate looks like – WandaVision is set to arrive on Disney+ in 2020. The Falcon and the Winter Soldier is confirmed for 2021 and it could arrive in Spring. Black Widow releases on May 7, 2021, Shang-Chi and the Legend of the Ten Rings on July 9, 2021, Eternals on November 5, 2021, Marvel & Sony's Spider-Man 3 on December 17, 2021, Thor: Love and Thunder on February 11, 2022, Doctor Strange in the Multiverse of Madness on March 25, 2022, Black Panther II on May 6, 2022, and Captain Marvel 2 on July 8, 2022. Blade, Ant-Man and the Wasp 3 & Guardians of the Galaxy Vol. 3 are also confirmed for future releases. As far as other TV shows are concerned, Loki, What if…? & maybe even Hawkeye will arrive next year. Ms. Marvel, Moon Knight, She-Hulk & the Nick Fury (SWORD) series will possibly arrive in 2022.