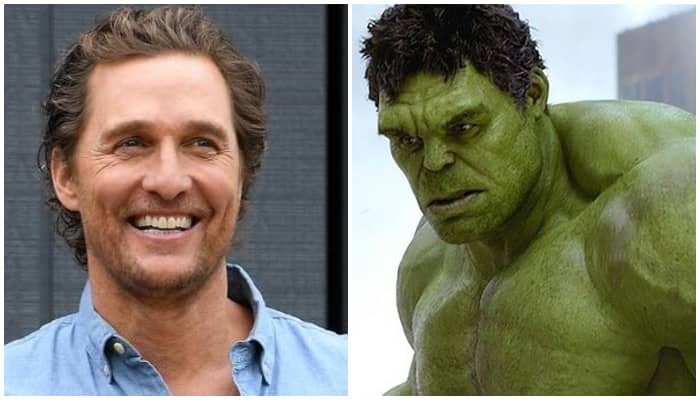 Matthew McConaughey Wanted To Play Hulk in MCU: 
Mark Ruffalo has been a remarkable addition to the MCU ever since the first Avengers movie. Edward Norton was pretty good, but Ruffalo took the character to a whole new level. His motion-capture work is unmatched, but he brought in a sense of calm while playing a character that's usually angry. In fact, the simplicity of his persona worked really well for Hulk. Over time, we have seen how great an actor he truly is. Besides the MCU, his performances in Zodiac, Spotlight, Now You See Me, Dark Waters, and many other films is top-notch. But to this day, even after having so many amazing performances under his belt, he admittedly feels that he still doesn't belong in the MCU. Well, we're here to say that he totally does.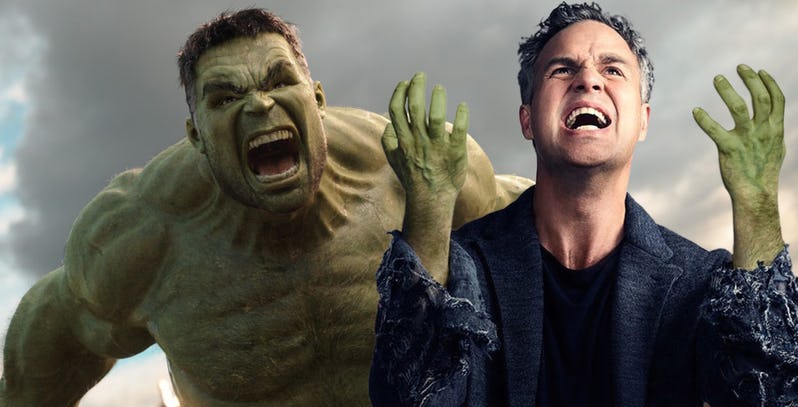 Ruffalo is such a humbling personality. Marvel would be at a huge loss if they ever let him go abruptly. We're glad that they chose him for the role over so many bigger names that have been a part of the industry. Even when Ed Norton was cast as Bruce Banner in The Incredible Hulk, director Louis Leterrier's first choice was Mark Ruffalo. So, we're happy that Ruffalo was ultimately brought into the mix, and now it seems that we cannot imagine anyone else playing the role.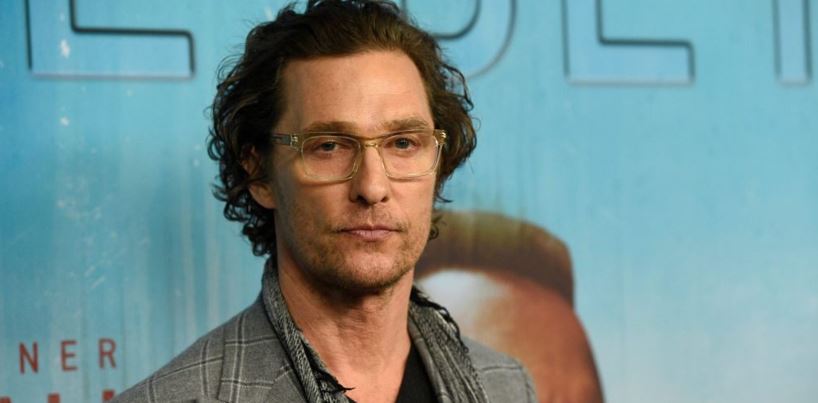 But you'd be interested to know that another big name actor wanted the role. Marvel has tried to get Matthew McConaughey into the mix, but not for the role that he fancied. Apparently, McConaughey was a big fan of the original Incredible Hulk TV series starring Lou Ferrigno, and he wished to play the character in the MCU.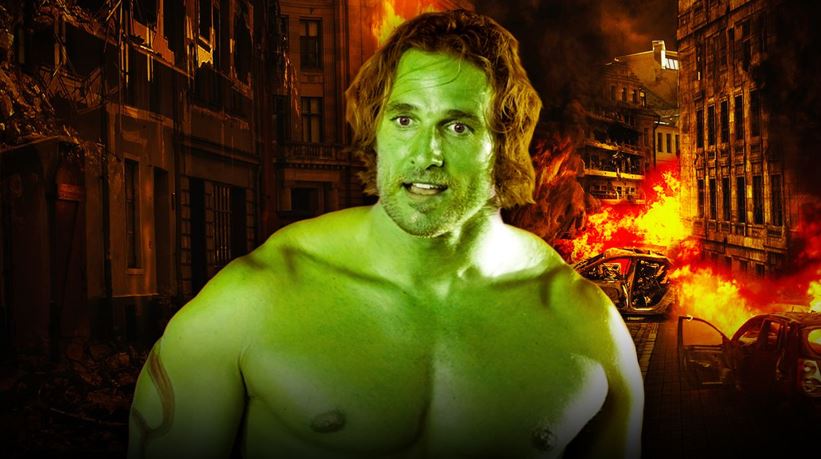 Image credits: The Direct
Here's how the conversation between him and host Josh Horowitz took place on the Happy Sad Confused podcast:
"Horowitz: You never got your chance to play Bruce Banner, or David Banner in the show, did you?

McConaughey: No, I didn't.

Horowitz: Jerks.

McConaughey: Wanted it.

Horowitz: Really?

McConaughey: Yep

Horowitz: Did you throw your hat in the ring? Did you say, "I'm game if you guys are?"

McConaughey: Yep

Horowitz: No kidding?

McConaughey: They said, "No, thank you."

Horowitz: Can't get'em all, I guess."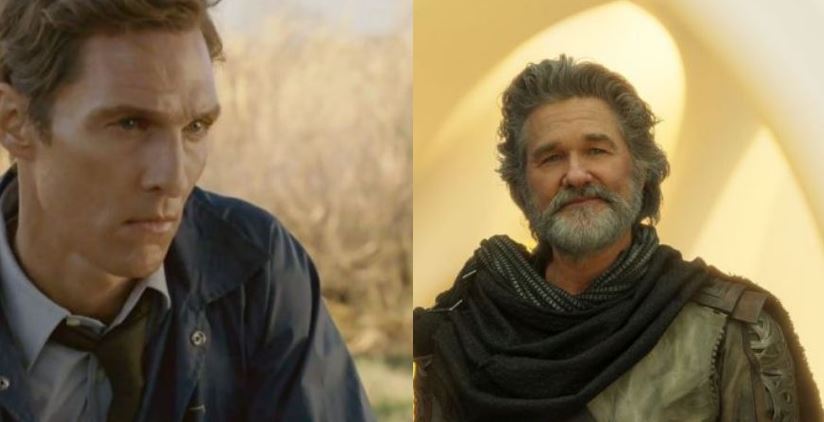 Well, I'd say that McConaughey had gotten even with Marvel later on. You see, he was being eyed to play Ego the Living Planet in Guardians of the Galaxy Vol. 2, and he denied the role in order to appear in The Dark Tower instead. But now that he has put it out there, maybe an opportunity might show up for him after all.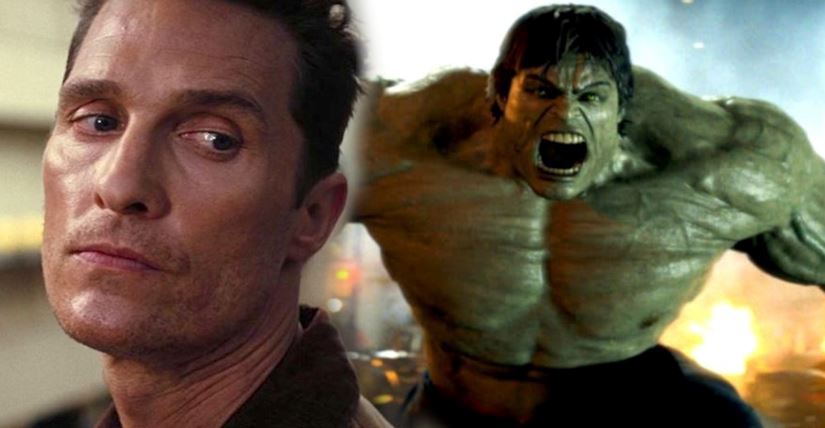 Rumors have suggested that Kevin Feige wants to bring in all the originally eyed actors for alternate universe Avengers cameos in Doctor Strange in the Multiverse of Madness. So, Tom Cruise's name is being tossed around for Iron Man, John Krasinski's for Captain America & Emily Blunt's for Black Widow. This is where Matthew McConaughey could actually get to play the Bruce Banner/the Hulk. It'd only be a cameo, but he'd still get his wish granted and we'd get our newborn fantasy fulfilled.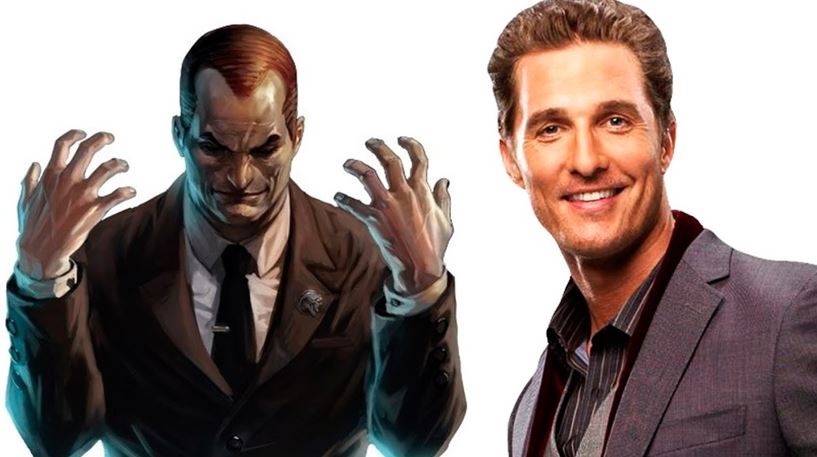 But if not a Bruce Banner cameo, then we'd certainly like for McConaughey to play a big name Marvel villain. Someone like Norman Osborn will be perfect for him. So, Marvel might offer him that particular role. If Osborn is supposed to be in Spider-Man 3, then they might have already made the offer. Let's see what the future of the MCU has in store for us.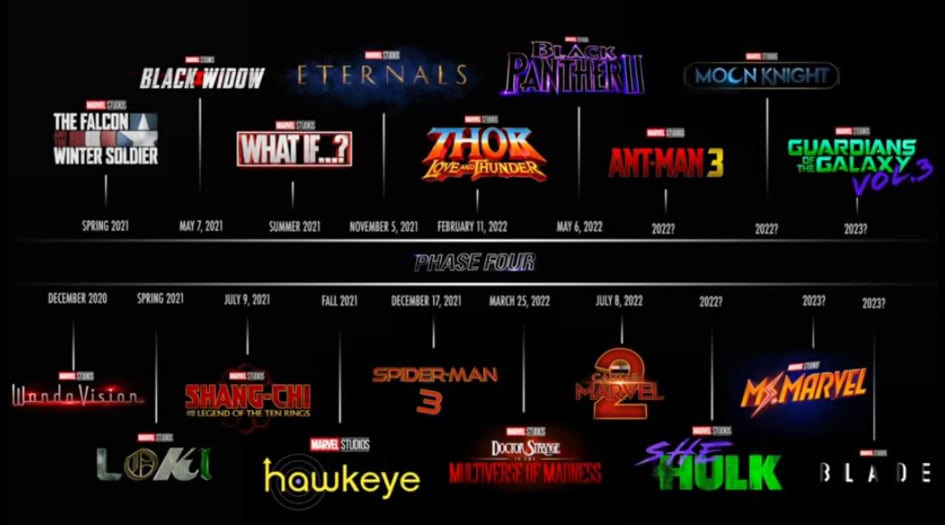 Till then, here's how the of the future slate of MCU looks – WandaVision is set to arrive on Disney+ in 2020. The Falcon and the Winter Soldier is confirmed for 2021 and it could arrive in Spring. Black Widow releases on May 7, 2021, Shang-Chi and the Legend of the Ten Rings on July 9, 2021, Eternals on November 5, 2021, Marvel & Sony's Spider-Man 3 on December 17, 2021, Thor: Love and Thunder on February 11, 2022, Doctor Strange in the Multiverse of Madness on March 25, 2022, Black Panther II on May 6, 2022, and Captain Marvel 2 on July 8, 2022. Blade, Ant-Man, and the Wasp 3 & Guardians of the Galaxy Vol. 3 are also confirmed for future releases. As far as other TV shows are concerned, Loki, What if…? & maybe even Hawkeye will arrive next year. Ms. Marvel, Moon Knight, She-Hulk & the Nick Fury (SWORD) series will possibly arrive in 2022.