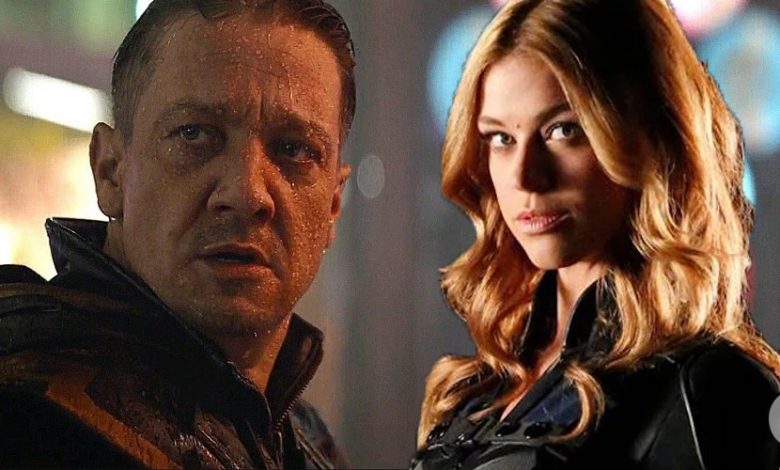 Hawkeye:  Supporting Character & Villain
While WandaVision, The Falcon and the Winter Soldier & Loki are amidst filming, Hawkeye is the Disney+ series which hasn't yet begun its production. But, we should expect it to start things off in the next couple of months as the pre-production stage seems to be coming to an end soon enough. The reason why we know this is because we've started to get several updates upon Hawkeye's cast and characters. People already know that along with Clint Barton & his family, we will also be seeing Kate Bishop make her MCU debut in the series. But besides these two characters, there isn't a lot of clarity on who else is going to appear in the upcoming Disney+ show. Rumors have suggested that we could see Trickshot, but we aren't sure about him just yet.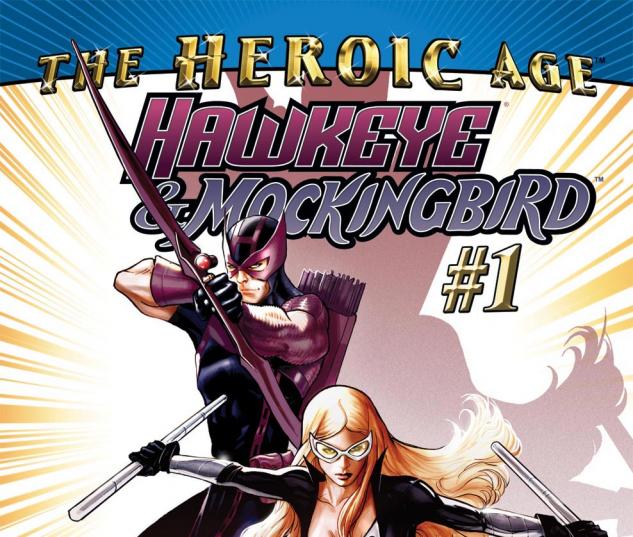 Back in May, Roger Wardell reported that Adrianne Palicki will reprise her role as Mockingbird in the upcoming Hawkeye show. Even though Agents of S.H.I.E.L.D. has established that it exists in a different universe within MCU's multiverse, people were excited to know about Palicki's return as Bobbi Morse because she was a beloved character from the series. But now, FandomeWire has given us some clarity upon the matter. They're reporting that Mockinbird is going to appear in Hawkeye, but Palicki won't be reprising her MCU role. Instead, Marvel will be casting a new actor.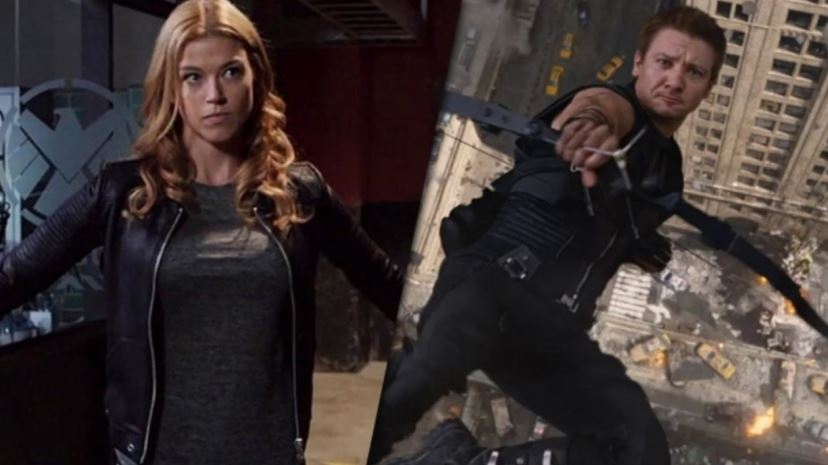 Now that Agents of S.H.I.E.L.D. has ended after establishing its multiverse angle, we're okay with the fact that the main MCU is not going to connect with it. Kevin Feige was never going to do it since Agents of S.H.I.E.L.D. wasn't produced by him & Marvel Studios. It was under Marvel TV's wing. So ultimately, it would be okay that Adrianne Palicki won't be teaming up with Jeremy Renner because that would have confuse people. Everyone would try to make an unnecessary connection between the MCU and Agents of S.H.I.E.L.D.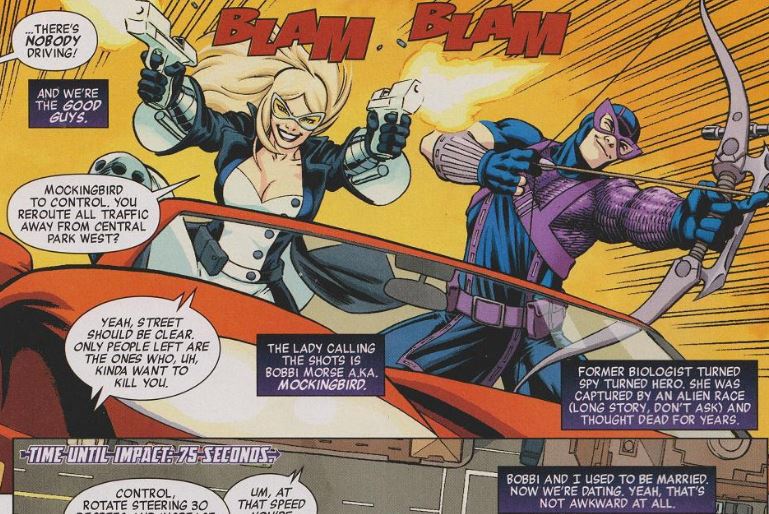 It would be interesting to see how Bobbi Morse is brought into the picture because she is actually a love interest of Clint Barton in the comics. Since Clint has been happily married in the MCU for several years, Bobbi Morse could come in as an old associate/partner of him. She could team up with Clint and Kate on their missions during the series.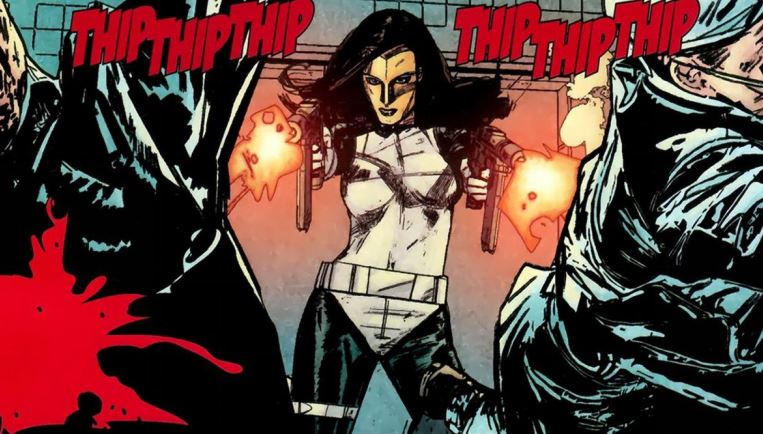 Another character that will appear in the series is the Iron Man villain, Madame Masque. According to The Direct, she may not be the main villain of the series, but she will surely be one of the villains. It's amazing that even though Tony Stark is out of the MCU, Marvel is still finding ways to bring in the left over Iron Man villains. We will soon find out about the actor playing Madame Masque in Hawkeye. Let's wait and see which other villains will show up in the series.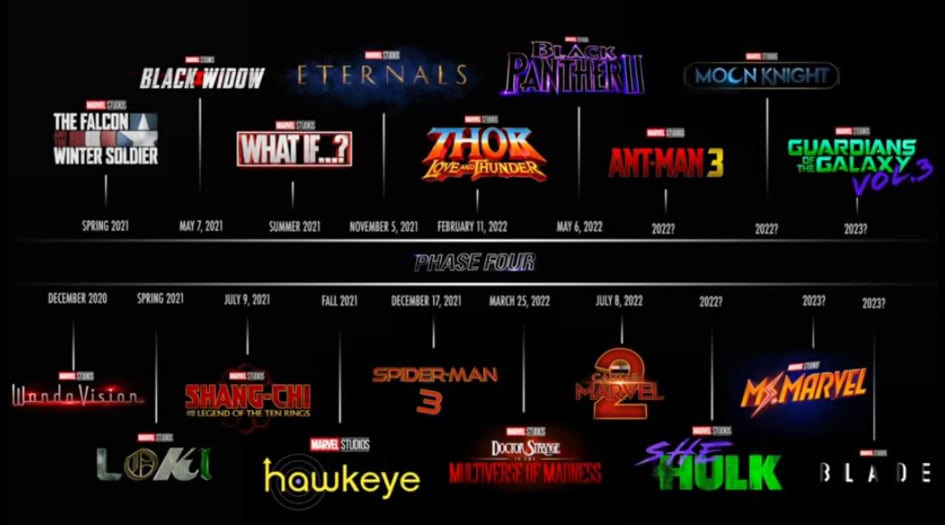 Until then, here's how the slate of Phase 4 & Phase 5 looks: WandaVision is set to arrive on Disney+ in 2020. The Falcon and the Winter Soldier is confirmed for 2021. Black Widow releases on May 7, 2021, Shang-Chi and the Legend of the Ten Rings on July 9, 2021, Eternals on November 5, 2021, Marvel & Sony's Spider-Man 3 on December 17, 2021, Thor: Love and Thunder on February 11, 2022, Doctor Strange in the Multiverse of Madness on March 25, 2022, Black Panther II on May 6, 2022, and Captain Marvel 2 on July 8, 2022. Blade, Ant-Man and the Wasp 3 & Guardians of the Galaxy Vol. 3 are also confirmed for future releases. As far as other TV shows are concerned, Loki, What if…? & maybe even Hawkeye will arrive next year. Ms. Marvel, Moon Knight, She-Hulk & the Nick Fury (SWORD) series will possibly arrive in 2022.