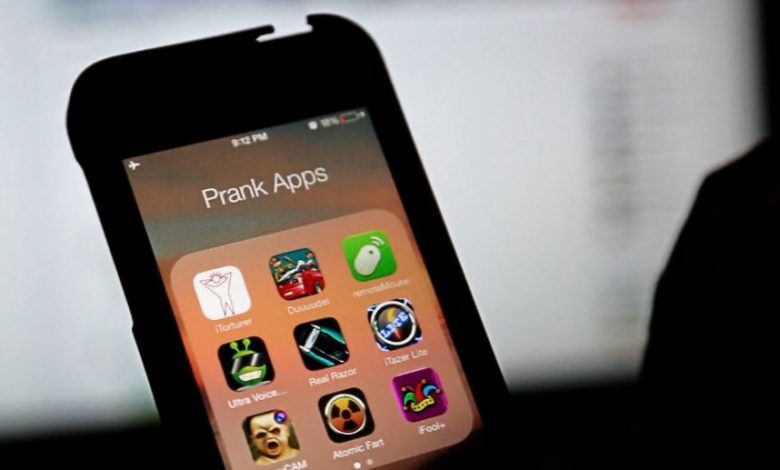 Most of us enjoy playing the odd practical joke on someone, whether it'd be a midnight prank call or a prank at the office. While conventional time-tested pranks are indeed still the norm what if I told you there was a better way?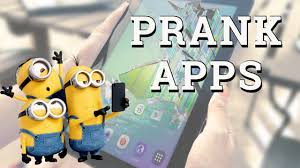 Enter- The Prank App 
Prank apps are more diverse and provide additional benefits to the usual selection of pranks we all know and love. For example, there are many prank dial apps which enable you to change your voice during a live call. 
However, as prank apps have flooded the market and given users dozens of options, it can be hard to differentiate between the good from the bad.
In this list we've narrowed down our best four prank apps to serve all your prank needs, let's begin!
Ownage Pranks
Most of us love making a prank call, but unfortunately, only a select few of us do it right every time. The Ownage Pranks app guarantees that every prank dial you make goes off without a hitch!
Containing over 100 prank scripts which have been prerecorded by professional voice actors Ownage pranks does not disappoint in prank variety, and it's quality. 
Each script has a different scenario- a man insisting that you pick your dog's poop from their lawn or a reminder from your pharmacist to collect your three month supply of genitals warts.
During prank calls, prerecordings do a remarkable job of sounding human. Thanks to the app's AI algorithm, speech is quickly analyzed where it can recognize keywords and even detect silence periods. During this time, prerecordings give timely responses emulating on how a typical person would. 
If you're looking for a prank intended for a specific person like your girlfriend or neighbour you can click on the 'Dating & Love' and 'Neighbours' prank subheadings respectively. Both categories will display all prank scripts related to those genres. 
To listen to the very best prank calls submitted by users around the world visit the 'Pranks Hall of Fame' on the company website where they are regularly featured. 
Dude Car Prank Pro
If you want to get payback on someone who's madly in love with their car to the point where they're referring to it as a "she", then it's time to download 'Dude Car Prank Pro'. 
This prank app has a photo editing software similar to that of photoshop, except its specifically tailored for cars. Easy to use you will have access to their photo library containing several damage effects such as blazing fires, a dent, a scratch and many more. 
To begin, take a picture of your friend's car and draw an outline where the damage will be placed. Apply one of the damage filters offered and adjust its severity; you can repeat this process afterwards causing more destruction. 
After you're satisfied, you can save the picture and send via email to your car-loving friend. After all, that's what any good friend would do right?
Virus Maker Prank
This virus simulator app will create some fun panicky reactions as your friends will quickly assume their phone has a virus. 
Before causing chaos and laughing at your friends expense you will have to borrow their phone temporarily to download the app. Upon launching, you will have access to several virus categories made to appear on their screen after a designated countdown.
Virus Categories: 
* DEAD PIXELS
Pixels will gradually be removed from a users phone screen one pixel at a time. The speed of removal can be adjusted beforehand. 
* TERMINAL
This virus will show a terminal trying to break into the phone's system. 
* BLUE SCREEN OF DEATH
The notorious blue screen of death! This time, however, it happens to show on a users phone instead of their laptop. 
After you have had your fair share of laughs towards your friend's dire situation, the only way to remove the virus is to shake the phone. Surprisingly pressing the back button or turning off the phone screen will not end the prank. 
VIP Call Prank
VIP Call Prank is a prank calling app with a twist, instead of making a call you'll be receiving one. 
If you're stuck in a work meeting and the hours aren't going by fast enough, this app can let you leave prematurely. Versatile and deceptively clever 'VIP Call Prank' enables you to schedule a prearranged incoming call instantly. 
A fake incoming call is the perfect opportunity to create a seemingly valid excuse on why you need to leave. Since incoming calls appear nothing out of the ordinary, your colleagues will have no reason to doubt you. 
Typical excuses can be anything from pet emergencies to a medical appointment.
The customization offered is also useful as you can designate every fake caller with their own identity. You'll be able to select the caller's image, name and caller ID which will be displayed during a phone call.