Television
First Look at the Leaked Iron Man Suit from Marvel's What if…? Series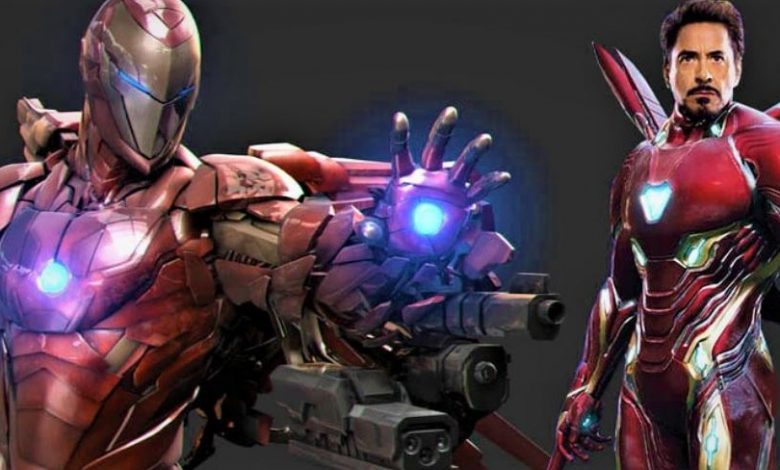 First Look Leaked Iron Man Suit from What if…?
Here's a project that none of us are really talking about because it isn't in live action like the other shows or films. Moreover, Marvel really hasn't given away anything about it. So far, all we know is that the first episode of What if…? will have Peggy Carter become Captain Britain while Steve Rogers will pilot a Howard Stark made Iron Man armor. Other leaks have shown a Zombie Captain America and T'Challa taking the place of Star Lord. We also know that one of the episodes will feature Loki being worthy instead of Thor. But we know nothing of Iron Man's involvement in What if…?. Well, now we do have a bit of clue as a new leaked image shows us a look at the Iron Man armor from the series.
Iron Man will have a War Machine like gun in one of the What if…? episodes. The heavy armor on the forearms also hints at a new weapon Iron Man will have this time around. It could be a reference to the Mark 25 suit from Iron Man 3. Anyway, there are a few more leaks which seem to have come from the Brazil CCXP event that happened in December. Take a look:
These images seem to be revealing the involvement of Ego the Living Planet, Howard Stark (obviously), Thor and Jane. Just like Thor: Love And Thunder, it seems that one of the episodes will feature Jane as the Mighty Thor. This is a series that could totally surprise us and we're pretty sure that it will run for multiple seasons starting from 2021.
Last year at the D23 Expo, the attendees were shown a bit of footage from the What if…? series. We also have the description of the footage that was shown:
"The footage sees Iron Man, Hulk, Thor and several key MCU moments. Jeffrey Wright narrates how time is a [river] of endless possibilities. In animated form, Captain America goes in to get his super soldier transformation but the room explodes. Star-Lord is someone else. Bucky and Cap fight on a train — because Cap is a Marvel zombie. Peggy Carter gets the super soldier treatment. She is Captain Britain. She stops a car with the shield and flips it over her. The Watcher is shown. Comic-loke panels make-up the What If…? logo with images from episodes."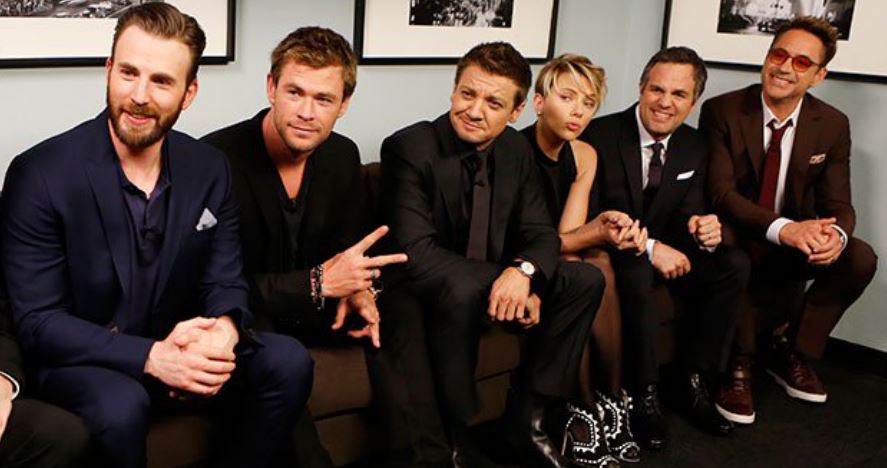 Every big name actor will reprise their respective characters through voiceovers. Here are the names of the Marvel cast members that were revealed at SDCC:
"Killmonger (Michael B. Jordan), Bucky Barnes/Winter Soldier (Sebastian Stan), Thanos (Josh Brolin), Hulk (Mark Ruffalo), Loki (Tom Hiddleston), Nick Fury (Samuel L. Jackson), Thor (Chris Hemsworth), Peggy Carter (Hayley Atwell), T'Challa/Black Panther (Chadwick Boseman), Nebula (Karen Gillan), Clint Barton/Hawkeye (Jeremy Renner), Scott Lang/Ant-Man (Paul Rudd) Hank Pym (Michael Douglas), Dum Dum Duggan (Neal McDonough), Howard Stark (Dominic Cooper), Kraglin (Sean Gunn), Jane Foster (Natalie Portman), Kurt (David Dastmalchian), Dr. Abraham Erskine (Stanley Tucci), Korg (Taika Waititi), Arnim Zola (Toby Jones), Korath (Djimon Hounsou), Grandmaster (Jeff Goldblum), Yondu (Michael Rooker), and Taserface (Chris Sullivan)."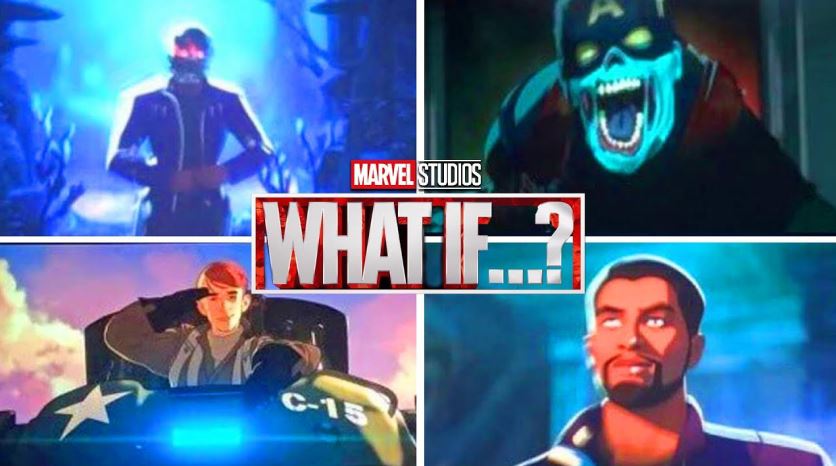 Chris Evans and Robert Downey Jr. will also voice their characters. This series asks the most interesting questions that go beyond our imagination. The way we see it, Marvel could do anything. "What if Hawkeye was the Real Mandarin?" "What if Darren Cross was successful in supplying the Yellowjacket suits to the entire world?" "What if Black Widow was married to Tony Stark?" Literally anything could be possible with this show. You could come up with your own crazy theories and ask yourselves, "What if…?" Tell us a few your ideas in the comments section on Facebook. Who knows, they might even come true in one of the upcoming episodes of the show.
Marvel's What if…? will probably arrive sometime in August 2021 on Disney+.