Movies
Tom Holland Reveals The Special Nick Name He's Given to Robert Downey Jr.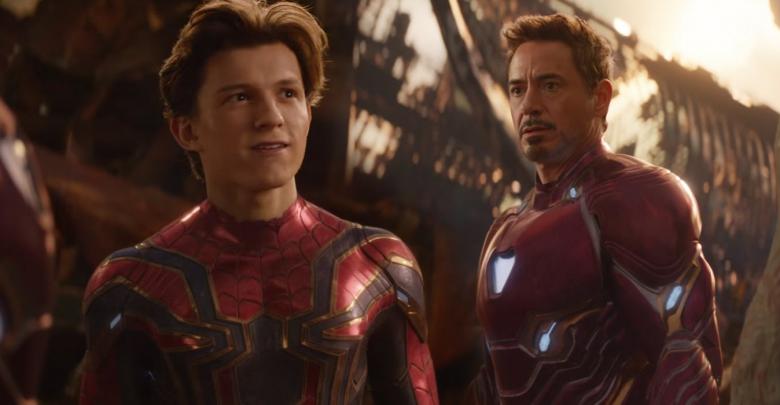 Spider-Man and Iron Man have shared a pretty special bond in the MCU, but sadly that's over now. We will see Spider-Man become his own hero now, as he will get out of the shadow of Iron Man and the other Avengers. He will become the next savior that people could look up to, and count on. But even though Iron Man is gonna be gone, no one's going to forget what Robert Downey Jr. did for the MCU. We're really thankful for Robert Downey Jr.'s contribution to Marvel, and this world & so is Tom Holland!
Spider-Man himself, @TomHolland1996, talks about Spidey's next adventure and reveals @RobertDowneyJr's nickname in his phone LIVE from the red carpet premiere of #SpiderManFarFromHome, presented by @audi! pic.twitter.com/bHkGl6SrlU

— Marvel Entertainment (@Marvel) June 27, 2019
The premiere of Spider-Man: Far From Home just took place a couple days ago and the movie has already hit some international markets. Even without Robert Downey Jr., the film is standing pretty well on its own and people are loving it as much as they love Iron Man. But it's a very emotionally gripping take upon Spidey as he has to deal with the loss of his mentor, and then the betrayal of Mysterio. In his interview on the Red Carpet, Tom Holland said: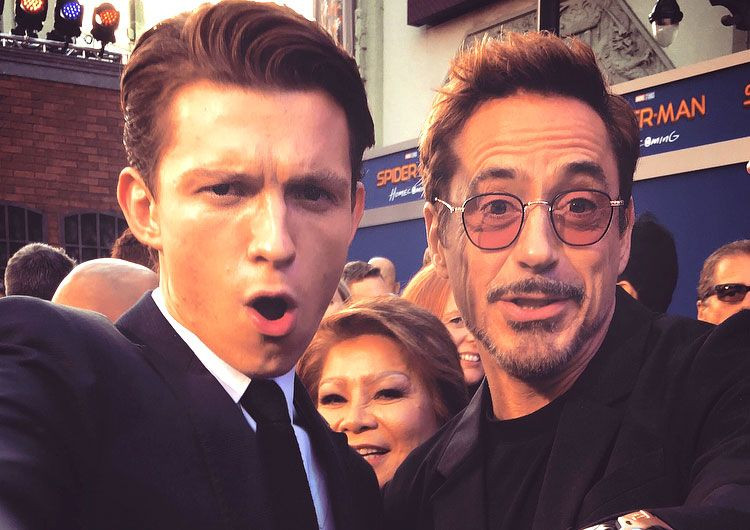 "It was really emotional. I've only ever made a Spider-Man movie with Robert and he's a great friend of mine, and you know, I was FaceTiming him last night and he wished me the best of luck, and you know we'll miss him, but he'll never be forgotten."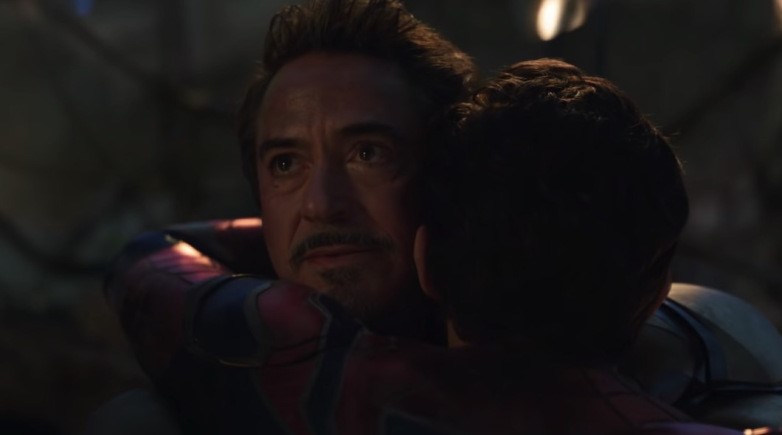 The bond between Spider-Man and Iron Man was pretty special and the same should be the case in real life. Tom Holland began with Robert Downey Jr. and he thinks of Downey as his mentor. He was asked whether he has a nickname for Downey, and here's what he said:
"He's The Godfather in my phone. He's like RDJ the Godfather, that's what I have him as."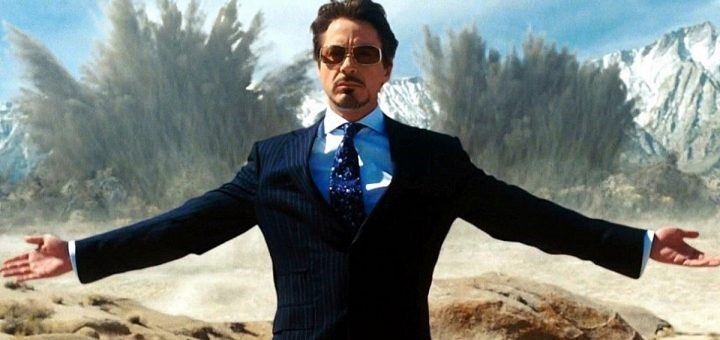 Robert Downey Jr. is the Godfather and we all agree to it. Marvel began with him at the center, and Endgame ended with that notion as well! This isn't the first time that Holland has referred to the big man as Godfather. He spoke really highly of Downey in a recent interview with Uproxx saying: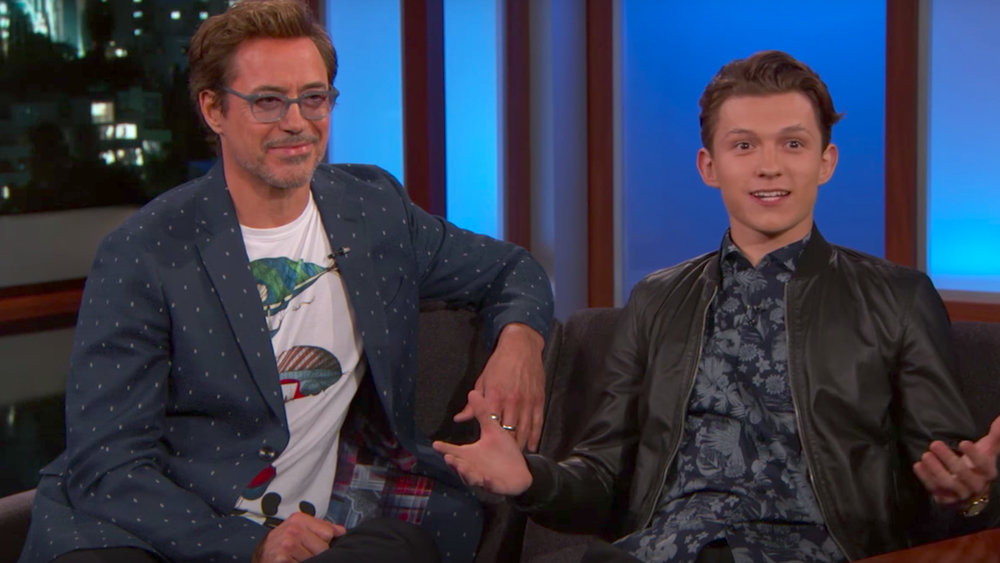 "It's a lovely dynamic and the dynamic [with Robert Downey Jr.] is also the same off screen. I mean, we've become really close. We've become great friends and I ask him for advice and vice versa sometimes. And it's just become a really lovely relationship for me to have in the industry. Because, you know, as a young actor coming up in this world it can be very scary and it can be daunting. You can get bullied around. And it's nice to have someone who's got my back and who will give me some sound advice."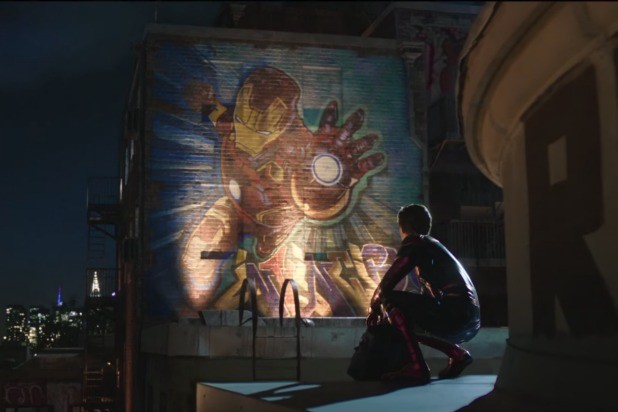 It's funny that Spider-Man: Far From Home is based very heavily on the death of Iron Man, and the director originally didn't even know about it. Jon Watts himself admitted that while speaking to Comicbook.com. Here's what he said:

"Coming out of Homecoming, I had no idea. When I found that out, you know, you realize, 'Oh that's not something you can just address and then move on. That's what the movie is going to be about.' There's no way around it. If anything, it focuses you on the kind of story that you're going to be telling."
Knowing the fate of Tony Stark changed the entire dynamic of Spider-Man: Far From Home. So even though Robert Downey Jr. isn't in the film, he'd still seem to be with us, with Peter, guiding him to be a better man than he was!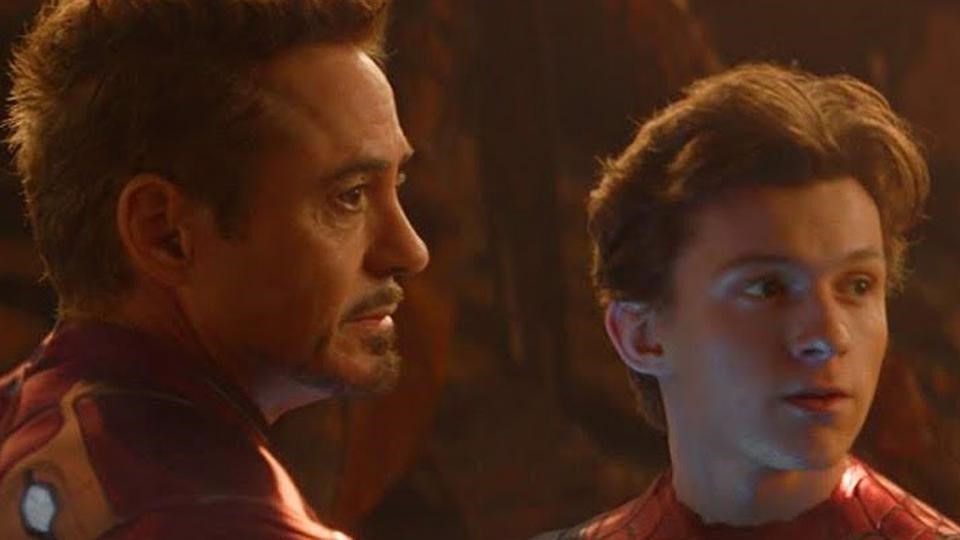 Spider-Man: Far From Home comes out on July 2. It is going to star Tom Holland (Peter Parker/Spider-Man), Zendaya (Michelle Jones), Jake Gyllenhaal (Mysterio), Samuel L. Jackson (Nick Fury), Cobie Smulders (Maria Hill), Marisa Tomei (May Parker), Jon Favreau (Happy Hogan), Angourie Rice (Betty, Jacob Batalon (Ned), Tony Revolori (Flash Thompson), and Numan Acar (Magnum).