Movies
Captain Marvel Honest Trailer Released & It's Marvelous!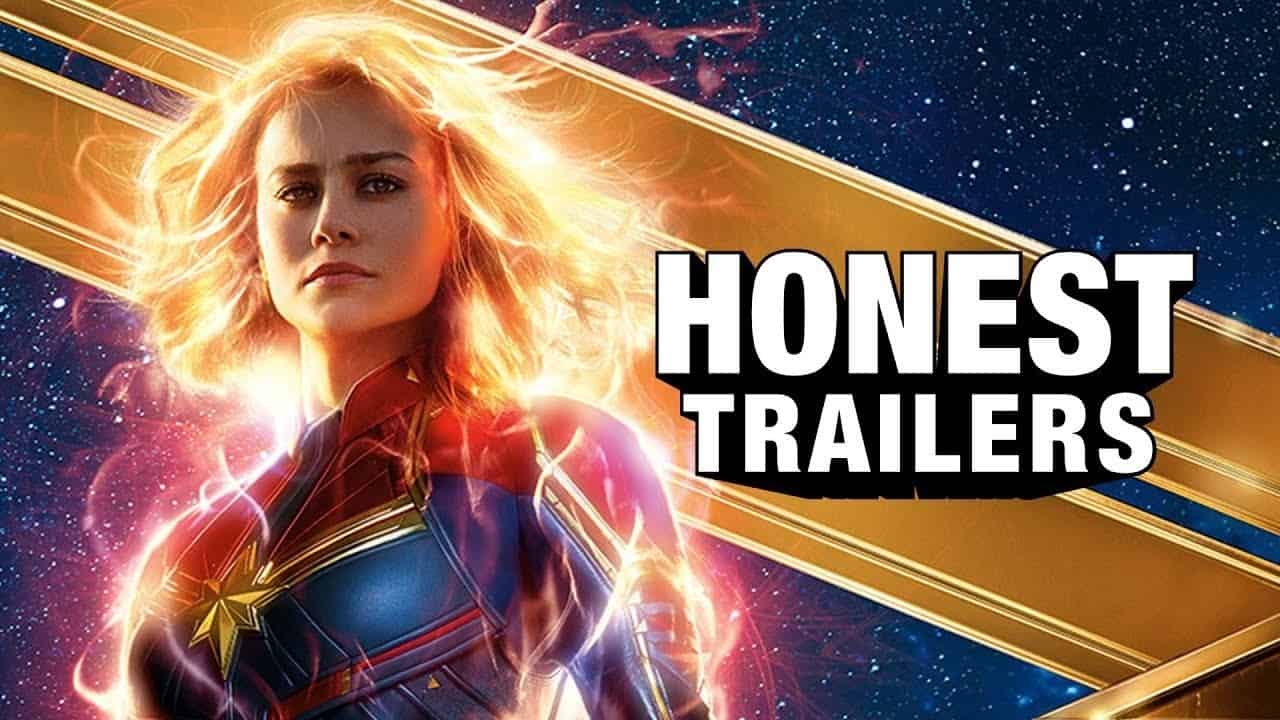 Captain Marvel is out on BluRay and now it's time for the one and only "Honest Trailers" to do their bit upon a film that surely needed some nitpicking. Doing it for so many years, Screen Junkies have surely become pros at this game. While the Honest trailer for Endgame is still about 2 months away from us, we're glad that we've finally got one for Captain Marvel. Without wasting any time, here you go:
As HT points out, Captain Marvel is surely a film that's way better than any other female-led Superhero movie not named Wonder Woman. But it will take forever for the female-led movies to beat the male ones coz they are behind by 55 whole movies! As far as the comparison between Captain Marvel and Wonder Woman is concerned, Captain Marvel may have won the commercial battle being the meat between Infinity War and Endgame, but Wonder Woman was much appreciated critically and is a much more memorable movie. If you don't trust us then ask uncle Filmento.
If you're still not done nitpicking upon Captain Marvel then we've got something even more fun for you to relish. God, I really feel like those trolls on the internet ranting upon Brie the Kree who did a pretty good job overall. She could surely be the face of the MCU in the coming 5-10 years, but still, it's okay to discuss the little stuff that was wrong with the movie. Here's a pitch meeting for this film featuring Ryan from Screen Rant:
The Catcident that happened with Nick Fury was seen coming ever since we saw the second trailer of the movie back in December. Marvel thought that it was funny, and that's why they went forward with it. Yes, we do agree that it was hilarious, but Nick Fury losing his ability to trust people over an alien cat is surely too far of a stretch. If you wish to change that ending, then here's a little "How Captain Marvel should have Ended" for you:
Okay, so enough making fun of Captain Marvel. It surely was a pretty cool origin story falling right after Black Panther, Iron Man & Captain America in the list. It went on to gross over $1.127 Billion worldwide and Disney is very proud of the film. It was everything they would have wanted. People needed to be aware of the Space Captain and now they are. They needed to know what she can do, and now they do. Now that all this is out of the way and Captain Marvel has been established as MCU's most powerful hero, we could get a great sequel which in every way could be better than the first one!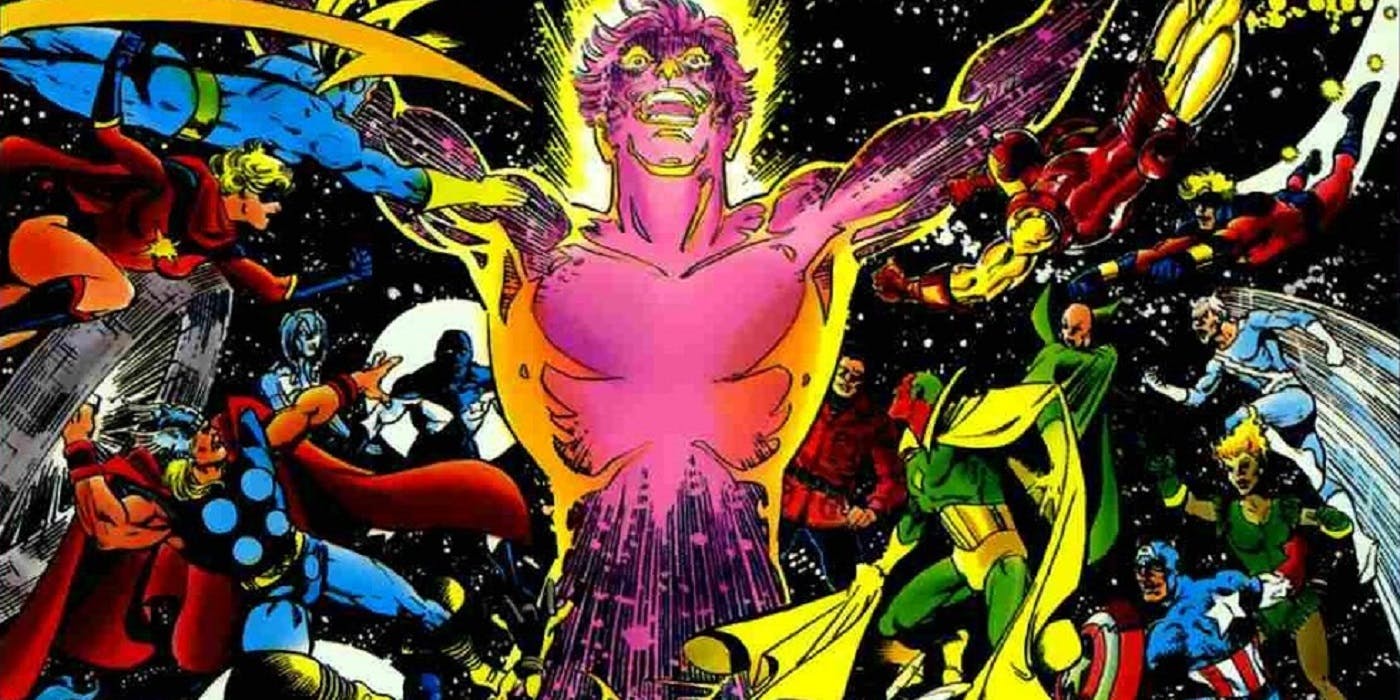 Those fans who want Captain Marvel to get a formidable villain for the sequel should not be worried as a new rumor has suggested that the second film will bring us a massively powered cosmic villain who goes by Korvac Saga. Michael Korvac is a time-traveling half-human/half-futuristic computer and has god-like matter altering abilities which were granted to him by The Power Cosmic. What's interesting is that Korvac Saga actually has major ties to the likes of Galactus and Badoon in the comics. So he could lead us to the entry of Galactus in the future of the Marvel Cinematic Universe.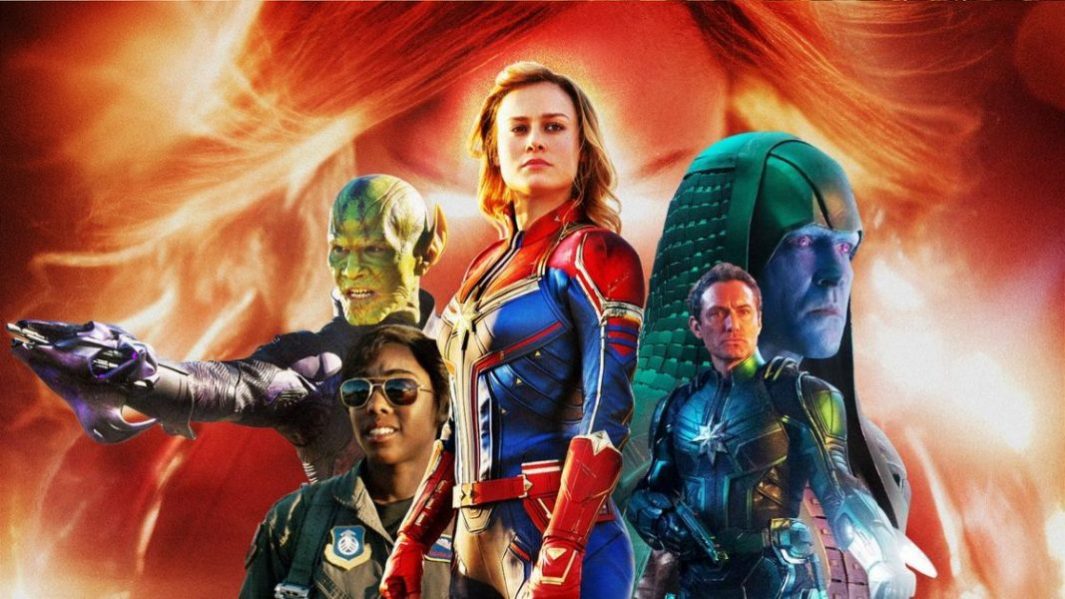 Directed by Anna Boden and Ryan Fleck and written by Liz Flahive, Meg LeFauve, Carly Mensch, Nicole Perlman and Geneva Robertson-Dworet, it stars Brie Larson as Carol Danvers, Samuel L. Jackson as Nick Fury, Clark Gregg as Phil Coulson, Jude Law as the commander of Starforce, Lee Pace as Ronan the Accuser, Djimon Hounsou as Korath the Pursuer, Gemma Chan as Minn-Erva, Ben Mendelsohn as Talos, Lashana Lynch as Maria Rambeau, Algenis Perez Soto as Att-Lass, McKenna Grace as a young Carol Danvers and Annette Bening in an undisclosed role.