Movies
Spider-Man: Far From Home Features MCU's First LGBTQ Actors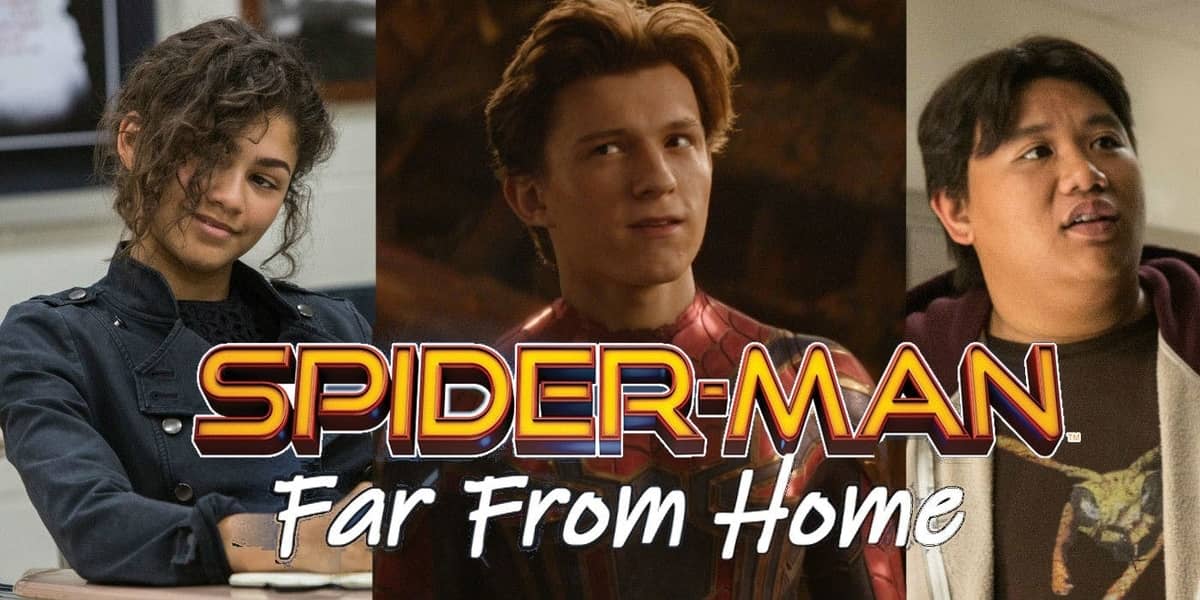 Spider-Man: Far From Home is going to mark a new beginning for the MCU after Avengers: Endgame resets the timeline. The fans and critics reaction upon the trailer has been alike as everyone has loved what Marvel and Sony are selling here.
What's great about this film is the fresh new angle it brings in for Spider-Man and the villain Mysterio. But that's not the only aspect of the film which brings a lot of positivity. While the movie is about a white Kid from New York, it actually brings forward a racially diverse cast, and with Spider-Man: Far From Home, we actually get MCU's first Trans actors.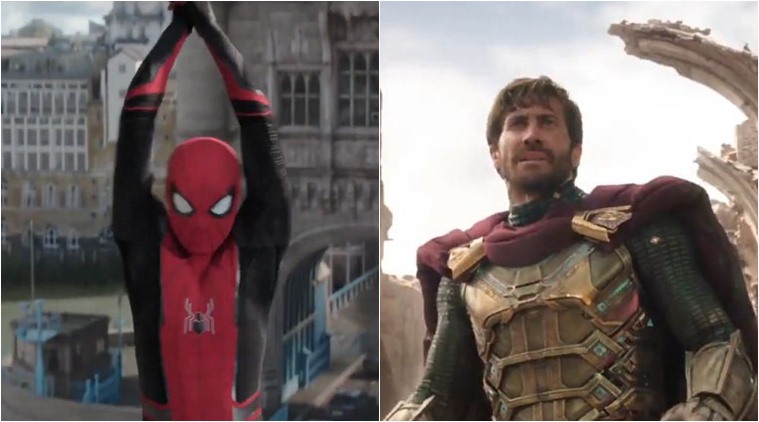 This point of diversity was picked from Tom Holland's Instagram story which showed us that the film actually stars a Muslim character and that led to the info that two Trans actors will also feature in the movie.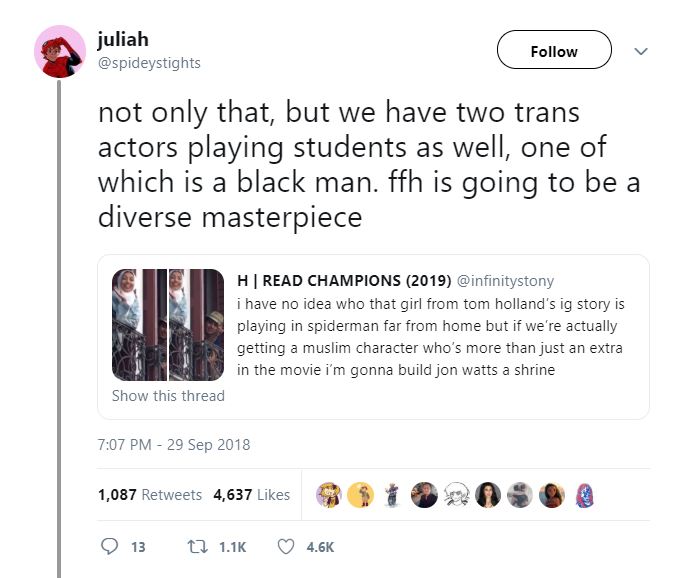 So this is a pretty good move as Marvel acknowledges the diversity that exists in this world, and they totally support every community. People argue that this push of diversity only started to happen in the last two years and in case of the MCU, it was Black Panther that began it. So the fact that is pointed out here is that Marvel took a whole decade and more than 15 movies to actually make a Black Panther movie, and for Captain Marvel, the tenure is even longer.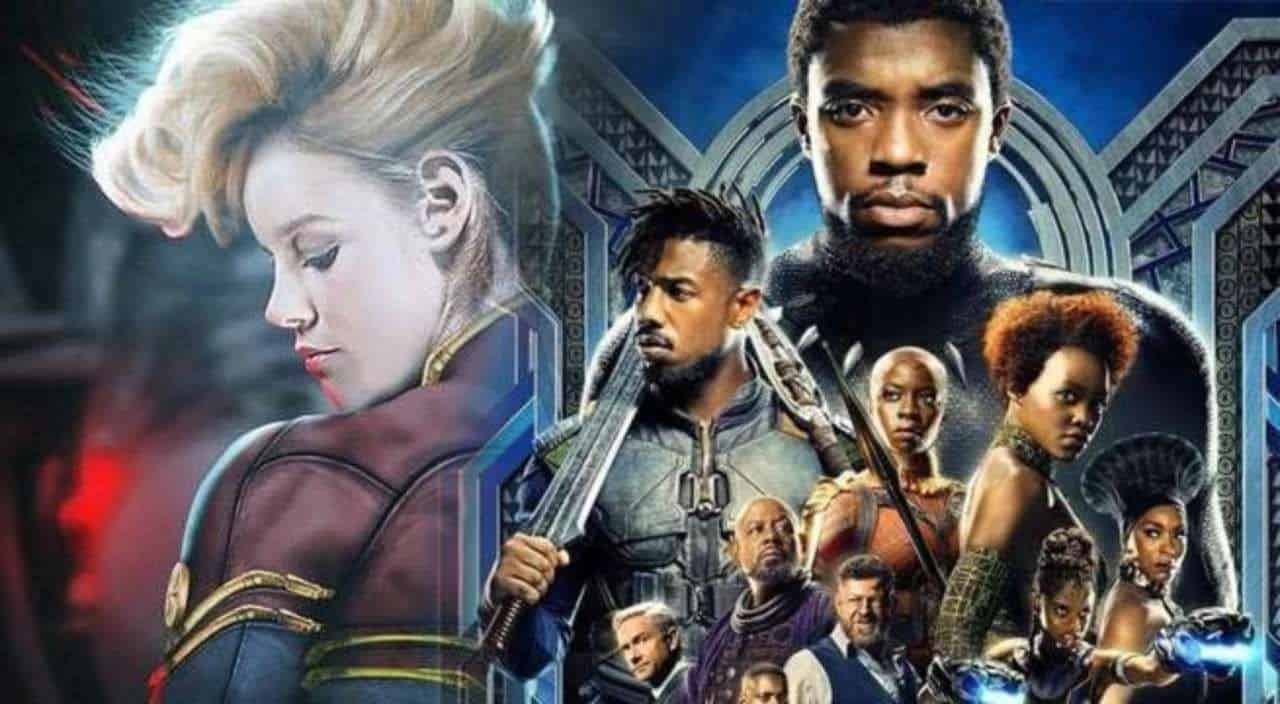 But that argument is not a valid one as Marvel took Phase 1 and 2 in order to establish themselves. They did that with bigger names like Iron Man, Captain America, and Thor at first, and then when things were working really well, they started to acknowledge diversity throughout. War Machine and Falcon became Marvel's first African American characters, and then Black Panther completely changed the ball game.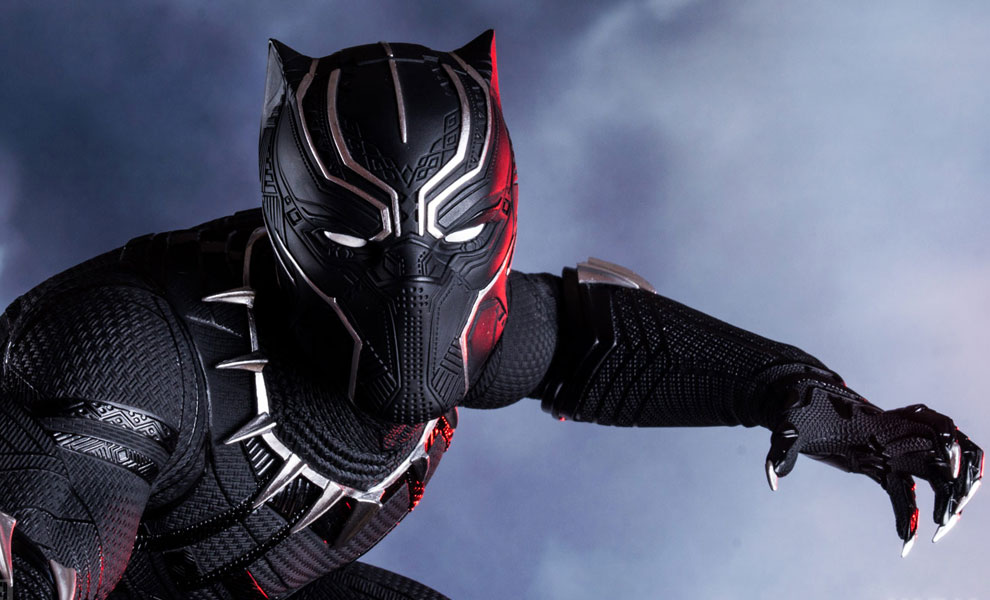 So, it was not that Marvel did not acknowledge the social aspect at first, but they did that when they successfully planted strong roots in Hollywood. And to be honest, Black Panther would not have had the impact it did if the film would have come out 5 years earlier.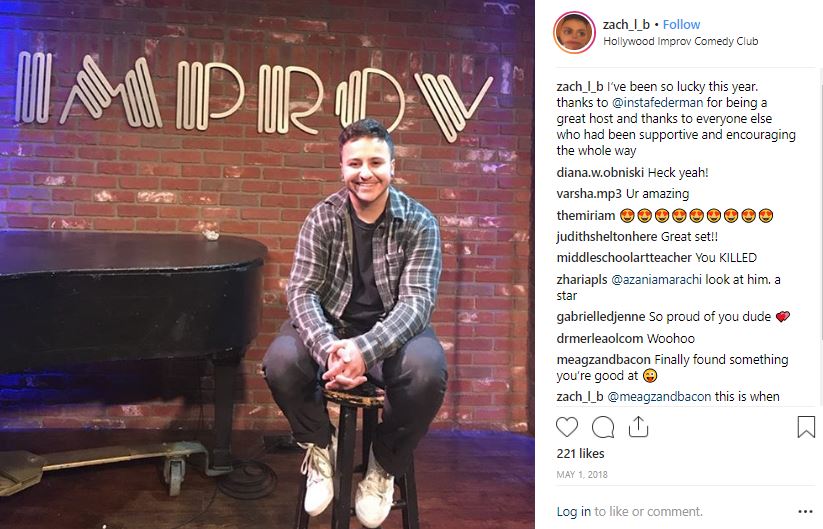 So all this racial and cultural diversity may be good for PR and image, but it is also a good move socially which spreads positivity all around. Here are the two Trans actors who are a part of Spider-Man: Far From Home.
https://www.instagram.com/p/BpKVFdHH2BL/?utm_source=ig_embed
Spider-Man: Far From Home will be the third MCU film of the year, and it does seem that this time Spider-Man will be able to go past the $1 Billion mark standing on his own name. 6 solo movies till now and not one of them has hit this mark. Spider-Man's popularity has always been the most since decades, but still, we haven't got a Box Office breaking film from him until now. Hopefully Spider-Man: Far From Home will manage to pull that off.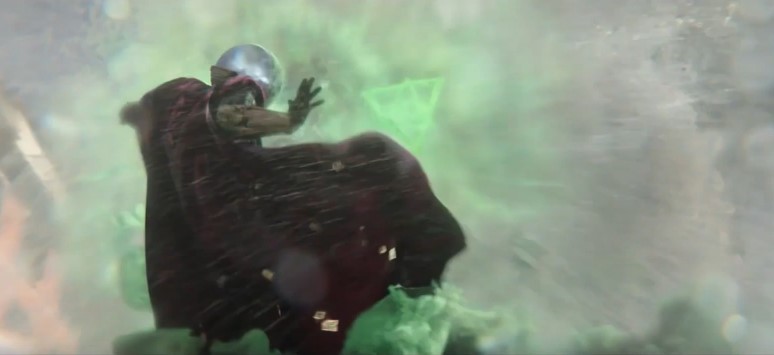 We will get to see the debut of Mysterio in this film and his story arc has got a big change from the comics. At CCXP, Jake Gyllenhaal weighed in upon how he gets recruited by Fury and what's the tie-up between them. He said:
"There are these threats to the world, the Elementals, elemental creatures. And Mysterio is someone who knows about them and wants to make sure that the world is safe from them. And Nick Fury asks him to come on and help because he's the only one who really understands them. And then he teams up with the friendly neighborhood Spider-Man and unfortunately has to make him become more than a friendly neighborhood Spider-Man."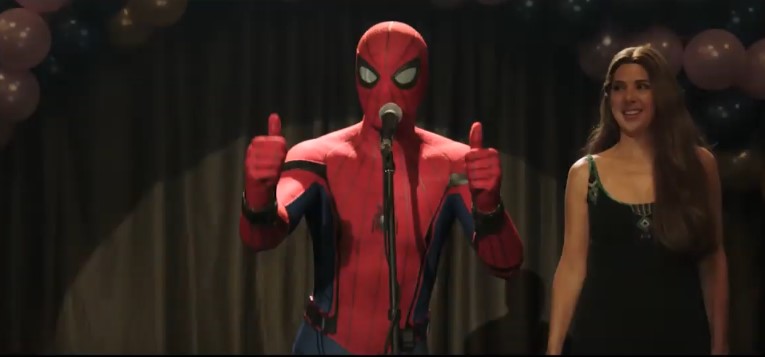 Spider-Man: Far From Home releases on July 5. Here's the official Synopsis:
"Peter Parker returns in Spider-Man: Far From Home, the next chapter of the Spider-Man: Homecoming series! Our friendly neighborhood Super Hero decides to join his best friends Ned, MJ, and the rest of the gang on a European vacation. However, Peter's plan to leave super heroics behind for a few weeks are quickly scrapped when he begrudgingly agrees to help Nick Fury uncover the mystery of several elemental creature attacks, creating havoc across the continent!"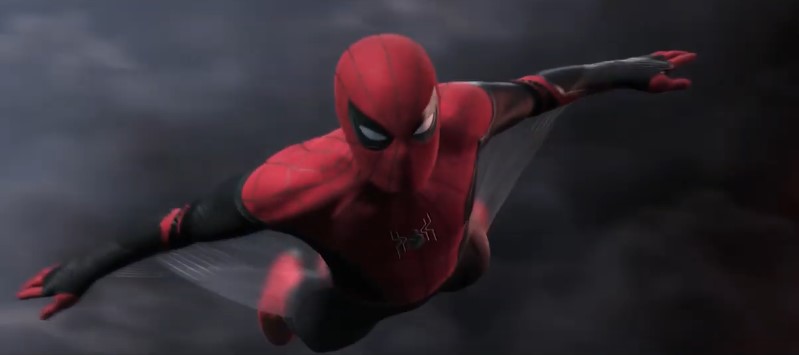 Directed by Jon Watts from a script written by Chris McKenna & Erik Sommers, Spider-Man: Far From Home stars Tom Holland, Jake Gyllenhaal, Zendaya, Jacob Batalon, Tony Revolori, Martin Starr, Numan Acar, J.B. Smoove, Oli Hill, Remy Hii, Marisa Tomei, Michael Keaton, Jon Favreau, Cobie Smulders, and Samuel L. Jackson as Nick Fury.