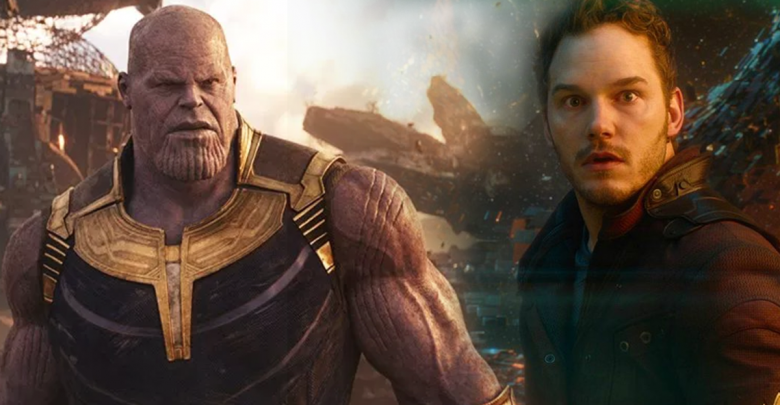 Avengers: Infinity War made us wait for 10 years as it took 18 whole movies to build up a story and that too was split into two parts. This was the ultimate comic-book thriller that had us hooked onto the screen from beginning till the end. It has already broken several records at the box office, for instance, it's the highest grossing superhero movie ever and fastest title to reach $1 Billion in just 8 days.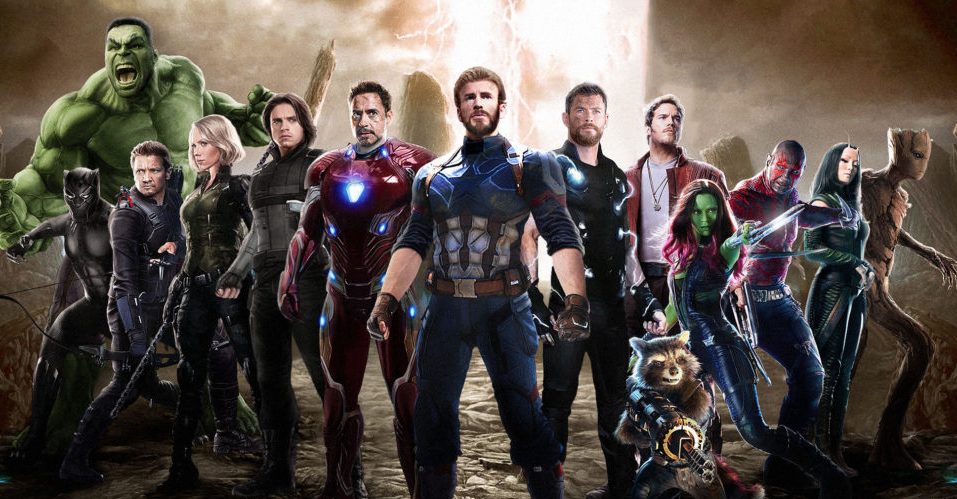 The movie was a departure from MCU template i.e light-hearted fun adventure with no real stakes and a weak villain. Thanos was totally the big bad we needed and he was surely the best MCU villain till now. His character motivation was legit, and all in all, he was a total badass who shocked us all successfully accomplished his life's goal, which was to bring balance in the Universe.
The Russos cautioned us about the heartbreak that Infinity War entails but we did'nt pay heed to their remarks. Well, they were bang on. Here's what they said: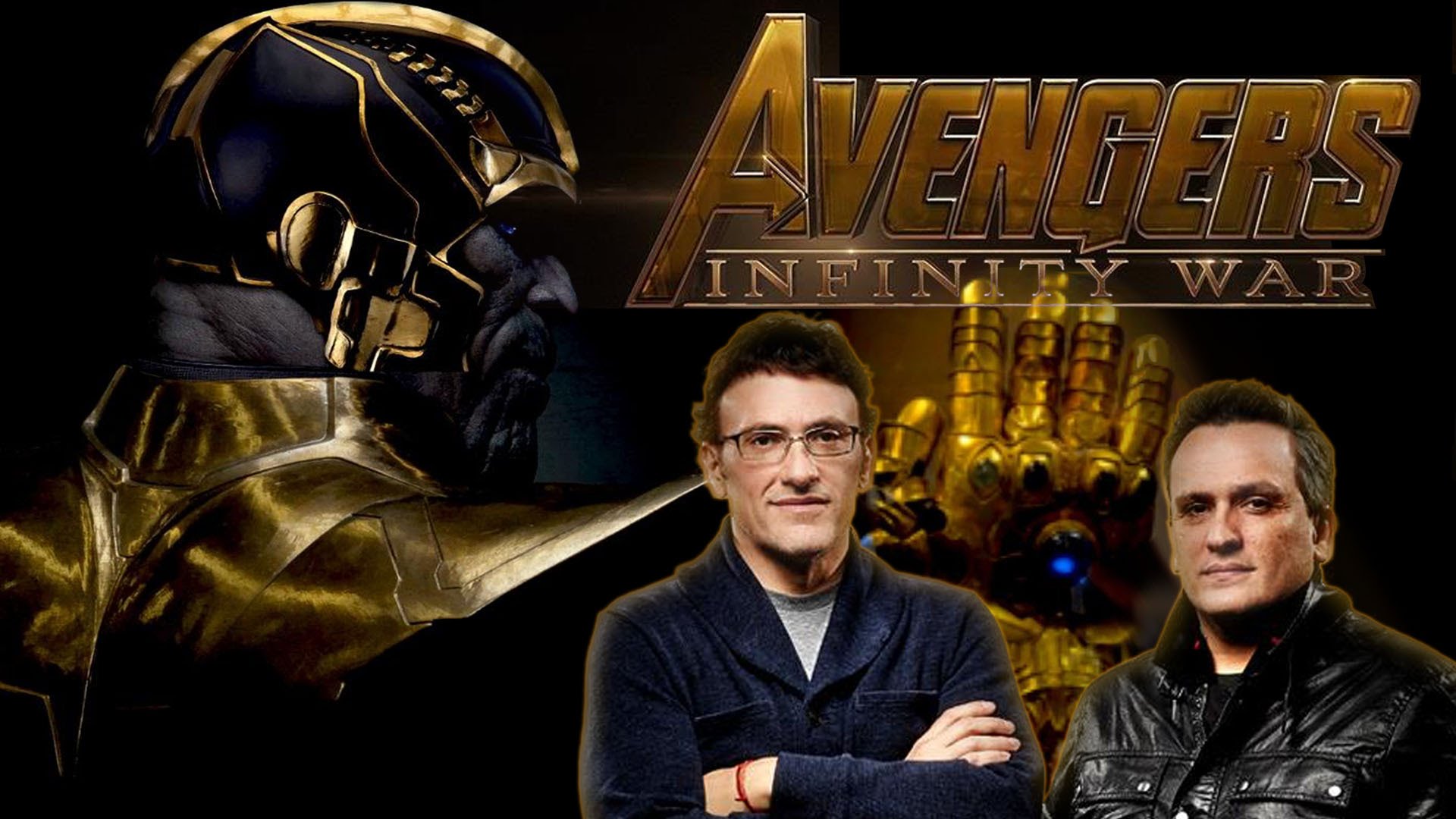 "This is it. Thanos is an unstoppable villain he's virtually invincible, he's highly intelligent – genius level intelligent – he's like the Genghis Khan of the universe, and to stop him it's going to cost them a lot. They're going to have to see if they're willing to pay that price, and that's what these movies are really about. What we want is for the audience to be prepared, as there's a lot of surprises – there's going to be a lot of humor and a lot of heartbreak."
"For us, it's very important that the heroes feel pain and that they make sacrifices because I think that, not only is a great storytelling, but it also is inspiring and I think we need a lot of inspiration in this world right now. So, for us, I don't know if we can ever get you to accept it, but I promise you this: we'll do our best to tell you the best story possible, and what you do with it from there is up to you."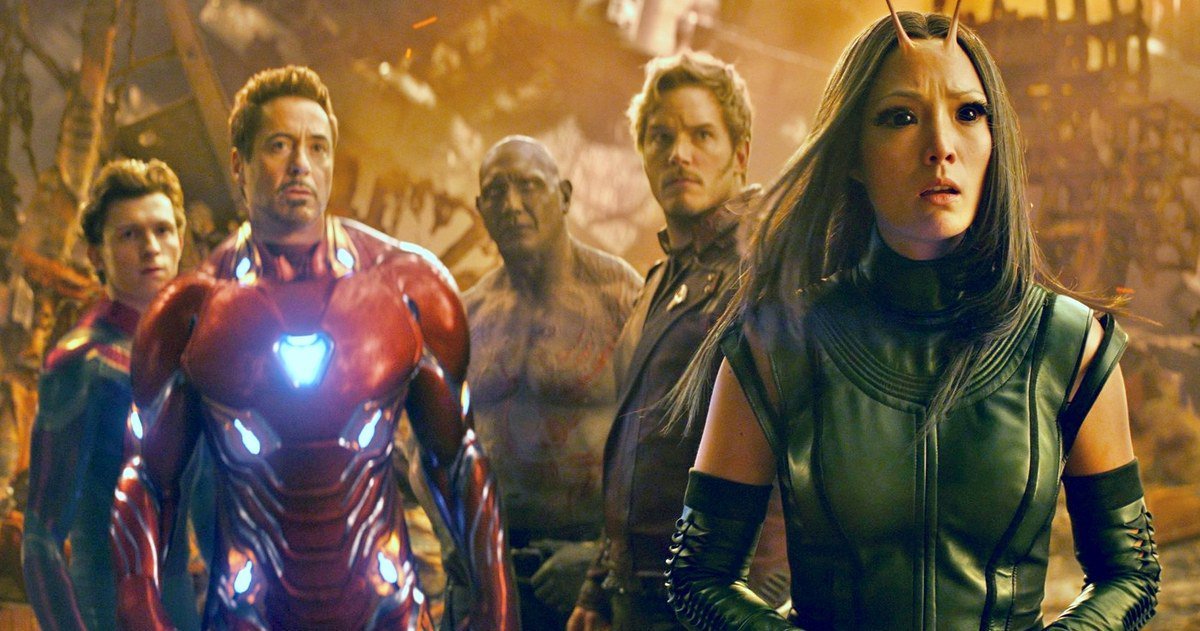 The movie started with death & destruction, and it ended with multiple deaths as well. Still, it was full of fan-pleasing moments that made us fall in love with the movie. Thanos made us feel his presence in the most intense way possible. The moment we were afraid of did come at the end of the movie. Thanos assembled all the Infinity Stones and snapped his fingers at the very last moment. This allowed him to escape and it wiped out half the population of the entire Universe.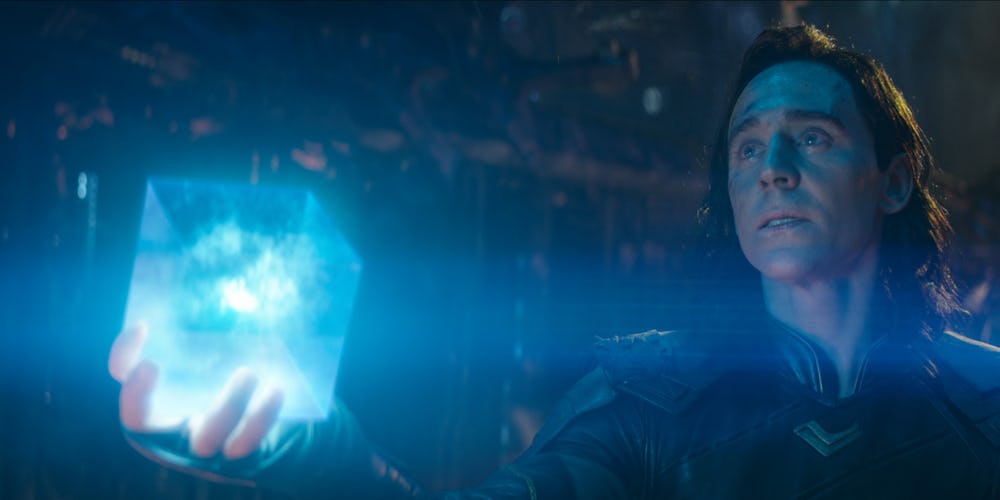 There were so many moments where this could have been prevented or at least delayed. If Loki would not have picked the Tesseract, or if Gamora would have killed herself way before or if Scarlet Witch would have killed Vision and destroyed the Mind Stone earlier, then all this might have been prevented. But the point where the Avengers and the Guardians almost got things in their control came at Titan. And the culprit according to everyone in this war without a doubt was the legendary outlaw Star-Lord!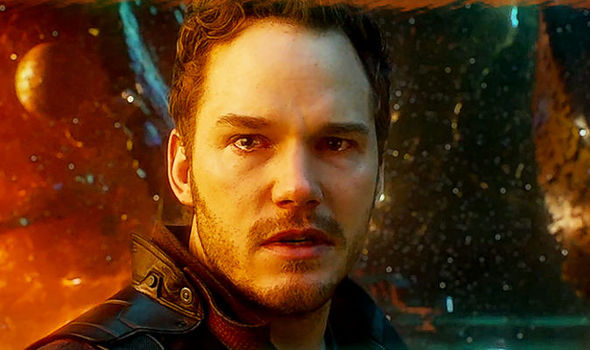 Star-Lord has received a lot of backlash for what he did in the movie. He failed to kill Gamora. But most importantly, he could not control his emotions at the most important time. Iron Man and Spidey almost got the Infinity Gauntlet out of Thanos' hand. This moment could have prevented the end of the movie and saved us from being so afraid and thrilled at the same time towards the end.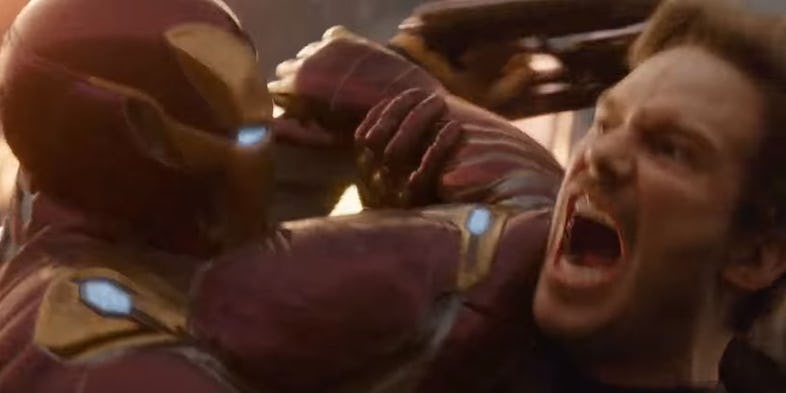 But, the cocky Mr. Lord had to hit Thanos right in the face and bring him back to senses in order to get control of the matters into his own hands. Well, being in love may or may not be an excuse for this. It is debatable, but Star-Lord Actor Chris Pratt actually supports what happened in the movie. he was asked about this matter and as it turns out, he would not like to change a single thing about this. Here's what he said:
"Look – the guy watched his mother die, he watched as his father-figure died in his arms, he was forced to kill his own biological father. And now has suffered the loss of the love of his life. So I think he reacted in a way that's very human, and I think the humanity of the Guardians of the Galaxy is what sets them apart from other superheroes. I think if we did it a hundred times I wouldn't change a thing."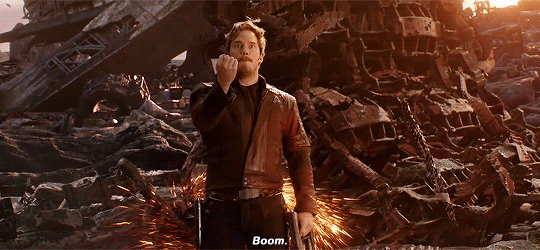 Pratt also said that the movie would have ended way earlier if Peter Quill would have been able to control his emotions for like 2 more minutes, and we would not have gotten the epic roller coaster adventure that we did get ultimately. He continued:
"I guess you could have the movie end a half hour earlier if you wanted, but it seemed like people really liked this. And also, I blame Thanos, OK? Jeez, how come he's not getting any blame?" That's a really good point, right? Clearly I'm very sensitive about this"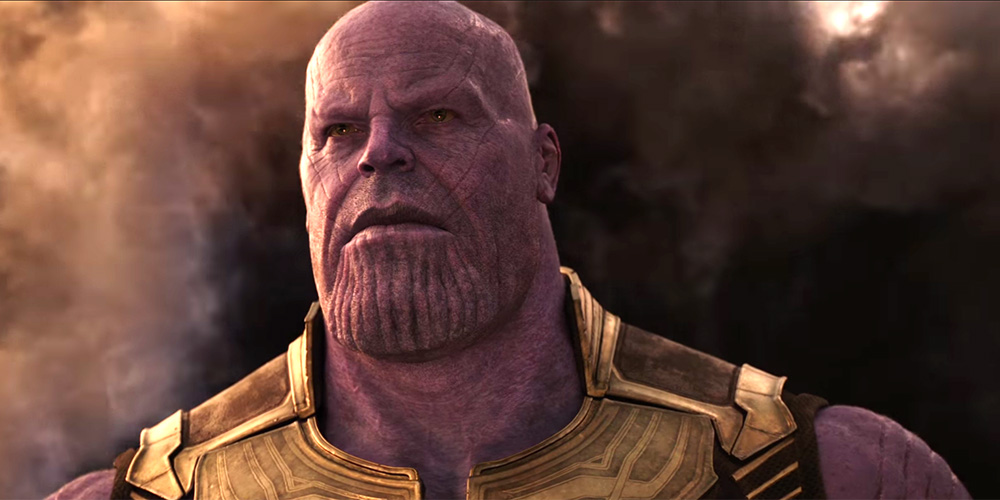 Well, even if the Avengers might have taken off the Gauntlet, they still might not have won against the Mad Titan. He is Thanos for God's sake! Infinity War writer also thinks the same way, and he also had a valid point to add here: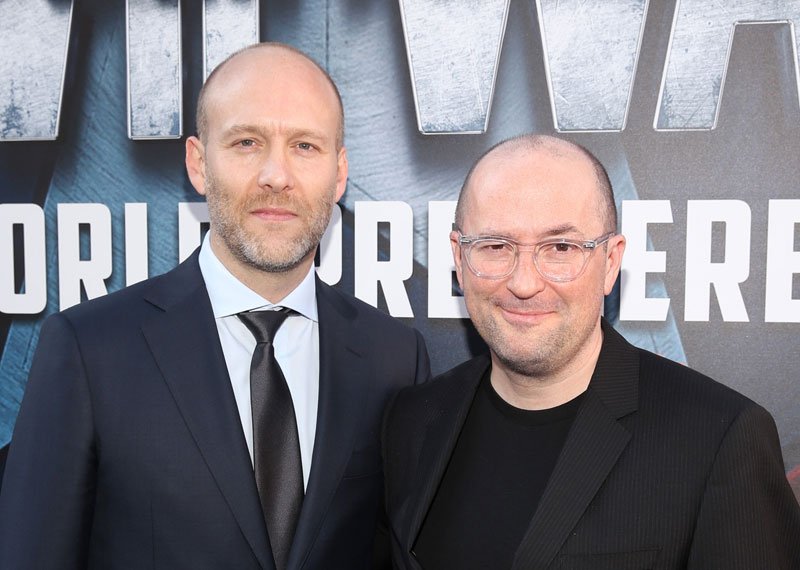 "Thanos trashed half of the universe without the Stones. I mean, he went from planet to planet slaughtering people. He's unbelievably powerful without the Stones. I think they would've been very disappointed to get the glove off of him and find he was still beating the daylights out of them."
Play Now– The Ultimate Avengers: Infinity Quiz
Avengers: Infinity War Movie Challenge – How Closely Did You Watch?
Personally, even I would not like to change anything from this movie except for adding a bit more to the battle sequences. It was just perfect and we may get an even better movie next year with Avengers 4 which comes out on May 3. It is expected to be bigger, grander and a lot darker than the Avengers Infinity War.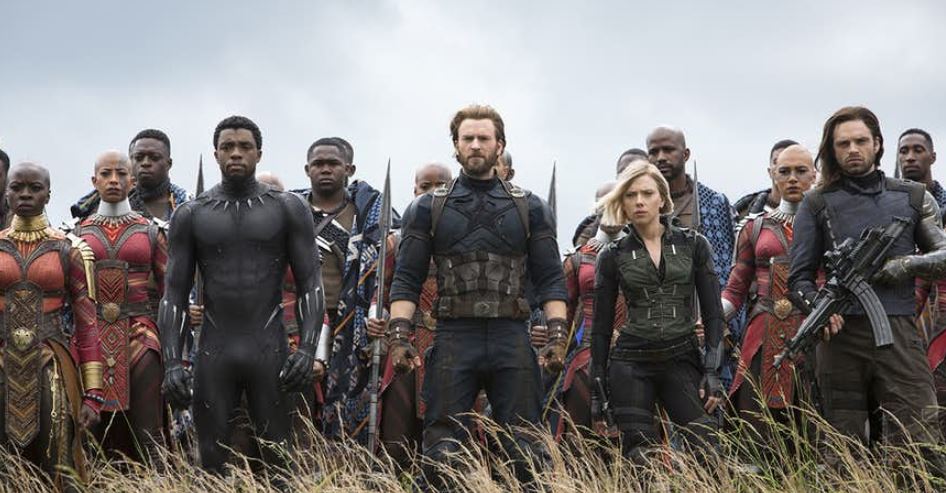 Right now, Infinity War is playing in theaters near you. If you are one of those who have been living under the rock for the last month or so, please go and watch his comic-book fest. Directed by Russo Brothers who have previously directed two Captain America movies – Winter Soldier and Civil War.
Produced by Marvel President Kevin Feige with a group of executive producers such as Stan Lee, Louis D'Esposito, Victoria Alonso, Michael Grillo etc. The screenplay has been co-written by a talented duo – Christopher Markus and Stephen McFeely.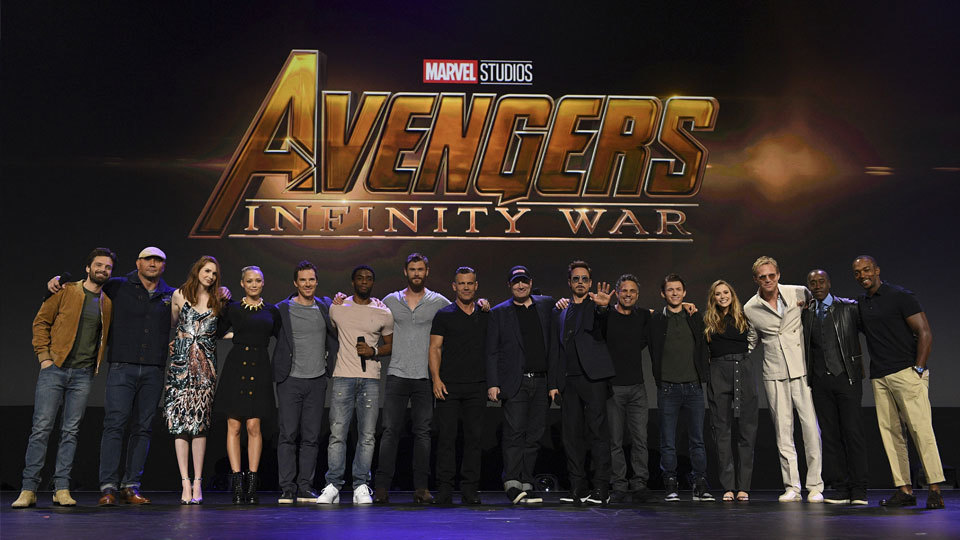 The cast is simply brilliant as it features some of the biggest stars under one roof including Josh Brolin (Thanos), Robert Downey Jr. (Iron Man), Chris Evans (Captain America), Chris Pratt (Star Lord), Zoe Saldana (Gamora), Sebastian Stan (Winter soldier), Anthony Mackie (Falcon), Chris Hemsworth (Thor), Tom Hiddleston (Loki), Mark Ruffalo (Hulk), Bradley Cooper (Rocket Raccoon), Vin Diesel (Groot), Scarlett Johansson (Black Widow), Jeremy Reiner (Hawkeye), Benedict Cumberbatch (Dr. Strange), Benedict Wong (Wong), Tom Holland (Spiderman), Letitia Wright (Shuri), Chadwick Boseman (Black Panther), Paul Rudd (Ant-Man), Elizabeth Olsen (Scarlett Witch), Karen Gillian (Nebula), Pom Klementieff (Mantis), Dave Bautista (Drax), Paul Bettany (Vision), Peter Dinklage (Eitri), Samuel Jackson (Nick Fury), Cobie Smulders (Mariah Hill).
The official movie synopsis reads: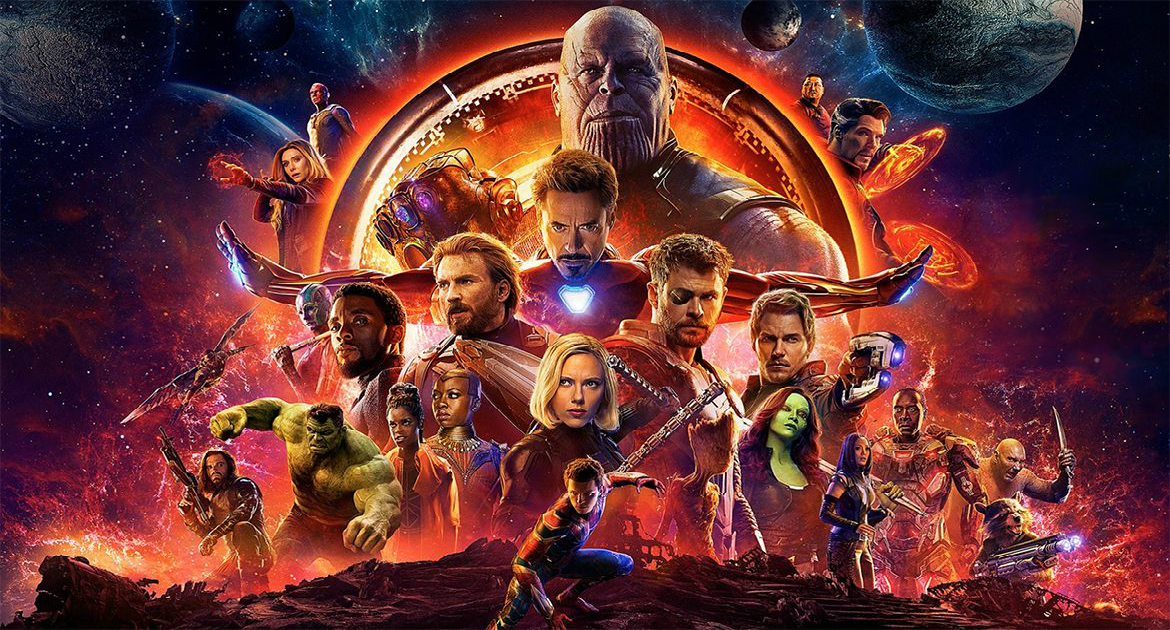 "As the Avengers and their allies have continued to protect the world from threats too large for any one hero to handle, a new danger has emerged from the cosmic shadows: Thanos. A despot of intergalactic infamy, his goal is to collect all six Infinity Stones, artifacts of unimaginable power, and use them to inflict his twisted will on all of reality. Everything the Avengers have fought for has led up to this moment – the fate of Earth and existence itself has never been more uncertain".
Don't Miss: 14 New And Old Marvel Villains That Could Replace Thanos In Avengers 4!!!