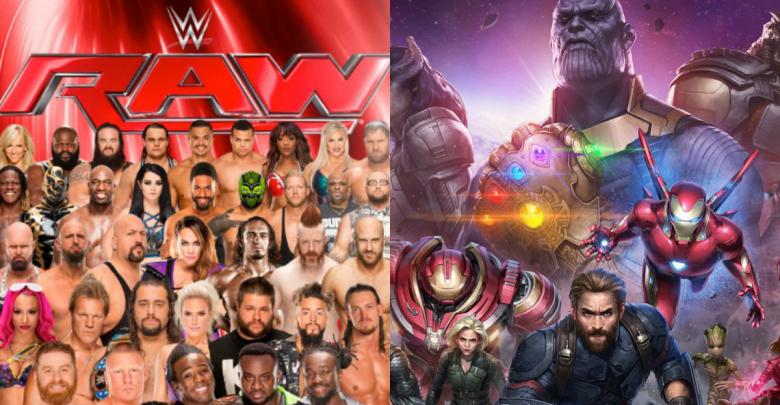 Avengers: Infinity War was the biggest and probably the best MCU movie ever. This was not your typical Marvel movie which is just a light-hearted fun adventure, but it was way more than that, having real stakes and consequences. The movie was a complete package as it had emotion, drama, suspense, thrill, humor, sci-fi moments and hardcore action. The movie ended in the most thrilling way possible and you would never have seen it coming and seeing the end we all had our jaws dropped on the floor. The only movie that may be able to beat this would be Avengers 4.
The Russos have confirmed that there will be a game-changing event at the end of Avengers 4 as well. Here's what they said:
"We will say this, obviously Thanos is a very formidable villain and to beat Thanos will come at a very high cost. We're committed to stakes, we believe in stakes, and we like to shake up the Marvel Universe. We had a big game-changer at the end of Winter Soldier, had a big game-changer at the end of Civil War, a big game-changer at the end of Infinity War. Obviously, there will be a big game changer at the end of Avengers 4."
Right from the start of the movie, it was being teased that if Thanos managed to collect all the Infinity Stones, he would be able to wipe out half the population of the entire Universe with a Snap of his fingers.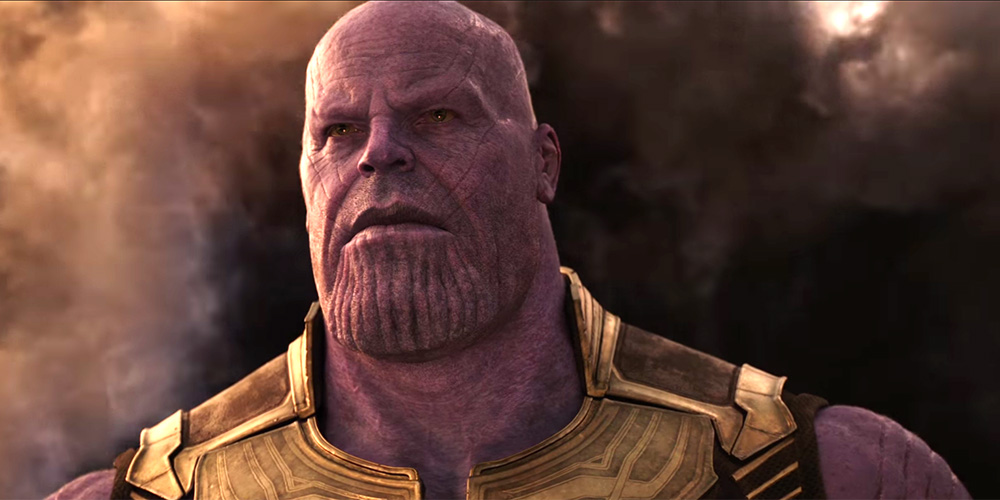 As the Russos said earlier that the movie had a heist-style energy as Thanos move from one place to another stealing cosmic singularity and leaving behind a trail of death and destruction. Here's what they said: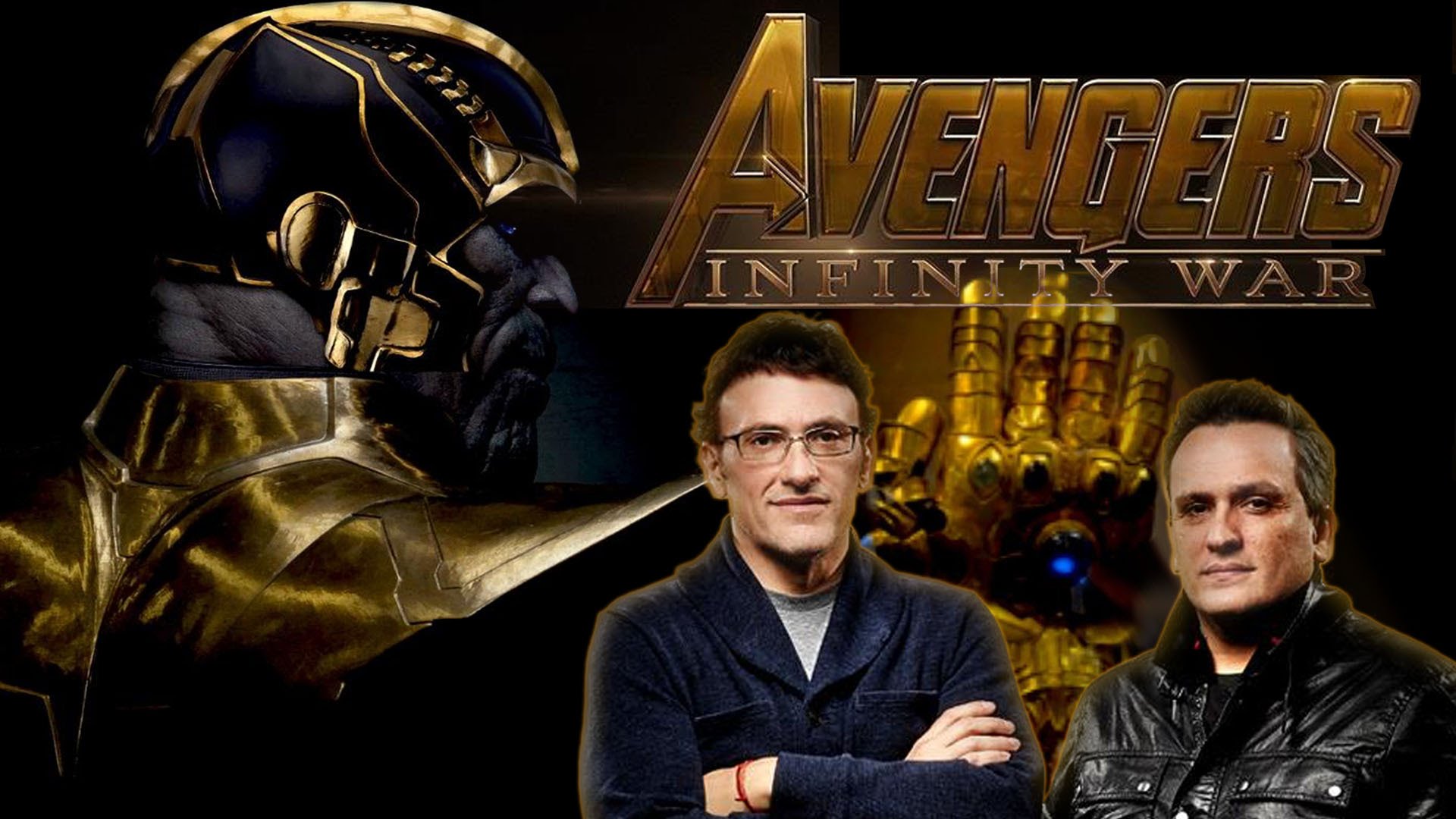 "With "Infinity War," the biggest new element to the movie is Thanos and the fact that he's entering the storytelling in a very bold, strong way, to the degree that he's almost one of the leads. We've shaped an interesting narrative around him that in some ways leans heavily on a heist film in the fact that he's going after the infinity stones in a much bolder, successful way than he has in the past. The entire movie has that energy of the bad guy being one step ahead of the heroes. We looked at a lot of movies that had that heist-style energy to them, and that brought some inspiration".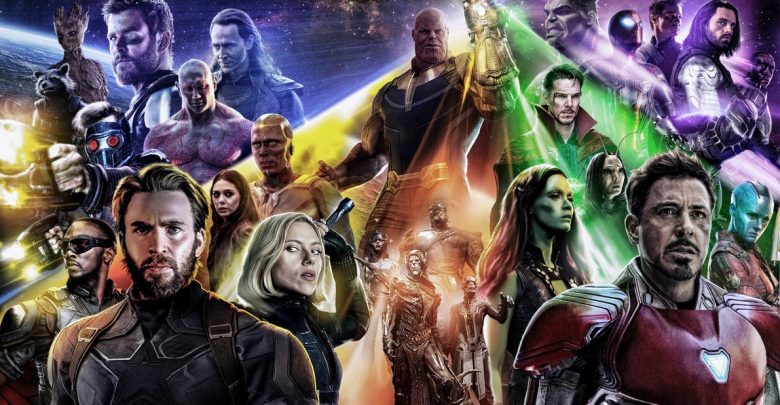 There were almost 70 characters in this huge movie, and 20-25 of those were Superheroes taking part in the battle against the Mad Titan. But Avengers 4 is expected to be even bigger than this. It will bring back these dead characters from Infinity War as well, and along with it, we are going to get those characters as well which did not appear in Infinity War.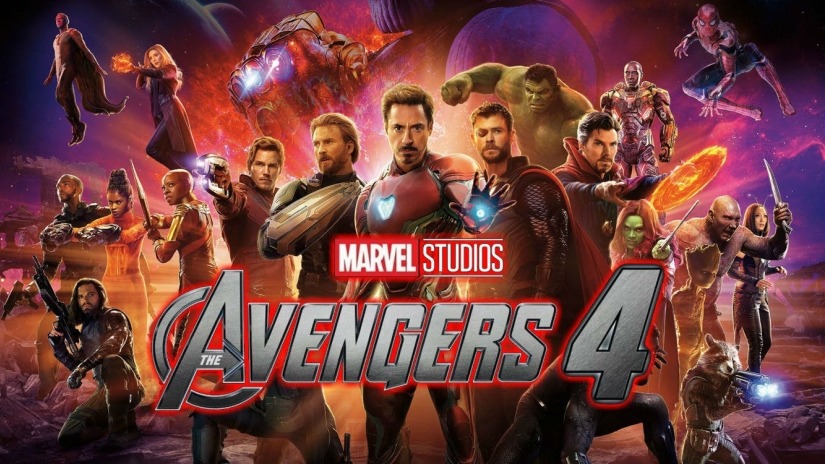 Avengers 4 will not be a direct sequel to Infinity War but will pick up the pieces from the last scene. Here's what Infinity War writer said: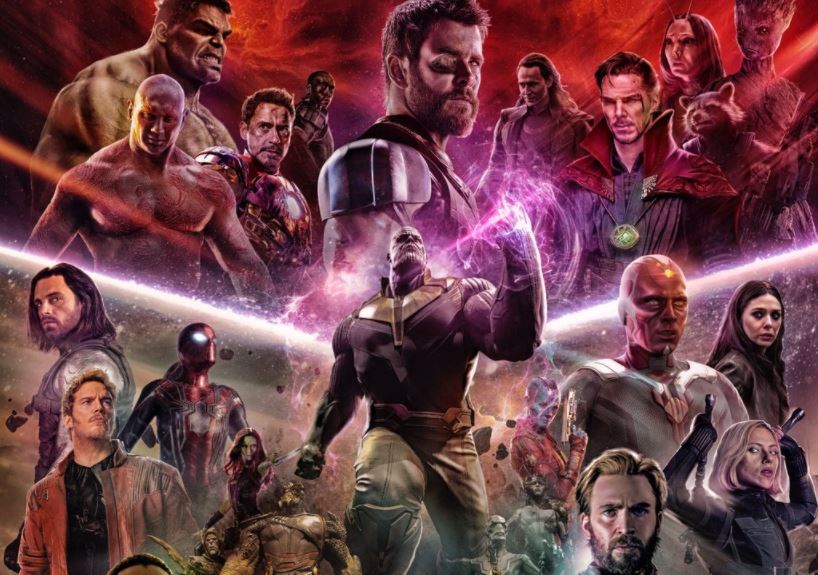 "Put it this way. I think [Infinity War] is a fairly mature movie for a blockbuster. It's got a lot of fun in it, obviously, but boy, it gets very mature. The second one is also mature. We're going to own these choices, and hopefully surprise and delight you and get you invested. It's by the same studio, the same film-making team. They were written at the same time, shot at the same time. They're clearly connected, but they are definitely two different movies, one of which is dependent on what happened previously".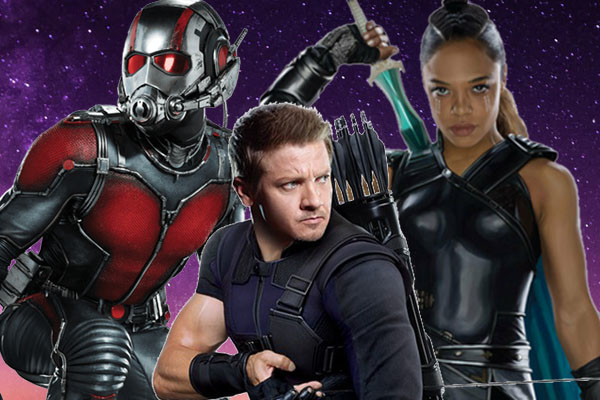 Characters like Hawkeye, Ant-Man, The Wasp, and Captain Marvel are finally going to show up in Avengers 4, and we will get a look at characters like Valkyrie, Korg and Miek coming back. So Avengers 4 is going to be huge. Other than these characters, a major WWE star has teased that he will be joining the MCU as well. But it is not yet confirmed if he will be a part of Avengers 4 or any other movie.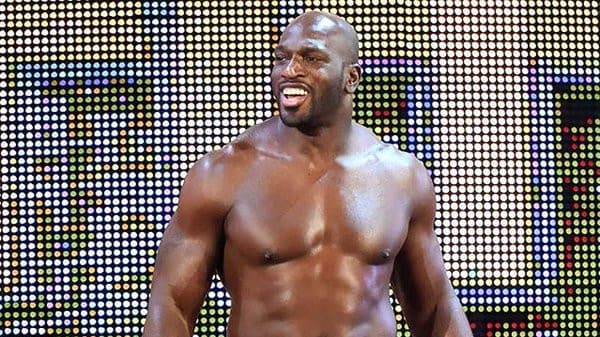 WWE star Titus O'Neil has recently teased upon his twitter that he has signed on for a role in MCU, and will soon be joining in. Well, Avengers 4 reshoots are still on, so we may or may not get him in Avengers 4, but he seems to be there for the future movies. Here's what he wrote in his latest tweet:
284lbs now 6weeks from today I'll be ready for a Lifelong Goal 2be reached&I'm excited about the process to go down to a Leaner 41 year old 270lb @Marvel Character 😎🌍 Has nothing to do with @WWE but everything to do with being a Blessed Man! @DaveBautista I'll see you soon 😊 pic.twitter.com/zdeuhaQ7GK

— Titus O'Neil (@TitusONeilWWE) May 17, 2018
Now since O'Neil has teased that he will be meeting Dav Bautista soon, we have reason to believe that it may be either Avengers 4 or Guardians of the Galaxy Vol. 3. Bautista's Drax has been confirmed for Avengers 4, but we do not know the fate of Drax post-Avengers 4.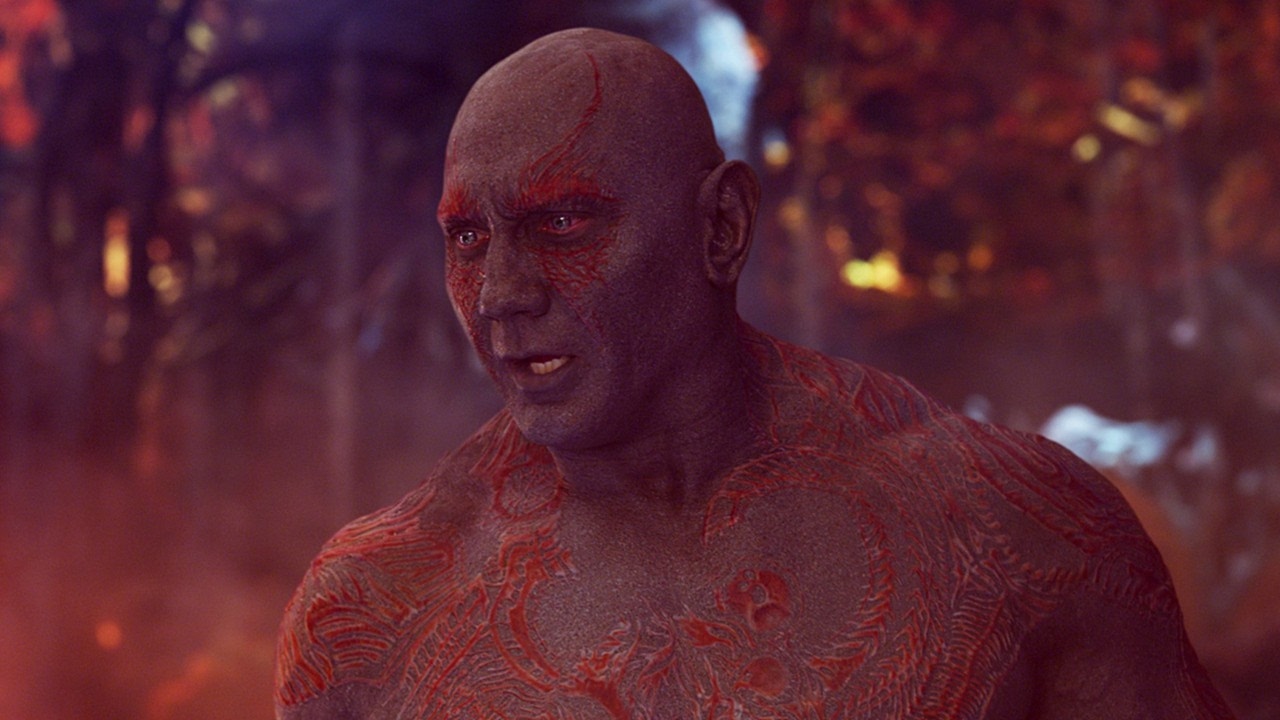 Well, he will not die before Vol. 3, so we could assume that Drax survives the battle against Thanos after getting revived somehow. But since the reshoots for Avengers 4 are currently on, Titus May actually appear before Vol. 3 as well. Who knows what the case might be.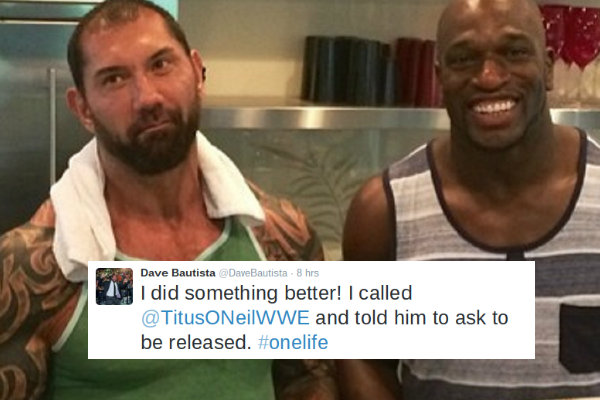 If we notice another hint from this tweet, Titus mentioned a 270lb 41-year-old character with an Emoji of a guy with glasses and planet Earth. This could tell us that the character could be from Earth itself, which may rule out the possibility of him appearing in Guardians of the Galaxy Vol.3. Just imagine a Black Guy with glasses on, who is pretty fit and agile, could be a possible Superhero!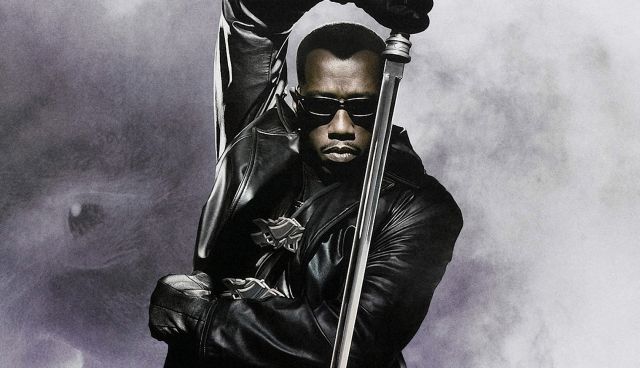 The first name with this description that comes to our mind is none other than Blade! But Wesley Snipes is still the best choice to play that character so we don't know what might happen. But it is good to see the WWE roster expanding into Hollywood and the Superhero genre.
Play Now: The MCU Quiz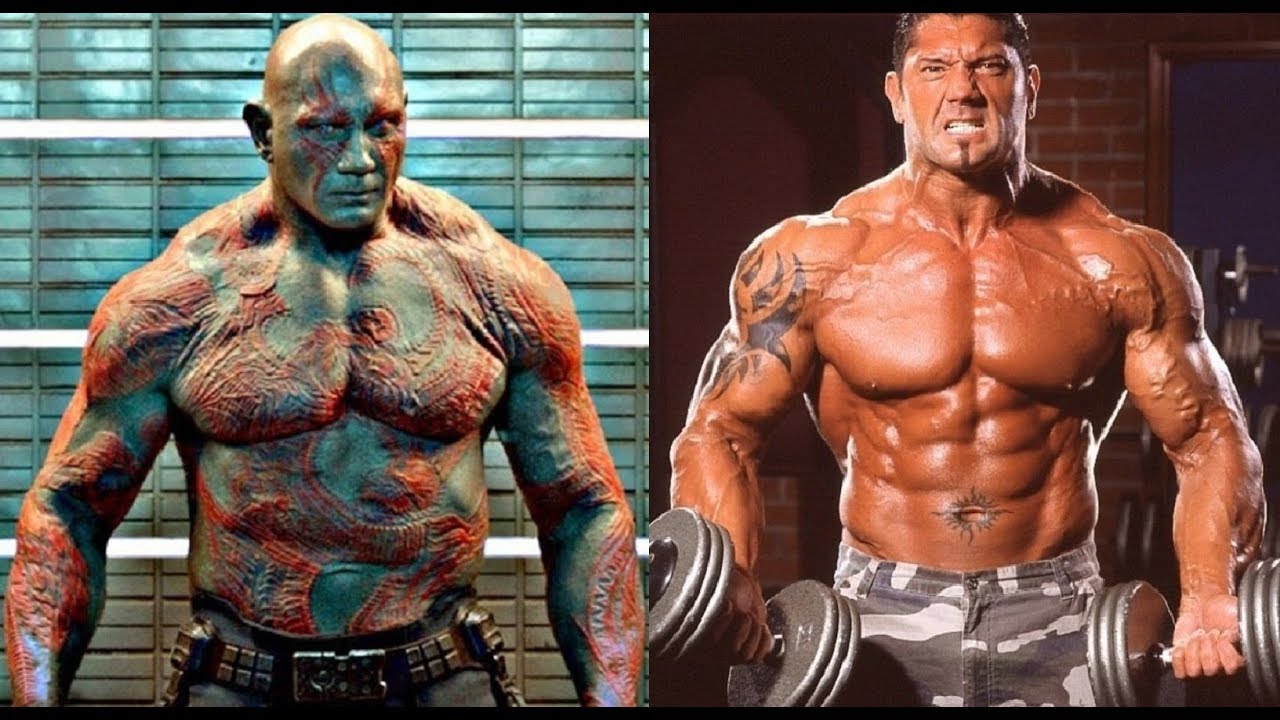 As we know, John Cena is going to be a leader in the upcoming Bumblebee movie, Dwayne Johnson is going to be Black Adam, Bautista is already Drax and now O'Neil will be joining MCU as well. Let's just hope that this character does have a good sign in whichever movie he shows up.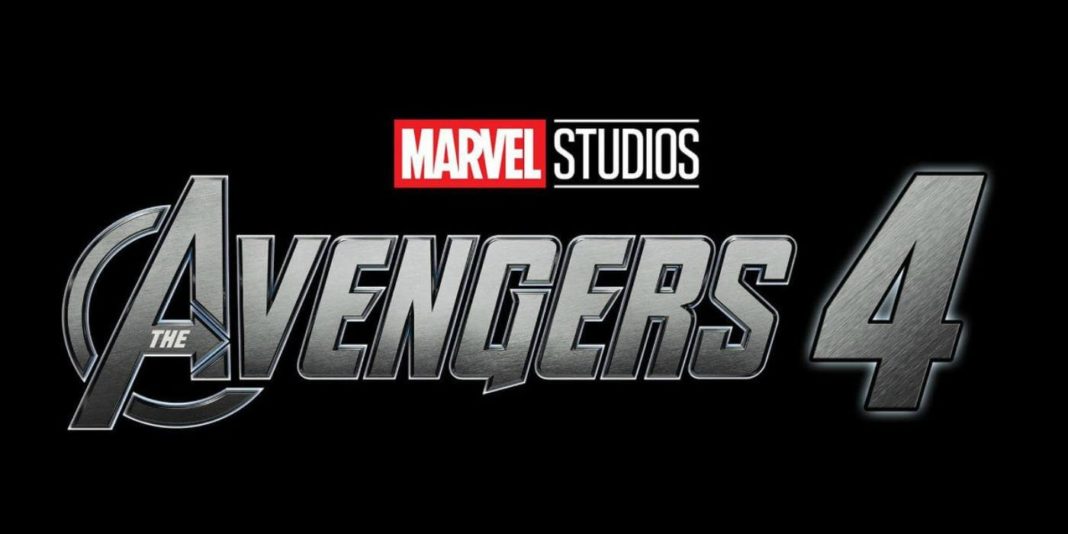 Avengers 4 is coming out next year on May 3, and Guardians of the Galaxy Vol. 3 will come out in 2020, probably in May itself. Right now Avengers Infinity War is playing successfully in theatres.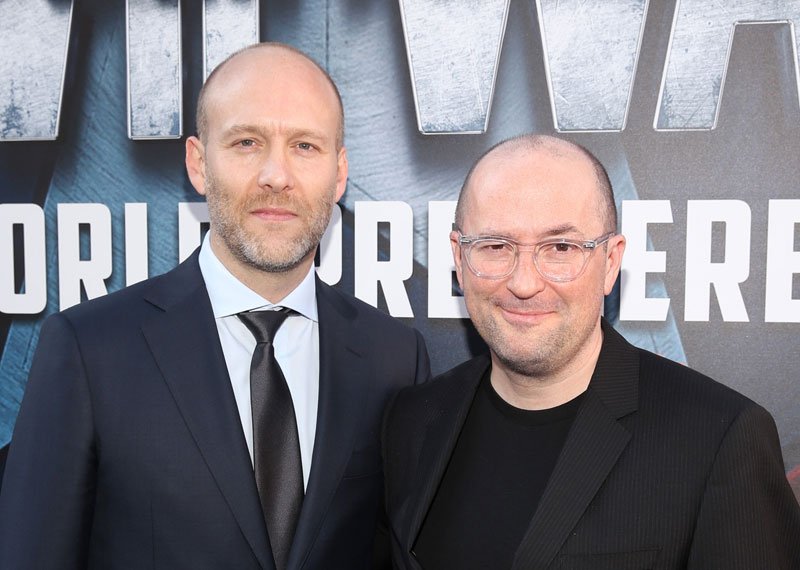 Directed by Russo Brothers; Produced by Marvel Head Kevin Feige & Co. The script is co-written by Christopher Markus and Stephen McFeely. The official movie synopsis reads: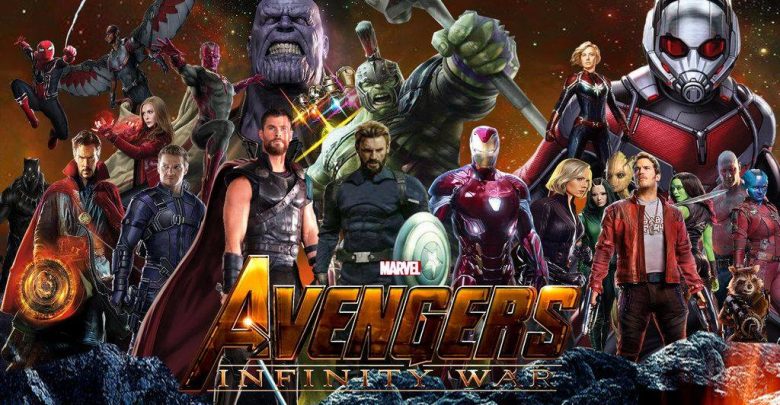 "As the Avengers and their allies have continued to protect the world from threats too large for any one hero to handle, a new danger has emerged from the cosmic shadows: Thanos. A despot of intergalactic infamy, his goal is to collect all six Infinity Stones, artifacts of unimaginable power, and use them to inflict his twisted will on all of reality. Everything the Avengers have fought for has led up to this moment – the fate of Earth and existence itself has never been more uncertain".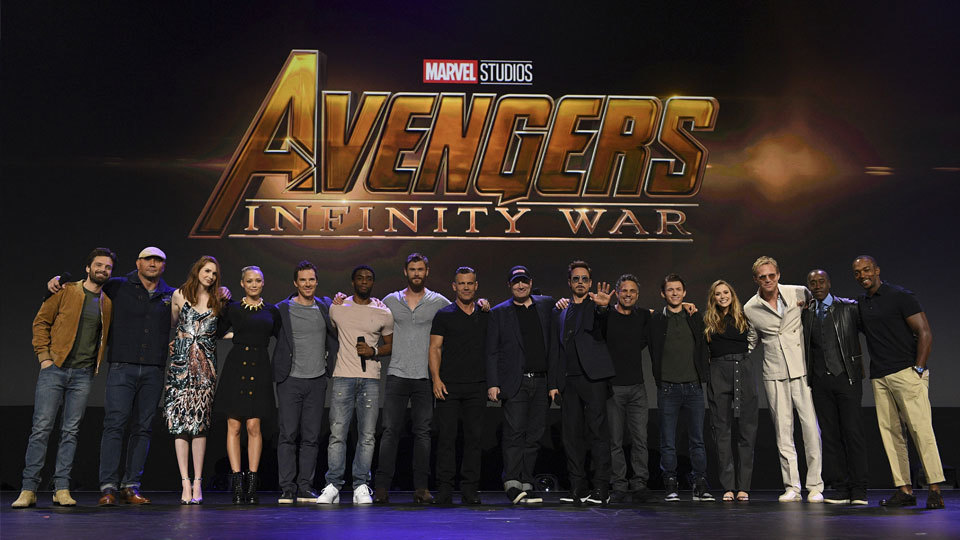 The Infinity War cast boasts of some of the biggest Hollywood stars playing important characters including Robert Downey Jr. (Iron Man), Josh Brolin (Thanos), Chris Evans (Captain America), Chris Pratt (Star Lord), Zoe Saldana (Gamora), Sebastian Stan (Winter soldier), Anthony Mackie (Falcon), Chris Hemsworth (Thor), Tom Hiddleston (Loki), Mark Ruffalo (Hulk), Bradley Cooper (Rocket Raccoon), Vin Diesel (Groot), Scarlett Johansson (Black Widow), Jeremy Reiner (Hawkeye), Benedict Cumberbatch (Dr. Strange), Benedict Wong (Wong), Tom Holland (Spiderman), Letitia Wright (Shuri), Chadwick Boseman (Black Panther), Paul Rudd (Ant-Man), Elizabeth Olsen (Scarlett Witch), Karen Gillian (Nebula), Pom Klementieff (Mantis), Dave Bautista (Drax), Paul Bettany (Vision), Peter Dinklage (Eitri), Samuel Jackson (Nick Fury), Cobie Smulders (Mariah Hill).
Don't Miss: Deadpool 2 Almost Had Chris Evans In Its Post-Credit Scene