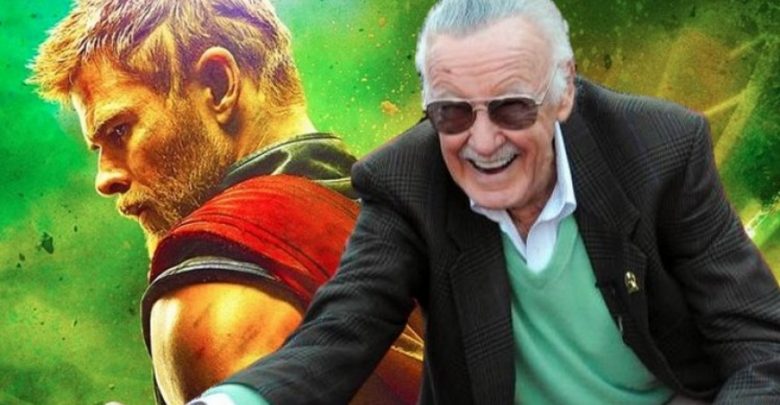 Stan Lee, the God of Marvel comics, loves to be in front of a camera. He has featured in many MCU cameos before and expectations for his future appearances is pretty high. According to people connected with Thor: Ragnarok, his cameo is the funniest yet.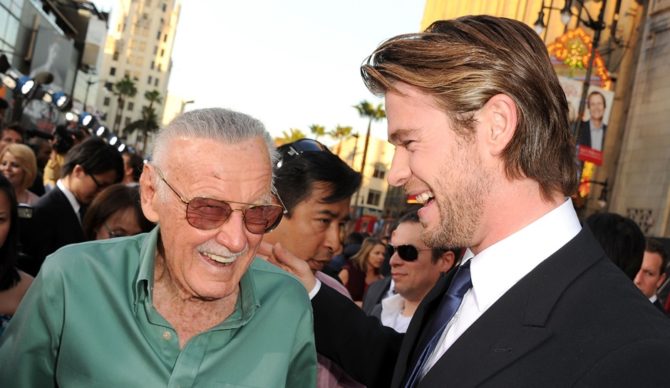 In a video montage, actor Chris Hemsworth and director Taika Waititi extended good wishes to Stan Lee and spoke highly about his cameo in the movie.
Chris Hemsworth said to Stan "You did a cameo today, which is your best one yet, I think." Taika Waititi said "I met you the other day. You came in and your cameo is one of the funniest things in the film."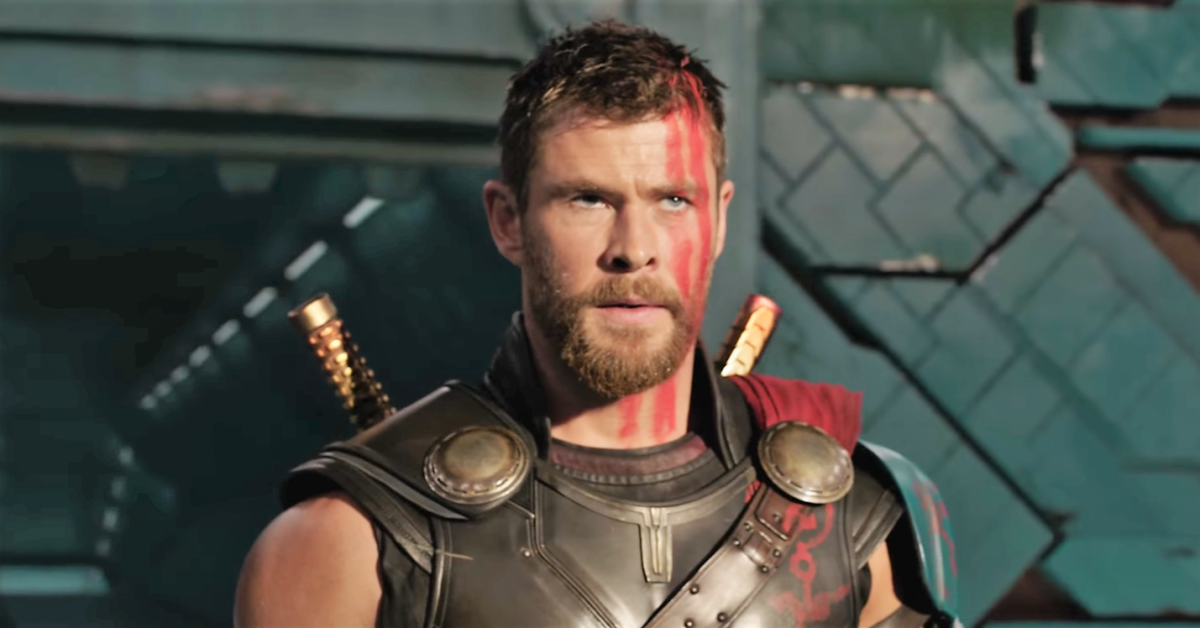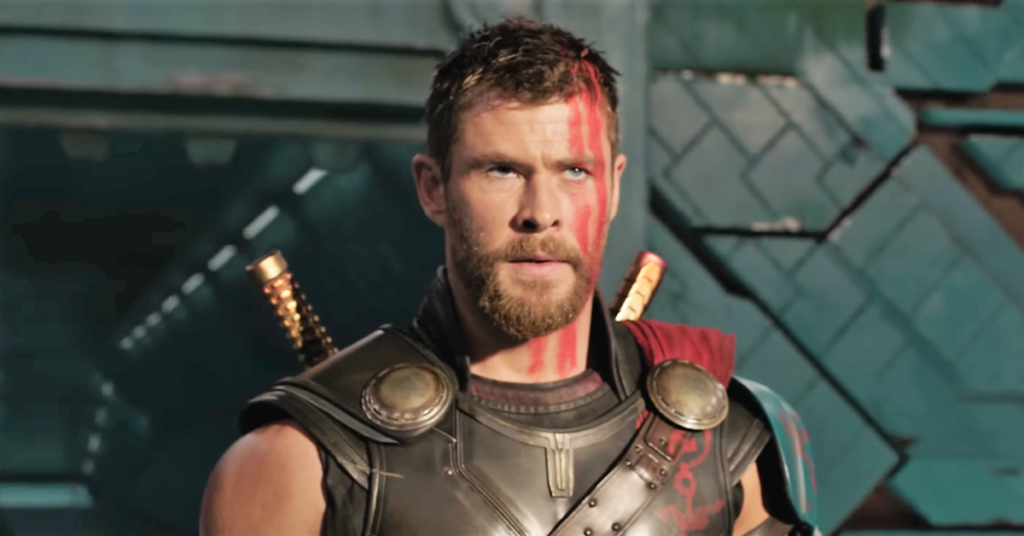 Thor: Ragnarok is one of the most anticipating Marvel movies and its marketing campaign is really generating a lot of buzz in the superhero market.
The main cast includes Chris Hemsworth (Thor, God of Thunder), Tom Hiddleston (Loki), Anthony Hopkins (Odin) and Idris Elba (Heimdall) who are set to reprise their roles.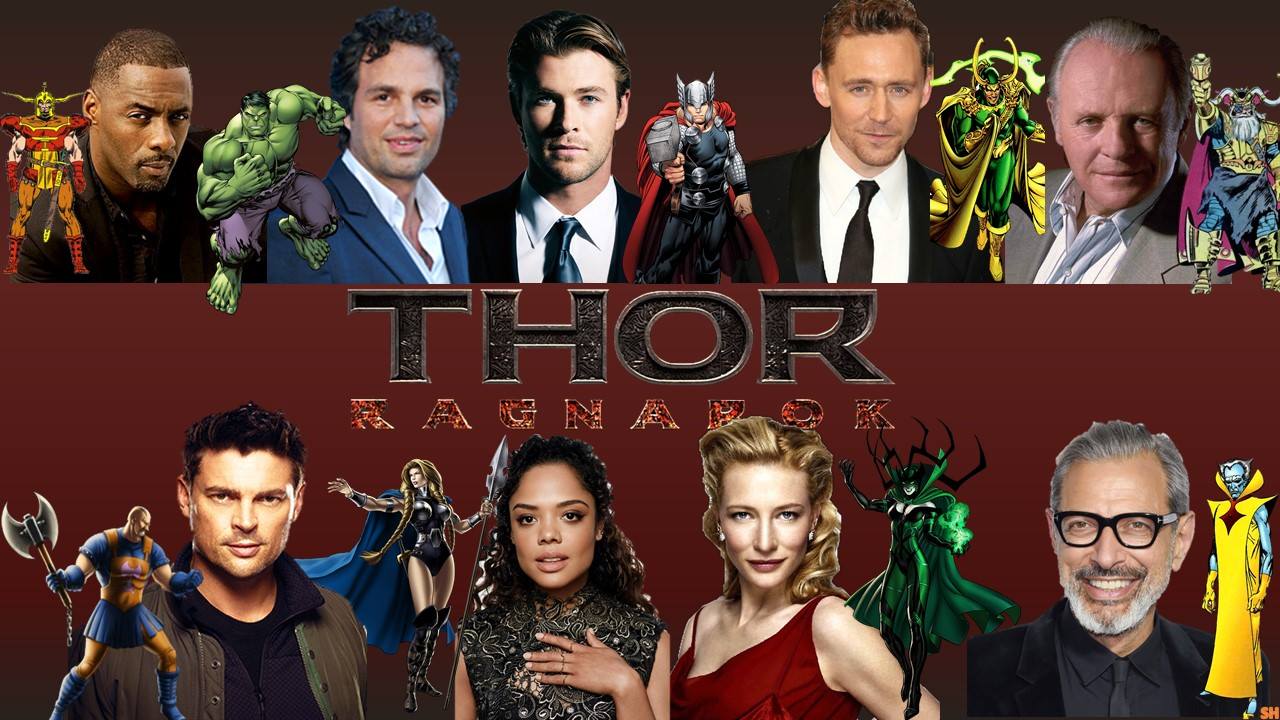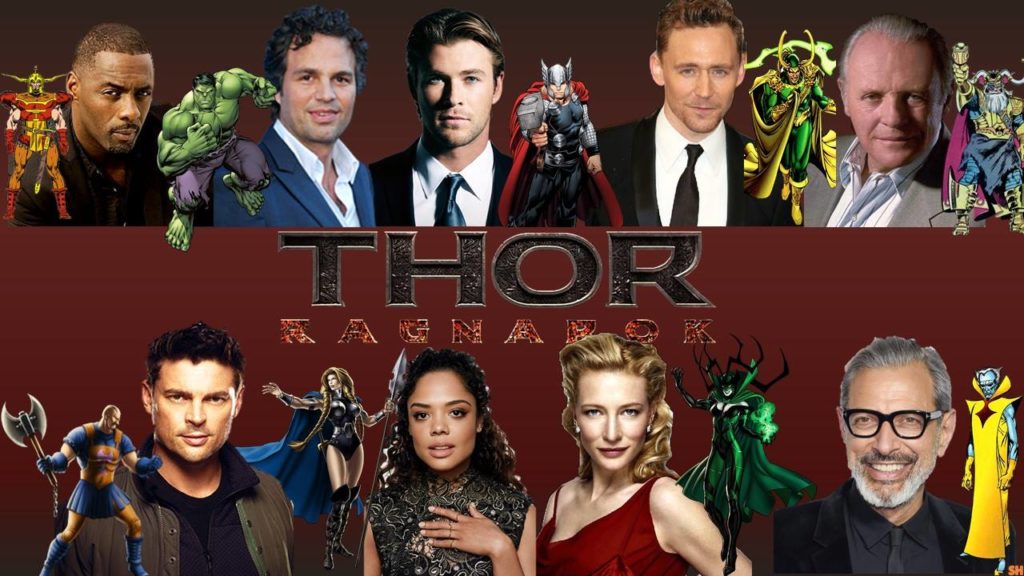 The Marvel studio announced the ensemble cast that raised eyebrows across the board – it includes big names such as two-time Oscar award winner Cate Blanchett (Queen Elizabeth, Blue Jasmine, Carol etc) as the powerful new villain Hela (leader of Doomeo i.e Asgardian Hell); Jeff Goldblum (Independence Day, Jurassic Park) as the eccentric grandmaster who is an elder of the universe, he is sometimes called as "Inter-galactic Cosmic Pleasure-seeker", he possessed the mind-gem until Thanos took it away from him; Tessa Thomson (Creed, Selma) as the classic hero Valkyrie who may play Thor's love interest; Karl Urban (Lord of the Rings: Return of the King, Star Trek trilogy) as Skurge who is a powerful warrior and Mark Ruffalo (Avengers, Foxcatcher, Spotlight) as Bruce Banner/ Hulk.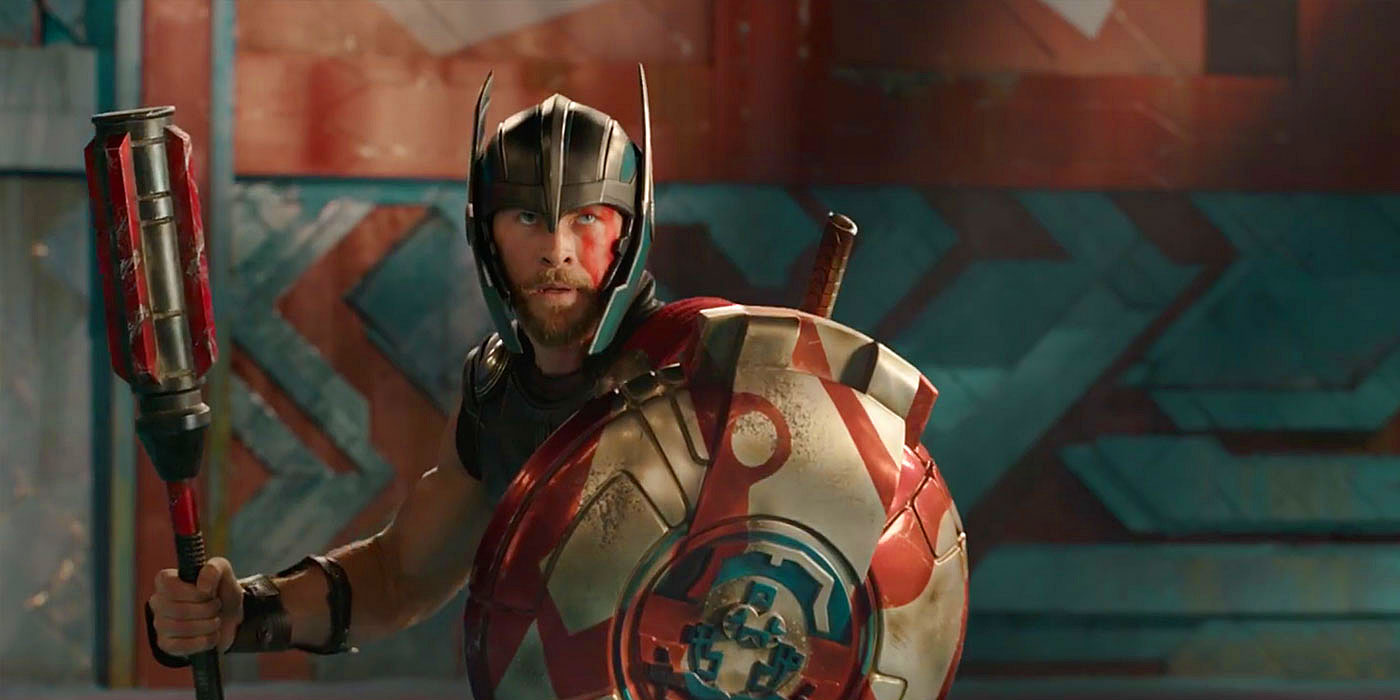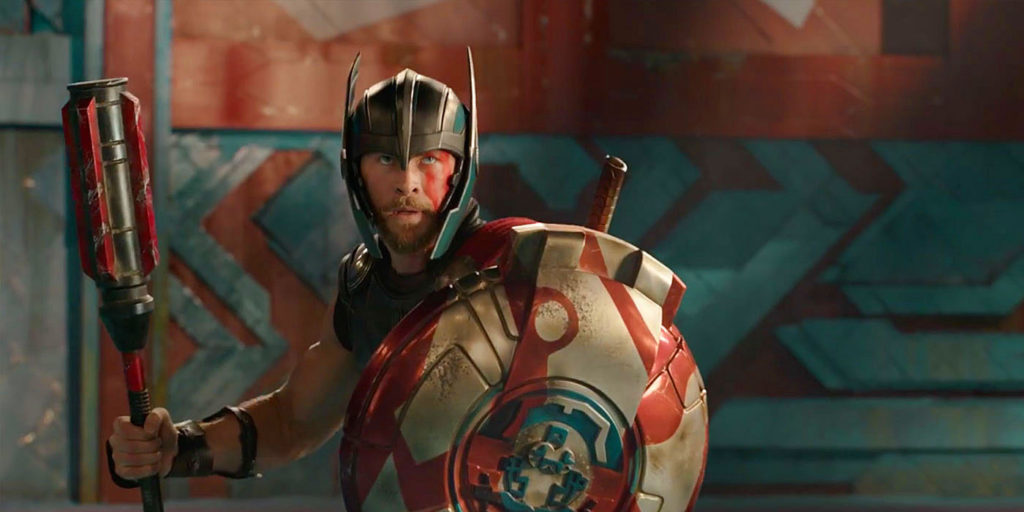 The movie is inspired by Jack Kirby's Ragnarok comic wherein Asgard is burned to the ground and rebuilt from the ashes. Thor will confront an empowered Loki who he has gained absolute control of Asgard while Thor was busy fighting Ultron on Earth and forces of Hela who command legions of the dead. He must defeat them to pave the way for the rebirth of Asgardian society. One fan aptly described the movie as "The way Winter Soldier was for Captain America, Ragnarok is for Thor."
Here's the official synopsis of the movie:
"Thor is imprisoned on the other side of the universe without his mighty hammer and finds himself in a race against time to get back to Asgard to stop Ragnarok – the destruction of his homeworld and the end of Asgardian civilization – at the hands of an all-powerful new threat, the ruthless Hela. But first, he must survive a deadly gladiatorial contest that pits him against his former ally and fellow Avenger – The Incredible Hulk!"
The latest teaser trailer of the movie shown at D23 and the new official trailer which has broken all records have answered some of the major questions we all have.
According to credible reports, the Guardians of the Galaxy would find Thor floating in space unconscious without space suit, Mantis waking him up, Thor asks them about their identities.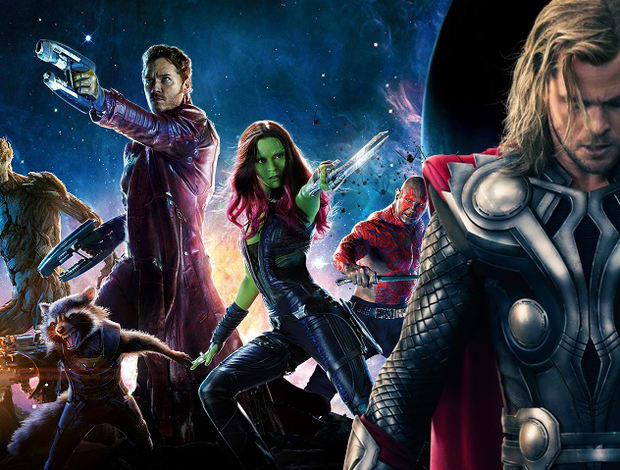 We know that Thor and Gladiator Hulk will battle it out in the arena, but they would survive and would go on a "cosmic road-trip". This suggests that their plans to save Asgard from Hela's forces may have gone horribly wrong.
Moreover, the trailer shows Loki handing over Tesseract to the Mad Titan and turns on his brother again. Also, when Guardians are carrying Thor, they see a Planet (Asgard) devastated in a huge battle which means Loki has been secretly working for Thanos all along.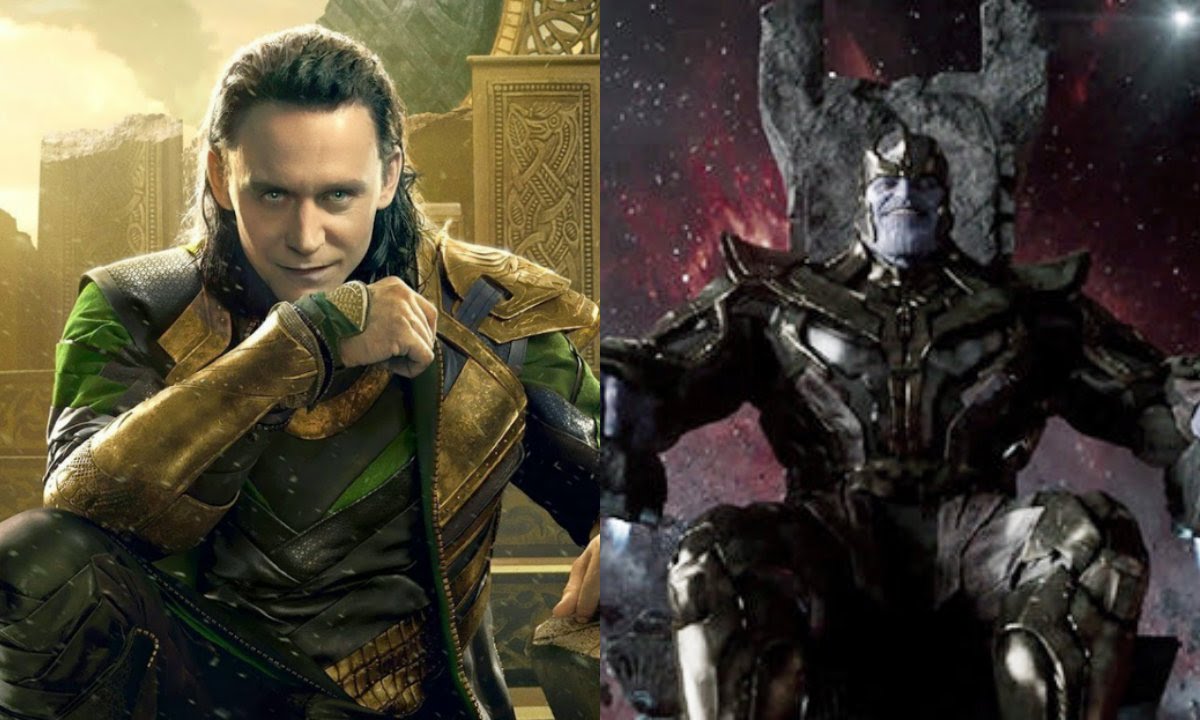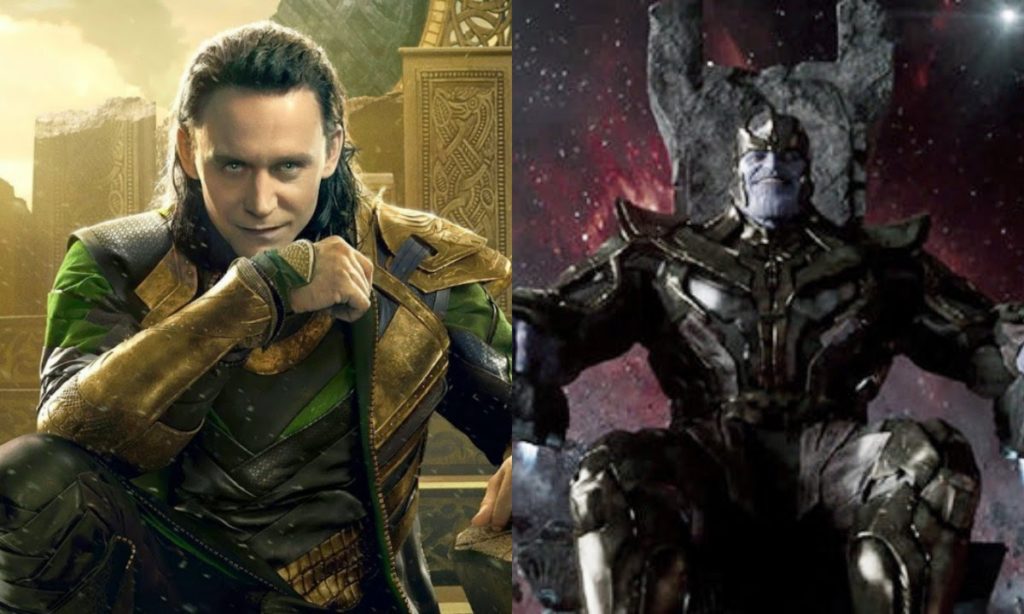 Recently, an interview of Stan Lee with THR in 1977 went viral where he admitted to trolling DC comics about Marvel wins back in the day. He described DC's lineup as "miserable" and admitted to doing everything to mess up DC's publications. He said:
"They've been trying to catch up. They're doing the best they can, bless their innocent little hearts. We used to have a lot of fun with them when we started outselling them. They studied our books, and they'd say, 'You know, I noticed they use a lot of red on their covers. Maybe that's it. And they would start putting a lot of red on their covers. The minute we would learn of that, we would take all the red off our covers. And our books still sold better, and that would drive them crazy."
He added:
"It never occurred to them that we take the work a little more seriously and maybe we have a little bit more of a sense of humor. And maybe people don't like things that are a little bit stuffy. They like things that are whimsical or humorous."
Long Live Stan! Stan The Man!
Don't Miss:  10 Most Badass Superheroes With No Super Power