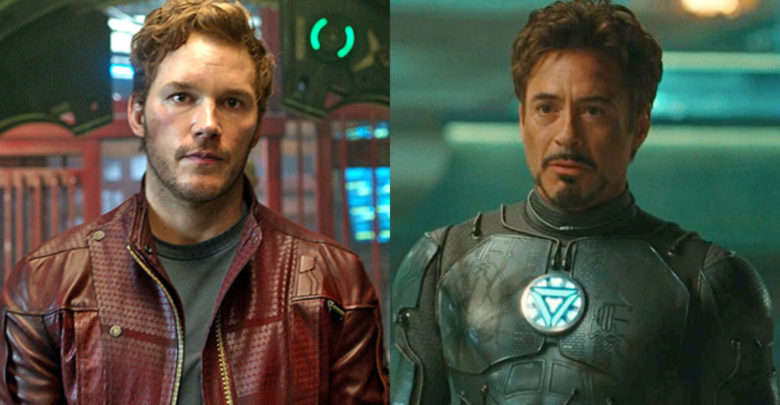 In 2018, Marvel will celebrate the 10th anniversary of MCU which began with Iron Man (2008). But it's a two-part story which will continue in the untitled fourth Avengers movie. Marvel Studios has managed to assemble a magnificent cast under one roof to create a mega comic-book event as part of phase 3. The Infinity war films are the most awaited superhero ensemble movies of the 21st century. Fans are ready to witness the grandest event called Infinity War.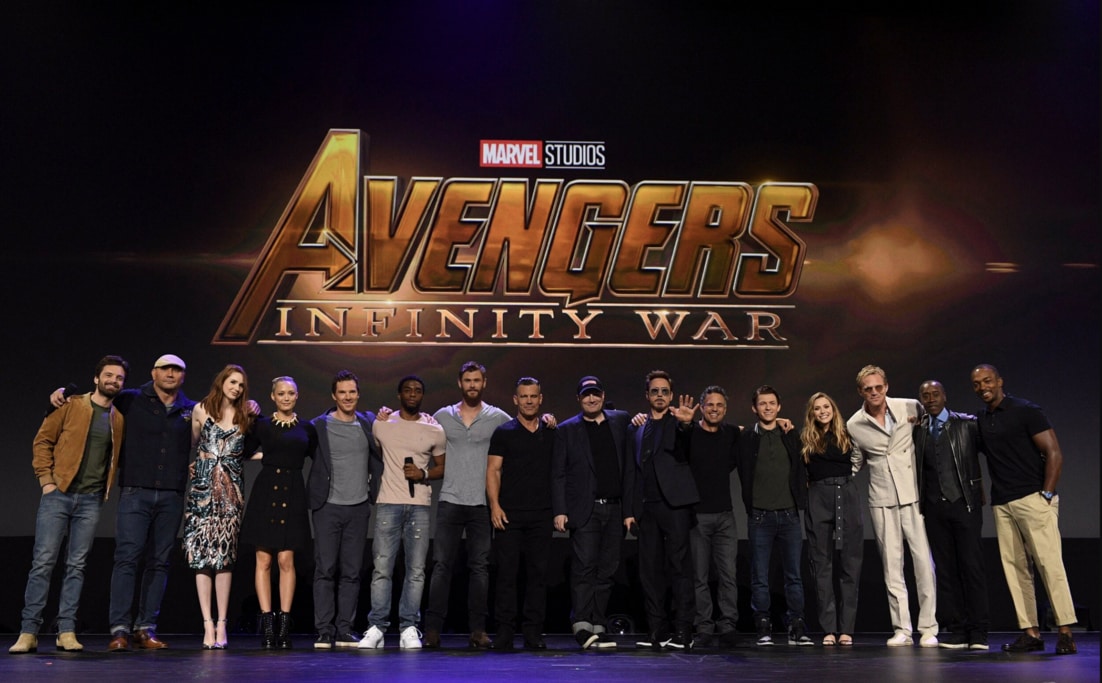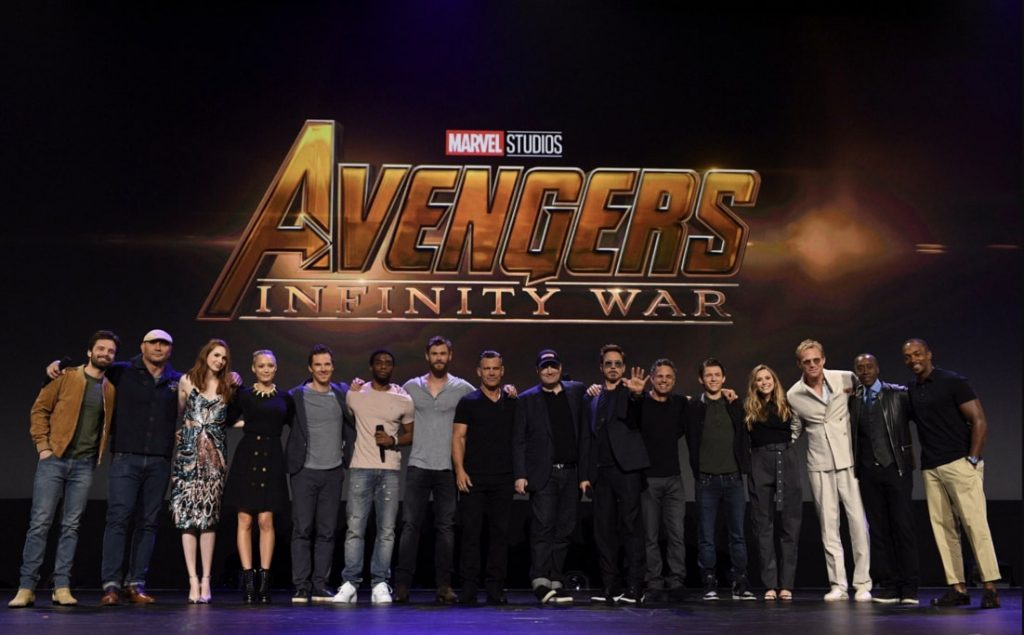 Marvel Cinematic universe will include over 70 comic-book characters who are likely to appear in Avengers Infinity War movies. The superheroes will be literally jostling for screen time and space. The Russo Brothers had clarified that Infinity war movies are two independent movies without any major inter-linkages. The first one is from Team Avengers perspective while the second one is entirely based on Thanos storyline.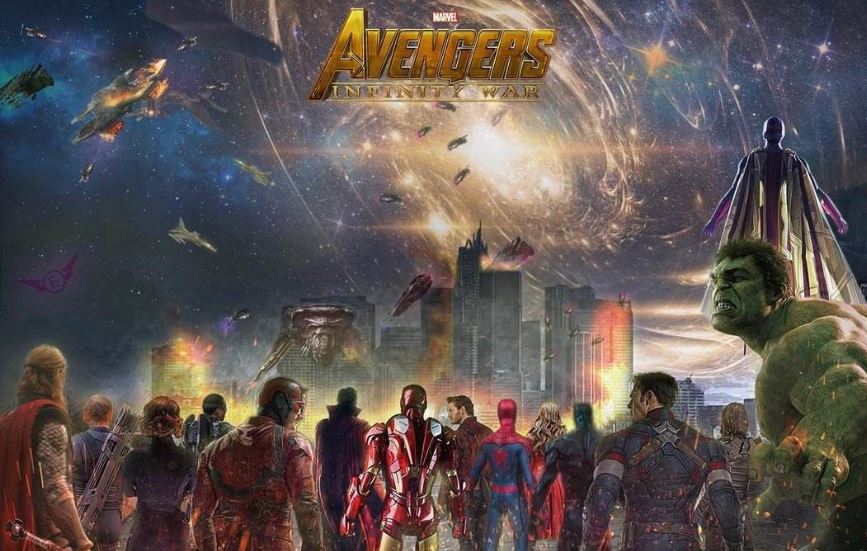 The classic comic-book story will remain the same where Thanos first locate all the Infinity Gems. In Avengers Infinity War, he will assemble all the gems and create an all-powerful Infinity gauntlet, cause a worldwide catastrophe and then in Avengers 4, the Avengers and Guardians of the Galaxy would join forces and fight the mad titan.
Till now, the Mad Titan has been teased in Marvel movies in post-credits of Phase 2, 3 films, but Infinity war will be the first major project where he is going to be the central antagonist. Thanos will assemble the Infinity gauntlet that makes him the most dangerous cosmic creature who is hell-bent on destroying worlds.
At Disney's D-23, the Black Order of Thanos (also known as Thanos Children) was revealed including Corvus Glaive, Proxima Midnight, Ebony Maw and Cull Obsidian who was Black Dwarf. In a departure from comics, the members of Black Order were introduced as "children of Thanos". On one hand, Thanos' children Gamora and Nebula have rejected the overtures made by the father, the Black Order is firmly behind Thanos all the way.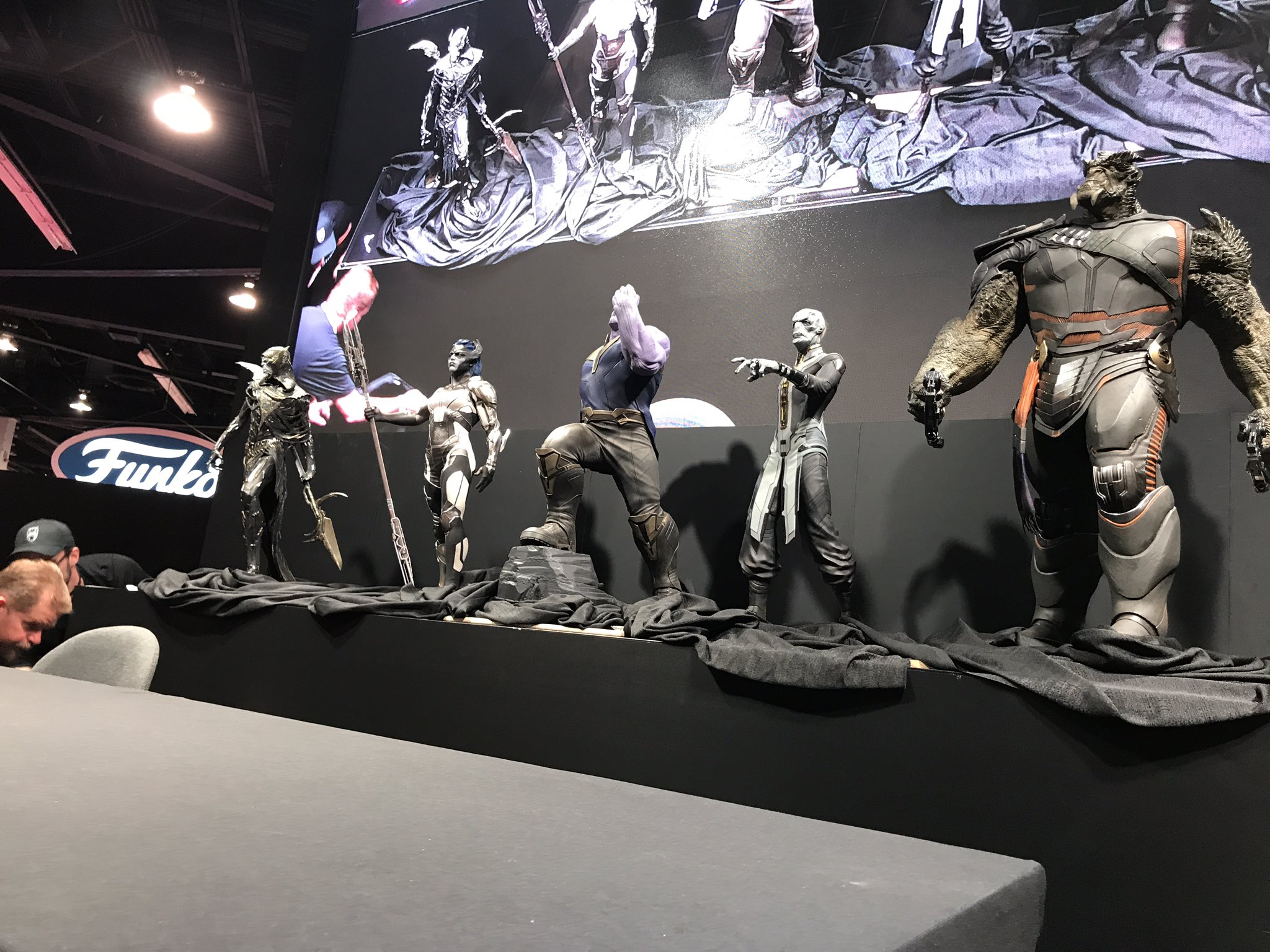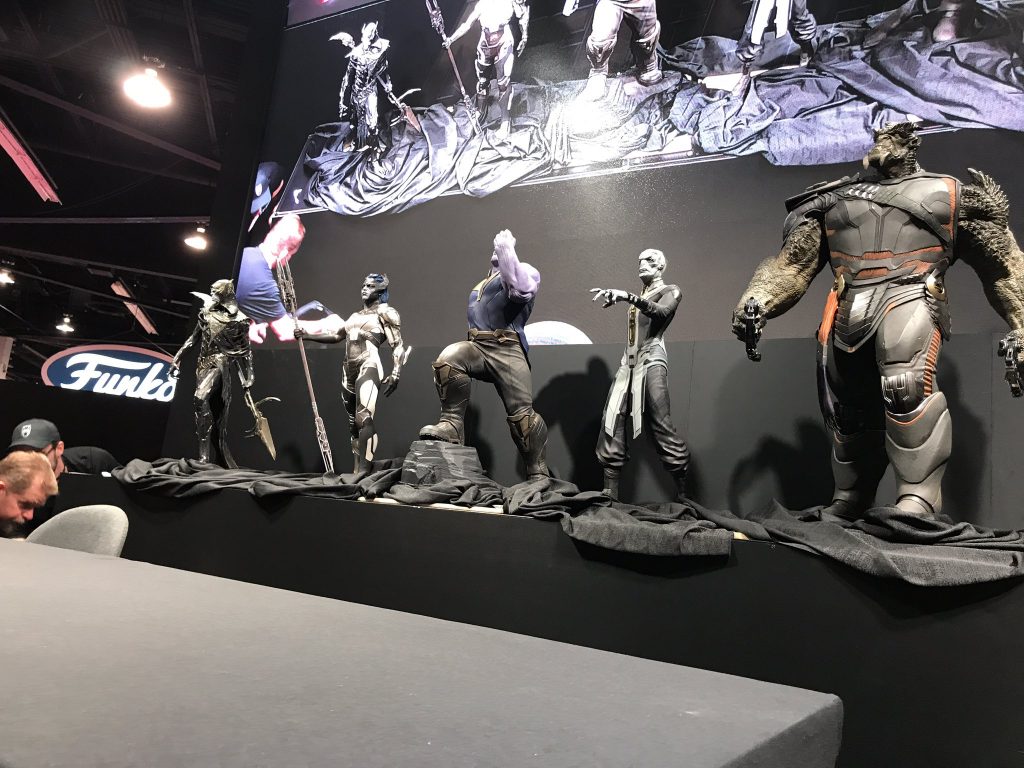 They made their first appearance in 2013's New Avengers #8 created by Hickman and Mike Deodato Jr. These cosmic creatures were brought together by Thanos to serve as leaders in an inter-galactic campaign for universal domination. They followed the orders of Thanos and destroyed many worlds for him until they found out that Infinity Stones are with "The Illuminati", a secret society/group with members like Iron Man, Black Panther etc. created to keep the Infinity gems safe.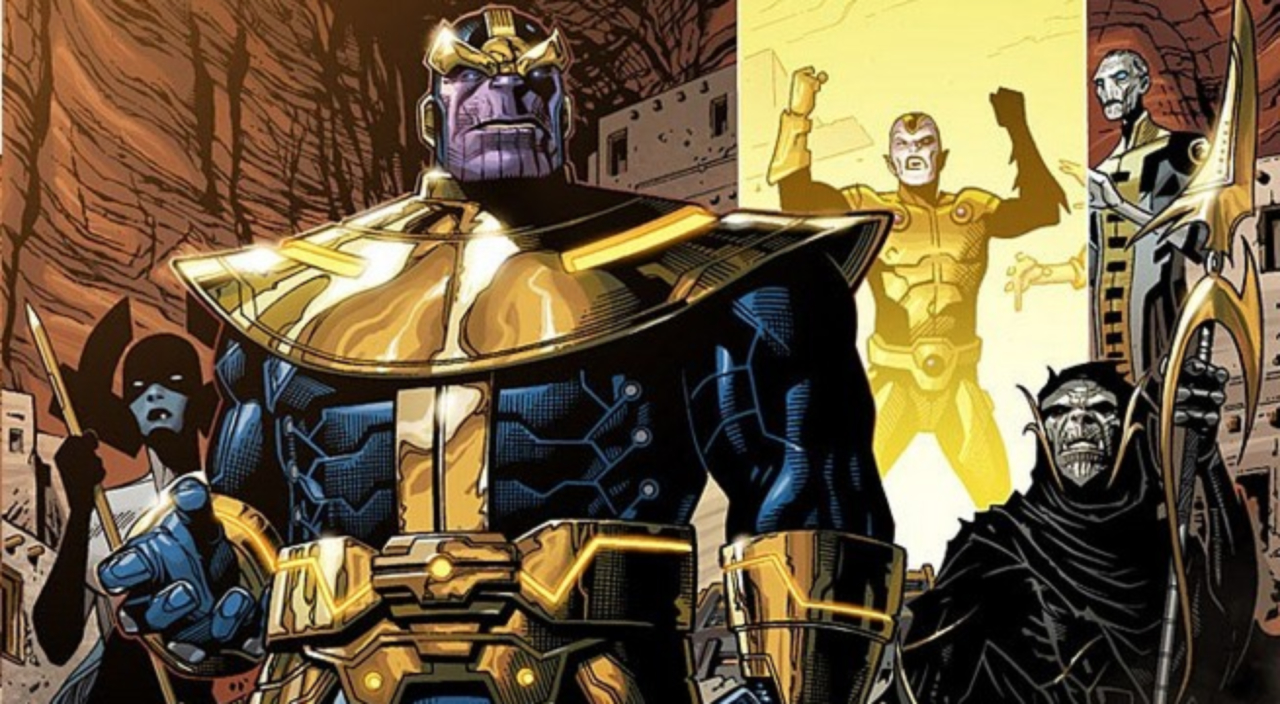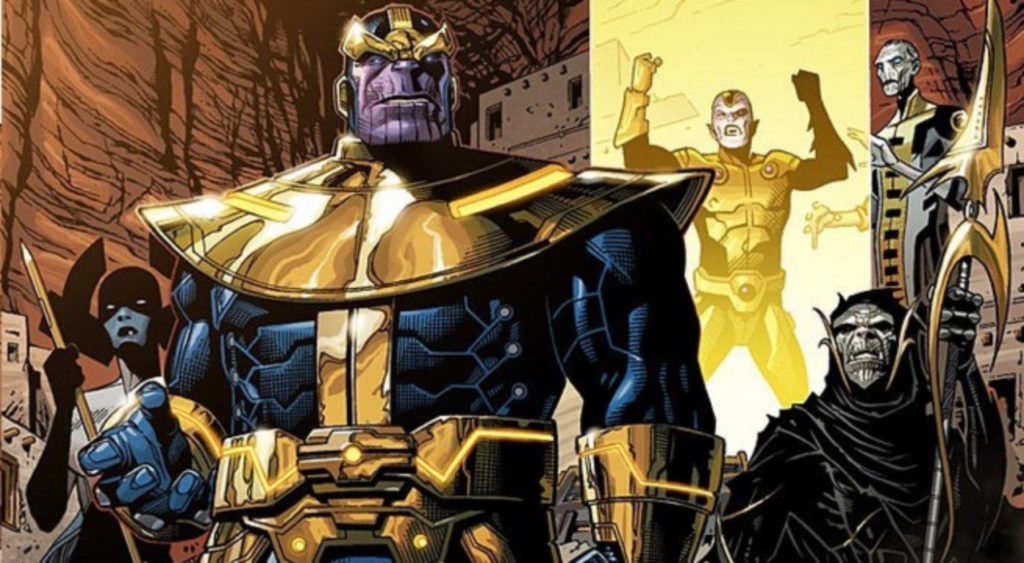 This group of ruthless aliens picked up by the Mad Titan from Black Quadrant will be sent to Earth to kill Thanos' son Thane and then retrieve Infinity stones from Wakanda in a violent way. Ebony Maw found Thane in Greenland, but then his latent Inhuman abilities are activated which made him unwilling slaughter an entire village with his "death touch". Later, he fought Thanos with the power of Phoenix force.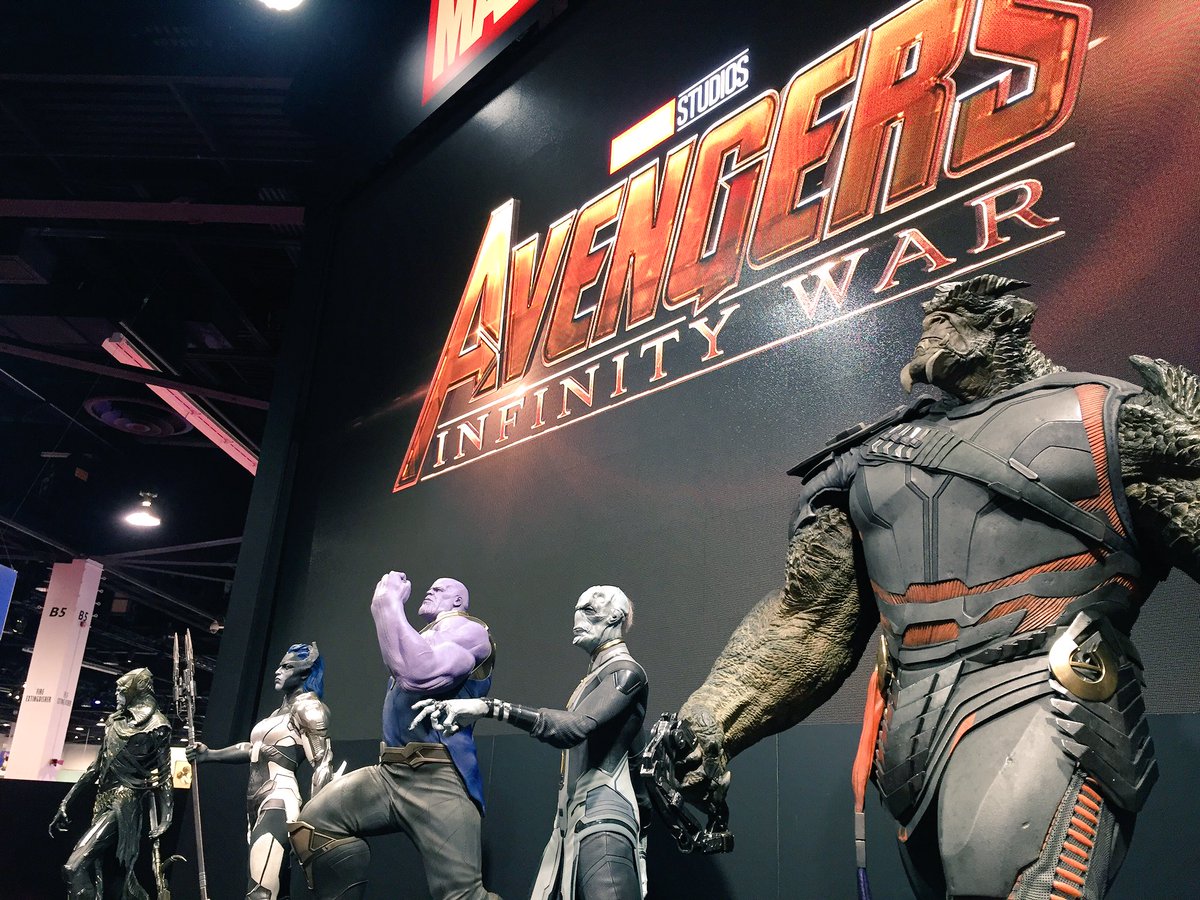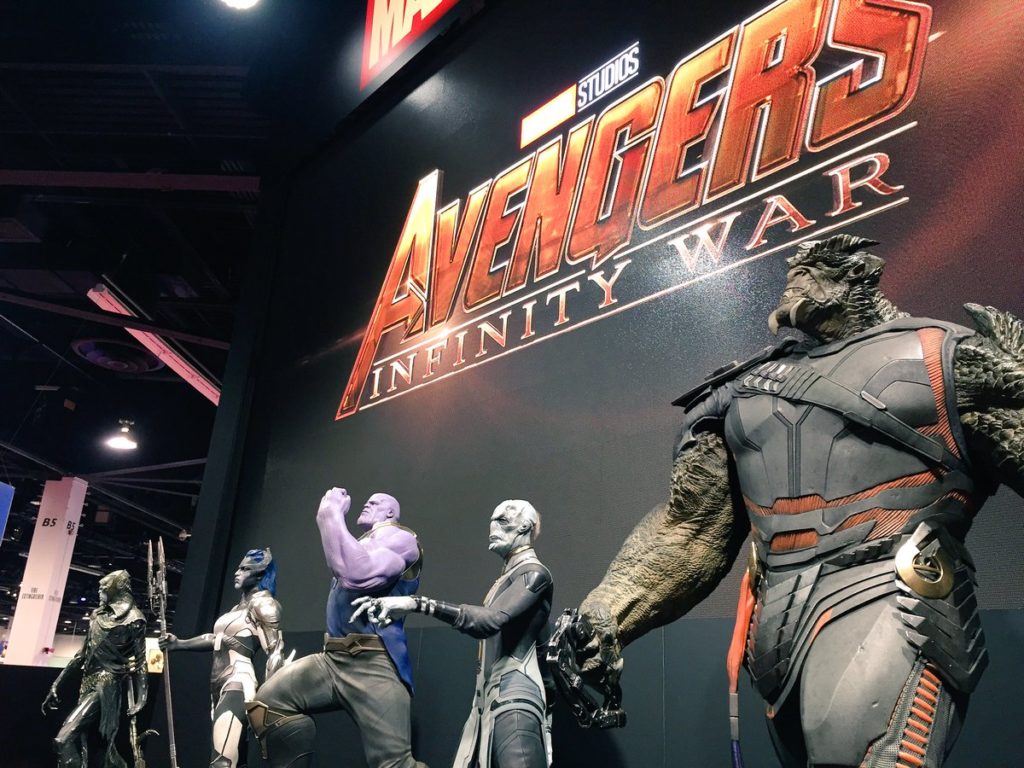 It is impossible for only "The Black Order" to capture all worlds by themselves, so they created armies called "Outriders" who are genetically engineered for a single purpose, find new worlds, invade and conquer it for Thanos. Although the movie will come out in 2018, Black Order made its animation debut in Avengers Assemble episode "New Frontiers" in 2015.
In another part of the footage, Dr. Strange is meeting his friends again who are speculated to be part of the greatest secret society ever existed in mankind – The Illuminati. Kevin Feige has also confirmed that they plan to introduce Illuminati in some capacity in the movie. Robert Downey Jr. shares a picture with his supposedly Illuminati friends including Benedict Cumberbatch, Benedict Wong in costume and Mark Ruffalo. In a new footage, all these actors are moving in streets with destroyed cars, some set on fire and Downey Jr. wearing a motion capture suit.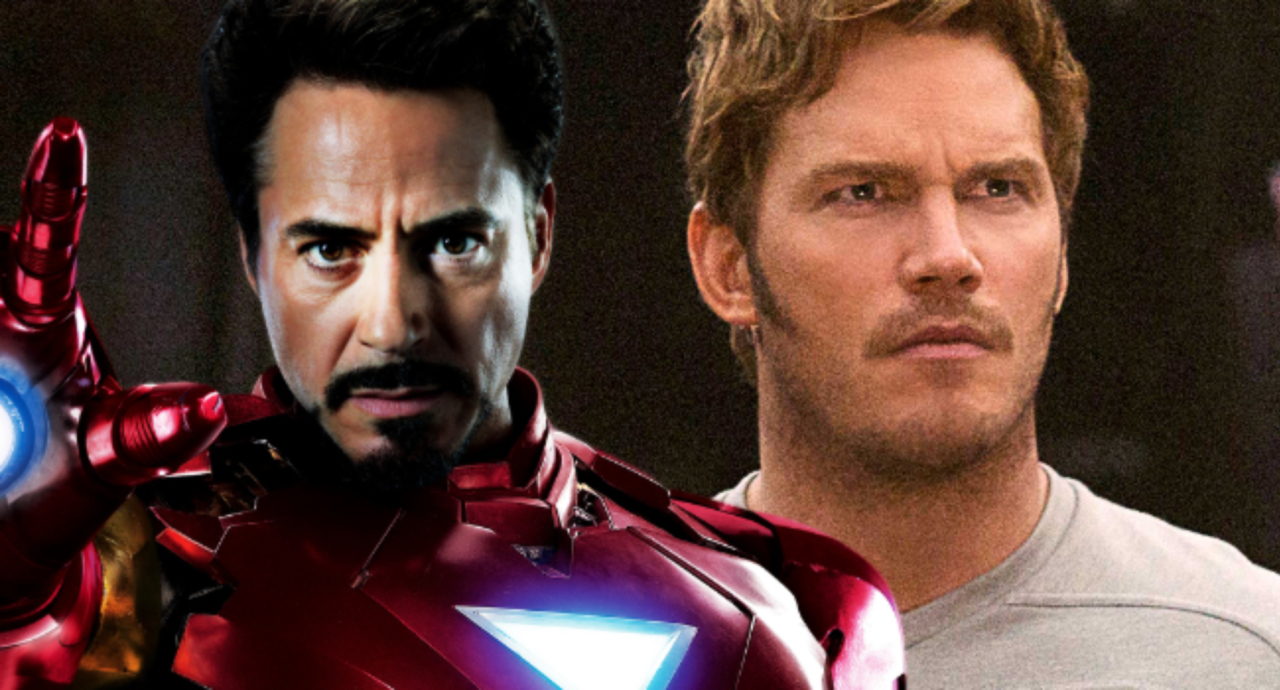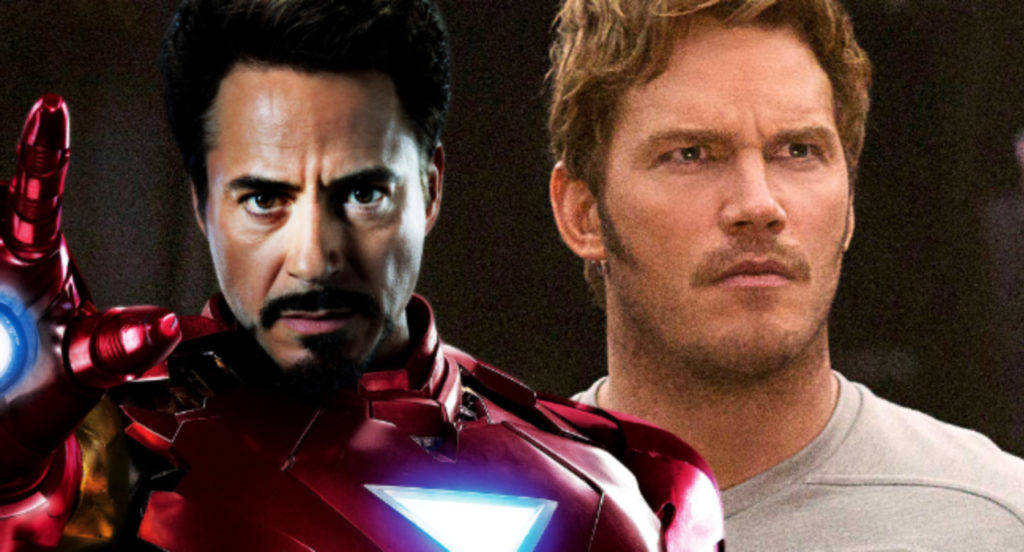 At some point Tony Stark and Star Lord will cross paths, the two coolest characters in the MCU. One is an Avenger who is also a playboy billionaire while the other guy is the son of a powerful Celestial. What is it they can really talk about?
Well, one of the subjects could be their dads. Tony's dad Howard Stark was the genius scientist who created Stark Industries and is credited with many inventions while Star Lord's father is Ego The Living Planet or Celestial who wants to destroy everything and absorb all life from living planets.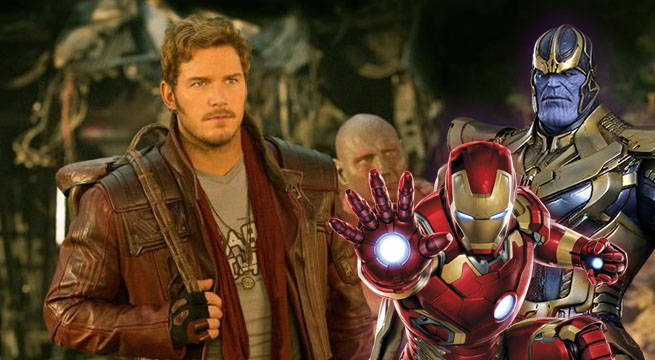 Dave Bautista, he plays Drax in Guardians of the Galaxy had an interview with Yahoo! Movies and talked about the nature of the relationship between Tony and Quill. He said it's going to be an explosive relationship in Avengers Infinity War. He said that it looked like "spontaneous combustion" when both of them acted together on the sets, although he is not sure if it will make it to the final cut. This is what he said:
"Talk about two talented guys who are so witty and smart and honed-in on their craft. It was a spectacle, and I'm so excited I got to witness it firsthand."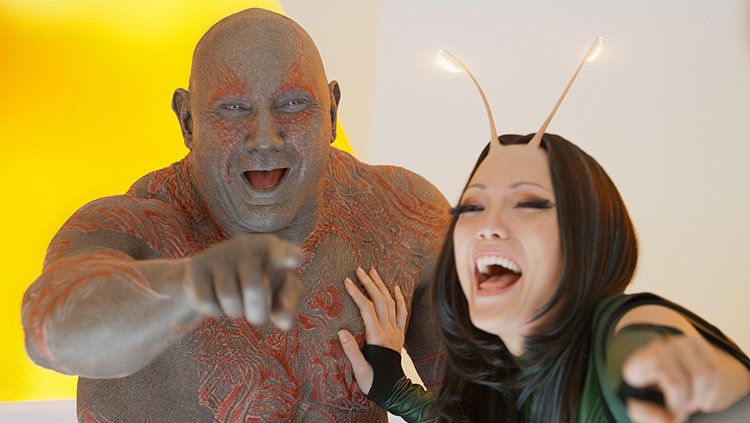 Bautista said that he will have a lot of interaction with Star Lord and Mantis with whom he developed a unique bond in GOTG Vol. 2. He said:
"It's always great when they let me play the straight man to Chris's humor when we said something funny, [directors Joe and Anthony Russo] would come in after the take and go, 'What was that you said? Say that again!' They were really excited about it."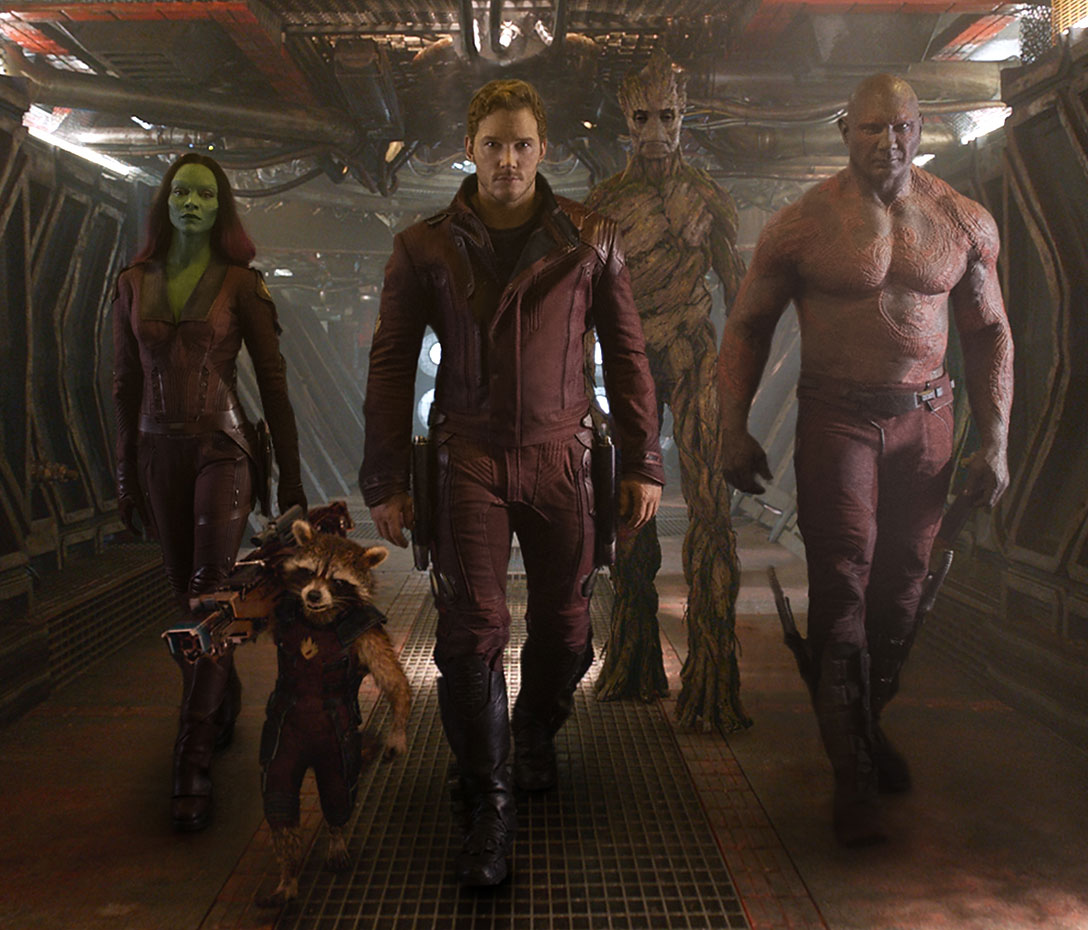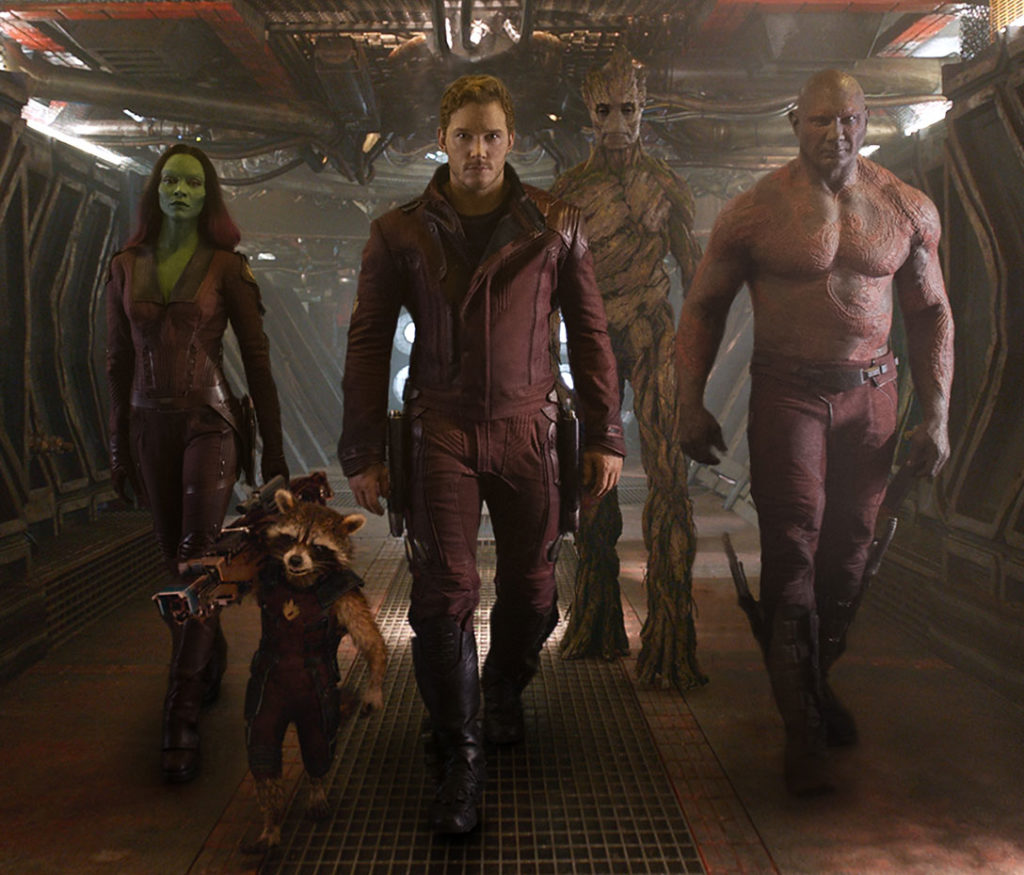 He assured that Russos will be on board with whatever James Gunn wants for these characters. He said:
"I think one of the reasons we were so successful, to begin with is because of James's creativity. We had the luxury of him writing for us on Infinity War, and the Russos didn't at all try to make us into something we weren't. They encouraged us to own our characters and be the Guardians of the Galaxy, not their Guardians of the Galaxy."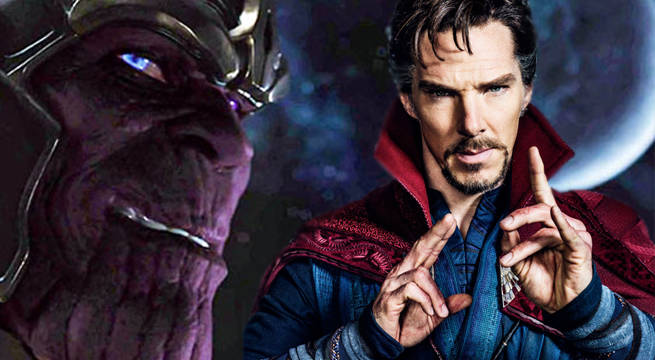 The hype around Avengers Infinity War is real and is building up rapidly with new stuff coming out almost every week. Benedict Cumberbatch has appeared in plenty of set photos that came out recently.
A new video has come out on the internet which shows Dr. Strange fighting unseen forces, summoning his magical abilities, blocking an attack forming an X with his hands. This powerful invisible force pushed his arms down and brought him to his knees. It is very much possible that he is fighting the Mad Titan himself. The reason for this attack could be the retrieval of "Time stone" a.k.a Eye of Agamotto.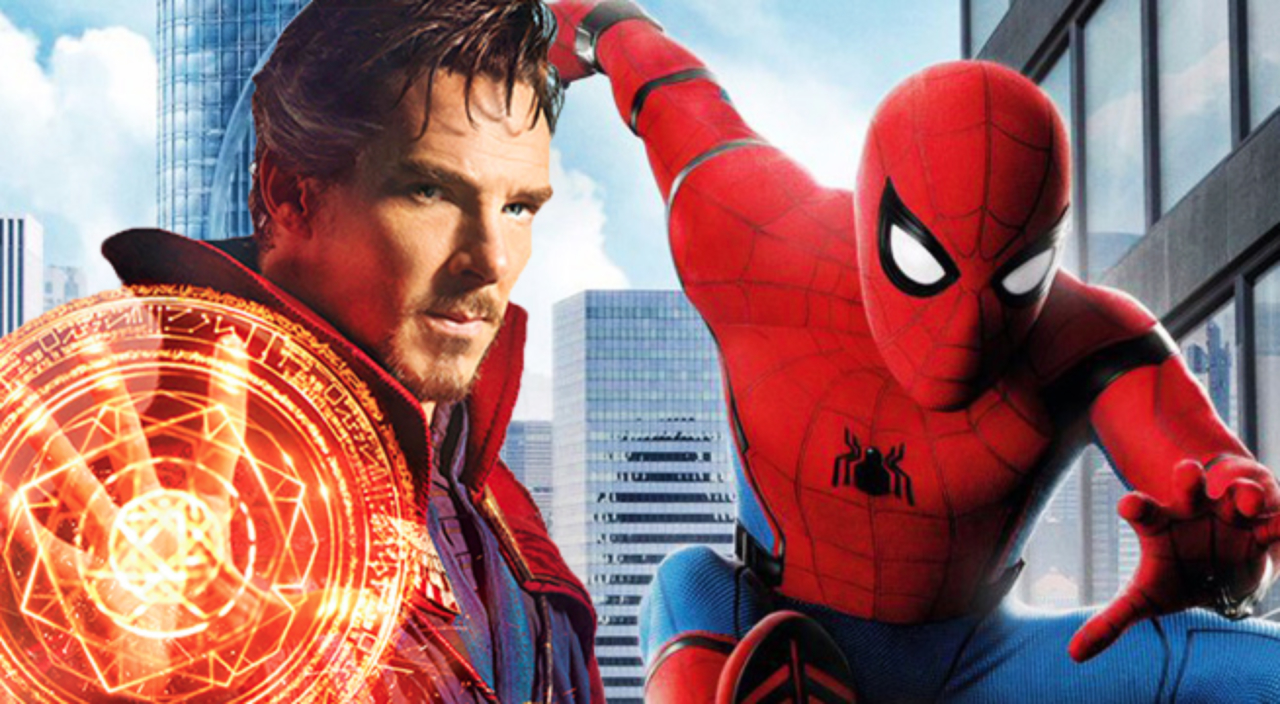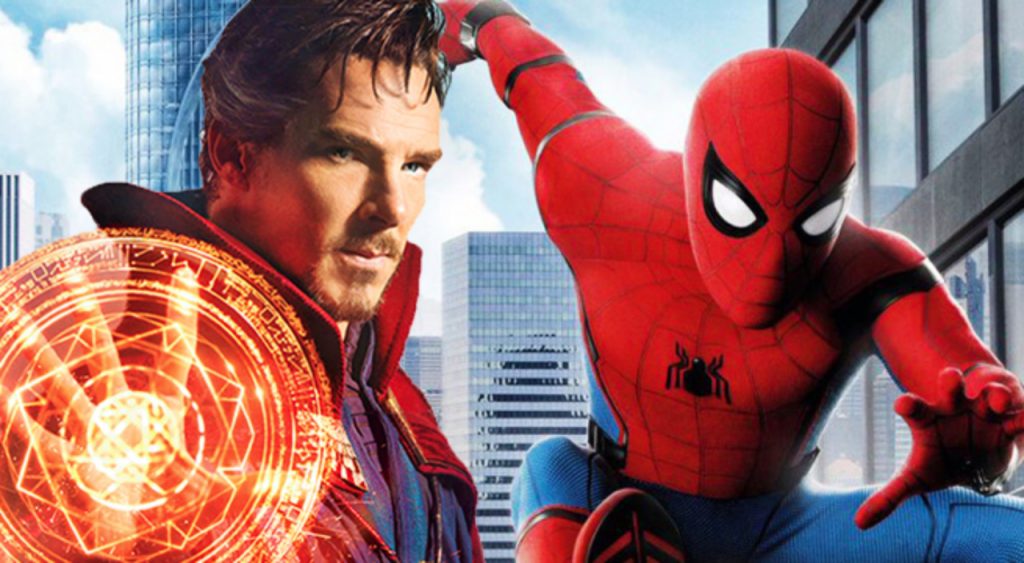 In another batch of set photos of Avengers Infinity War, an unusual pair is found next to each other on the streets of New York – the Sorcerer Supreme Dr. Strange and web-slinger Spiderman. They both live in New York City and will pair up against Josh Brolin's Thanos. On being asked about the relationship between Peter Parker and Stephen Strange, Tom Holland said "We're good friends. We're the Londoners and the New Yorkers." Joe Russo, the Co-director had this to say:
"They both have a proximity to each other if that's a hint that I can give. Anybody who's a Marvel fan would know that they both reside in the same city, and I think Tom and Benedict have a really wonderful chemistry and we wanted to exploit that."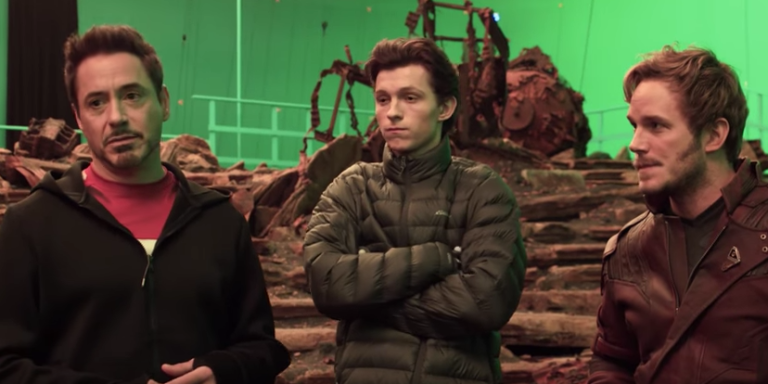 Marvel Entertainment earlier released a stunning video to unveil the first look of Avengers Infinity War. The video feature Iron Man, Spiderman, Star Lord (from GOTG universe) and Russo Brothers in a single frame talking about their experience on the sets of Avengers Infinity War. Kevin Feige thinks that it's the culmination of the entire Marvel Cinematic Universe since it started in May 2008 with the movie Iron Man. He further confirmed that there will be a crossover of Avengers and Guardians in Infinity War which will continue in the next Avengers movie. CHECK IT OUT!
Here's the official synopsis of the movie:
"As the Avengers and their allies have continued to protect the world from threats too large for any one hero to handle, a new danger has emerged from the cosmic shadows: Thanos. A despot of intergalactic infamy, his goal is to collect all six Infinity Stones, artifacts of unimaginable power, and use them to inflict his twisted will on all of the reality. Everything the Avengers have fought for has led up to this moment – the fate of Earth and existence itself has never been more uncertain".
The movie is slated to release on May 3, 2018. CHEERS!
Don't Miss: 15 Famous Actors Who Almost Played Batman