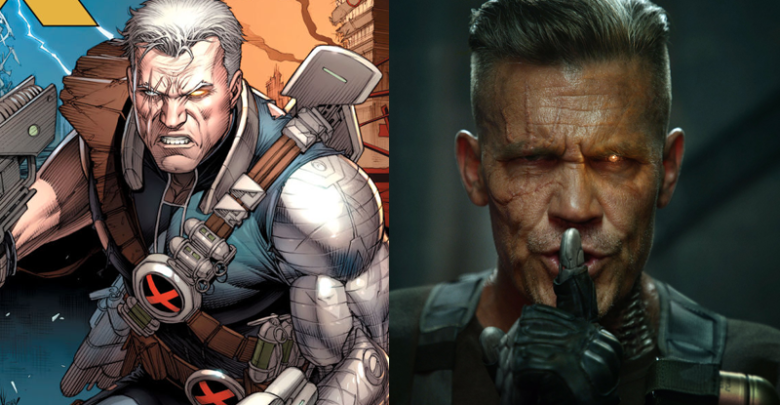 The entire team of the original movie Deadpool is coming back, from Blind-Al to Vanessa, the driver, Colossus, and Negasonic Teenage Warhead will be reprising their roles. Cable is in the mix, he is the time-travelling son of Cyclops and Madelyne Pryor (a clone of Jean Grey) who was trained to be the warrior in the future. Moreover, Domino (mercenary turned X-Men) has been confirmed by the makers. Both of these can play an anti-hero in order to balance the scales to Deadpool's "happy go murdery" persona. There is also strong speculation that there will be a new kind of mutant, never before seen in the comics or movies.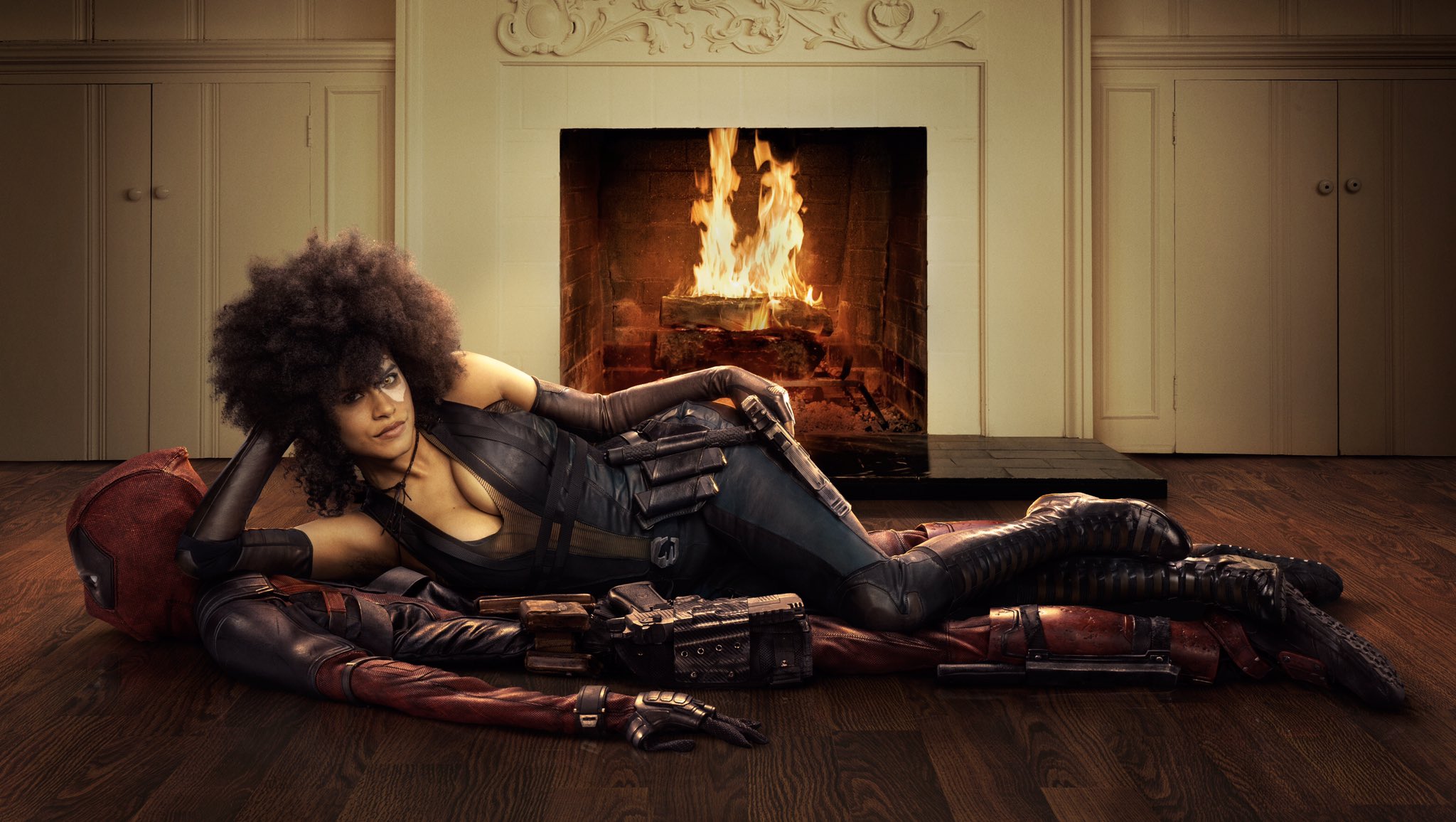 Last Week, The first look at Domino was released and fans really loved her even though she had quite a different look from the comics. Domino, being played by Zazie Beetz looks amazing and the difference in the look is the eye mark, which is now actually a part of her discolored skin unlike the comics.
Also, her hair is very different, which kinda suits her. the only thing(s) that is similar to the comic-book look is the cleavage.
Well, as soon as the look at Domino was revealed, fans have had only one question in their mind, where the hell is Cable. ever since Josh Brolin was cast in the role, fans went crazy as he is the perfect actor to portray the character. a few days ago, Brolin teased fans as he had released an image that showed him getting ready for the role. he shared an image working out for the character and fans have wanted to see how he would look in the get up of the character.
Now, the fans are finally getting what they wanted and their long wait is over as Ryan Reynolds has revealed the first look at Cable.
We all have that one, grumpy, heavily armed Uncle from the future. #PremiumCABLE #JoshBrolin pic.twitter.com/JV3yBIIPQH

— Ryan Reynolds (@VancityReynolds) August 7, 2017
Josh Brolin's Cable is one of the most highly-anticipated characters in any comic book movie universe, and Ryan Reynolds has just revealed our first look at Cable in Deadpool 2. Well, this is just a half look at him, but you need not worry as Josh Brolin himself has come to the rescue.
After Reynolds, Brolin has given us the full fledged look at this awaited character.
Brolin Looks fully loaded in this get up and it seems like the makers of the movie have given the perfect look to the character. Every little detail just works great and fans have been truly rewarded for their patience. It looks like Deadpool 2 is just going to nail it yet again.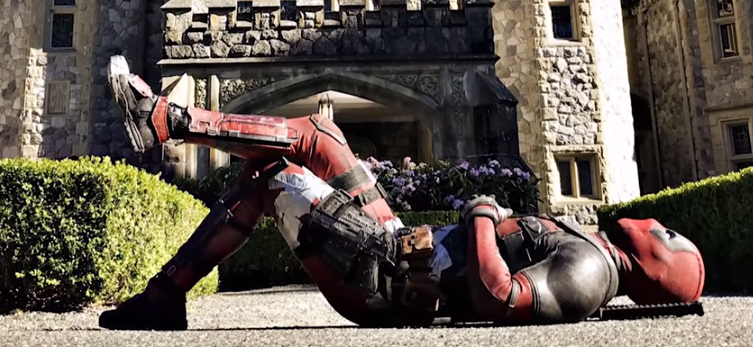 The first movie did so well with the critics, fans as well as on the box office. It became the highest grossing R-rated movie ever. Out of a budget of just $58 Million, the movie made a huge $783 Million. Considering the success of the first movie, Deadpool 2 has been given an even bigger budget and the number of characters has also increased as this time, along with Colossus and Negasonic, 2 new mutants are joining the movie as we just saw.
Deadpool 2 is already under production and Reynolds has been releasing many set images for quite a while now.
Check out the photos from the #Deadpool set, where Zazie Beetz & Ryan Reynolds have been hard at work on the sequel: https://t.co/ZuFX3xeXA1

— JustJared.com (@JustJared) August 3, 2017
It is currently shooting scenes at Hatley Castle which is used for X-Mansion where young mutants are trained to harness their powers and become productive members of the society.
The Deadpool sequel is not directly linked to X-Men universe, but there will be plenty of references to X-Men movies especially Wolverine. The plot details are yet to be revealed but it looks like Deadpool 2 is going to be even more colossal than the first one and fans are really excited for the movie.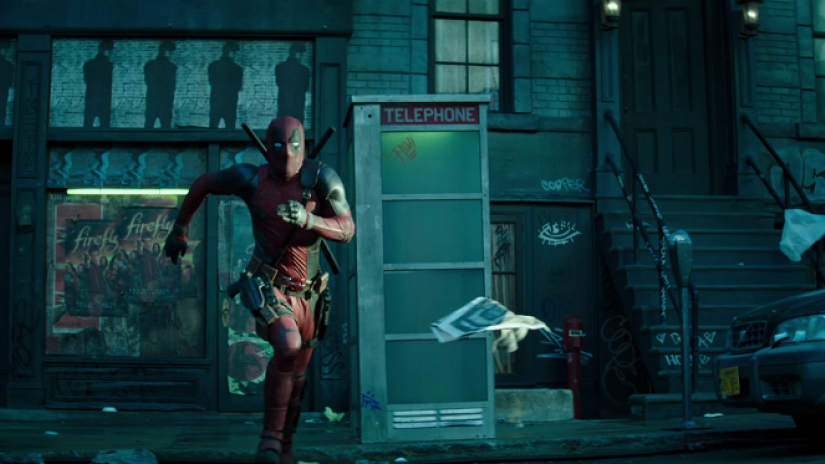 It is going to release on June 1, 2018. It is being directed by Jon Wick Director David Leitch, who took over the movie from Tim Miller who had to leave the project due to creative differences.
The Cast of the movie includes Ryan Reynolds as Deadpool, Morena Baccarin as Vanessa/Copy Cat, T. J. Miller as Weasel, Leslie Uggams as Blind Al, Brianna Hildebrand as Negasonic Teenage Warhead, Stefan Kapičić as the voice of Colossus, Zazie Beetz as Neena Thurman / Domino, Josh Brolin as Nathan Summers / Cable and Jack Kesy as Black Tom Cassidy.
Don't Miss: 8 Insane Fan Theories That Might Come True In Justice League
I just have the biggest passion for everything cinematic! I want to share this passion with everyone through my writing about Hollywood Movies and TV. Other than that, I am a big sports fanatic and enthusiast. I'd like to write about my favorite sports as well some day.