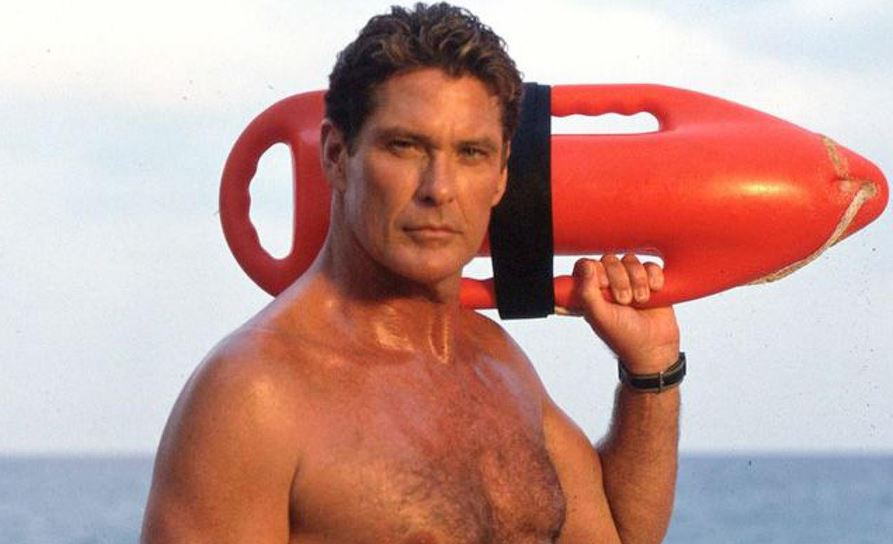 Who doesn't know David Hasselhoff? Okay, maybe the ones who didn't know him now do thanks to his role as 'The Mentor' in the much awaited and talked about movie Baywatch. The Knight Rider actor who appeared on The Roast of David Hasselhoff was brutally roasted and here are 5 of the worst jokes on the roast.
1. "David your singing is huge in Germany. If they had played your music at Auschwitz the Jews would have sprinted for those ovens."
2. "I don't want to say David drank a lot, but his liver was so black and bloated it could have starred in 'Precious,'"
3. "The only difference between Hasselhoff and Hitler? At least Hitler knew when his career was over.  Why do the Germans love you so much–huh?  Maybe it's because you fill the entertainment void left by Anne Frank."
4. Of course, Pam's here because Pam and The Hoff have so much in common. They both made embarrassing videos with meat stuffed in their mouths."
5. "Your liver is so shriveled, black and dead if you put your ear to your side you can hear it going: 'What you talkin' about Willis?''
Watch The Roast of David Hasselhoff, on Sunday, 30th July, at 10 pm, only on Comedy Central!