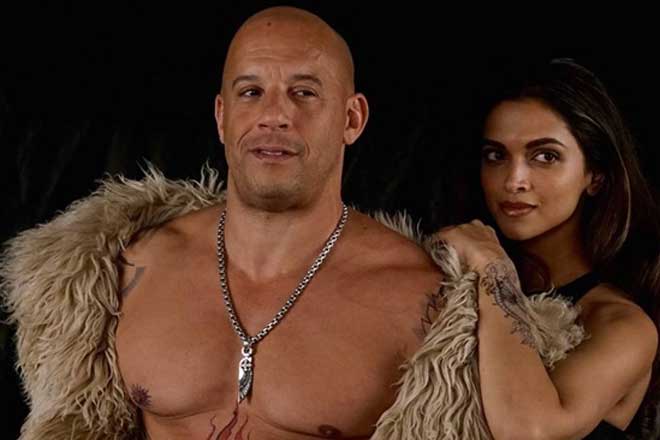 Superstar Vin Diesel might take a trip to India to promote his latest installment of xXx franchise, "xXx: The Return of Xander Cage", reports Indian Express. The upcoming 2017 action film cast includes Deepika Padukone, who will put her foot in the Hollywood's doors for the first time.
Viacom 18 Pictures will be taking caring of the film's marketing."The promotions for the film has already started. Deepika and Vin are promoting on twitter. We will start on ground promotions of the film when it is closer to release in India," Ajit Andhare, COO, Viacom18 Motion Pictures, said in the report.
"In the past, we had Tom Cruise here for 'Mission Impossible 4'. We are trying to get Vin Diesel here. If we get him, we will be very excited," he added.
Andhare said Diesel's arrival has not been confirmed because other countries have also plans.
A few months ago, Deepika Padukone was reported wearing a leather outfit and riding a bike, And you know what? she is definitely going to be kicking some a**.  She will play the character named Serena Unger.
The other cast members include Donnie Yen, Tony Jaa, Nina Dobrev, Ruby Rose, Rory McCann, Samuel L. Jackson and Ariadna Gutiérrez. The film releases on January 20, 2017, in the US.
Yesterday, Vin Diesel posted a video with Deepika Padukone and shared about getting off work dinner and how they are working really hard for the film.
"And I know all you from India who Deepika is, but the world after the film xxx gets releases gonna know who she is, Hindi," says Diesel in the video.
He praised Deepika for being generous and called her a wonderful person and added that he was happy to have her in the movie. As the video continues, Deepika teaches Diesel Hindi language and it's so wonderful to see him speak the language. Ultimately, they send lots of love to their fans and sign off.
Here's the video: