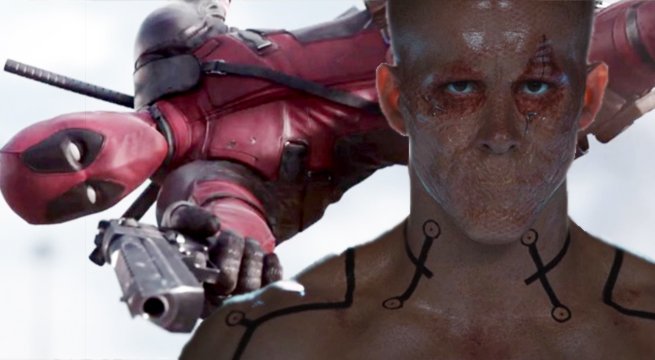 It's always exciting when a superhero movie is released to see how the characters in them are going to look in live action. Ben Affleck's Batman, Rayan Reynolds' most recent Deadpool, Robert Downy Jr's Iron Man and Tom Hiddleston's Loki all looked great, for example- but that's not always the case. Whether it's because they were vastly different from the classic costumes seen in the comic books, or because the actors hated wearing them, or because the fans just didn't take to them at all, costumes in superhero movies have been the source of a lot of controversy over the years. Here are six famous superhero movies that got the costumes all wrong.
Deadpool in 'X-Men Origins: Wolverine'
Back in 2009, in X-Men Origins: Wolverine, we were given a version of the character that was all wrong – especially with regards to the way he looked and the way he was dressed. He looked more like Baraka from the Mortal Kombat video game series than he looked like Deadpool from the comic books.
Daredevil in 'Daredevil'
We may have a great live action version of a daredevil on the small screen these days. Daredevil movie in 2003 was in a hurry- not at least because of how silly the man without fear looked in his costume in the movie. The hero of Hell's Kitchen is blind, so you can forgive him for his poor choice, but the fact is that his red leather costume made him look like a male dominatrix.
Hal Jordan in 'Green Lantern'
CGI is a big part of Hollywood these days, and even costumes that are mostly practical can be augmented with some computer generated imagery- but 2011's Green lantern movie went a step further than any superhero movie before it by making the lead character's costume entirely by CGI.
John Constantine in 'Constantine'
If there's one thing that DC and Vertigo comics', John Constantine is known for, it's his iconic being trench coat. Instead, it wore a long black coat.
Batman in 'Batman and Robin'
1997's Batman and Robin was the worst Batman movie of all time and, although the lead character's costume wasn't that much different from the one worn by the Michael Keaton in the far superior Batman and Batman Returns.
Scarlet Witch in 'Avengers: Age of Ultron'
Elizabeth Olsen's appearance as Scarlet Witch in Avengers: Age of Ultron was well-received, but as compared to the comic book version, her costume is simply boring. With a red cape and a headdress, the outfit looks sexy but less superhero-y.
Don't Miss: WILL SCARLET WITCH BECOME AN EVIL VILLAIN IN MARVEL PHASE 4?