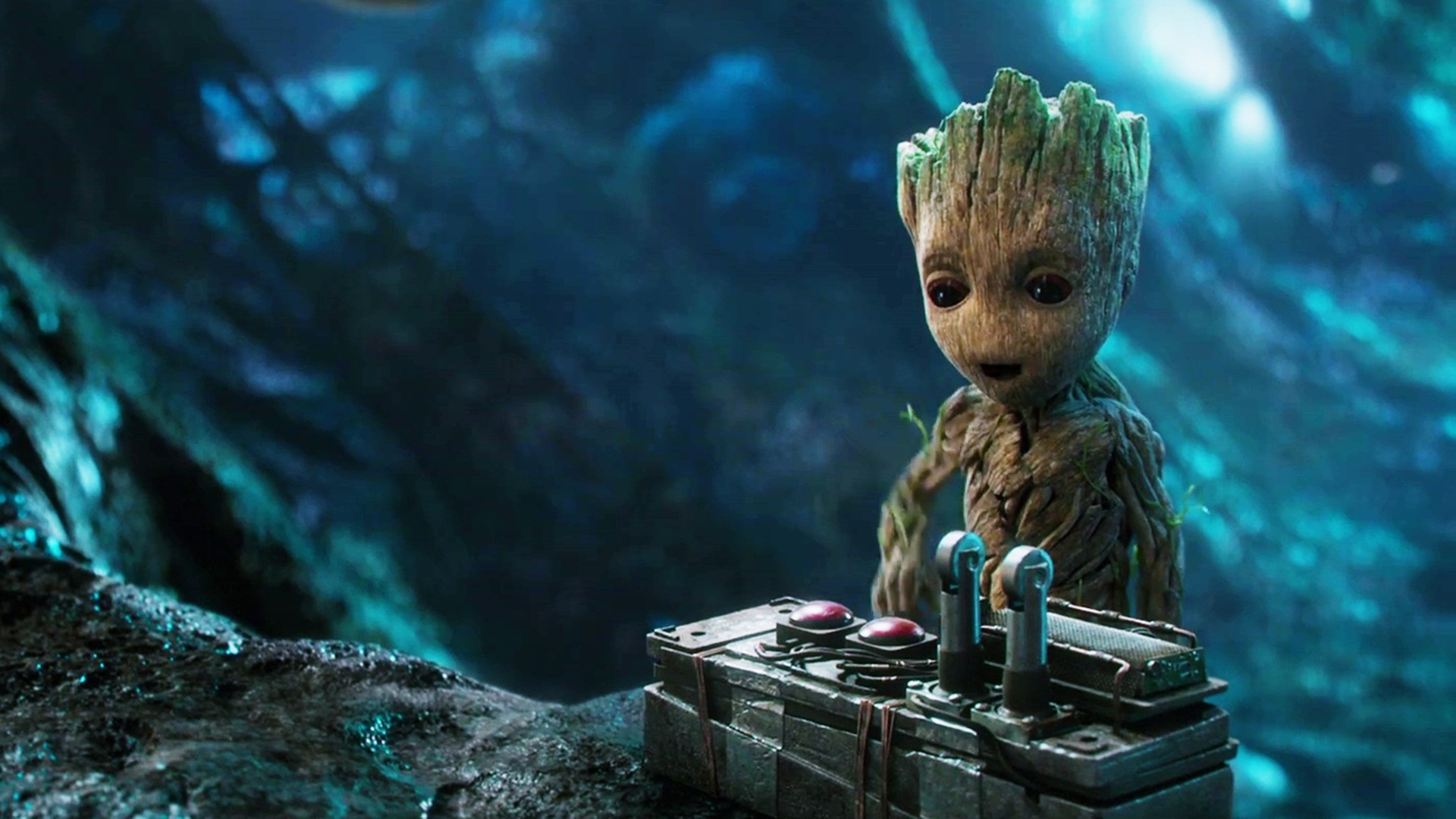 Guardians of the Galaxy Vol. 2 is just around the corner. The first part was a great spectacle and we expect nothing less from the sequel. One character of the Guardians that stand out is Groot. In the sequel, we will see Baby Groot making it so awesome! But does his character have enough depth to produce a Groot movie?
When Marvel first decided to go with a tree and a rat superhero, everyone thought, they finally would mess up. But today, Rocket and Groot are two of the most loved Marvel characters. Their future in the MCU will surely last long and since Bradley Cooper and Vin Diesel give their voices to the character of Rocket and Groot respectively, they don't have to worry about ageing out their roles.
As a result of the success of Guardians of the Galaxy, they are set to make an impact in Avengers: Infinity War. Each of the characters has their own solo comics. So, there is a lot to tell.
So, the popularity of Groot brings us to an important question,
SHOULD THERE BE A GROOT MOVIE?
Vin Diesel definitely thinks so. Given Groot's growing popularity and Vin Diesel's fame, a GROOT movie could definitely work. This is what Diesel said regarding this subject:
"James Gunn has always wanted a Rocket and Groot movie. And I know that Disney is very much into being successful. And the most successful poster in Disney's future is the poster that has 'Groot vs. Hulk.' … (The world) cannot wait to see it."
When asked on which version of Groot does he prefer, Vin Diesel replied:
"They are one in the same to me. It's like saying, 'Who do I like better, grade-school Vin or high-school Vin?' Duh, they are the same, but high-school Vin could drive some fast cars."

Groot is believed to be an IMMORTAL GOD as he is part of a magical tree. He cannot die and regenerate if any part of him is preserved. While the makers would find selling a stand-alone Groot movie, teaming him up with Rocket could set the tone right. The adventures of Rocket and Groot could be a great story.
So do you want a stand-alone Groot movie? Let us know your thoughts in the comments.