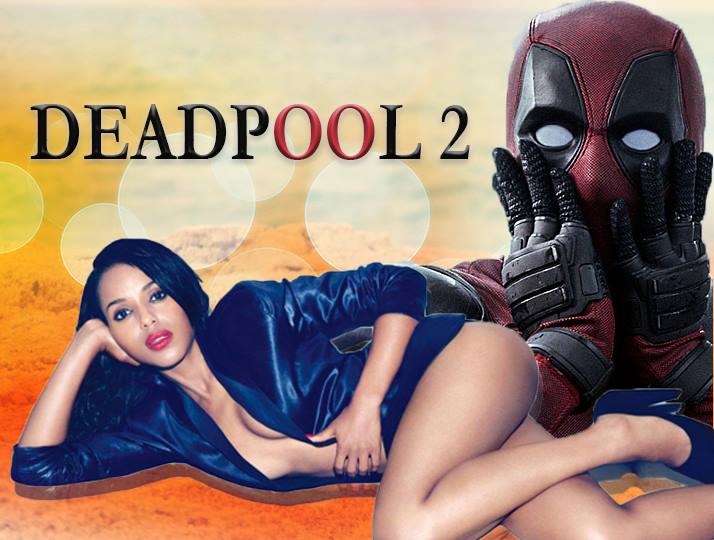 It was only a week ago that we reported Cable was being cast. The actor Pierce Brosnan was more or less confirmed after Reynolds (Deadpool) posted on his social media a picture of himself with Brosnan and Hugh Jackman. Cable is not the only new character to be making a film debut.
The character Domino, who is both a member of the X-Force and Cable's love interest is set to make a film debut as well. It was reported last year that Fox studio was searching for actresses to read for the part. Sienna Miller and Gugu Mbatha-Raw have reportedly turned down the role, but Twentieth Century Fox has their sights set on Kerry Washington.The actress is most popular for her TV show Scandal.But there's more!
The Hashtag Show shared the casting information for the character. Instead of using the name Domino, her first real name Neena has been used as a codename. Casting calls are often vague about what they want actors to know, and given the high scrutiny that Deadpool is having, that should have been the case.But it looks like the filmmakers are pretty particular for this role.The info reads:
Female
All ethnicities
The late 20s – early 30s
Sexy, lithe and athletic
She has a witty personality.
Neena is a no-nonsense badass who rarely shows her feeling. Highly capable, supremely confident and armored in . . . well ARMOR . . . and bullet-proof sarcasm. But beneath her shell, she's still and vulnerable and some soft, beating remnant of her humanity remains intact.In this scene, we need to see both sides. When she can't get what she needs with insults, bluster, and threats we need to see some of that vulnerability.  It's hard for her to let down her guard, and in the mercenary community she grew up in showing compassion is almost embarrassing. We should feel like she'd be more comfortable killing Silberman than saying "Please".