News
A Powerful Weapon Has Been Revealed in Wonder Woman That Changes Everything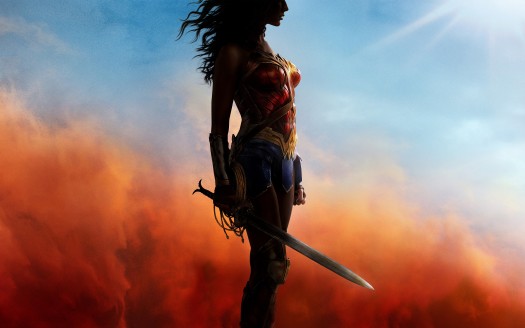 Wonder Woman has distinctly separated herself from other superheroes due to her relation with the Greek Gods. The combination of a fictional character interacting with religious piety has carried an attractive package for comic readers and it seems like that will not change with Wonder Woman's upcoming movie. A new picture may have revealed the presence of a powerful weapon from the DC comic but which one?
Wonder Woman is known for her her weapons-the Lasso of Truth, her shield that was given to her by the Gods of Olympus and her sword. Entertainment Weekly revealed a new image from the upcoming film that showcases Princess Diana stealing the God Killer sword from her home in Themyscira. As the trailer had shown her leaving her home to fight in WW1, this act is assumed to have happened before her leaving.
The God Killer Sword has been depicted in the comics to be the main weapon of Deathstroke but it does have a very colorful past. It was the possession of the Olympus god Hephaestus and holds a special place in the Amazonian mythology. It lives up to its name as it has the ability to cause physical harm to even immortal beings.
As Deathstroke will be the supervillain in DCEU's The Batman, it's possible that the God Killer would have significance for future storylines. There has been no indication of how much of an importance the sword would play in Wonder Woman's story, although the sword has already made a small appearance in the trailer.
Wonder Woman's decision to leave her home, an all-female island of peace showcases that the superhero is willing to risk everything to see peace be made even outside her world. Patty Jenkins told EW:
 "This is her moment. She's heard all the terrible things about man's land. But she's also heard that mankind is in need and under duress. This is her great moment to make the decision to be the one to try and save them."