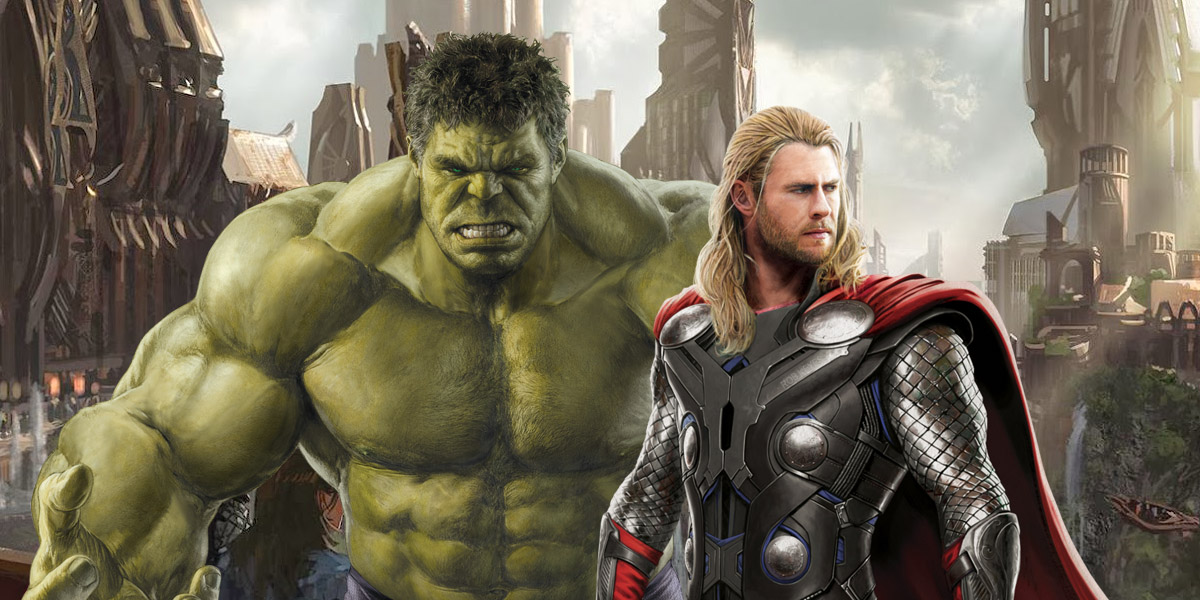 Thor Ragnarok will be the first film where we will see the Hulk since his appearance in Avengers: Age Of Ultron. The hero is set to have a raucous adventure with Thor that extends to multiple universes that may not just be Earth's. As it was already reported, Planet Hulk will play a huge part in the third movie. And it seems like it will not just be in the story line.
Cinemablend recently reported of a new Thor Ragnarok concept art making the rounds. The picture depicts Thor and Hulk charging into some kind of battle, garbed in full gladiator outfits [Now deleted]. The site reports that this new art comes courtesy of Thailand, so there may be a chance for the art to be either official or just fan art. At this year's San Diego Comic-Con, gladiator props that were reminiscent from Planet hulk were displayed which got fans to trace the how the famous story arc was to be a part of the upcoming film.
In the Planet Hulk comic, He was a gladiator on the planet Sarkaar. He wore an armor that may not be the most protective for the Big Guy, but was a clear identification of his position in Sarkaar. It was reported back in May that Thor and Hulk will be forced to fight in gladiatorial games on an alien planet under the thumb of Grandmaster. Marvel has yet to confirm if the speculation is true or not.
That being said, it seems like He will be playing a major role in Thor Ragnarok as Mark Ruffalo had stated that the movie will be an "intergalactic buddy road movie." How his role in the movie will be interlinked to Hela (Ragnarok's new villain) is still unknown. Ruffalo had joked that his character will get "Hulk-ier and bigger." Does this mean that intergalactic He will be a bigger threat than we have ever seen before? We can only hope so because angry Hulk is the best Hulk.