News
Will X-Men Get A MAJOR Reboot Again?
The soft reboot of The X-Men franchise looked like a bright spot Fox was hoping for. X-Men: First Class introduced familiar characters with a new cast. The first film was a financial and critical success. However, the films that followed were not as successful, especially compared to the other films from the previous years.
THR reported that the studio may be looking into a full reboot for the franchise. This comes after the news of X-Men stars Jennifer Lawrence, James McEvoy and Micheal Fassbender's three film contract coming to an end. The actors have become relatively in demand and more successful than when they started with the franchise, so their contract negotiations may lead to how the future films would come together.
The rumors of a reboot also come after it was reported that Bryan Singer, who has been involved in the films from the beginning as writer/director/producer of the franchise will not be involved in the new films. THR reported that Simon Kinberg, who has been involved in past films will be writing a new script. Kinberg's script has also been reported to still involve Fassbender, McEvoy, and Lawrence in major roles.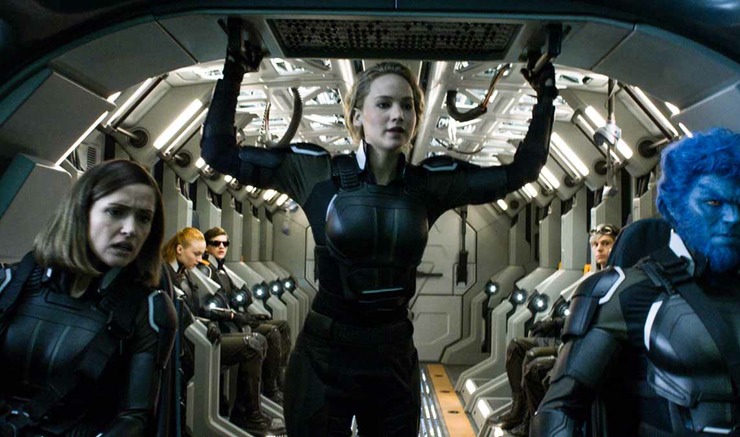 If a reboot was a possibility, it would be wiser for Fox to concentrate on its new heroes like Deadpool who was a part of the X-Force. A reboot should include new characters from the comics that movie audiences have not been familiar with to keep it fresh.
Characters like Wolverine should not be brought back; as his storyline has been revised more times than it needs to be. Hugh Jackman has already announced that Logan would be his last film, so bringing a new actor for the beloved role might not be the wisest of choices. Fox has upcoming movies for Gambit and  The New Mutants, so it would make more sense for the new films to include these players. Audiences have already proved that they want new stories and characters from the studios. Why else would Deadpool have more successful than their main franchise films?