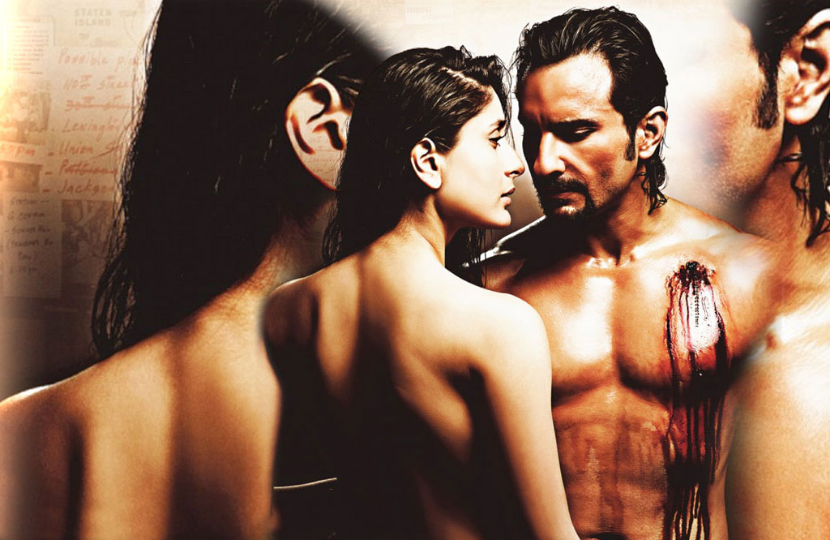 Sex in Bollywood movies is not as open as in Hollywood. The industry's encapsulation to the social stigma, which is associated with sex, is more than the western counterparts. And we have some cultural ethics to follow and that's great. Having said that, with the course of time B-town is welcoming the sensual expression in the movies now. So here, we are counting down on five sex scenes that appeared in Bollywood movies.
1. Sins
Was Seema Rahmani the servant of Shiney Ahuja when he could not control his little one? No way! Rahmani didn't refuse to have sex with Ahuja in Sins. Alright, so, Sins is a movie where a priest builds a relationship with a young woman. And after that, check by yourself. I know it's mean.

2. Murder
"Bheegey hot tere… pyasa dil meraaaaa." Remember this song ? That's a stupid question. Murder is one of the successful films of the Bollywood industry. The movie delivered a song that caused romantic oscillations in every sex-hungry person.

3. Aashiq Banaya Aapne
Should I sing it again? No need. I am damn sure you guys know the movie and the intense smooch, love-making and steamy relation between Tanushree Dutta and our industry's serial kisser, Mr. Imraan Hashmi. a huge round of applause! Alright, it is not a TV show.

4. Kurbaan
Kareena Kapoor and Saif Ali Khan starred was neither a blockbuster nor a flop, but they set the theaters on fire after Kareena and Saif got cozy. And at that point, people were satisfied from the money they spent on the movie. Worth it!

5. Hate Story 1
Don't miss this one at any cost. From bathroom sex to bedroom sex, this movie will make you all charged up. And Paoli Dam is the show stealer. She will definitely steal your heart as well. So people, take some tissue and put it near to you because you would need them seriously.