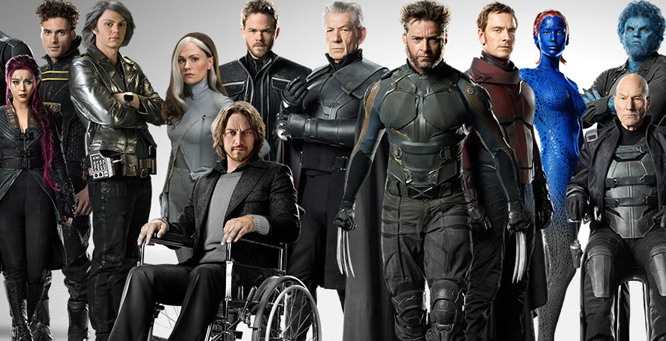 The X-Men franchise is by far, one of the oldest franchises to have graced the silver screen. It was first introduced in 2000, and it has since released a dozen or so movies which have received critical acclaim as well as critical flops from movie audiences.This was  X-Men: First Class was a very important film in the franchise. The film re-established the franchise as still being able to put out incredible material, even after the emergence of Marvel Cinematic Universe.
Matthew Vaughn, the director of First Class was responsible for bringing back quality into the fledging franchise. The previous films X-men: The Last stand and X-Men Origins: Wolverine were a big loss for Fox. Vaughn was not signed on to direct at first, having only written the script with Jane Goldman and Zack Stentz. He, later on, helmed the movie, and the rest, as they say, is history. But was the film as genuine to the script or was it just a hoax that went right?

The site Cinemablend sat down for an interview with screenwriter Ashley Miller as part of a promotion for the new Austin Film Festival published book On Story – Screenwriters & Filmmakers On Their Iconic Films. Miller provided some interesting tidbits about the movie, including two fight scene so epic that the sequence was cut due to over-budgeting:
"There was stuff that we were playing with where we would have a couple of telepathic battles between Emma Frost and Charles. The whole idea of them was that Charles was learning how to use his powers, number one, and number two, that there were threats even in the safety of his own mind."
The Emma Frost/Charles Xavier fight was not the only fight fans did not get a chance to experience. A fight with Cerebro was also in the works but was cut for an obvious reason- it would be hard to portray what was written in part to the screen.  Some visuals just do not work.
"It all led up to a fight inside a space that Xavier had created in his own mind that looked very much like Cerebro, as we understand it now. It was cool, and it was in the context of him interrogating her and Magneto after they captured her. There was cool stuff like that, but difficult to realize."
Movie lover who writes about movies.