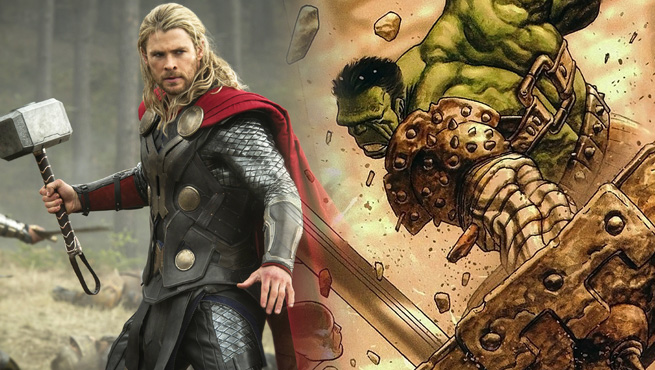 This week, Thor Ragnarok finished filming its principal photography in Australia. Chris Hemsworth, Taika Waititi, and Tessa Thompson did an impromptu Facebook Live Broadcast from the set of Thor Ragnarok to celebrate their last day of shooting. The video also gave a pivotal information about a character that may be important for the upcoming film.
Between the jokes that were shared by the three of being "fired" and the movie being a "direct-to- VHS," director Taika Waititi let slip a film fact that may still be a secret for the movie. He introduced an actor who played a character called Miek, which may seem nothing out of the ordinary to a regular viewer but for Marvel fans, it's major news.
Marvel had confirmed that Ragnarok would feature parts of the comic book Planet Hulk's storyline for Ragnarok. Miek was an important character in Planet Hulk. He was an ally who helped Hulk take down the Red King in the comics. He was also a gladiator who had to fight the hero before being close allies. The character changes his motives in World War Hulk storyline as he tries to manipulate the Hulk into making trouble across the galaxy and destroying Earth as well.
Thor Ragnarok seems to be a culmination of various storylines, as Hulk and Thor are also set to have an "old fashioned buddy road movie." It has also been revealed that the heroes may be in the search for Odin, Thor's father who had disappeared in Thor: The Dark side. How much the storyline will focus on Planet Hulk is another story. The Red King from the comics is already being replaced by Grandmaster in Ragnarok, so it's doubtful that Hulk will cause an anarchy, becoming a ruler of the Planet Sakaar for the film. Only the film's release will put a confirmation of what the movie will truly bring for Thor fans.