Ron Howard directorial, Inferno, which is based on the 2013 novel of the same name by Dan Brown is now in the weighing scale of reviews. Being one the biggest openings of this week, it seems like the film has failed to thunder the moviegoers. The major star cast includes Tom Hanks, Felicity Jones, Irrfan Khan, Omar Sy, Ben Foster, Sidse Babett Knudsen, Ana Ularu, Ida Darvish, Cesare Cremonini. And as per critics, the movie, Inferno is another level of hell.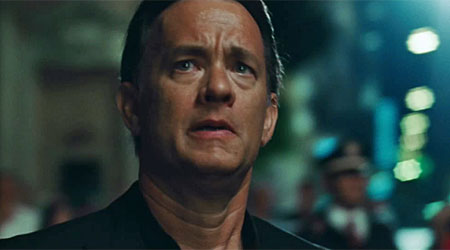 Harvard Symbolist Robert Langdon wakes up all wooly-headed in the state of amnesia. He found himself head-wounded with drips attached to his arms. And then Dr. Sienna Brooks(played by Felicity Jones) tells Langdon that he was injured and was in the unconscious state. And it turned out that he had lost his memory and didn't remember what happened to him.
Later he realizes that he was in Italy and not in the university. As the Florence police look for him, Brooks helps him to decamp from the hospital into her apartment. And then Langdon suddenly takes out a bio-tube and finds out that it had something menacing, which he makes sure that does not fall into the wrong hands. And in between, he crosses Irfan khan's character Harry Sims 'The Provost'.
Howard's adaption of the novel Inferno is lacking the rope and is a predictable thriller. Moreover, the action filled with blazing gunshots and chaos will make you sleep. So, have a caffeinated beverage with yourself.
The Empire online reviews: "It's not the worst of the trilogy, but this is less for fans of thrillers and more for people who are pining after last year's holiday to Florence".