Brad Pitt left Jennifer Aniston for Angelina Jolie in 2005. Obviously, it was a difficult time for her. It is reported that Jennifer Aniston looks at the looming divorce of Brad Pitt and Angelina Jolie as 'karma'. Read that Aniston had to say, 'Yeah, that's karma for you!'. It is also claimed that Aniston is kind of satisfied after hearing the breakup of Brangelina. The split of this lovely couple shocked everyone, however, sources claim that Aniston always knew that this day would come. Aniston's friends look at Angelina as a crazy manipulator.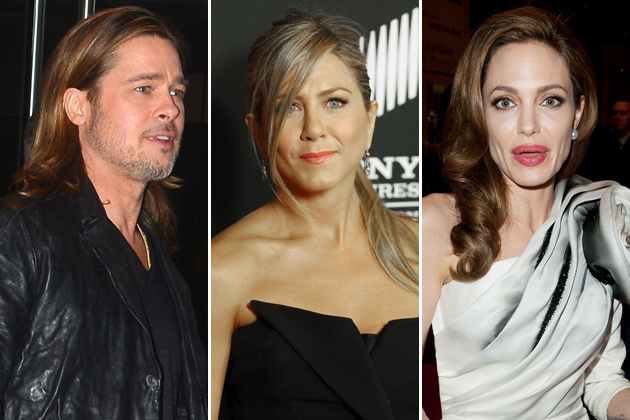 Aniston and Brad were together when they together appeared in an episode of F.R.I.E.N.D.S. Ironically Brad's character, Will Colbert, was designed to be the one who hates Rachel Green, Aniston's character. Brad and Aniston had their wax figures revealed at Madame Tussauds in London. This happened a few months before their separation.
Bard and Aniston were happily married together, until, Angelina stole Brad from Aniston. It was a very difficult phase for her. Though it is reported that Aniston is quite happy about this, but her friends are of the view that she has moved on and his quite happy with her husband.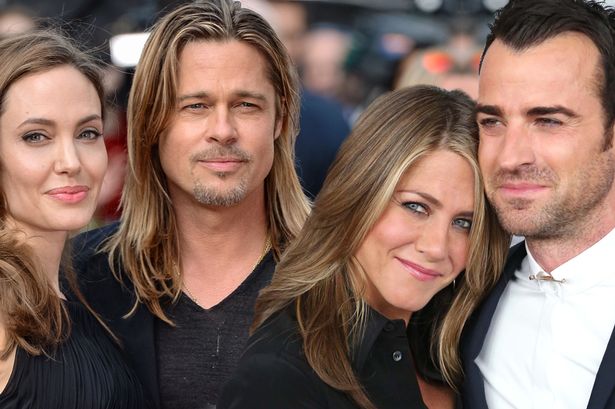 Aniston is avoiding going public and commenting about the entire episode, however, it is believed that she is probably celebrating with Courteney Cox by having a margarita. Well, there was a time when Aniston went through a tough phase. She lost her love because Angeline stole it from her and now Brad-Angelina have separated.
This is what Aniston said in an interview couple of years back, 'It's funny when you hit a place in a relationship and you both realize, We maybe need to do something else, but you still really, really love each other. I deeply, deeply care about him; we talk, we adore one another. And that's where it is.'
Life is funny, it does so many things to you that you have not even imagined.