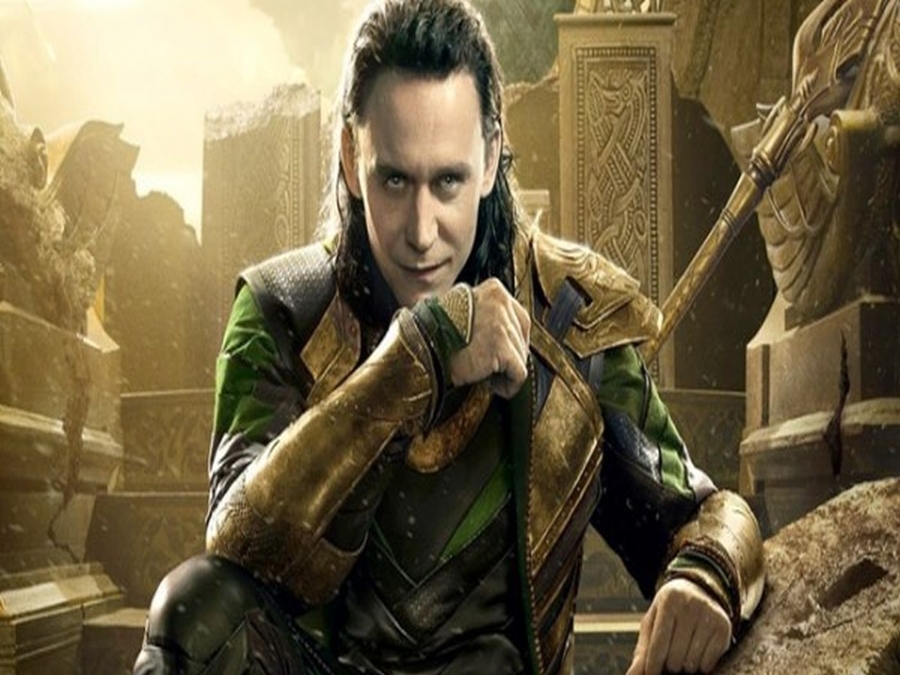 Tom Hiddleston has been busy filming Thor: Ragnarok in Queensland, Australia for the past few month along with his co-stars Chris Hemsworth. The production has been kept under wraps with little to few information about the film and cast. Fans have been grabbing onto any information that has leaked out of the new film. Many of this information coming from social media sites like Twitter and Instagram. Stars Chris Hemsworth and Mark Ruffalo have posted obscure set pictures on their Instagram accounts along with Tom Hiddleston, who famously debuted on the photo sharing site in full Loki gear. Of course, we never got to catch a glimpse of his costume but now the time has come.
On 1st September, a South Korean fan posted on Instagram a picture of himself and Loki (in full costume) as well as one with Anthony Hopkins and Chris Hemsworth (also in full costume). The pictures have since been deleted- Marvel Studios showing their ninjas skills on speed it seems. But like many unwanted pictures, what is posted on the net stays on the net whether you like it or not. In this case, we like it very much. The fan site Tom Hiddleston News Twitter account still has the image embedded in a tweet.
First look on #Loki's outfit in #ThorRagnarok *uncontrollably excited!!!!* https://t.co/n29yQZAdaA pic.twitter.com/IfOLoVsZNt

— TomHiddlestonNewsCom (@TWHnewsCom) September 1, 2016
In the picture, Loki is seen sporting his trademark ankle-length vest with the killer shoulder pads, but the mandarin collar tunic with the golden crescent that previously anchored his look is gone. In its place is a wrap-around number that more resembles his prison look, and which possibly signals the lower status of Thor's adopted brother.
Marvel's Thor: Ragnarok is directed by Taika Waititi. It stars Chris Hemsworth, Tom Hiddleston , Idris Elba, Sir Anthony Hopkins, Tessa Thompson, Karl Urban, Mark Ruffalo, with Jeff Goldblum and Cate Blanchett. Thor: Ragnarok is set to open in theaters on November 3, 2017.