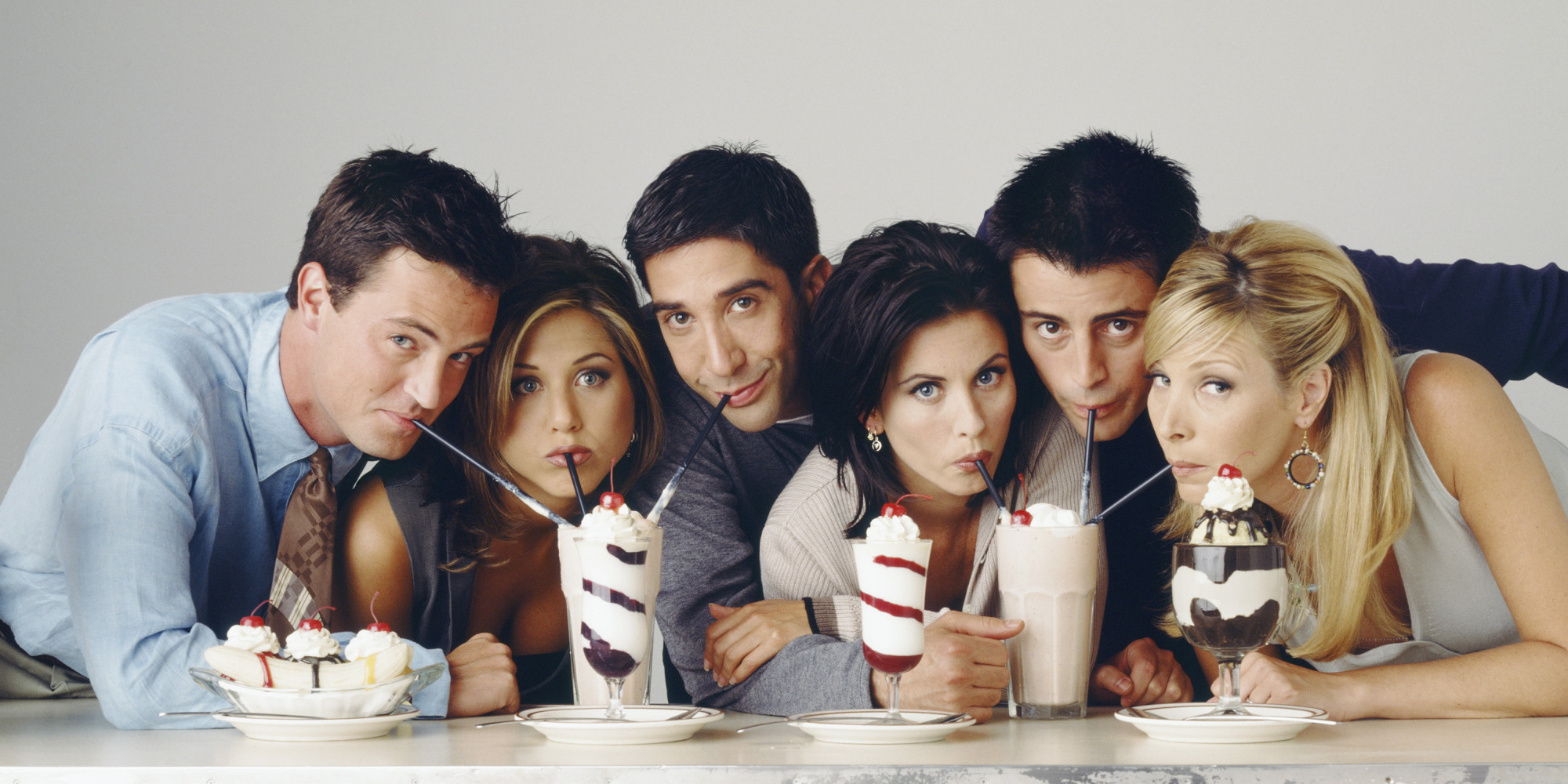 F.R.I.E.N.D.S has given most of us this never ending hangover (at least to me).  Everything about F.R.I.E.N.D.S was beautiful. Awesome characters, plots, lines and everything about it were amazing. Here are certain facts about F.R.I.E.N.D.S which you might like. So have fun reading these sweet little things about your favourite show…..
1) There was this poster behind Monica and Rachel's TV. This was basically there to hide the large hole, which was used by the crew (at times) for shooting.

2) The fountain was actually inside Warner Bros. Studio Facilities.

3) Lisa Kudrow (Phoebe) played Ursula on Mad About You as well. Thus, it was decided to link two characters and hence Phoebe and Ursula were portrayed as twin sisters.

4) There was a change in Monica and Rachel's apartment no. as well as Joey and Chandler's apartment no. The nos. were changed because it was believed that their apartments were at a height and hence 4 & 5 didn't suit the plot.

5) Joe had black chairs initially which were stolen in the episode, "the one with the cat" and Chandler bought brown chairs in the episode, "The one where Chandler crosses the line". It was believed that the black chairs were making it difficult to shoot because of lighting and hence brown chairs were considered.