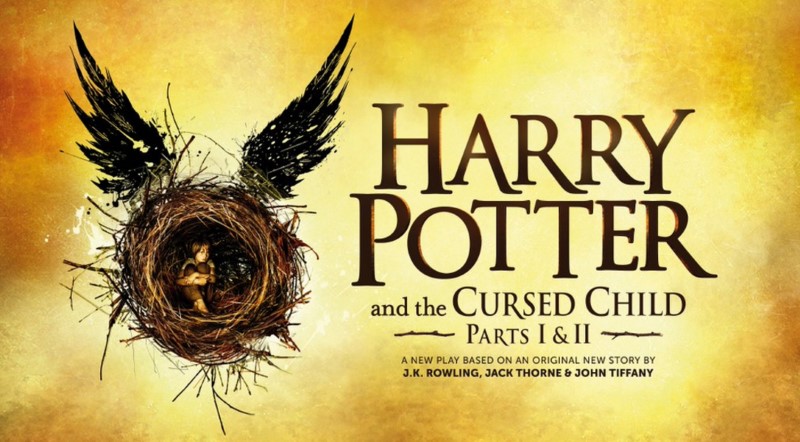 Excited would be an underrated word to use for the next Harry Potter and The Cursed Child. J.K Rowling has been ruling our childhood since we can remember. It did sadden us with the end of the seven series Harry Potter: Deathly Hallows, but here we are back again already looking forward to the eighth book.
So here's what we have so far from Harry Potter and The Cursed Child, unravelling with a brand new look to Harry Potter series, this time, it would be Ron, Hermione and Rose who take the show away. The storyline picks up right from where it was left out at the Deathly Hallows.
We can see a happy Ron (Paul Thornley), Hermione (Noma Dumezweni) and Rose (young Cherrelle Skeete) in the perfect family picture from the first look. Ron and Hermione also have a son, Hugo, since he's not reached the Hogwarts age so he's kept away from the first act of the play.
Cherrelle Skeete unveiled a few characteristics about Rose: "Rose is ambitious, obviously her mum is Hermione so she's got a lot to live up to. I think they're quite similar in the fact they put a lot of pressure on themselves. And she just wants to do the right thing."
Rowling further said: "Rose is like her mother, but more secure, more grounded. She was born to wizards and knows her place in the world. Cherrelle plays her perfectly: bossy but deeply lovable."
J.K.Rowling was super excited when casting Thornley and Dumezweni for the part, she said "I saw Noma workshop the part and when John Tiffany told me he'd cast her, I was overjoyed. She gets Hermione inside out."
When discussing about Ron in his 40ish age as a character, Rowling went on to say that "Ron in his forties isn't very different from Ron in his teens, except that his feet hurt a bit more. Paul's so funny and brilliant in the role." Thornley stated that the costumes department made an effort to make Ron look "as though he doesn't really care what he wears in the morning."
Though the plot of the play is not very clear, so it's difficult to determine if Rose Granger-Weasley and Albus Severus Potter, along with Hugo, get along as well as their parents did. Alternately, joining Rose and Albus at their first year at Hogwarts would be Scorpius Hyperion Malfoy, the son of Draco and Astoria Malfoy. Will Rosie, Albus, and Scorpius be the new trio in Cursed Child? Or not!
Harry Potter and the Cursed Child begins preview performances on June 7 at London's Palace Theatre. The Scholastic press will release the script book of Cursed Child on July 31.