Celebs
10 Celebrity Divorces – Could it get messier than this?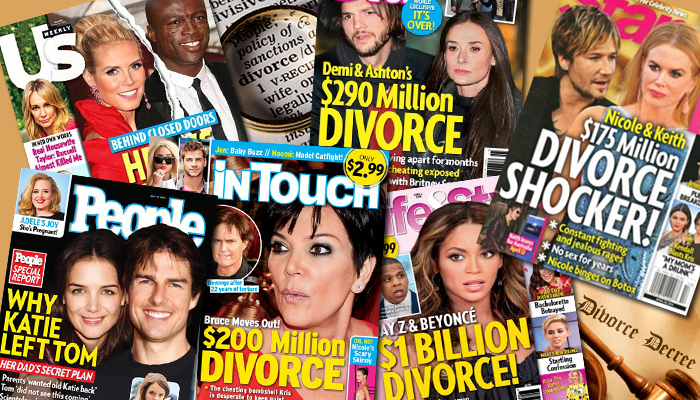 "Love is all around me and everywhere I go" the famous song by Boyzone. Well if only it was true! This doesn't seem when it comes to celebrities. They can just walk in and out of relations and marriages when it suits them.  The only reason celebrity marriages don't last is when there's cheating (which seems to be very common), abusive relations and a whole lot of money are involved. Here we have 10 top celebrity divorces which kind of made big time news in tabloids. Read on to know more:
Christie Brinkley and Peter Cook – married from 1996-2008: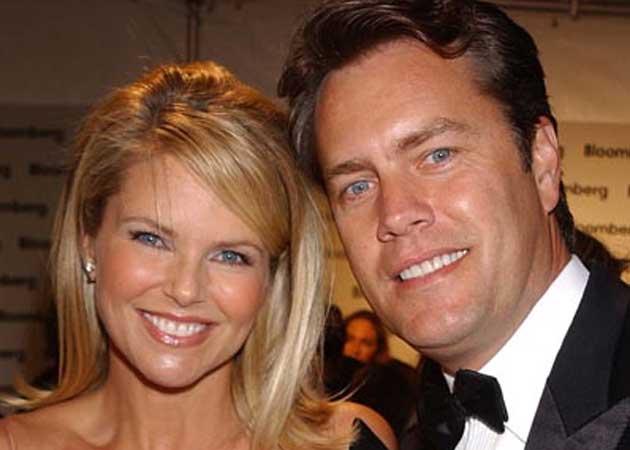 Peter publically admitted cheating on Christie with an 18-year-old assistant Diana Bianchi. Peter paid Diana quite a bit of cash to prevent her from suing him. It doesn't end here, Peter spent around 3k each month for internet porn. In the final divorce settlement, Christie paid 2.1 million dollars to Peter so she could have sole custody of the kids.
Brandi Glanville and Eddie Cibrian – married 2001 – 2010
Their relation did not set off like they had planned and were constantly in the news. In 2009 Eddie cheated on Brandi with LeAnn Rimes who was also married at that time. Brandi used this issues in the Beverly hill franchise of The Real House Wives of Beverly Hills in 2010. Eddie cheated quite a few times including Tina Murray from Vander Pumps Rule waitresses.
Kim Kardashian and Kris Humphries – married 2011 – 2013
"I was in love and I pictured my life as a fairytale life", they even had a 10 million dollar live wedding on the show 'In keeping up with the Kardashians' in 2007. Kim requested for divorce right after a few months of marriage. Chris demanded an annulment on the basis of fraud on Kim's part. He felt like he was used from the very start and the marriage was just a publicity stunt. Chris went on to accuse Kim of cheating on him with Kanye West.
Kate Gosselin and Jon Gosselin – married 1999 – 2009
It did not come as a surprise as the couple fought a lot on the sets of Jon and Kate plus 8. The challenges they faced on raising 8 kids. Jon accused Kate of using kids for fame and being an absentee mother. Network tried to keep them together for the sake of the show. But they went their separate ways.
Liza Minnelli and David Gest – married 2002 – 2007
Before applying for divorce David and Liza were already suing each other. David wanted 10 million dollars from Liza on the basis of neurological damage she inflicted on him with various beatings during their first two years of marriage. Their accusation went on from giving STD by Liza to converting David into and alcoholic by Liza. Liza even accused David of stealing money 2 million dollars from her when he was a producer.
Linda Hogan and Hulk Hogan – married 1983 – 2007
They had the most aggressive violent relationship. Linda claimed Hulk of carrying an affair during their marriage. They had 4 years of battle to divide Hulks assets, during which time they blew over 100's of millions during their marriage. Linda finally received 40% ownership of his company and 70 % of their liquid assets and a 3 million dollar property settlement. In her memoir she wrote, Hulk abused her physically and mentally in his drug fused rages.
Heather Mills and Paul McCartney – married 2002 – 2008
Constant fighting and lots of time apart were the main reason for their divorce. Paul said this marriage was his biggest mistake. Heather requested 250 million dollars out of Paul's 800 million fortune. She demanded 400 thousand dollars a year for private flights, 80,000 for wine and 250 thousand dollars for clothes. Finally, she got finally 48.6 million dollars and 70,000 for child support and 15 million dollars in real estate.
Denise Richards and Charlie sheen – married 2002 – 2006
Claiming he made threats to kill her after 3 years of marriage and during their second child. Charlie abused Richards and was on drugs and alcohol. The divorce went on well and now after several years, they are in a good place.
Elin Nordegren and Tiger Woods – married 2004 – 2010
In 2009 Woods got into a car accident hitting a fire hydrant and a tree, it is said that he had fled from an angry Elin who was chasing him with a golf club. It came as a big surprise when Elin accused Tiger of being a serial cheater and a sex addict who had 14 mistresses. The whole fiasco was a public embarrassment for which Tiger apologized. He paid 750 million dollars to Elin on grounds that Elin would never speak to press about their divorce.
Sandra bullock and Jesse James – married 2005 – 2010
Like they say opposites attract. This was a pair that shouldn't have been. It was Jesse mistress that came out and shocked the world about their affair. Jesse was a serial cheater who even went to a sex rehab clinic.