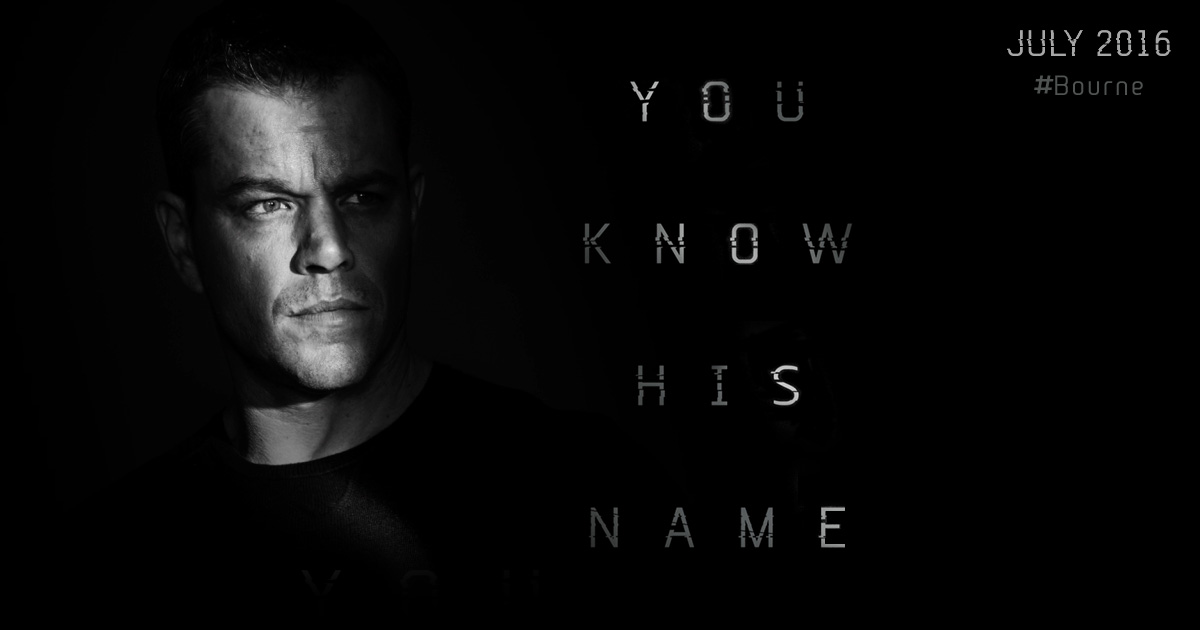 2016 has been a year of big releases and almost all the much-hyped movies did rise to the viewers' expectations to a great extent. Movies like Deadpool, The Jungle Book, Captain America: Civil war etc. were truly amazing. But the show isn't over yet. Some more biggies are gearing up for the release and let's have a look at 5 much-awaited movies of 2016 among them.
Jason Bourne
Matt Damon is all set to rock the screens once again as Jason Bourne and the latest installment of the Bourne series is titled as Jason Bourne. It was a shock to the fans when Matt Damon announced that he won't be doing another Bourne film and he was not seen in The Bourne Legacy which was released in 2012. But now things have changed and Matt Damon will be returning as Jason Bourne and the film is all set to storm the screens from July 29. But a question still remains unanswered regarding Jeremy Renner's Bourne character. Let's wait and see.
The Conjuring 2
Director James Wan who is best in delivering horror movies in the current generation is back with The Conjuring 2. This movie is a sequel to The Conjuring which was released in the year 2013. The movie was widely appreciated and was a box-office hit. The trailer of The Conjuring 2 seems extremely stunning and scary. It's crystal clear from the trailer that James Wan is going to offer something special for the audience.  Wait until June 10 and experience it yourself.
Suicide Squad
Things didn't go quite well for DC fans this year so far as Batman V Superman: Dawn of Justice couldn't meet up to their expectations. Now all eyes and hopes are on Suicide Squad which will be releasing on August 5. It will be fun to watch the DC villains joining hands together for a mission. Another highlight of the movie is Jared Leto's Joker role and everyone is eagerly waiting to see his performance.
Teenage Mutant Ninja Turtles: Out Of The Shadows
This movie is a sequel to Teenage Mutant Ninja Turtles released in the year 2014. Teenage Mutant Ninja Turtles received mixed and unfavorable reviews even though it was a box-office success. According to some sources, the sequel will be having all the essential elements which were lacking in the first part. The trailer looks good and promising.
Now You See Me 2
This movie is a sequel to the 2013 film, Now You See Me directed by Louis Leterrier. Now You See Me 2 is directed by Jon M. Chu and will hit the screens on June 10. Even though the critic reviews were mixed, the normal audience gave thumbs up to the film and it became a huge box-office hit. The Four Horsemen are all set for their second act and everyone is super excited.