Uncategorized
Start-Up India: 7 Ventures Funded by the Great Ratan Tata in 2016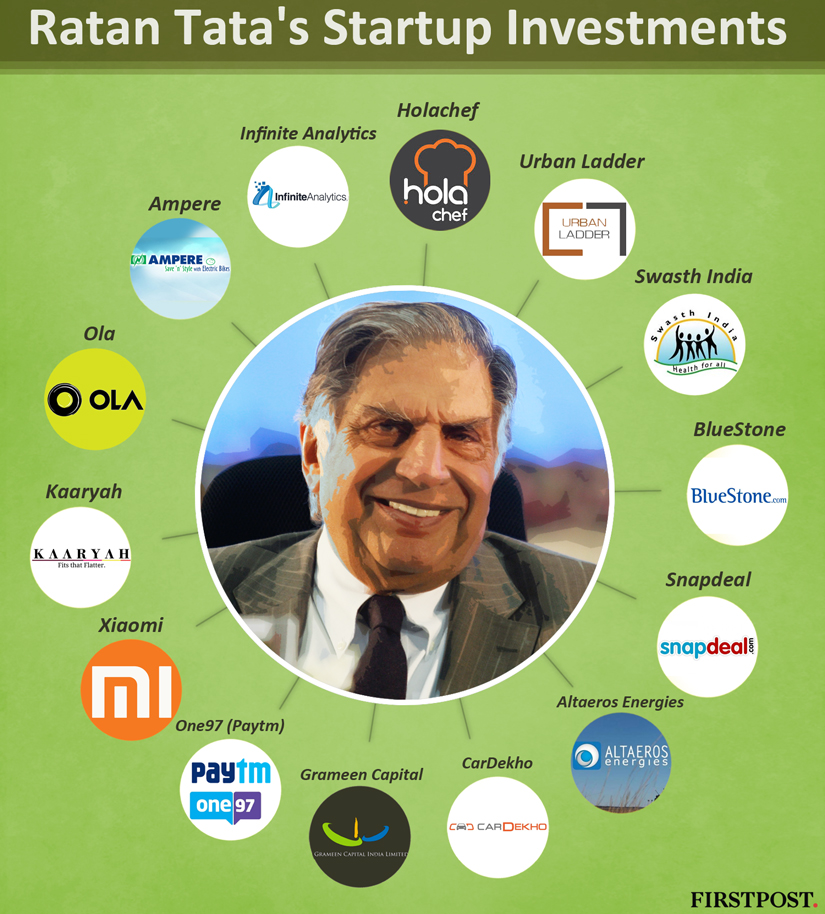 Recently, the Modi government announced a scheme "Start Up India, Stand Up India" to encourage young people to be job creators instead of job seekers. The idea is to make a start-up ecosystem in the country which create a favorable business environment for the budding entrepreneurs. The initiative has been widely applauded from all corners as it's virtually impossible for the industry to absorb the millions entering into the job market every year.
Mr. Ratan Tata is one of the most respectable and successful figure who helmed a multi-billion dollar diversified conglomerate for decades. Although, he is not a first-generation entrepreneur, he inherited Tata Group from the iconic J.R.D Tata but where the Tata group stands today is largely on account of the leadership and entrepreneurial skills of his son Ratan Tata. He retired from the chairmanship of Tata group and set his sights on the funding of new ventures started by ambitious young minds, who want to change the rules of the game.
Following is the list of start-ups where Mr. Ratan Tata has personally invested his money in the year 2016 till now:
Invictus Oncology
His latest investment is in a next-generation cancer therapeutic start-up which is engaged in designing anti-cancer drugs using super-molecular technology platform.
Moglix
It is a manufacturing tech start-up that aims to disrupt industrial products markets space for buyers and suppliers across the world. It involves B2B procurement of industrial products like MRO, fasteners and electricals.
in
It's a pet-care portal which seeks to tap growing pet grooming market in India, Mr. Tata's investment will definitely add credibility to the pet-care sector in India.
Tracxn
It's a start-up intelligence and market research platform which leverages data analytics to help global VC funds, private equity players track start-up market and identify viable companies and opportunities.
CashKaro
This is an online cash back and coupon venture which works with the online retailers such as Amazon.in, Paytm, ShopClues, Jabong etc.
FirstCry
It's an online shopping platform particularly for baby products, it has over 2 million customers with 150 branded offline franchisee stores across 100 cities.
Teabox
It's a specialized tea start-up which is going to benefit immensely from Mr. Tata's experience with Tata Tea. It sources premium teas directly from plantations of Assam, Darjeeling etc and sell it online to customers all over the world.