News
Television
5 Reasons Why You Must be Excited About Samurai Jack Coming Back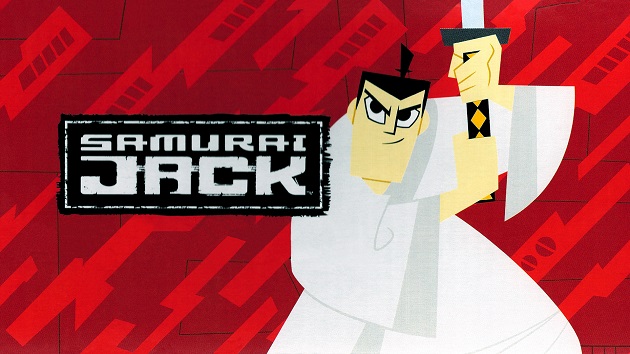 "Jack Is Back!"
After more than 10 years, an array of rumours, and hundreds of "Remember that show?" discussions, fans of the critically acclaimed anime Samurai Jack can finally rejoice as Adult Swim has announced that Genndy Tartakovsky, the animator behind the cult classic as well as favourites like Dexter's Laboratory and the animated Star Wars: Clone Wars micro series, is back to produce a new season that will land on Toonami in 2016.
For those unaware, Samurai Jack told the story of Jack, a prince with a magic sword who sought to save his father's lands from a shape-shifting demon named Aku. Before he could land the final blow against Aku, the demon used its power to open a portal to the far future and fling Jack into it. The land was overrun by Aku and his evil forces, and Aku was the undisputed ruler of the future that Jack arrived in.The series earned two Emmys during its run, but was cancelled in 2004 without treating the followers with a conclusion.
Now that its back, here are 5 reasons you HAVE to be psyched about this show.
A Conclusion.
With a plot this interesting, and the critical acclaim for the series, substantiated by the 2 Emmys that it received, it was a major shock to fans of the sword bearing samurai that the show was abandoned without a conclusion.
The news of the show's return comes as a treat to those who still believe Samurai Jack to be the "Firefly" of animated series.
The Visuals.
Ever since it was released, Samurai Jack mesmerized its viewers with stunning visuals and extremely intelligent animation. Nothing beats Samurai Jack in its sheer visual intensiveness. Genndy Tartakovsky pulls off all the stops to make each episode a treat to watch using contrasting colour pallets, split screen encounters, and great designs to top it all off. In an age where animations were moving towards more realistic visuals, Samurai Jack maintained its comic style animations and it did so with perfection. Today, when animations are being criticized for blunt and overdone designs, it will be exciting to go back to a more "Comicky" and visually appealing series.
Action Sequences
Even though aimed at a younger audience, Samurai Jack had its fair share of "Boss Battles" to accompany the humour. The best part about these battles was that the creator pulled off great action sequences without using gruesomeness or gore. He in turn used intelligent and innovative visual techniques and strategies. This made the viewer more inclined to watch the whole episode to find out how Jack defeats the villain. A great example of this is the episode "Samurai vs Ninja".
A reason to Binge watch the Original.
By now we have cleared the fact that the original Samurai Jack was a masterpiece. Its combination of great visuals, good music, and intelligent animations makes it one of the best series from the 2000s. It's a timeless piece of art which can be seen infinite times. So now that the continuation is on its way, we have all the more reason to watch all 52 episodes all over again to get in the "zone" just in time for the next season.
Hope, that Cartoon Network will finally get its act together.
In recent times, much has been said about Cartoon network losing its charm. The once favourite channel is slowly becoming a laughing stock among anime enthusiasts, and with its recent releases, it has only made it worse. The revival of Samurai Jack is a sign that CN is finally looking to serve to a much wider consumer base than the average toddler. Perhaps, this will result in the revival of some other classics, and subsequently lead to development of better cartoons.
If people were made out of chocolates, Raaj would be a cannibal. An enthusiast of Music, Movies, Food, and technology, he loves sharing his opinion and is not one to shy away from a debate to justify them. His domain of writing includes anything from a cricket match to politics. A contradictory being, he dreams of travelling Europe and sleeping for a whole week simultaneously.