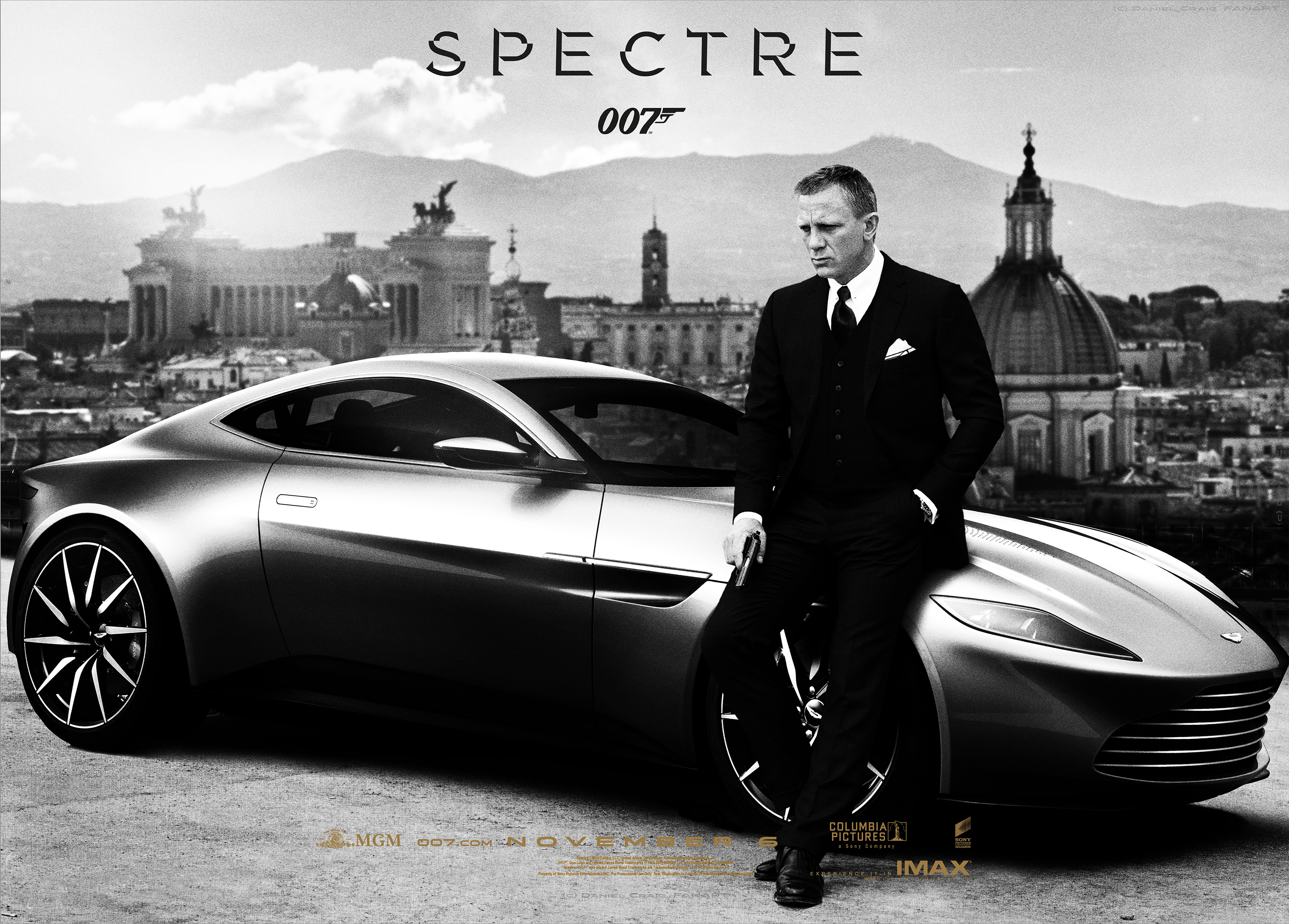 Spectre
"The tradition for Bond is always real stunts, real action, real explosions…" says Director Sam Mendes in the latest vlog about the action sequences in SPECTRE.
Spectre will be the twenty-fourth James Bond film produced by Eon Productions. It will feature Daniel Craig in his fourth performance as James Bond, and Christoph Waltz as Franz Oberhauser, the film's antagonist. Directed by Sam Mendes in SPECTRE, a cryptic message from Bond's past sends him on a trail to uncover a sinister organization. While M battles political forces to keep the secret service alive, Bond peels back the layers of deceit to reveal the terrible truth behind SPECTRE.
He Named Me Malala
— "One child, one teacher, one book and one pen can change the world." – Malala
HE NAMED ME MALALA is an intimate portrait of Nobel Peace Prize Laureate Malala Yousafzai, who was targeted by the Taliban and severely shot in the head when returning home on her school bus in Pakistan's Swat Valley.  The then 15-year-old was singled out, along with her father, for advocating for girls' education, and the attack on her sparked an outcry from supporters around the world. She miraculously survived and is now a leading campaigner for girls' education globally as co-founder of the Malala Fund.
Acclaimed documentary filmmaker Davis Guggenheim (An Inconvenient Truth, Waiting for Superman) directs the film. He interviews the 18-year-old and her family at their new home in the UK, revealing her father as one of her chief inspirations, and follows her as she speaks to students in Kenya and addresses the president in Nigeria. According to The Hollywood Reporter, Guggenheim tells her story "in a deft and affecting way", and "does some of his most heartfelt work in this tribute to Malala and her entire family". (Credit: Fox Searchlight)
The Lobster
The Lobster is a 2015 internationally co-produced comedy drama film directed by Greek director Yorgos Lanthimos in his Anglophonic debut. It was selected to compete for the Palme d'Or at the 2015 Cannes Film Festivaland won the Jury Prize. The story in the movie shows a dystopian near future where single people, according to the rules of The City, are taken to The Hotel where they are obliged to find a matching mate in forty-five days. If they fail, they are transformed into beasts and sent off into The Woods. In that setting, one man escapes into The Woods and falls in love with a Loner, despite the rules.
This isn't the type of film Farrell normally goes for, to say the least, but he's a revelation here – every bit as funny and hang-doggedly adorable as he was in Martin McDonagh's In Bruges, but with an additional tragic humility that makes The Lobster, despite its slicing weirdness, surprisingly moving. Every frame has been composed with cerebral coolness, and the hotel and its surrounding forests are shot with a dream-like lucidity. I haven't seen anything quite like it before, and I'm still not sure that I have even now. This is the kind of film you have to go back to and check it really happened. (Credit: Telegraph)
Beasts of No Nation
Beasts of No Nation is a 2015 West African war drama film directed, written and filmed by Cary Fukunaga, based on the 2005 novel of the same name by Uzodinma Iweala It was screened in the main competition section of the 72nd Venice International Film Festival where it won the Marcello Mastroianni Award.
In an unnamed West African country, when civil war tears his family apart and militants kill his father, a young boy named Agu is forced to join a unit of mercenary fighters. Based on the critically acclaimed novel by Nigerian-American author Uzodinma Iweala, Beasts of No Nation uses recent conflict as the basis for a timeless story, immersing us in the joys, fears, and resilient spirit of one remarkable boy. The film is scheduled to be released on Netflix globally on October 16, 2015.
The Peanuts Movie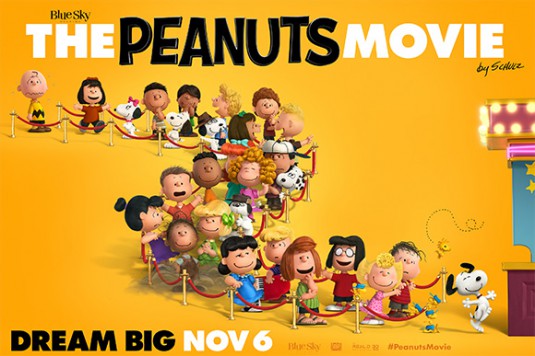 Although the movie is due scheduled on 6 November I couldn't help including this in the list. Our favorite Charlie Brown, Snoopy and the whole Peanuts family are coming alive in the upcoming The Peanuts movie.
Snoopy embarks upon his greatest mission as he and his team take to the skies to pursue their arch-nemesis the Red Baron, while his best pal Charlie Brown begins his own epic quest back home. The Peanuts Movie is produced by Blue Sky Studios and distributed by 20th Century Fox based on Charles M. Schulz's comic strip Peanuts. The film is directed by Steve Martino and written by Craig Schulz, Bryan Schulz, and Cornelius Uliano, and features the voices of Noah Schnapp and Bill Melendez (via archival recordings). It is set to be the fifth full-length feature film to be based on the comic, and the first feature film based on the characters in 35 years. The film will commemorate the 65th anniversary of the comic strip, and is scheduled to be released on November 6, 2015.
A curious soul, a travel-enthusiast and a fashion freak. Loves yoga,photography,painting and books.Her favorite pastime is to 'wonder' anything at anytime.Agile and placid are the two words that describe her the best…although it's quite oxymoronic and yet very effective.Most importantly she is very fond of MINIONS!