News
10 Top Players in NBA History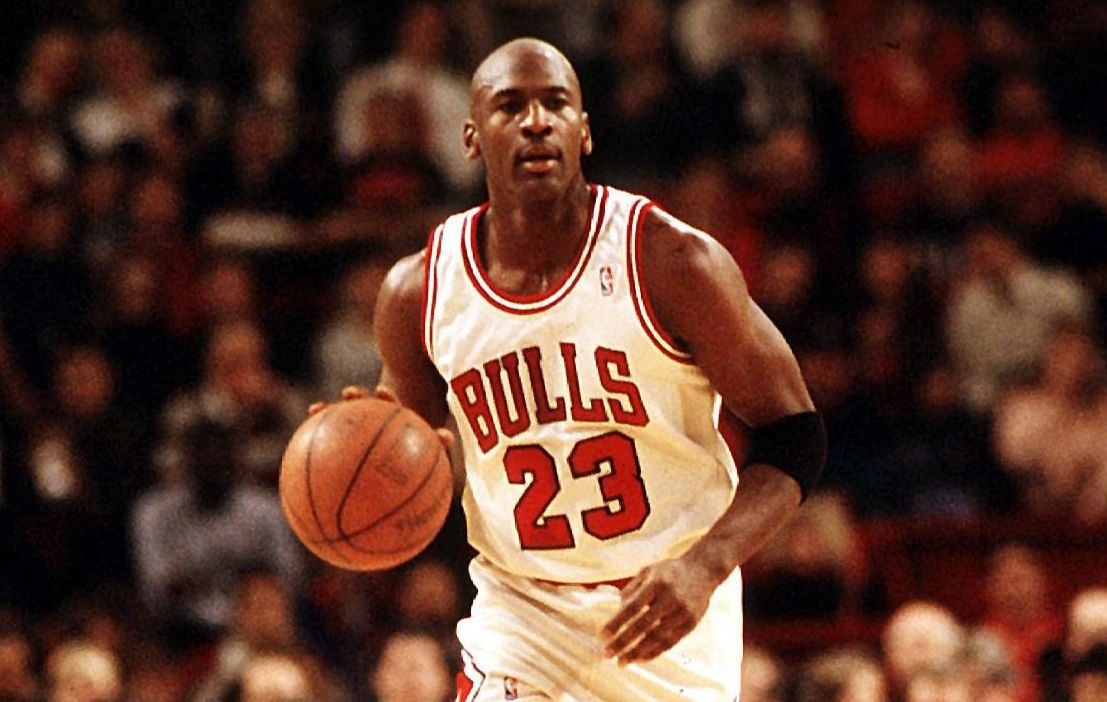 If we are talking about the game of basketball and we will divert ourselves to NBA automatically. This is the greatest league where all the greats meet up and legends were created. With all things said and done, these are the top 10 greatest players of all time:
Tim Duncan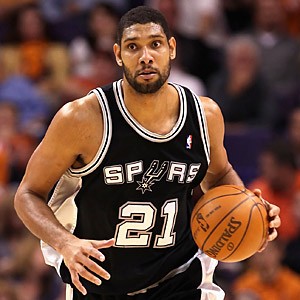 Tim Duncan is born in 1976 and has been playing for Spurs since 1997. He was actually a swimmer but turned to basketball when he was in the 9th Grade. He has won 4 NBA championships and was 2 times MVPs. And also he is the only player ever to be selected to both the All NBA and All Defensive Teams in every one of his first 13 seasons.
Shaquille O'Neal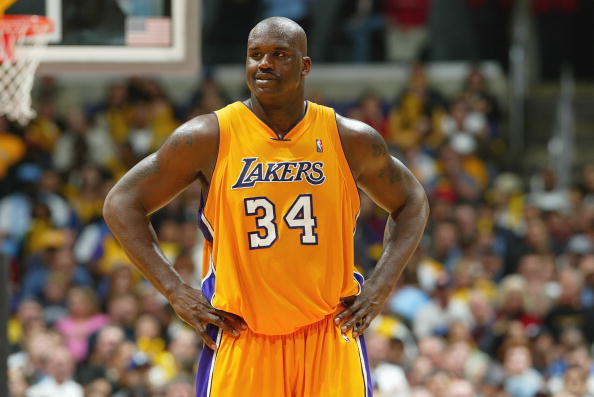 Nicknamed "Shaq", he was drafted by the Orlando Magic and quickly became one of the best centers in the NBA league. He won 3 consecutive titles (2000-2002) with Los Angeles Lakers despite having tension with teammate, Kobe Bryant. He got his MVP award in the 1999 – 2000 season.
Kobe Bryant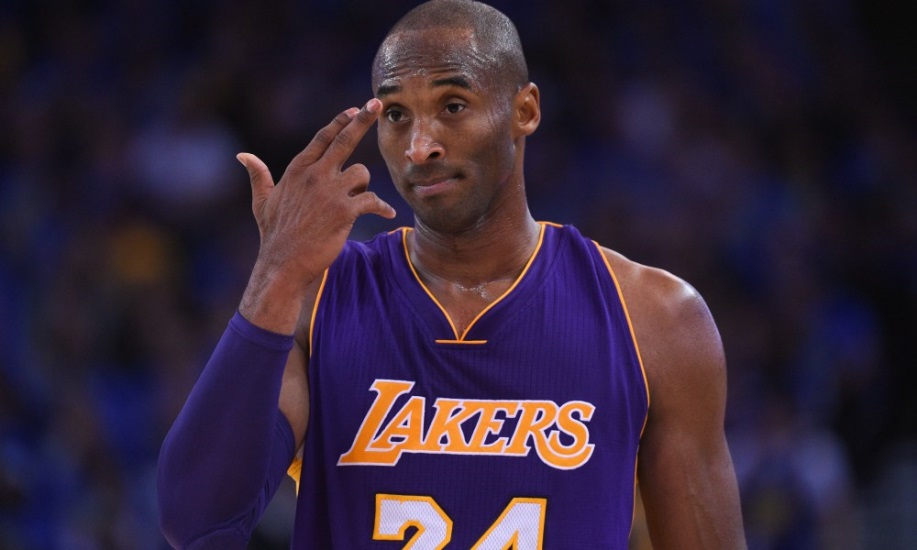 After he graduated from high school, he had played for LA Lakers ever since. He has won 5 NBA championships with the team plus 17 time All Star player. Together with Shaquille O'Neal, they had conquered the NBA in 2000 – 2002. In 2006, he scored the 2nd all-time most points scored in a single game against Toronto Raptors (81 points).
Oscar Robertson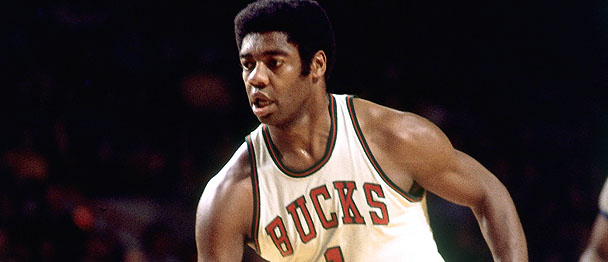 Nicknamed "The Big-O", he is the only player who has averaged a triple double for a season. He was a key player on the team which brought the Bucks their only NBA title in the 1970 – 1971 NBA season. He was also voted as one of the 50 greatest players in NBA history in 1996.
Wilt Chamberlain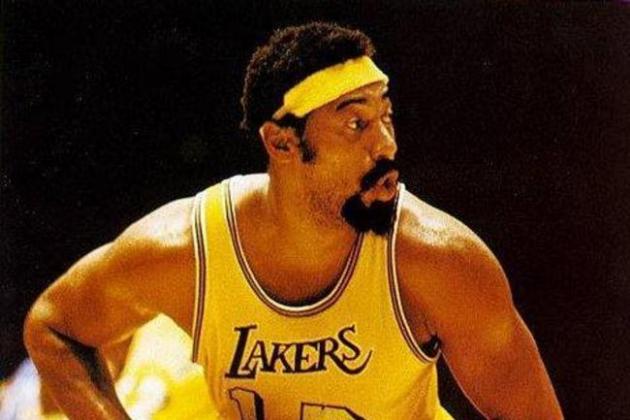 Born in August 21, 1936, Wilt Chamberlain has played in the center position and is widely considered as one of the greatest and most dominant players in NBA history. He is the only player to score 100 points in a single NBA game or average more than 40 and 50 points in a season. He is also the only player in NBA history to average at least 30 points and 20 rebounds per game in a season, a feat he accomplished nine times. He is also the only player to average at least 30 points and 20 rebounds per game over the entire course of his NBA career.
Larry Bird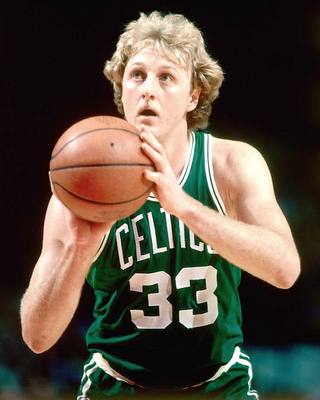 Drafted into the NBA by Boston Celtic in 1978, Larry started at small forward and power forward for thirteen seasons, spearheading one of the NBA's most formidable front courts. He was a 12-time NBA All Star and was named the league's Most Valuable Player (MVP) three consecutive times (1984 – 1986). He played his entire professional career for Boston, winning three NBA championships and two NBA Finals MVP awards.
Kareem Abdul-Jabbar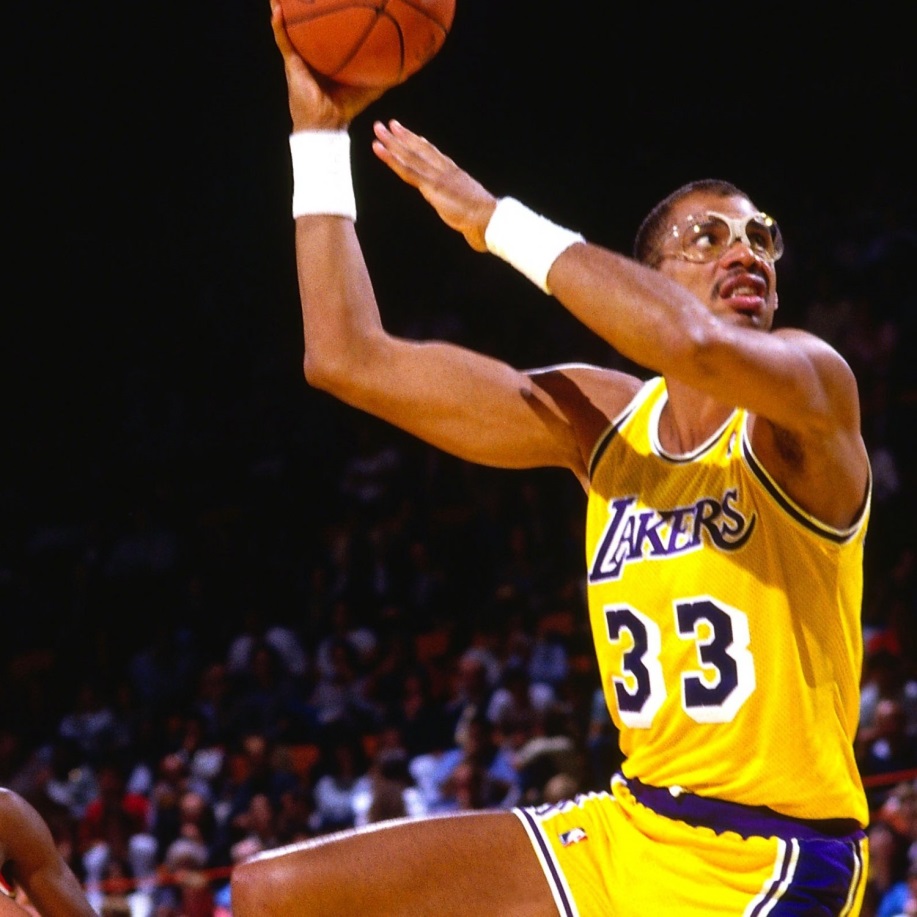 He who  played 20 seasons in the National Basketball Association (NBA) for the Milwaukee Bucks and Los Angeles Lakers as a center, he has a record six time NBA Most Valuable Player (MVP), a record 19 time NBA All Star, a 15 time All NBA selection, and an 11 time NBA All-Defensive Team member. In 1996, he was honored as one of the 50 Greatest Players in NBA History.
Bill Russell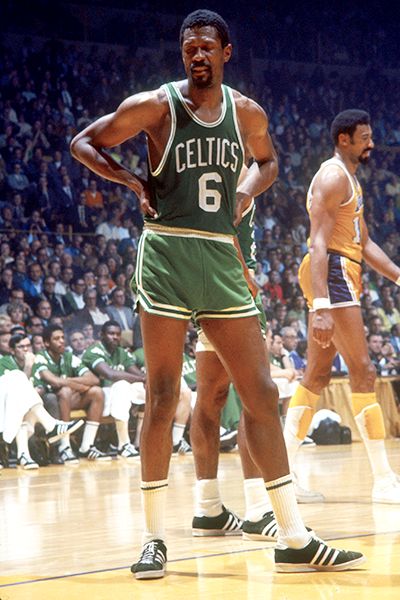 Bill Russell had played center for the Boston Celtics of the National Basketball Association (NBA) from 1956 to 1969. He was a five time NBA Most Valuable Player and a twelve-time All Star.He holds the record for the most championships won by an athlete in a North American sports league. He was equally notable for his rebounding abilities.
Magic Johnson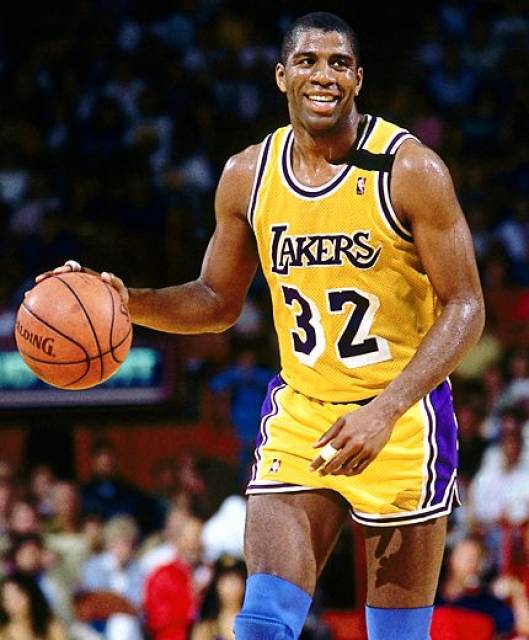 Magic Johnson had played as a point guard for Los Angeles Lakers for 13 seasons.  He won a championship and an NBA Finals Most Valuable Player Award in his rookie season, and won four more championships with the Lakers during the 1980s. He has three NBA MVP Awards, nine NBA Finals appearances, twelve All Star games, and ten All NBA First and Second Team nominations.
Michael Jordan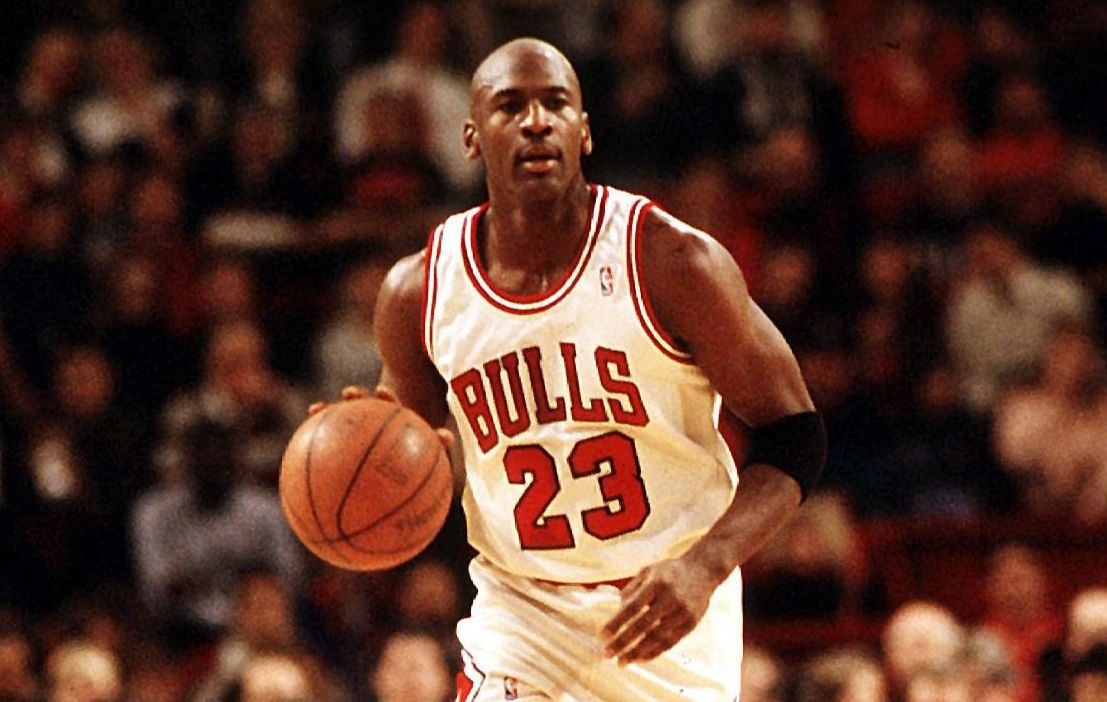 And finally, the number 1 player in NBA history is Michael Jordan. His leaping ability, illustrated by performing slam dunks from the free throw line in slam dunk contests, earned him the nicknames "Air Jordan". He also gained a reputation for being one of the best defensive players in basketball. He has many awards including five Most Valuable Player (MVP) Awards, ten All NBA First Team designations, nine All-Defensive First Team honors, fourteen NBA All Star Game appearances, three All Star Game MVP Awards, ten scoring titles, three steals titles, six NBA Finals MVP Awards, and the 1988 NBA Defensive Player of the Year Award.