News
What really happened with Housing.com?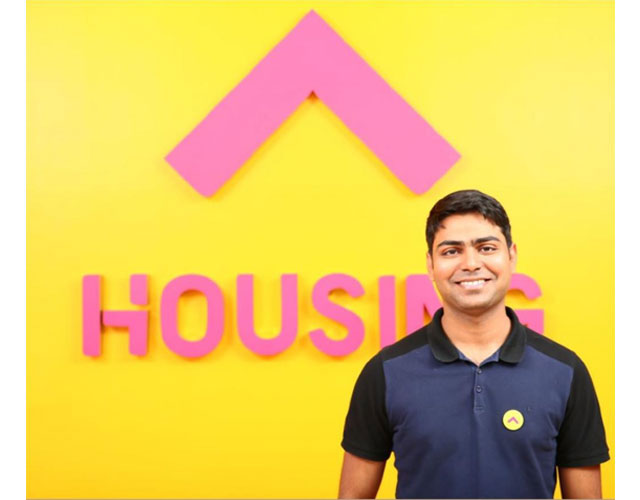 Indian economy is on a boost, accelerating at a rate of more than 7%. It is the second fastest growing economy in the world, second only to China. The reports suggest that India will surpass China in the year 2020. Well, it seems true. The major credit of this growth goes to the new startup organizations that have evolved in the last 3-4 years. 'Startups' is a new buzz world in this rapidly growing economy. The talented engineers and managers coming out from premier institutes such as IITs, IIMs, etc. are now finding it more beneficial to move to an entrepreneurial role. Unlike the past days, where a B. Tech graduate or an MBA professional aspire to get a job in some developed nation on some heavy annual package sounding in few crores INR. The graduates are now moving to set up their own company in India. Housing.com is one such organization which was started by Rahul Yadav and 11 other members of IIT Bombay.
Rahul Yadav was not good in studies as per his earlier academic career is concerned but later on got admission in IIT Bombay. The story of Housing.com starts here only. Rahul along with his three other friends was facing problem in finding an accommodation in Mumbai. This search finally ends on Housing.com, which has now more than 6000 brokers and increased its presence across 40 cities of India. This online reality startup came into existence in June 2012. Further with its multiple funding sources across the period of two years it has become a million dollar organization and it still continues to grow. The first funding had come from Nexus Venture Partners in June 2013.
Innovation is one of the key USP for Housing.com. The CEO Rahul Yadav is a young, dynamic and energetic individual lead the organization for a successful three years. The 3-D maps, a new logo, search options for PG (Paying Guest), etc. all were the part of his innovation. He had the ambition to incorporate a model and expand the organizations globally. However, due to some hitches he has been put down by the board in April 2015 when he resigned from Housing. Soon after his resignation, there was a buzz saying Housing.com has been hacked. However, it is just a new phase for Housing and we have to see many more innovations from them. Talking about Rahul Yadav, he will surely give India some other so-called "startup" in the near future. After all it's only his saying "If something doesn't exist, build it yourself, and if it doesn't work, move on".