Investing in a bike is somehow similar to buying a car – you have to choose the right size, the right model that fits your necessities, it has to respect your initial budget, has to be rigid, easy to coordinate and even look good. Most of all, it has to be a long-term investment and you have to feel comfortable while using it. Here are several aspects future bike buyers should consider before making the final decision:
Think about where you want to ride your bike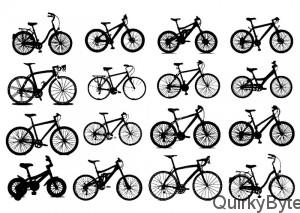 In order to choose a bicycle that is suitable for you, you firstly have to know the type of activities you normally engage in. Do you like an adventurous journey or smooth rides? Are you a mountaineer or you rather like straight roads? Asking yourself some simple questions can help you decide upon the type of bicycle you want to buy.
There are three main categories of bicycles available for riding on adventurous trips: road bikes, cyclocross bikes and mountain bikes (more details at the following link – The main types of bikes you can enjoy).
The dimensions of the bicycle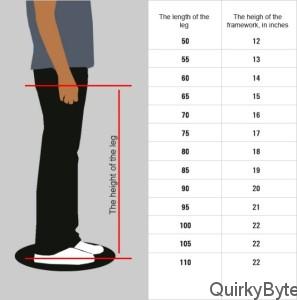 For an increased comfort and great efficiency, while riding your bike, the dimensions of the bicycle have to relate to the biker's height or the length of his legs. Moreover, the size of the bike depends on the size of the bike's framework (more precisely, on the height of its vertical tube). You can also adjust the bike to your needs while adjusting the seat post and the headset, but it would be preferable if you find a bicycle that is perfect for your body dimensions.
The best way to find the bike that suits you is to simply try it. Raise the saddle at a medium height and place one of the pedals at the maximum lower point (preferably the right pedal). Get on the bike and place your right foot on the pedal. If your leg is perfectly straight, that means the bicycle fits you. Moreover, your body on the bike has to form a 45o angle with the horizontal plan.
Wheels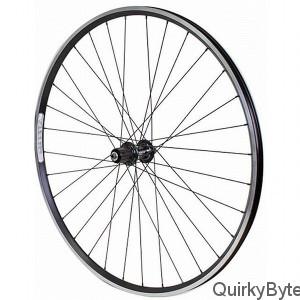 What does the final price reflect actually? It firstly indicates the quality of the product, meaning the resistance it has on a long term usage. More precisely, the quality of a bike can reside in the number of kilometers one can ride without any maintenance problems or repairing issues. Moreover, the resistance criteria also refer to the mechanical properties of the bike (of its wheels especially).
The wheels categorize into 3 types, based on the materials they are made of: steel (usually found in older models of bikes), aluminum (the most common, as there are easy and accessible whereas price) and carbon (fragile and significantly expensive).
Frame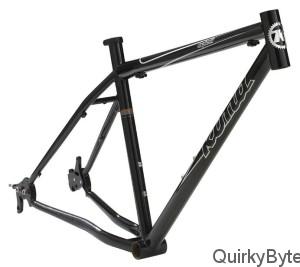 Aluminum is the most common material for a bike's frame as it comes at a reasonable price and it has a comfortable weight. Moreover, carbon is also used as it has great resistance and can give your bike a feather-like overall weight. However, it is an expensive material, not that expensive as the titanium frame, that is close to luxurious.
Bike components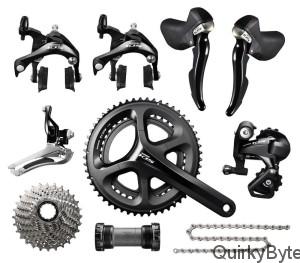 The final cost of the bicycle will depend on upon the components you want it to contain. Some bike components manufacturers only commercialize high-quality elements at a higher price. However, you can find the same components at other specialized companies that offer low prices but don't guarantee the quality of the first ones. Moreover, cheaper components regularly have a shorter live span and weigh more. In general, each biking habit has its limits:
For occasion rides you can look for components like Shimano Sora/Tiagra, SRAM Apex or Shimano Alivio/Deore
If you want cycling to make part of your life you can opt for Shimano Deore LX or SRAM Rival
If you want to engage in serious training you would maybe want to invest a little more in Shimano XT/XTR or SRAM Force/Red.
She's a French/English speaker, with a passion for theater and staying home as less as possible. Currently studying architecture, she's trying to keep up a free spirit and "juggle" with other domains as well. Her straightforward way of thinking reveals in her writing the way she sees the world, while adding a little bit of humor to brighten up your day. If she's not drawing or writing, she's mountain biking or cycling through her home town forest, as she's a biking addict. Fresh air and sunlight are her main sources of life.