News
5 Differences & 5 Similarities Between Shang-Chi And Black Widow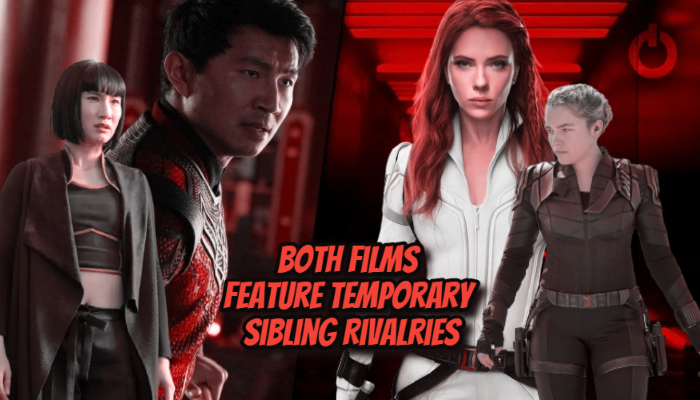 MCU kicked off theatrical Phase 4 with Black Widow and recently, Shang-Chi and the Legend of the Ten Rings. Black Widow might have been a rough start, seeing the lawsuit against Disney but Shang-Chi turned out to be very successful. Both of these movies introduced a brand-new character for the upcoming Phases. Black Widow gave us the beloved Yelena Belova and Shang-Chi gave us, well, Shang-Chi. Both of the movies featured a remarkable star cast with many new characters who were interesting. And now, we're going to see the differences and similarities between Shang-Chi and Black Widow.
Differences and Similarities Between Shang-Chi and Black Widow
10. DIFFERENCE: SHANG-CHI EXPLORES THE CULTURE AS WELL!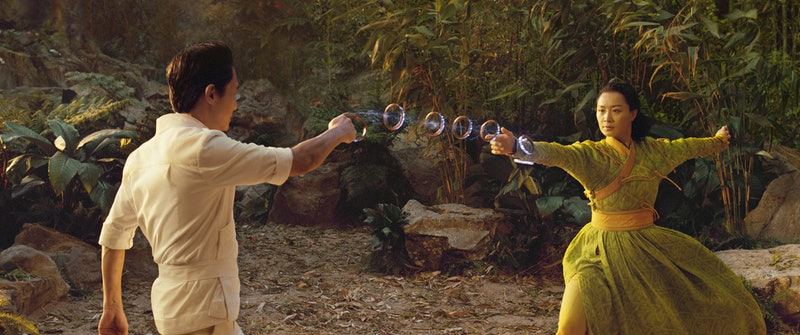 Shang-Chi is MCU's first Asian superhero. The movie probes the best parts of the Asian traditions, their martial arts, and the local culture. The movie shows how modernization has affected the ancient beliefs and traditions in Asian households. Katy Chen and her family was typical Asian-American family with the teenagers having almost no knowledge of their culture. While Wenwu was more of a traditional person, after all, he was thousand years old. However, the weapon technology of his weapons conveyed a different story. Whereas Ta Lo represents the original Chinese culture with mythical creatures and all.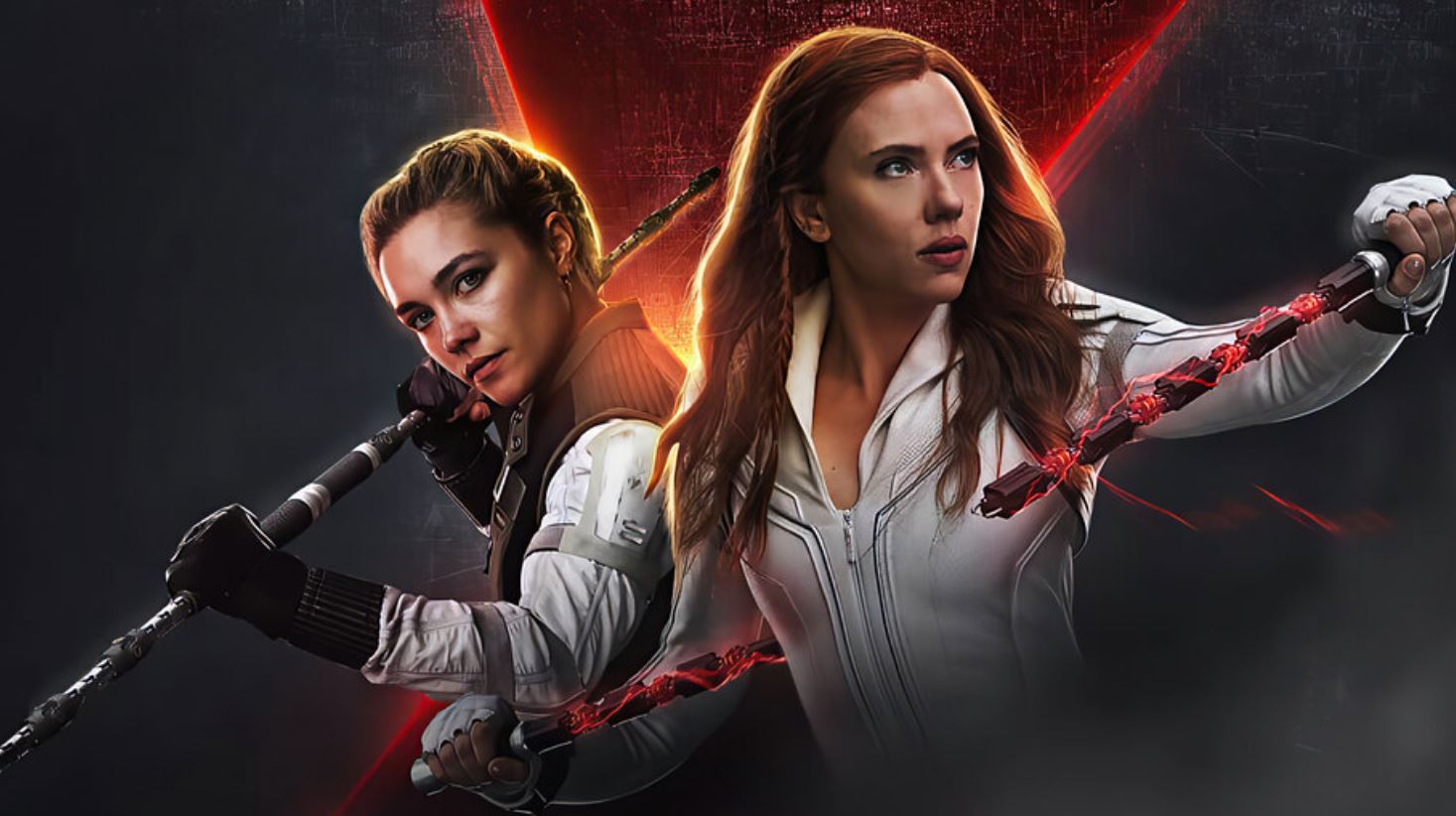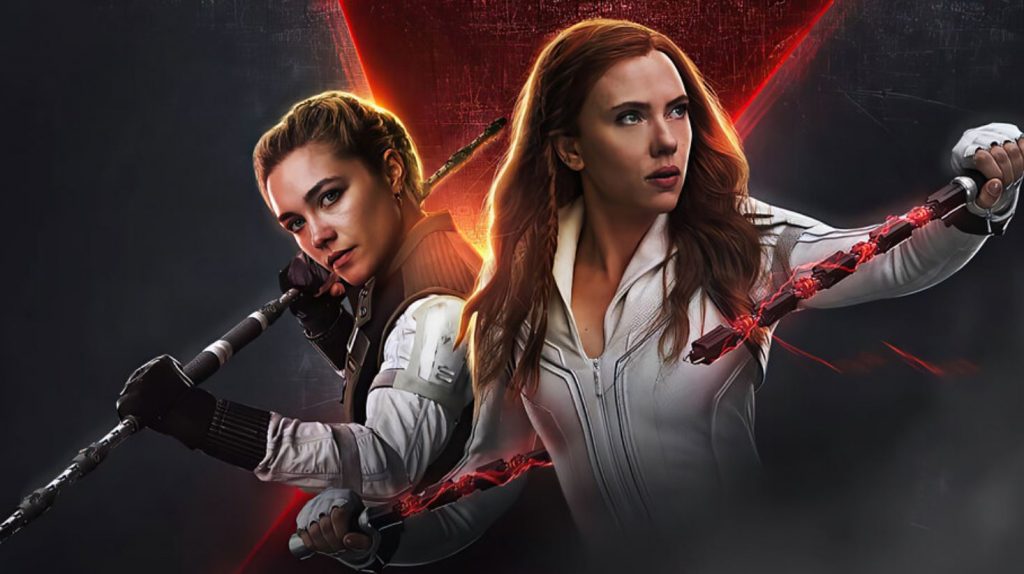 Black Widow, on the other hand, is based more on her past as a Russian spy. They don't go exploring the Soviet Union's past under the communist regime. Shang-Chi draws inspiration from Bruce Lee and Jackie Chan's martial arts movies. While Black Widow was more of a thriller movie in the MCU.
9. SIMILAR: BOTH SHANG-CHI AND BLACK WIDOW HAVE NON-AMERICAN CHARACTERS!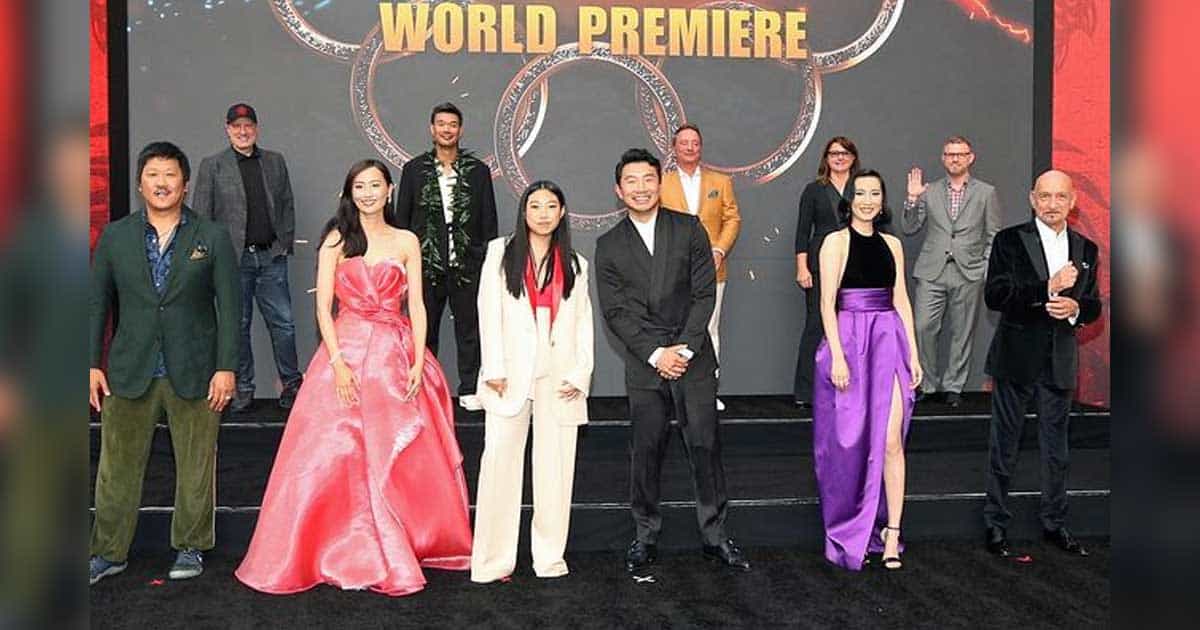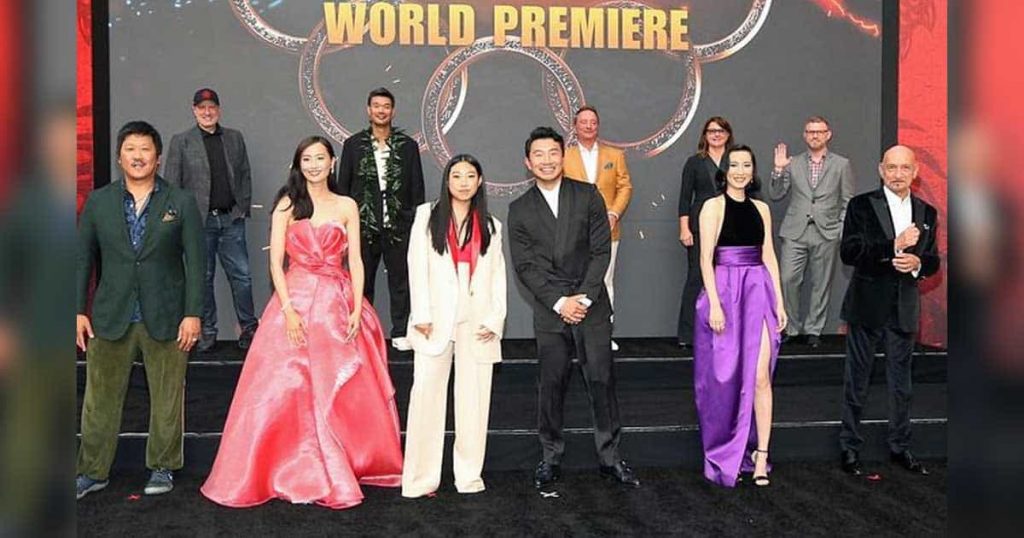 Shang-Chi's primary characters and even the cast are Asian. The movie was the Hollywood debut for 59-year old Tom Leung. The movie character of Shang-Chi, however, fled his country to hide in America. There, he describes how his Asian-ness is perceived there as he goes through High School. As for, Black Widow she and her pretend family are all Russian. However, Natasha leaves Russia (Red Room) and joins SHIELD in the United States. She works as a spy until she becomes one of the Earth's Mightiest Superheroes.
8. DIFFERENCE: SHANG-CHI IS MORE OF AN ORIGIN STORY!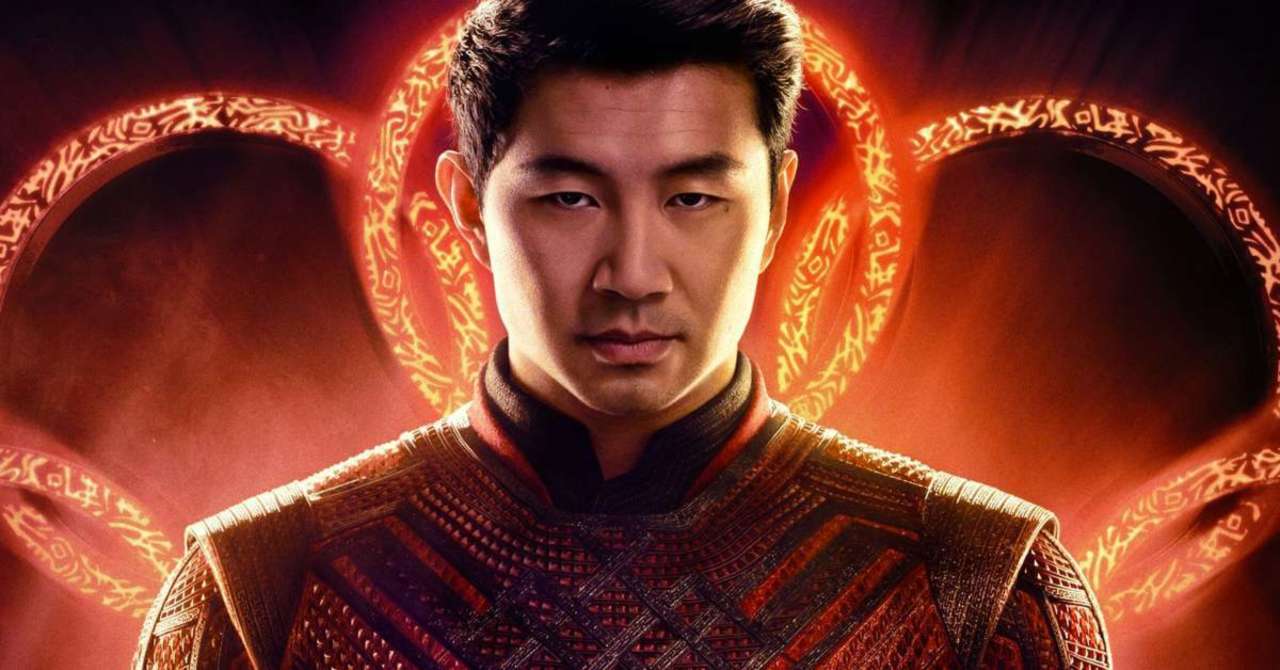 Shang-Chi has a vast diversity in the cast, however, the main focus is still Shang-Chi. The movie follows Shang-Chi and the conflict with his father while he stops his father from releasing a mythical creature from his captivity. Although, fans liked the abundance of strong and independent female characters.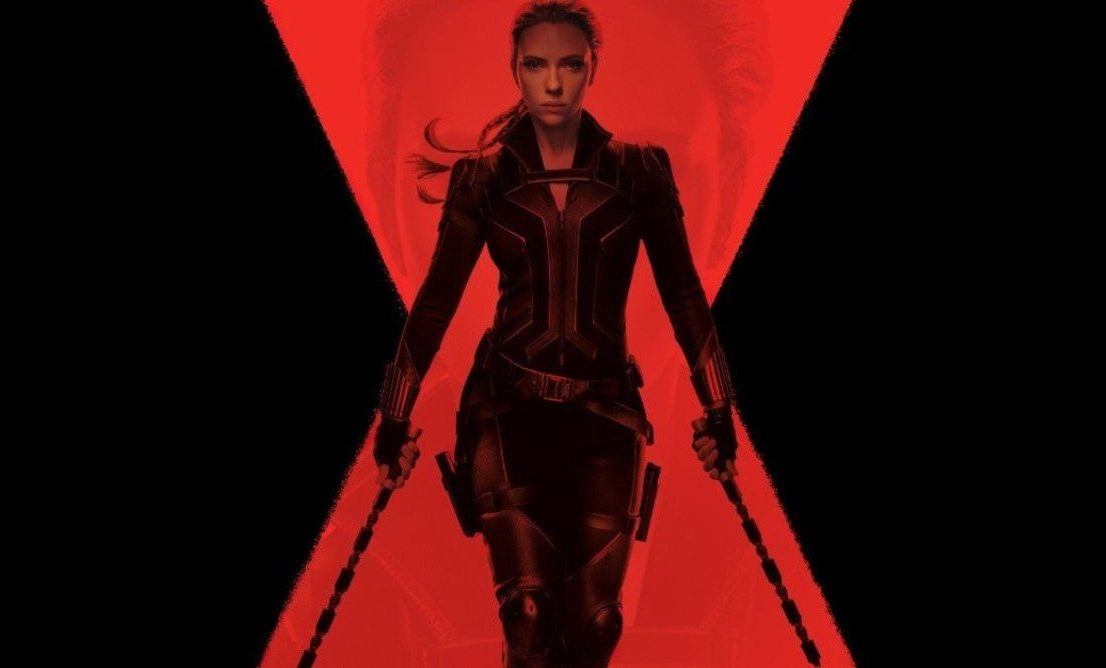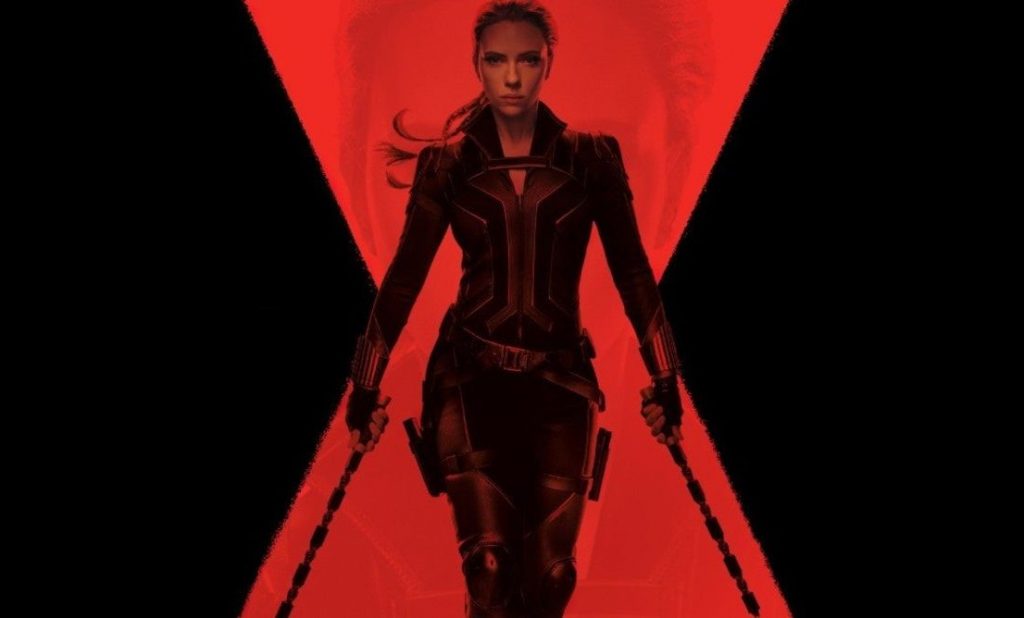 Even though Black Widow also introduces a strong female character in the MCU, it was not an origin movie per see. Natasha Romanoff has been established in the MCU since Phase 1. It was a farewell that the character deserves before she will be replaced by her sister, Yelena Belova. If we consider the post-credits scene of the movie, Yelena Belova will be playing a huge role in the future, starting with Disney+'s Hawkeye.
7. SIMILAR: BOTH THE MOVIES FEATURE A BUNCH OF STRONG FEMALE CHARACTERS!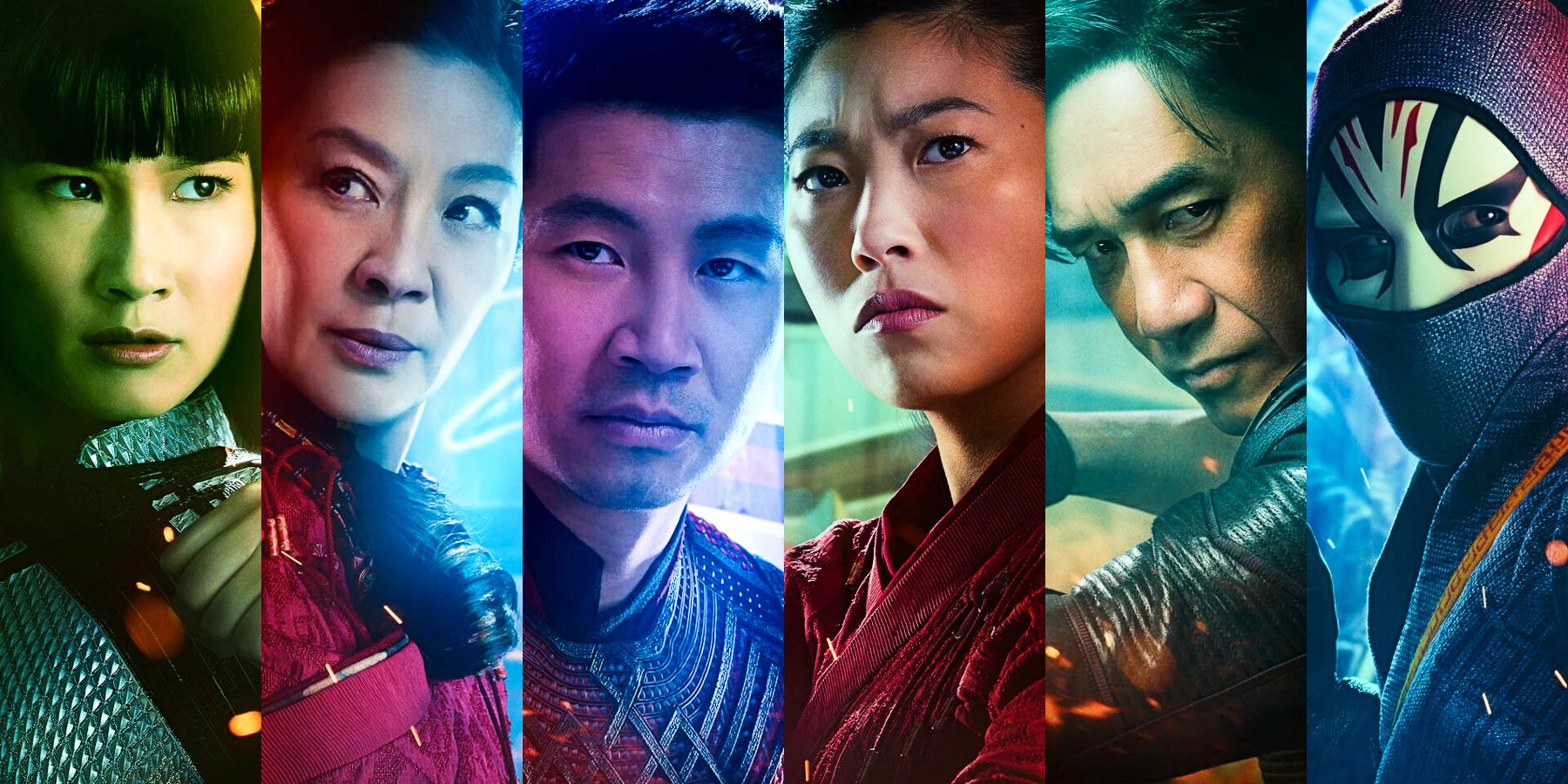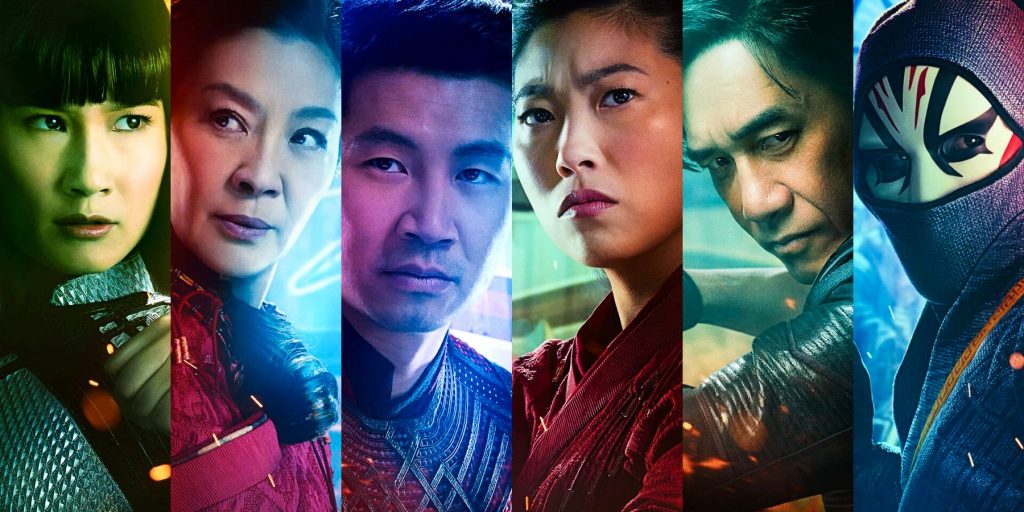 MCU always had an imbalance between the male and female characters in the primary cast. However, Phase 4 is going to be different. The Phase premiered with a female-lead Disney+ show (WandaVision. Additionally, both Black Widow and Shang-Chi have a vast ensemble of strong female characters. Shang-Chi saves his mother's village with his best friend, Katy, her sister Xialing (who is a self-trained martial artist and a businesswoman) and his aunt (played by Michelle Yeoh). All these characters played an important role in Shang-Chi's journey while also standing alongside him on the battlefield.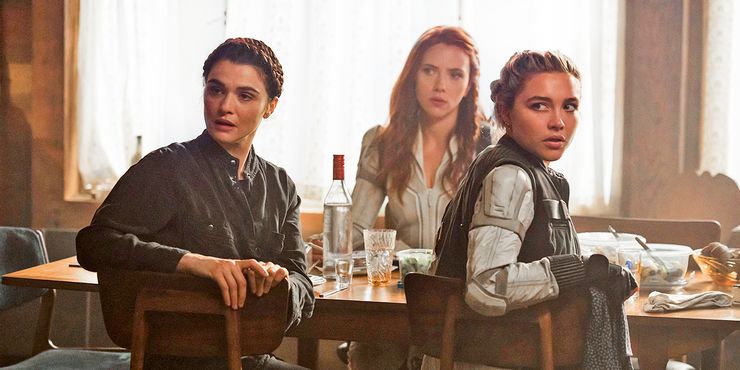 Black Widow was MCU's second female-led solo movie. Additionally, the movie had more powerful female characters besides Agent Romanoff. Natasha finds out that Dreykov survived her attack and goes on a journey to finish what she started. However, she was not alone. Yelena Belova and Melina Vostokoff are with her. They infiltrate the Red Room and encounter Taskmaster and the Red Room trainees. All these characters were the perfect example of independent and capable women.
6. DIFFERENCE: SHANG-CHI IS BASED MORE ON MYTHICAL CREATURES!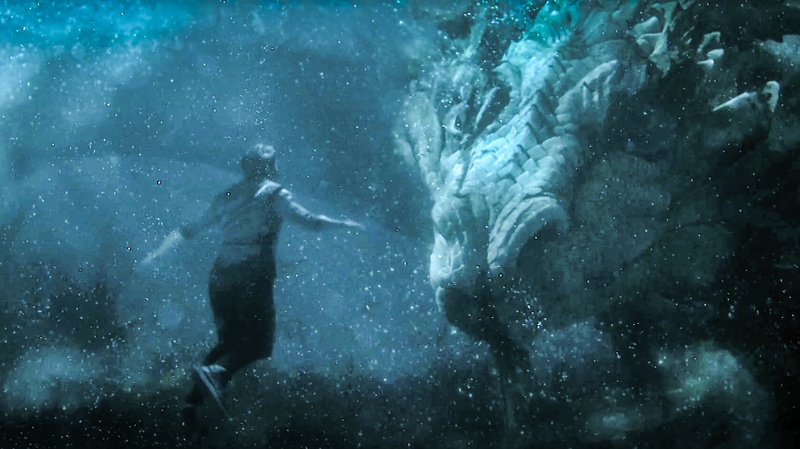 Shang-Chi and The Legend Of Ten Rings are based on the mythical creatures of ancient Asian folklore. the wildlife in Ta Lo, Maurice, the Dweller-In-Darkness and the Great Protector are all from the rich Asian culture. While the Ten Rings may not be a cultural thing, their origin is believed to be mythic.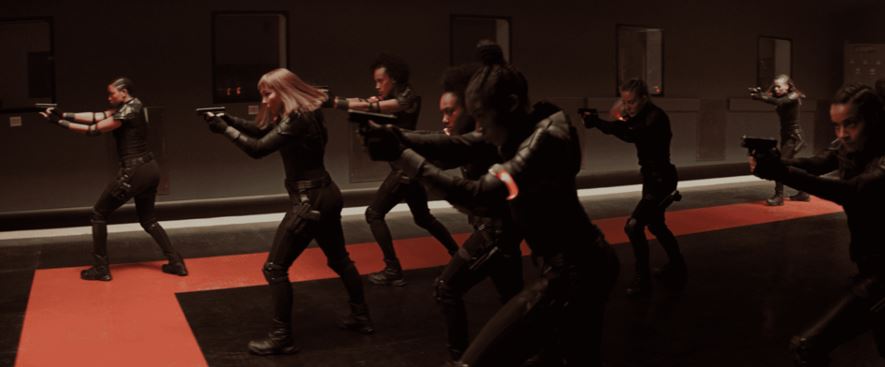 Whereas Black Widow is as distant from the myths as land from the sky. This movie was based more on science. The serum used on Widows, the pheromonal lock on the staff members and the flying quarters of the Red Room are evident in this statement.
5. SIMILAR: THE BIG-BAD IN BOTH THE MOVIES CAN MENTALLY MANIPULATE PEOPLE!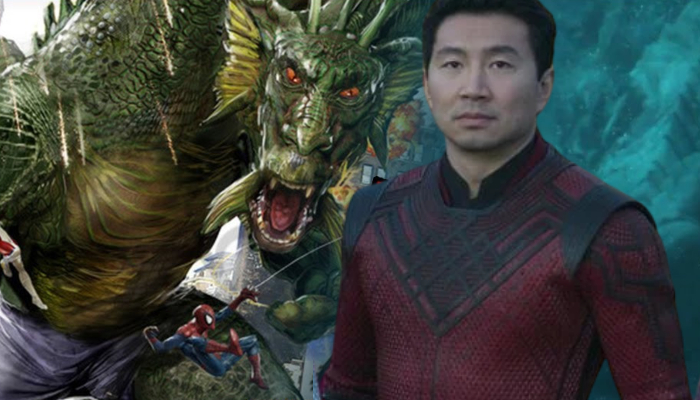 Shang-Chi's main villain was not Wenwu, if you didn't already know that. Wenwu was a formidable warrior and a capable leader but he forgot everything when he found out that he could bring back his wife. Although, he was being manipulated by the Dweller-In-Darkness. The monster was making Wenwu believe that the people of Ta Lo have trapped Ying Li behind the gate that entraps him.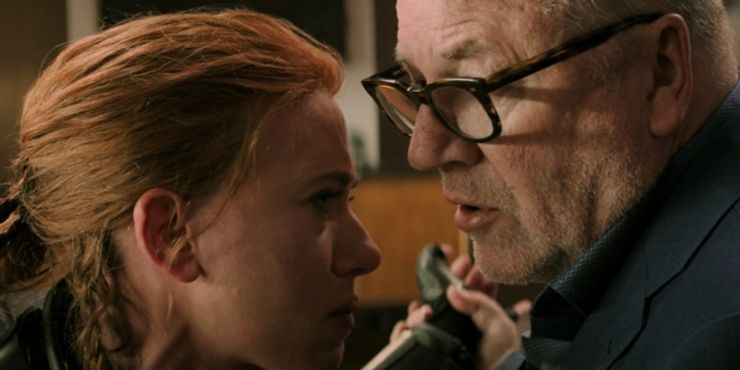 Shang-Chi showed Wenwu being manipulated by the dark magic of the Dweller. However, in Black Widow, Dreykov used science to mentally control and manipulate the Widows. Dreykov even used this serum on his daughter whom he had turned into a killing machine.
4. DIFFERENCE: WENWU OF SHANG-CHI DIDN'T GET CLOSURE WITH HIS CHILDREN!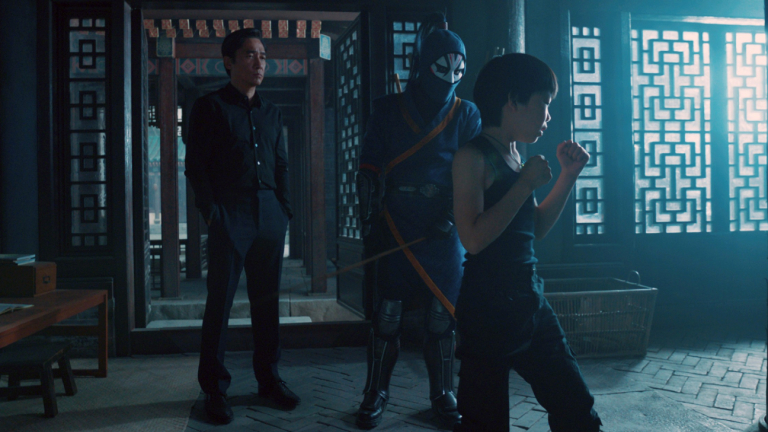 Wenwu was a loving father, at least until Ying-Li was alive. After his wife dies, he completely ignored his daughter and trained his son as a killer. Both his children's futures were affected by this. While Shang-Chi spent his teen years hiding from his father, Xialing used those years to build an empire of her own to finally earn her father's approval. When they finally got together, Wenwu was under the Dweller's magic. And when he finally gets out, the Dweller kills him too. Shang-Chi, Xialing and Wenwu never got to talk things out. Even after the events of the movie, Shang-Chi tries to return to his old life while Xialing still lives under her father's shadow and takes over the Ten Ten Rings organization.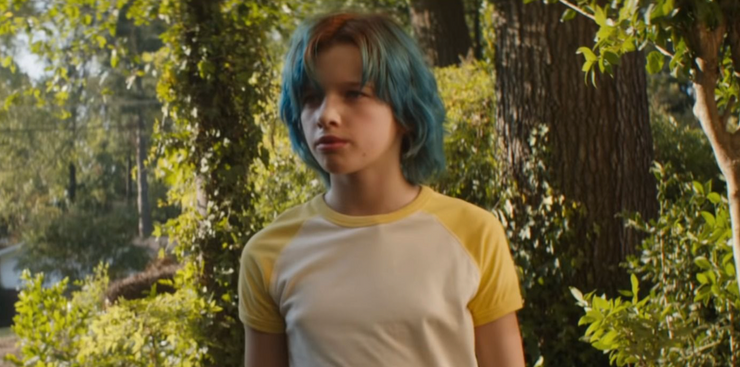 Black Widow started with a flashback of a happy American family living the dream. Soon, it was revealed that they were all pretending to be a family and were actually spies. When Natasha and Yelena grew up, all of them drifted apart and started resenting each other. However, by the end, they all sat at a table and sorted things out. Yelena finally got the family she wanted. Although, this was short-lived as Natasha dies in 2019's Avengers: Endgame.
3. SIMILAR: BOTH THE MOVIES FEATURE SIBLING RIVALRY AND A LOT OF FAMILY DRAMA!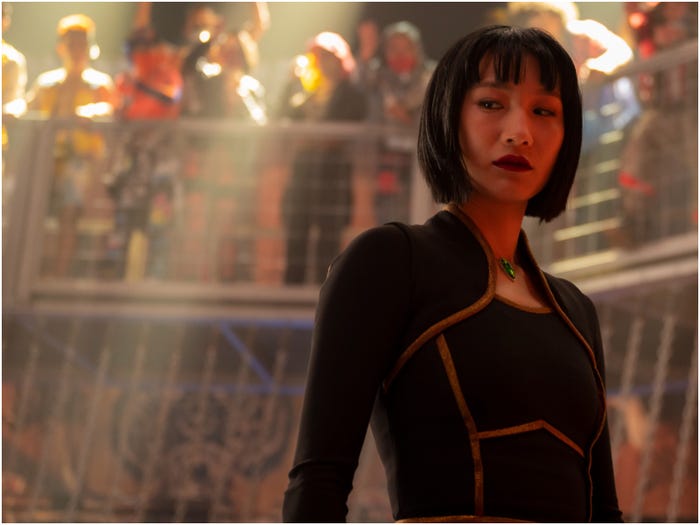 Shang-Chi And The Legend Of Ten Rings is more or less based on the drama of a dysfunctional family. After Ying Li died, Wenwu started avoiding his daughter as she reminded him of his wife. This resulted in Xialing feeling abandoned and alone. Even Shang-Chi left her when he fled to the USA. And when Shang-Chi and Xialing finally meet after years, Xialing challenges him in a fight club. After the events of the movie, she might have forgiven Shang-Chi but due to Wenwu's death, she didn't get the closure she deserved. In the post-credits scene, she was seen taking over her father's empire. Although, we still don't know what will be the future for that organization.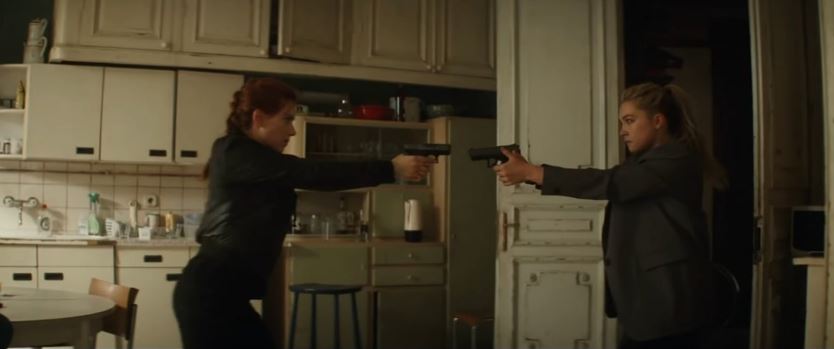 Call it a cliché but Black Widow also features a scene where Yelena and Natasha engage in a reunion fight. The movie kicked off with a fake family scenario but Yelena reveals just how real it was for her. However, they sort out their differences later in the movie and that gave us some of the funniest scenes of the movie.
2. DIFFERENCE: SHANG-CHI WAS ABLE TO ESCAPE THE CLUTCHES OF HIS PAST EARLIER THAN NATASHA COULD DO IT!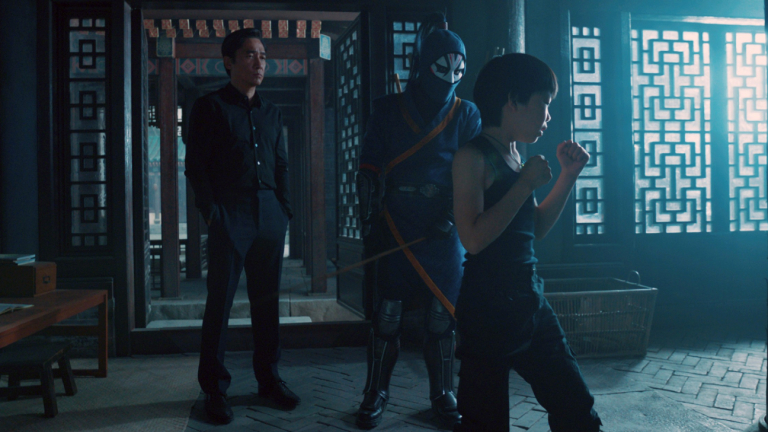 The most prominent difference between the two superheroes is how they got away from their past. Both of them were abused as a child and escaped their abuser. However, Shang-Chi was able to do it at a younger age than Natasha. When Shang-Chi avenges his mother and killed the man responsible for his mother's death, he hated what he had become and ran from his true self. It was later revealed that his past never left him.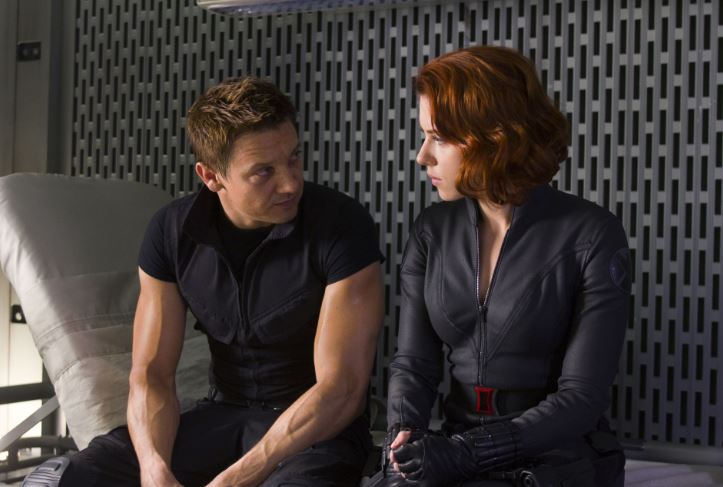 Natasha Romanoff, on the other hand, did many missions for the Red Room before she finally fled and joined SHIELD. It was Clint Barton who save her from the clutches of Dreykkov. However, as revealed by her in 2012's Avengers, she had a lot of red in her ledger by then.
1. THEIR TRAINING AS A RUTHLESS KILLING MACHINE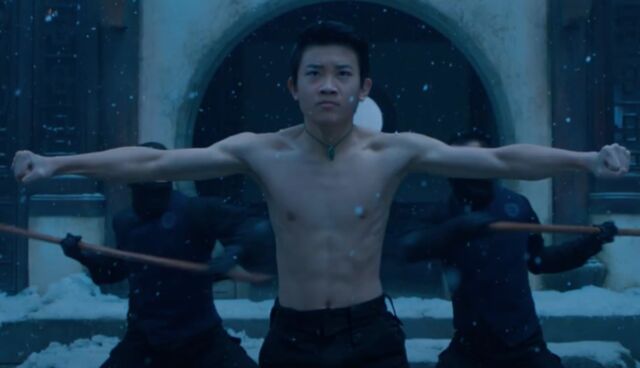 The most significant similarity between these two characters is their past. Both of these characters were rained from a very young age. Their trainers knew no bounds and used to beat them if they failed. They both were orphans (kind of) and needed a family more than anything. Shang-Chi's father wanted him to wield the rings one day and carry out his legacy. It was for this reason that he pushed and pushed his son until he taught him every possible way to kill someone.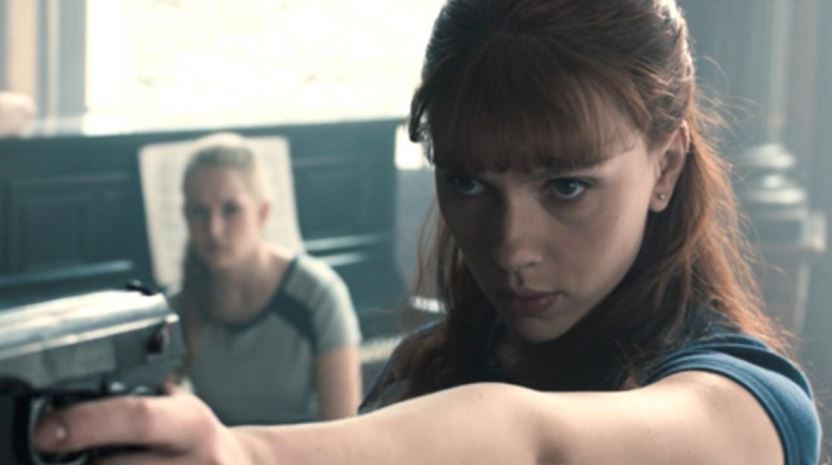 Although, Wenwu was not nearly as bad as Dreykov. Dreykov used to traffic girls into the Red Room and train them as the most ruthless warriors known to humans. In the graduation, he sterilizes them, making him the villain we expected for this movie. Since her introduction in the MCU, fans have wanted to take a sneak-peak into her training and this movie serves this purpose right.
So these were all the differences and similarities between Shang-Chi and Black Widow. What do you think of this comparison? Do let us know in the comments.
Follow us on Facebook, Instagram & Twitter for more content.
Also Watch: