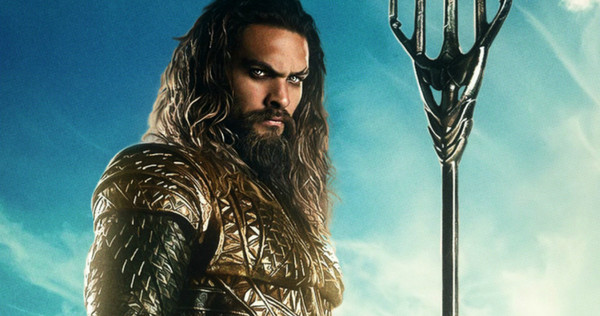 Unlike most DC superheroes, Aquaman is an untouched entity in the world of cinema. The hero is one of the most undermined superheroes in DC comic, yet has failed to lose popularity with readers. His feature debut is anticipated, to say the least, and the cast of Jason Mamoa seems to have solidified the hero to be a modern hero. DCEU has been facing problems with its other films like The Batman and The Flash, Aquaman has, however, been untouched by the bad luck. The film has reportedly cast an actor for its supervillain Black Manta.
[adinserter block="14″]

According to The Hollywood Reporter, Aquaman has finally cast its big bad villain Black Manta. Actor Yahya Abdul-Mateen II scored the role of Aquaman's greatest nemesis. Abdul-Mateen II had previously auditioned for the iconic role of Lando Calrissian for the upcoming Han Solo movie but ultimately lost the role to Donald Glover. His casting as Black Manta might be a great band-aid to heal that loss.
[adinserter block="15″]
In the comics, Black Manta has battled Aquaman as well as the other members of the Justice League. Black Manta hated Aquaman since he was a little boy, due to his troubled past and grew up with the prerogative to defeat Aquaman and take over Atlantis. No casting details have emerged yet about who the villain will be played by. But it seems like he may not be the only villain after Aquaman.
[adinserter block="10″]
Director James wan had previously stated in an interview that the upcoming DCEU movie will not be like its predecessors, stating that the movie will be a "swashbuckling" movie that was more action adventure.The studio had previously stated that all their upcoming movies will be different, will be more fun and not take itself too seriously. This comes in reaction to the criticism the studio has received for Batman V Superman.
[adinserter block="2″]