F1 Racing
What Really went wrong for Ferrari at Australian Grand Prix?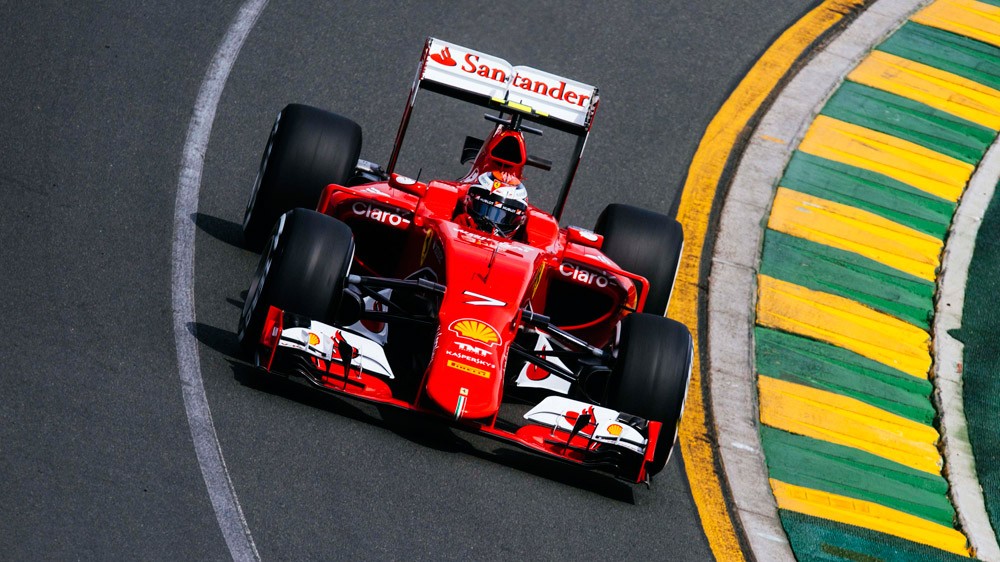 After a brilliant start from both Ferrari drivers, they managed a total of just 15 points in the race. A race where one and two finish was easily possible for Ferrari, they only managed the last podium position for driver Sebastian Vettel and a retirement due to engine failure for driver Kimi Räikkönen. If Ferrari wants to win races they have to dig deep into the matters of reliability and quick responses to changes in the strategy of the Mercs.
Let's take a look at some of the things that lead to the above results.
The Red Flag
When Sebastian Vettel was cruising towards a win a stunt between McLaren driver Fernando Alonso and Hass driver Esteban Gutiérrez resulted in an early red flag, which resulted in depletion of the gap maintained by Vettel over Mercedes driver Nico Rosberg and upsetting the pace of Vettel.
The Tyre Strategy
Ferrari not responding to a change in tyre strategy by the Silver Arrows was the major reason for yet another one and two Mercedes finish, whilst Mercedes driver opted for a medium tyre for second stint Ferrari stuck to super soft and soft tyre for second and third stint, furthermore Mercedes managed to do a one less pit-stop than Ferrari.
Reliability Issues
Just a few laps after the red flag Ferrari driver Kimi Räikkönen once again felt prey to bad luck when he was hit with an engine failure leading to an early retirement from the race.
Vettel unable to pass Hamilton
If not the first place Ferrari could have achieved a second podium place if Vettel could have passed Hamilton in closing stages of the race but these hopes were over when a mistake from Vettel pushed his Ferrari off track.