There are some actors who will go beyond in order to achieve what they want or what their director demands. They are willing to take risks and aren't afraid of trying something different and unique. Some actors have either lost or gained a considerable amount of weight according to their role's demand. It is very hard for a person to take this kind of a risk but they are ready to give their best.
Some actors and actresses took their weight challenge to the extreme and did what their role actually demanded. They maybe consulting a doctor, dietician, personal trainer but there's a say-"No Pain, No Gain" and that's what they believed in. So, here's the list of 10 celebs who did extreme changes in their physical appearance and gave best to the audience.
Natalie Portman lost weight for Black Swan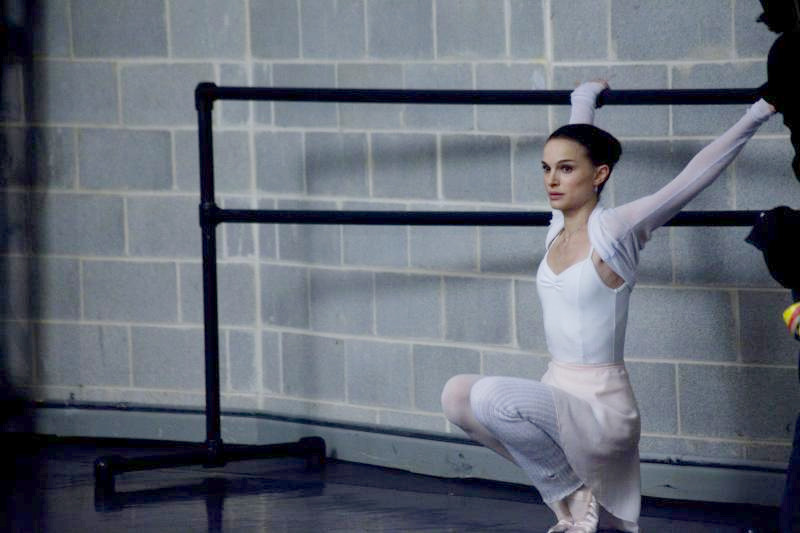 Everyone knows that Natalie Portman is an incredible actress and has many hits filmy under her belt and one of her best roles was in the movie Black Swan for which she looked frail. The star stands at 5' 3 and weight 118lbs but for the movie, she got her weight down to 98 lbs. she was under the eyes of by nutritionists to avoid any danger and not just this, she also learns many ballerina dance moves so she'd be believable on screen.
Matthew Fox got Ripped to play a Serial Killer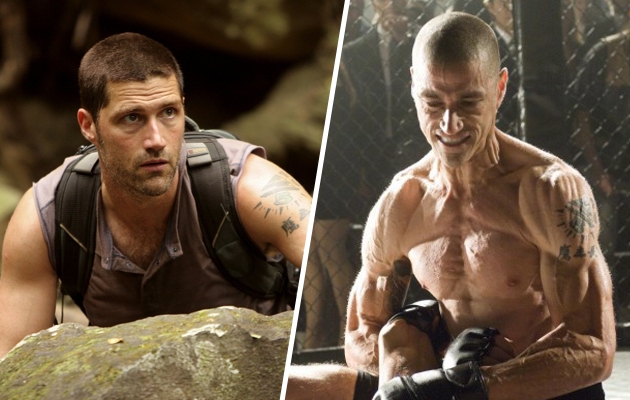 For his role in the movie "Alex Cross" in which he played a role of a serial killer, he lost 40 lbs to look ripped as hell and changed his diet completely. In order to look best for the role, he devoted 5 months of painful training and cut all the carbs such as pasta, burger to avoid any fat and to look ripped.
Chris Hemsworth went extremely for the movie Heart of the Sea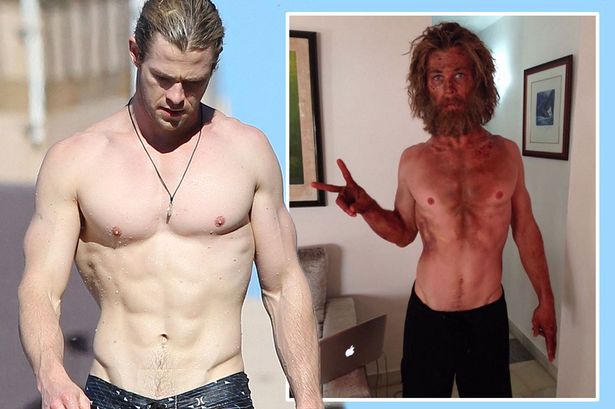 Chris went scary thin for the movie "Heart of the Sea" and survived on merely 500 calories a day depending on just salads and boiled eggs to loose weight quickly. He lost 33 lbs and did an incredible performance in the movie.
Jonah Hill gained for the movie War Dogs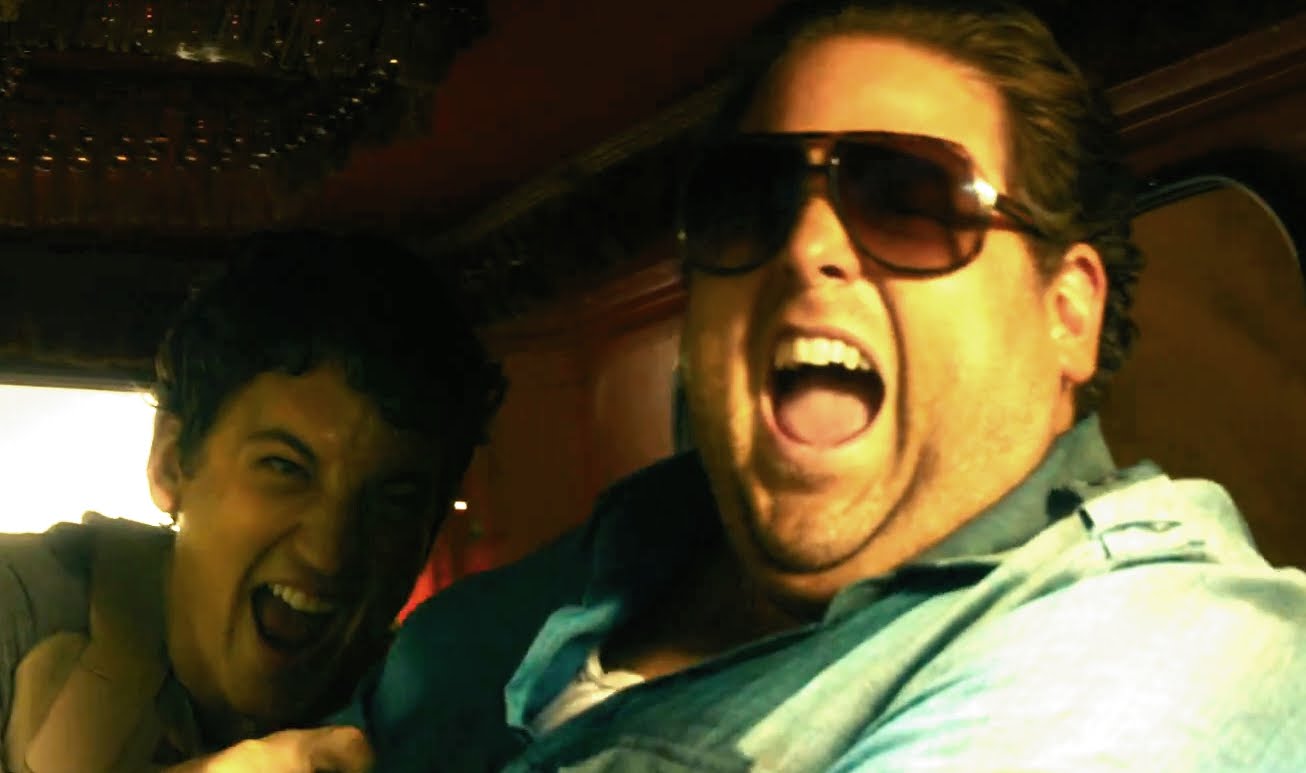 Jonah Hill gained 40 lbs for the movie "War Dogs" but when it was time to lose the extra added weight, he went extreme.  For the movie "Moneyball", with Brad Pitt in 2011 he lost 40 lbs and then gained for the "War Dogs".
Chris Pratt lost weight for the movie Guardians of the Galaxy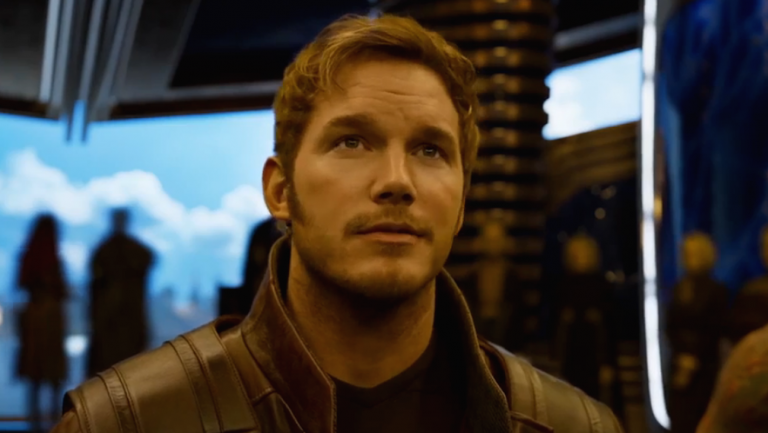 Chris Pratt lost 60 lbs for the movie and looked fit and in the best shape. In order to achieve this kind of a body, he did extreme painful training for 6 months where he devoted 3 to 4 hours in a gym per day. He drank lots of water and took 4000 calories a day.
Christian Bale was advised that he could die if his weight got any lower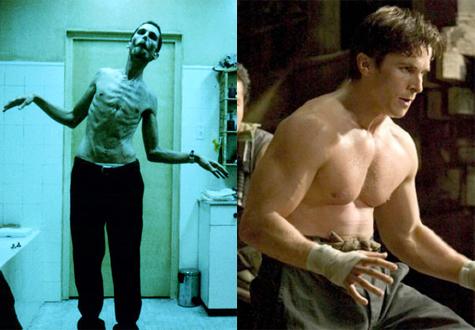 For his role in the movie "The Machinist" where he played an insomniac, Bale went extreme thin and lost 65 lbs for his role. He survived on tuna and an apple a day. He took up smoking cigarette and looked frightening thin. He was advised by the Doctors that he could die if his weight got any lower and after the movie he gained his weight back by eating lots of ice cream and pizza.
50 Cent lost 54 lbs for the movie Things Fall Apart
For his role in "Things Fall Apart", he lost 54 lbs from 214 to 160 lbs where he played the role of a football player turned cancer patient. He went on all liquid diet and ran 3 hours a day on the treadmill to lose all the fat.
Jared Leto gained heavily for Chapter 27
Jared Leto went on extreme gaining and gained 67 lbs to play the role of Mark Chapman, the man who assassinated the beloved musician John Lennon. He also got ill and developed high cholesterol but he again loses weight after the movie.
Renee Zellweger gained for Bridget Jones's Diary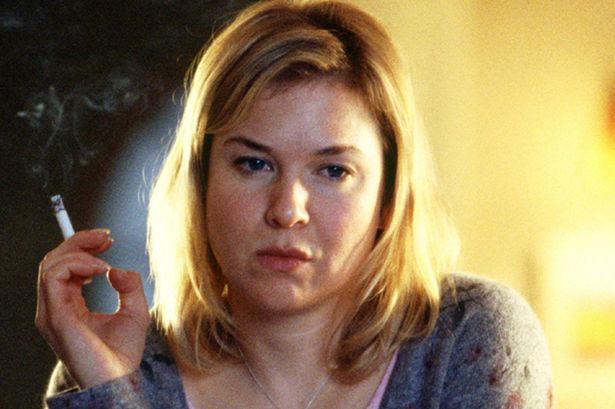 For her role in the movie "Bridget Jones's Diary," she gained heavily and did an iconic role. She put on 30 lbs not just for the original but for the sequel as well.  She ate lots of calorie including ice-creams to gain.
Jake Gyllenhaal Took His Character Seriously For Nightcrawler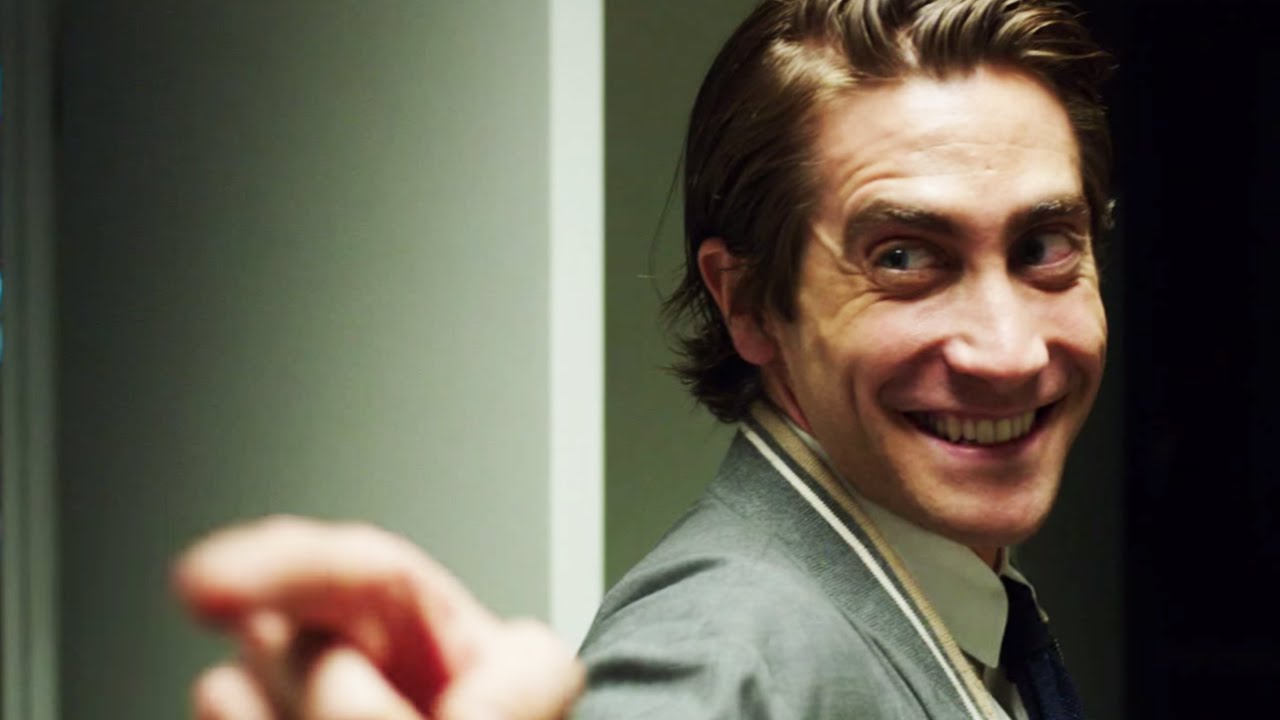 For his role in the film "Nightcrawler", he lost 30 lbs and to feed his stomach, he just ate few bites of salads and meat and chewed gums to curb his food cravings and drank tea.
Don't Miss: 10 Best Scenes From 2017's Major Block Buster Movies