The Black Panther is the first African American superhero of the comic book universe. As the King of Wakanda, a super advanced African nation, T'Challa is one of the richest and well-known superheroes of the Marvel Pantheon. He is a brilliant strategist, tactician, and scientist with high-level of intellect. He wears a suit made of Vibranium which is world's strongest metal and available in plenty in Wakanda. He has a hybrid fighting style with superior acrobatics and mimicking skills of various animals. Here are few facts about Black Panther that you might not know.
Marvel brought Ryan Coogler (Creed) to direct a solo movie based on the Black Panther character played by actor Chadwick Boseman. He is the first Black director ever to be at the helm of a major Marvel movie. He confirmed that the movie won't be a traditional origin story as T'Challa has already been introduced in the MCU. Here's what Ryan had to say about the project:
"What's great is that people have already met Chadwick Boseman in Civil War, so now we get to jump in feet first without having to tell a more traditional origin story. We meet him as his world is changing. Black Panther takes place right after the events of Civil War, so T'Challa's father has just been killed, he has returned home to Wakanda, and T'Challa has to navigate potentially becoming the new ruler of this nation. He never intended to become the king for years because he figured his dad would be around for a long time. T'Chaka's death is, in a lot of ways, the catalyst for everything that's happening in Black Panther."
As a longstanding member of the Avengers, Black Panther is no doubt popular but there are still several hidden yet awesome facts about him even the diehard fans have no idea about.
He is a member of almost every superhero team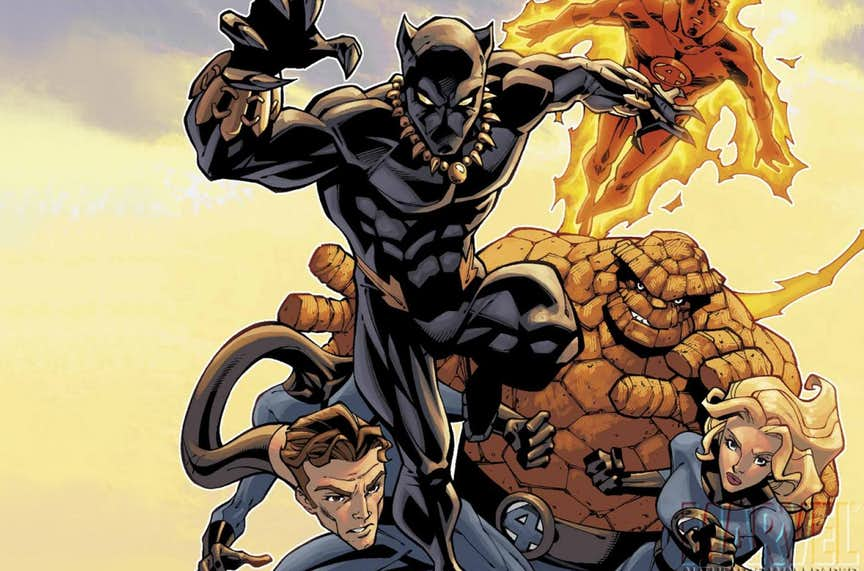 Black Panther is not just an Avenger. In terms of being a part of a superhero team, T'Challa only is second to Wolverine in terms of sheer numbers.
Black Panther has been a part of the Defenders, the cosmic-powered Ultimates, the Fantastic Four, the time traveling Fantastic Force, an all Black superhero team called the Crew and after marrying Storm, a member of the X-Men as well.