QB Memes
20 Hilarious She-Hulk Memes That Will Make You Laugh Hard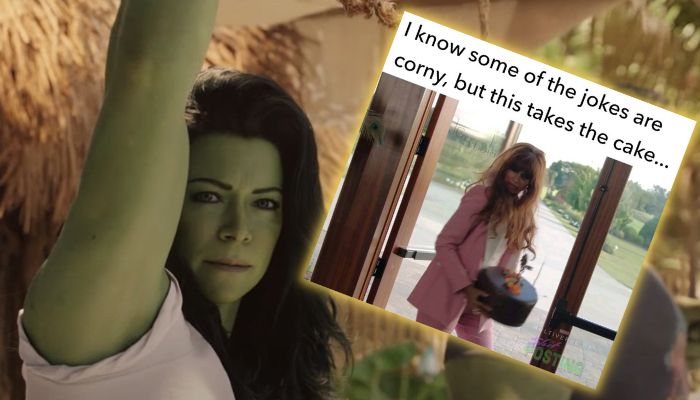 She-Hulk is a series that involved cameo after cameo for weeks. First, we got Smart Hulk and Titania. Then there was the Abomination. Then came Wong. Episode 4 almost included Mephisto, or it gave us a big tease for him. And episode 5 ended with a tease of Daredevil by showing his helmet. Episode 6 showed How Jen crashed Lulu's wedding. It was exciting to watch. Let's Check out some of the funniest She-Hulk memes created by fans:
1. Hurtin' For Yurtin'
2. HAHA!

3. Don, It Is!

4. A Recap Much Needed

5. Don't Text Him

6. Okay, Blonsky!

7. Oh Poor Cake

8. Lol

9. No Plot?

10. She-Hulk X Deadpool

11. Another Wong Cameo

12. True!

13. Yeah, Right

14. No Service

15. Beware Of Them

16. Bull-Man

17. Come On!

18. Porky

19. Hell Yeah!

20. Blade's Frustrated

So, did these She-Hulk memes make you laugh too? Let us know in the comments.
Follow us on Facebook, Instagram & Twitter for more content.
Also Watch: