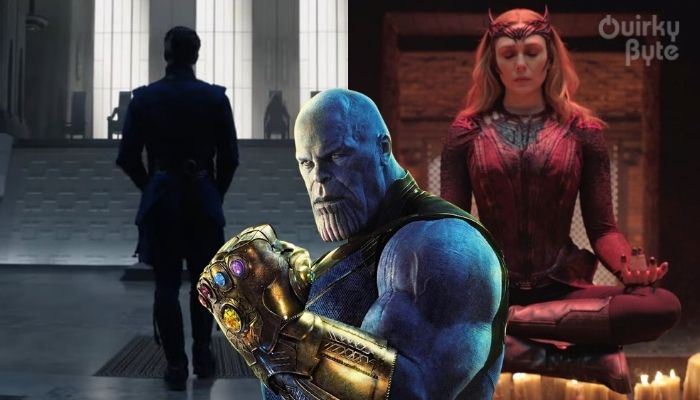 Doctor Strange in the Multiverse of Madness was a non-stop ride through the multiverse with many twists and turns. The movie raised more questions than the answers it gave. This makes sense because it's not easy to answer all questions when a movie tries to handle such a complex topic. But here are 8 things about the Multiverse that the movie made very clear!
1. VARIANTS OF THANOS HAVE TERRORISED OTHER UNIVERSES AS WELL
MCU's Thanos is not the only Thanos that has proved to be a threat to a universe in the vast multiverse. Yes, the universe that we visited in What If…? episode 2 had a Thanos who took a different path. But not every Thanos crossed paths with T'Challa that could've brainwashed him. As Professor X of Earth-838 explained, their Thanos threatened their universe as well. But they stopped him with the Book of Vishanti. However, this doesn't mean that every universe's Thanos was stopped by the Book. Like MCU's Avengers did, other Earth's heroes would have found a way to stop him too. Or he could've even won in some universes, too.
2. OUR DREAMS CONNECT US WITH OUR VARIANTS IN THE MULTIVERSE
One of the biggest and most underrated revelations that this movie brought was that our dreams are the gateways that let us peek into our variants' life. The beginning of Doctor Strange 2 saw the brutal death of Defender Strange which seemed to have shaken MCU's Strange up. The fact solidified further when America Chavez revealed that she doesn't have dreams. This was due to the fact that she belongs to a Utopian parallel world whose people are one of a kind, and doesn't have variants across the multiverse.
3. MASTERS OF KAMAR-TAJ HAVE ALWAYS KNOWN ABOUT THE SCARLET WITCH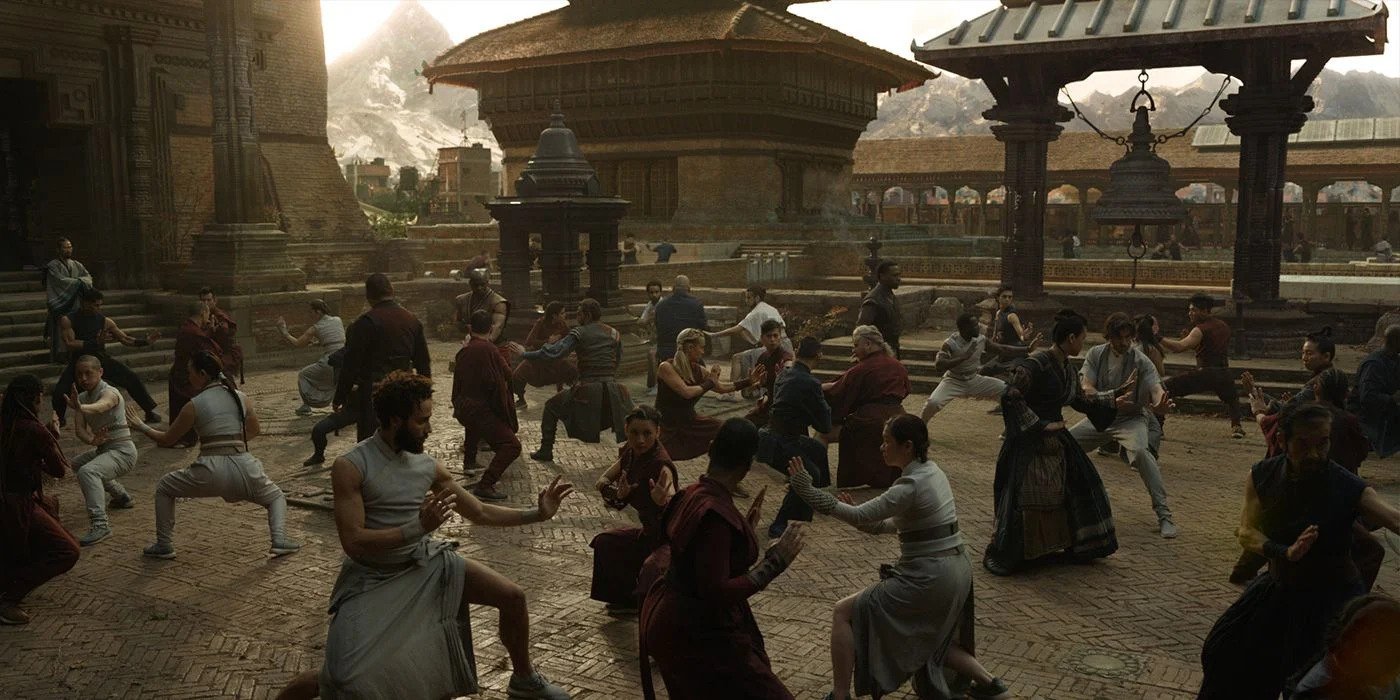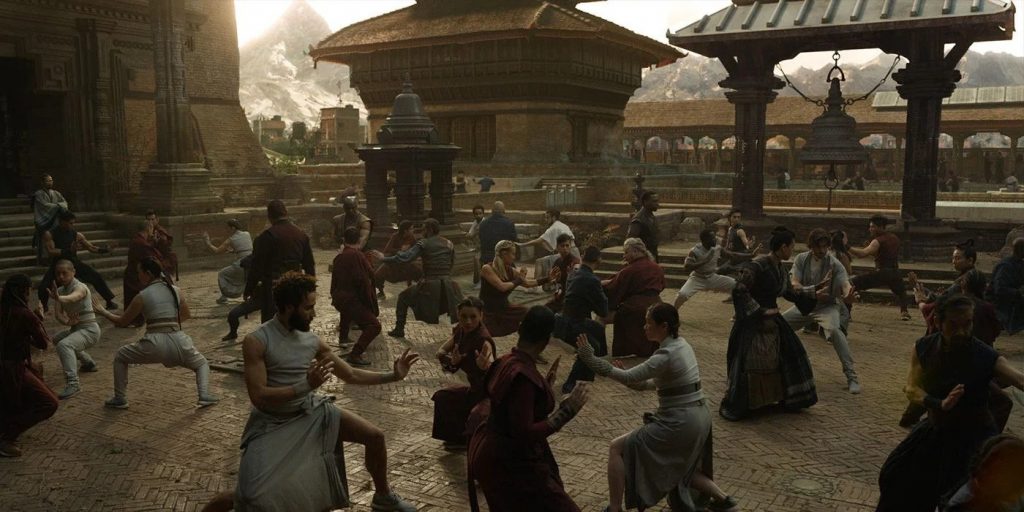 Comic book fans have always known that Wanda Maximoff is the Scarlet Witch. When not even MCU's Wanda knew that. Wanda first go to know about her true destiny when Agatha Harkness revealed it to her in WandaVision. That was when she started studying the Darkhold and tapped into her full power. But when Strange mentioned this to Wong, he took it without a shock. Same as for other masters at the Kamar-Taj. Turns out they have always known about the prophecy of the Scarlet Witch and the power she possesses.
4. SPIDER-MAN: NWH ALMOST RESULTED IN AN INCURSION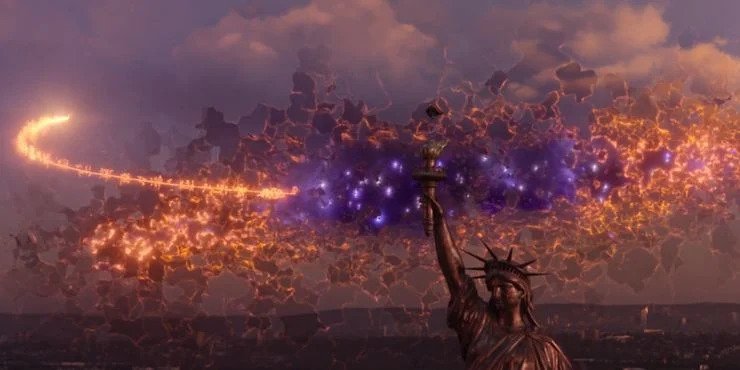 We know that it was Earth-838's Reed Richards who taught MCU's Doctor Strange about incursions. Little did he know that he had already caused one when he botched the memory spell in NWH. Yes, the scene where we see the multiverse breaking and Spider-Man villains coming through, was actually the beginning of a full-blown incursion. And if Doctor Strange hadn't stopped that in time, it would've consumed the entire MCU. Scary, right?
5. THE POWER OF DARKHOLD IS BALANCED BY THAT OF THE BOOK OF VISHANTI
Thanos first talked about balance in the universe. He revealed how everything in the universe is balanced. And little did anyone know, even the power of the Book of the Damned(Darkhold) is balanced by the Book of Vishanti. As revealed in Doctor Strange 2, when Chthon was writing the Darkhold spells, the trio of Vishanti was preparing its antithesis. If the Darkhold contains spells that bring about death, destruction, and chaos, the Book of Vishanti promises life and peace. However, unlike Darkhold, there is only a single copy of the Book of Vishanti in the entire multiverse. It exists in the gap between the multiverse, called the nexus of all realities.
6. OTHER UNIVERSES MONITOR THE MULTIVERSE REGULARLY!
When Earth-838's Christine Palmer revealed that our Earth is 616, it cleared a doubt that almost everybody had. And that was if the other universes knew about the MCU or the sacred timeline. And the answer was yes, they are not as ignorant as us and regularly monitor the multiverse. They also explain why this is important as crossing multiversal barriers can lead to incursions, about which we know frighteningly little. And it also revealed that 838 is not the only universe that is aware of the multiverse. Because Sinister Strange was halfway expecting MCU's Strange.
7. VARIANTS OF A COUPLE OF PEOPLE CAN EXIST TOGETHER IN ALL UNIVERSES
Doctor Strange 2 took us to multiple universes but all of them had one thing in common. The Doctor Strange in all of those universes had, once in their lifetime, fallen in love with a variant of Christine Palmer. It looked strange because every universe' Strange was very different from the other. While most of them talked about the balance of power, some of them became dark in order to save their world, but all of them had a Dr. Palmer in their life whom he loved and lost. Even What If…? depicted this couple-variant phenomenon but not to the extent this movie showed. Wait, so if I am single in this universe, I am single in all of them? That's saddening!
8. ONE CAN AFFECT ANOTHER UNIVERSE WHILE BEING IN HIS OWN
Another question that this movie answer is if you can contact another universe while being on your own. And the answer is yes but it is complicated and has some dire consequences. What If…? made it unclear if beings other than the Watchers can do it. But this movie clears it up. The movie features both Strange and Wanda using the dream walking spell from the Book of the Damned. Wanda uses this to her advantage multiple times when she unleashes monsters on America in every universe she goes to.
Do you think that there are any other things about the Multiverse that the movie made clear?do let us know about it in the comments below.
Follow us on Facebook, Instagram & Twitter for more content.
Also Watch: