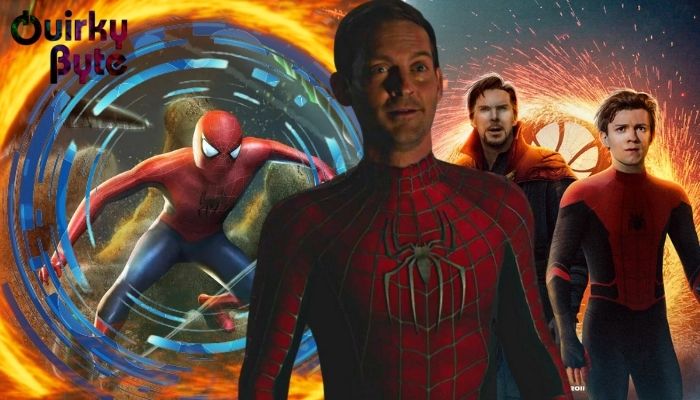 Spider-Man: No Way Home gave us some of the best moments with the three generations of Spider-Men being brought together for the movie. It was an absolute joy to see all the characters come together and even the villains from the past films. Even the details of them appearing in the movie have been making rounds for a while, their appearance in the movie actually gave a certain joy to the fans. There was no promotion regarding the appearance of the other Spider-Men for the movie, while the villains did end up appearing in the trailer. We got the privilege to see Tobey Maguire in No Way Home and now he has finally received his official character poster.
No Way Home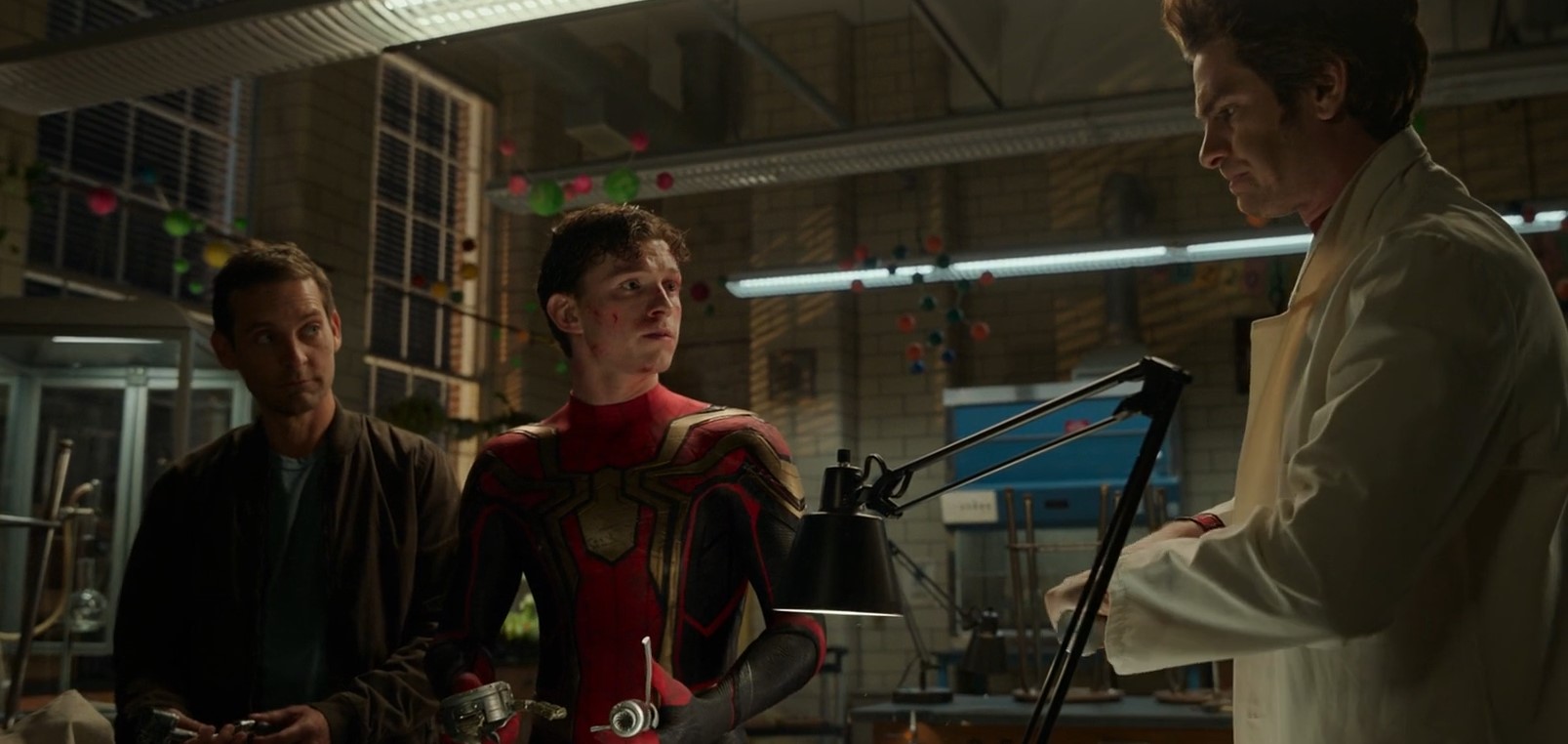 Before the release of the movie, there was a lot of hype regarding the characters who will be appearing. Fans managed to seek out every bit of information regarding the project and it felt as if Marvel Studios was actually testing out patience at times. There were even moments where fans go to ask their questions directly to the actors theorized to appear in the movie. Because Andrew Garfield was promoting his other projects during this period, he became the target of all the questions regarding the project. But somehow Tobey Maguire managed to stay away from the spotlight and that actually ended up adding a bit of hype regarding his appearance in the movie.
Tobey Maguire in No Way Home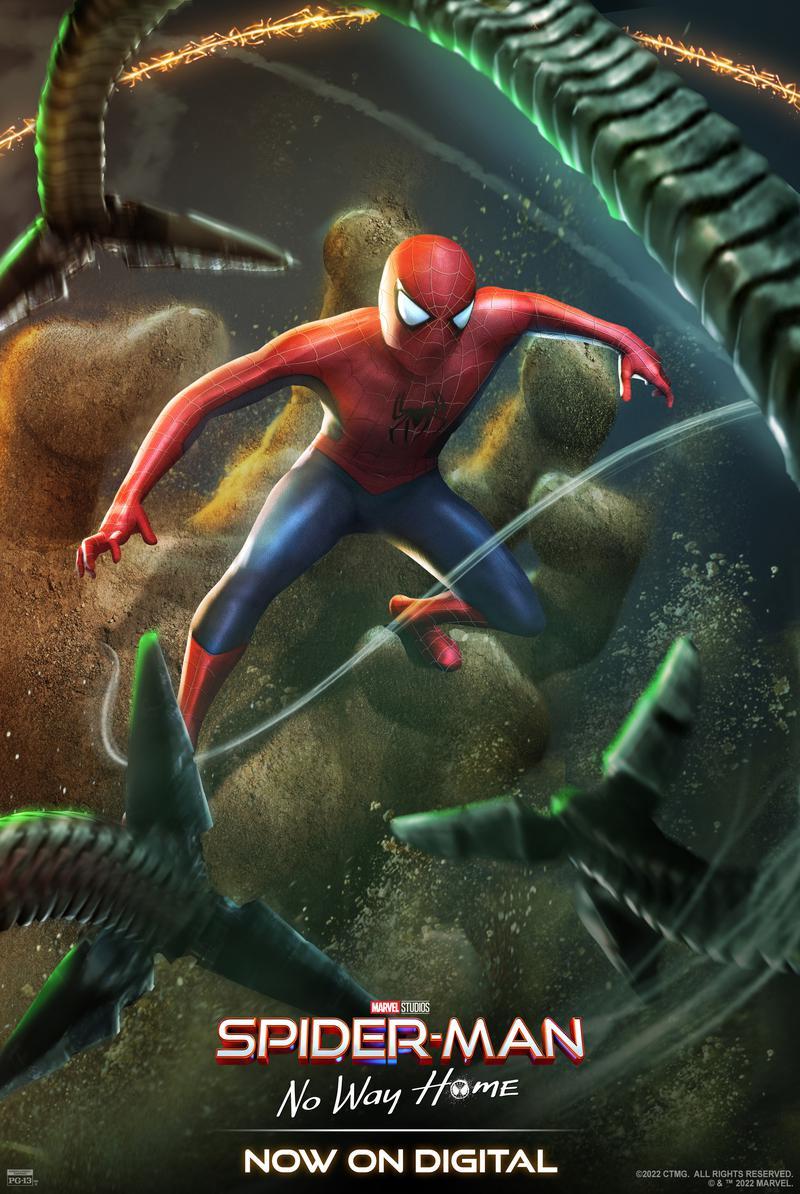 Sony Pictures finally released a brand new official poster for Spider-Man: No Way Home featuring a look at Tobey Maguire's Spider-Man. The poster shows he is about to fight Doctor Octopus and Sandman while Doctor Strange's spell could be seen in the background. Concept artist Ryan Meinerding also shared an impressive concept art piece for the movie that featured the three Spider-Men from the movie. He stated next to the piece:
Spider-Man team up! I loved working on this movie, here is one of the keyframes I did showcasing the Spider-men swinging together. This story is such a dream come true!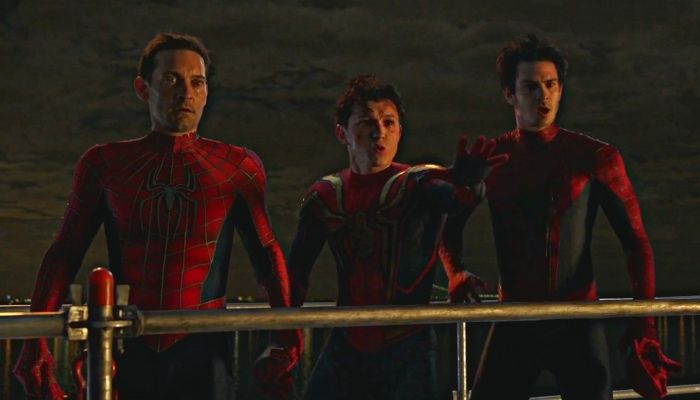 Tobey Maguire has since spoken up about his appearance in the movie and the actor shared that he loved the opportunity. He said that it was awesome to "join in this loving and creative spirit" that came with the project. This was a big deal for some of the biggest fans of the character since he was the first Spider-Man for an entire generation. While it is still now known if we will get to see the actor appear in the franchise again, it would surely be a lucky chance to see him take on the role again.
Follow us on Facebook, Instagram & Twitter for more content.
Also Watch: